Spend some quality time together, get your house decorated and have fun at the same time with these cute and easy Easter crafts for kids.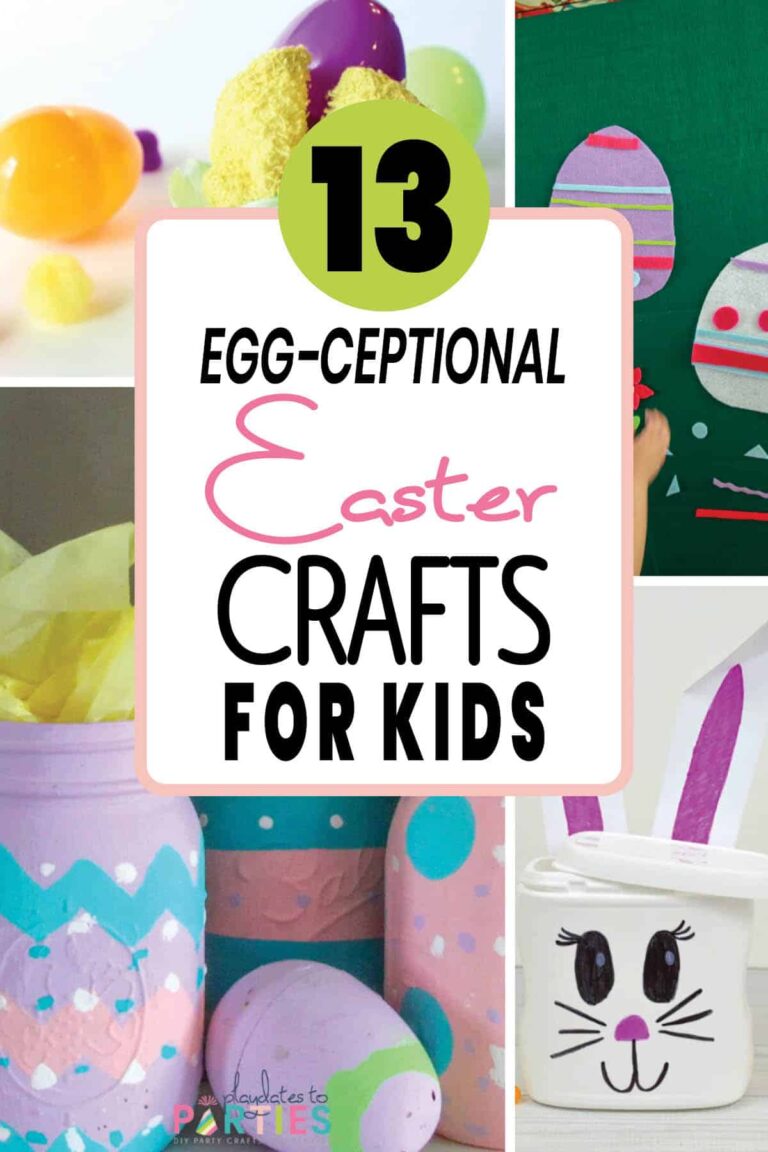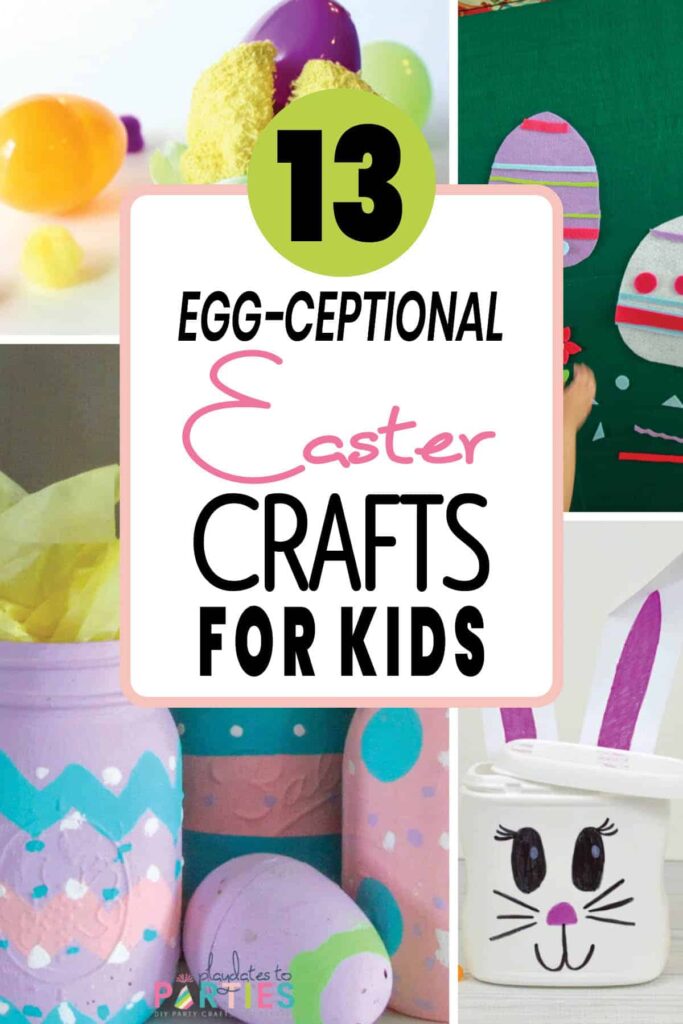 "Mommy, what can I do?"
After hearing that question for the fourth time in 30 minutes, it's no surprise that your first instinct might be to snap "I am NOT a cruise director."
Confession: That may have come out of my mouth more than a few times over the years.
We try to give the kids plenty of options for independent play during the day, including coloring, reading, blocks, and so many other toys around the house.
But the question still persists: "Mommy, what can I do?"
Clearly I'm no parenting expert, but I've found that one of the best ways to fight that question is to find something you can enjoy doing together.
Easter Bunny Approved!
Get your Easter hopping along with a sweet selection of printable goodies – including printable games, tags and bag toppers, party decorations, and art prints all designed to to make this Easter more colorful than ever. Check it all out right here.
Easter Crafts for Kids (and You) to Do Together
After a couple hours of crafting together, our kids are usually ready for something more independent, and we've just spent some quality time bonding together.
And if it helps get the house decorated for an upcoming holiday, then it's a total win-win, right?
Easter will be here before we all know it, so let's take a look at some fun Easter crafts for kids that we can all enjoy.
But Before We Get Started…
You may want to make sure you have some of these supplies on hand:
Paper Plates
Old Washcloths
Pom Poms
White School Glue
Food Coloring
Don't forget to check out each of the tutorials below for special supplies, too.
More Fun Easter Ideas
And Now onto the Easter Crafts for Kids!
13 Adorable Easter Crafts to Make with Your Kids
Spend some quality time together, get your house decorated and have fun at the same time with these cute and easy Easter crafts for kids.
If you're looking for a project to kill some time, then this is a fun multi-day project with adorable results. Even our 2-year-old got involved by painting plastic eggs while the 5- and 8-year-olds painted these mason jars.
Learn how even a 2-year-old can make beautiful, speckled, and marbled Easter eggs.
Older kids can help cut out the felt shapes for this project, but kids of all ages will enjoy playing with it when it's done.
Try one of these 6 toddler-friendly Easter egg decorating techniques and you'll get your eggs done without stressing.
Photo Credit: momfoodie.com
Make Easter Egg Bath Bombs…and then Hand them Out as gifts or use them to make bathtime egg-stra fun.
Photo Credit: momontheside.com
Washcloth Bunnies!  Does anything else need to be said? Learn how to make your own at Mom on the Side.
Photo Credit: www.adventuresofadiymom.com
Photo Credit: www.honeyandlime.co
Paper plates never looked so cute. Turn this into a multi-day activity by decorating the plates one day and then assembling them the next.
Photo Credit: the-gingerbread-house.co.uk
Another perfect project for toddlers...window art with washi tape and contact paper!
Photo Credit: cutesycrafts.com
Cutesy Crafts is definitely living up to her name with these Pipe Cleaner Bunny Ears.
Photo Credit: cutesycrafts.com
Yes. that Bunny T-shirt is cute, but it's the details that make it extra adorable. Head over to Cutesy Crafts to find out how.
Photo Credit: organized31.com
This little Easter bunny box is a fun idea for notes to or from the Easter bunny!
Photo Credit: momswhosave.com
Making a pom pom Easter bunny is easy with the free printable by Moms Who Save. Just cut, glue, and admire.
Now, It's Your Turn
Busy kids are happy kids, right! And now you have 13 Easter crafts to entertain kids of all ages.
Grab your supplies and get the table ready to have some messy fun with your kids today!
---