A felt Easter egg busy board is a fun Easter activity for kids of all ages. Easy to make, it's also a great learning tool for colors, shapes, math, & sorting.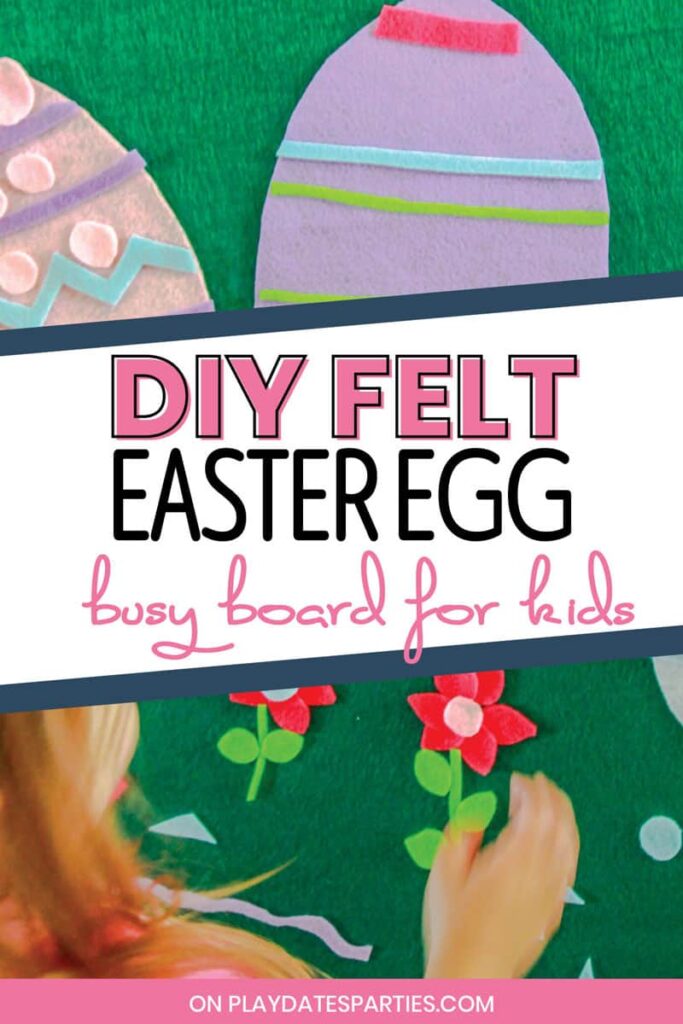 Do you remember those adorable felt Christmas trees that were going around Pinterest a few years ago…the ones that are like giant felt boards for the kids to arrange and rearrange the ornaments?
I loved seeing all of the different versions out there, and even came across a 3D version! (Now, if only I could find the original source!)
I meant to make a version for our own kids one year too, even going so far as purchasing all the felt. And then it sat in our storage room for the next two years.
Yes, two years.
Talk about a crafting fail…it never even got off the ground.
But, it seems that was all for the best, because then I realized the idea could just as easily be adapted to make a felt Easter egg busy board for the kids.
And that's when I got out the scissors and started cutting. Less than an hour later…we had our very own Felt Easter Egg Busy Board. 
I suggest you keep it simple with shapes like
circles,
straight lines
zig zag lines, and
pointed ovals
You can even make several pointed ovals for the kids to make their own flowers to go with their Easter eggs.
Don't you just love it when simple things promote creativity with you and your kids?
More Fun Easter Ideas: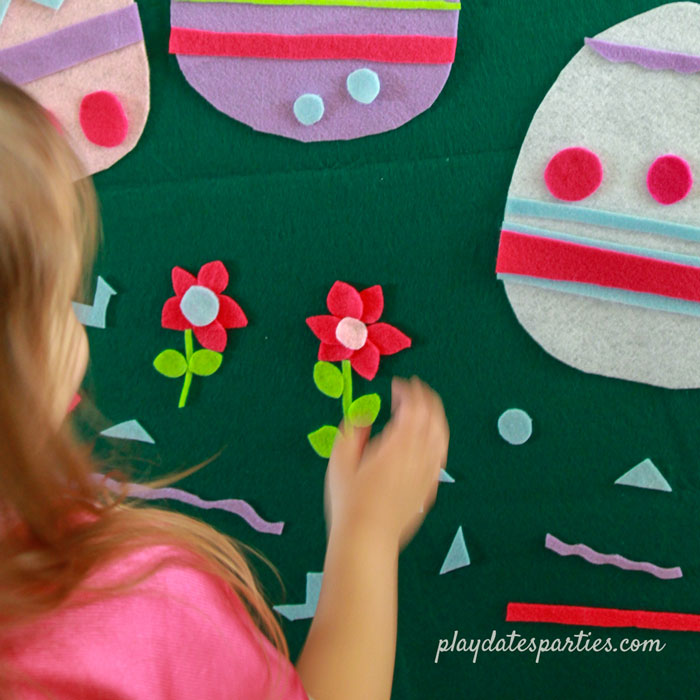 How to Make a Felt Easter Egg Busy Board Easter Craft for Kids
What You'll Need:
* Don't be afraid to think outside the box on this one! We used an unwanted matted picture that was left over from a Goodwill frame.
Directions:
If necessary, iron the wrinkles out of the large piece of felt and cut the cardboard to fit.
Wrap the front of the cardboard with the large sheet of felt, using duct tape or hot glue to attach the felt to the back of the board.
From the 8×10 sheets of felt, cut three egg shapes. It's easiest if you fold the felt in half lengthwise and cut out a semi-circle that is larger on one side.
Cut circles and small shapes out of the scraps from the sheets used to make the eggs.
With the remaining felt sheets, cut strips and zig-zags, trimming to fit various widths of the eggs.
BONUS SHAPES: Use the scrap felt to cut pointed ovals for your kids to make flower petals and leaves.
And that's it! It only took about 45 minutes from start to finish, and that includes stopping several times to help out the littles.
Letting the Kids Put it All Together
When our girls were both home from school, we put the board on the floor and and the girls spent plenty of time sorting the pieces, decorating, negotiating who got which pieces, dumping the eggs off, and doing it all over again!
That was definitely a happy mama moment.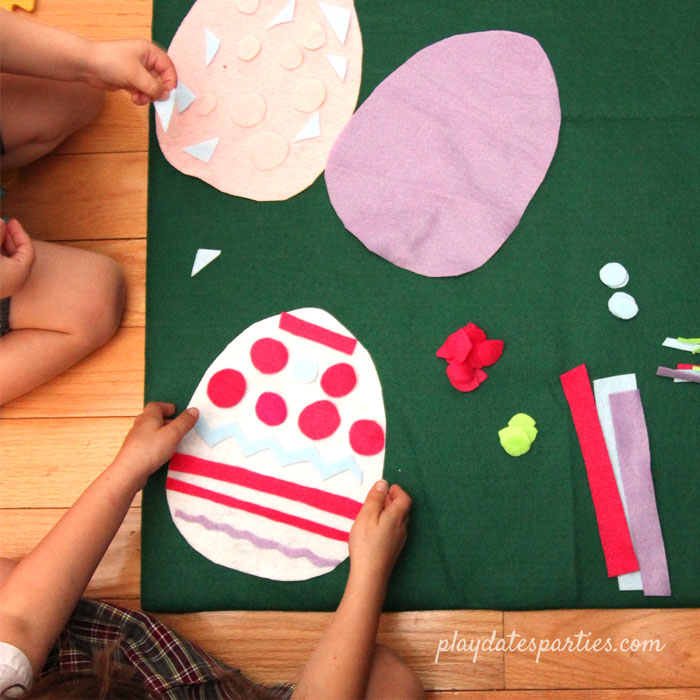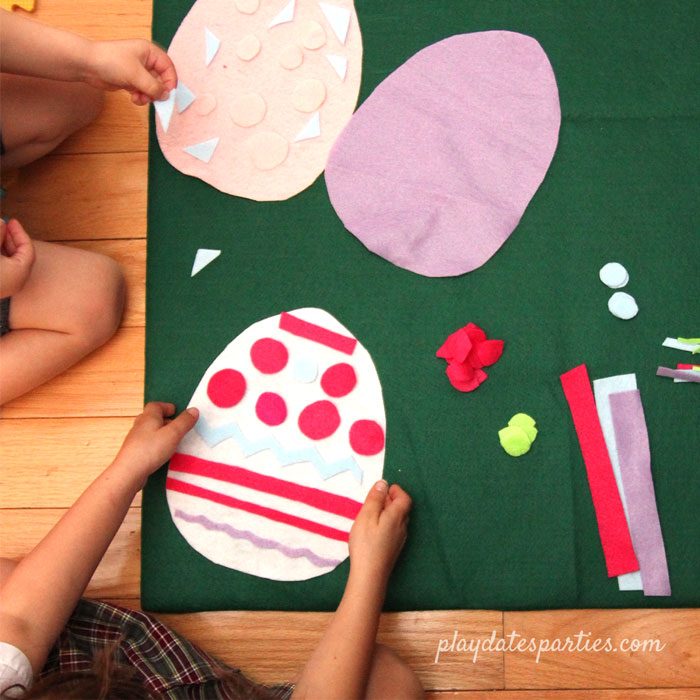 Now, It's Your Turn
Now that you see how easy it is to pull together, you can make this fun Easter activity for kids in just a little bit of spare time.
It's a great way to let the kids have even more fun decorating eggs long after the dye is gone. And if you don't get the craft done in time for Easter…you can always use the felt for the Christmas tree version, too!
How would you use leftover felt?
What is your favorite Easter activity for kids?
---