Do you love the look of spotted, speckled and marbled eggs? Read on to find out just how easy it is to make them. (Seriously, it's so easy a 2-year-old can do it!)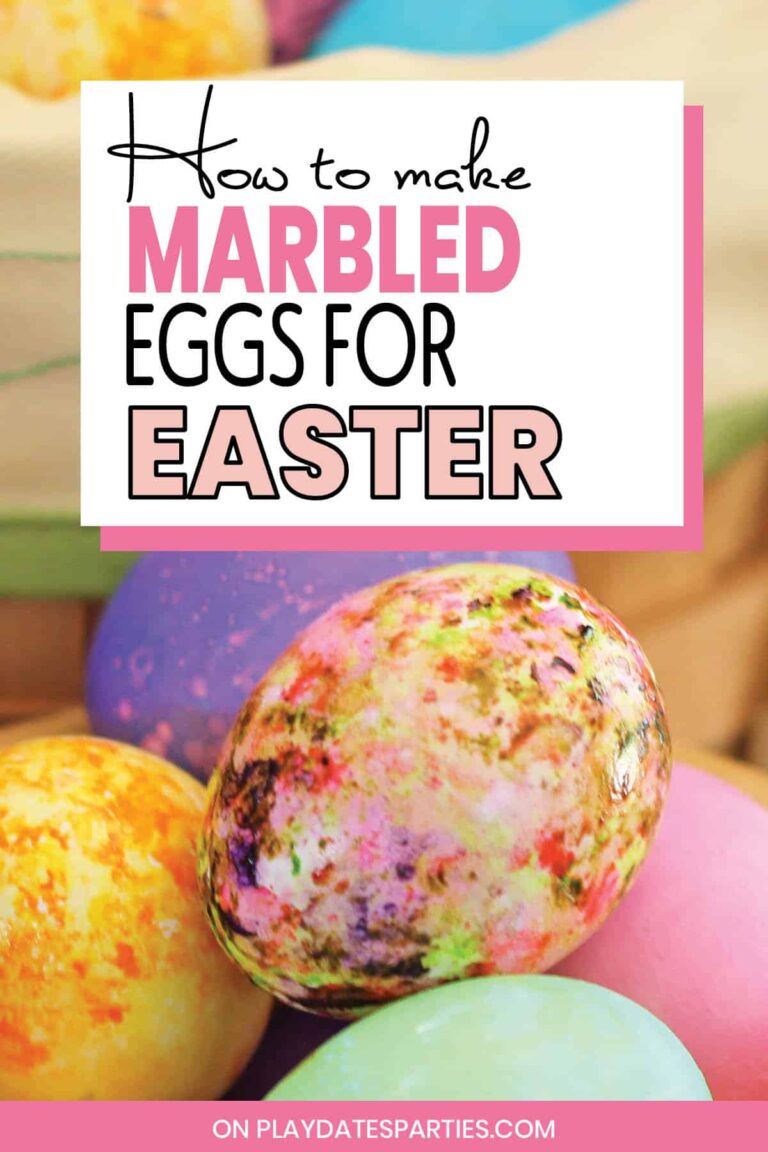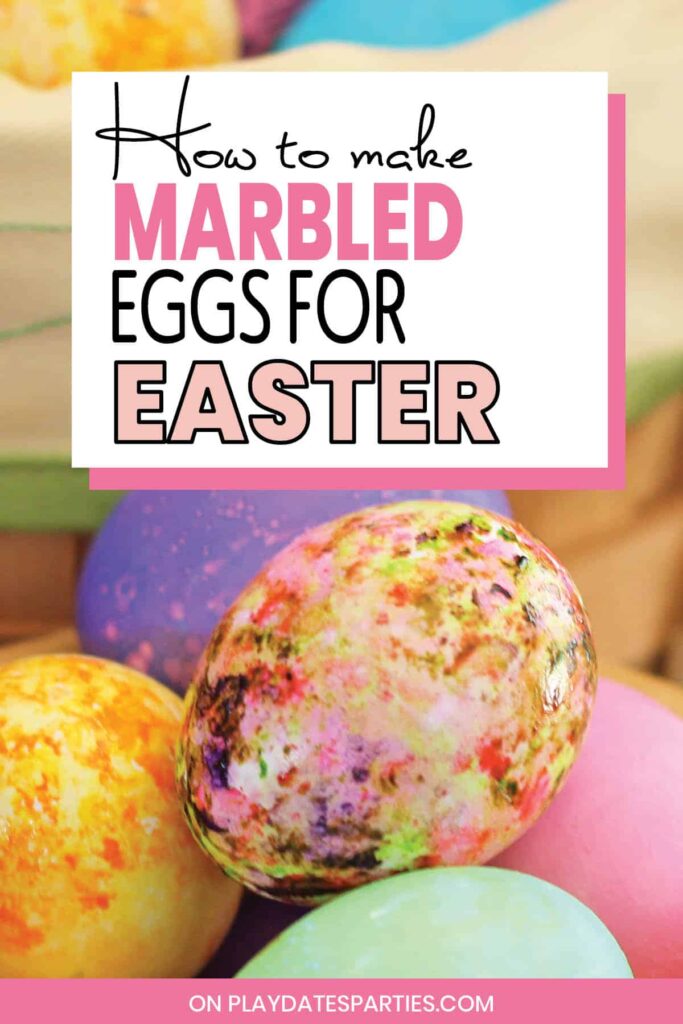 Easter is coming up in just a couple weeks. As always, I'm running late on getting decorations up and making (or buying) Easter gifts for our kids.
You wouldn't think that's the case based on my Easter Ideas Pinterest board, though. Take a look at all the fun ideas I've found lately:
The biggest problem, however, is finding time to make all those awesome projects. The kids and I try to fit in fun crafts together for all occasions, but they usually end up being last-minute.
Which means they need to be super-duper easy. And quick to set up.
That's what makes these marbled eggs so awesome. You probably have most everything you need already! So, it's just a matter of finding a half hour or so to sit down and get it done.
And the technique is ridiculously easy. Seriously. My daughter was two years old in these pictures!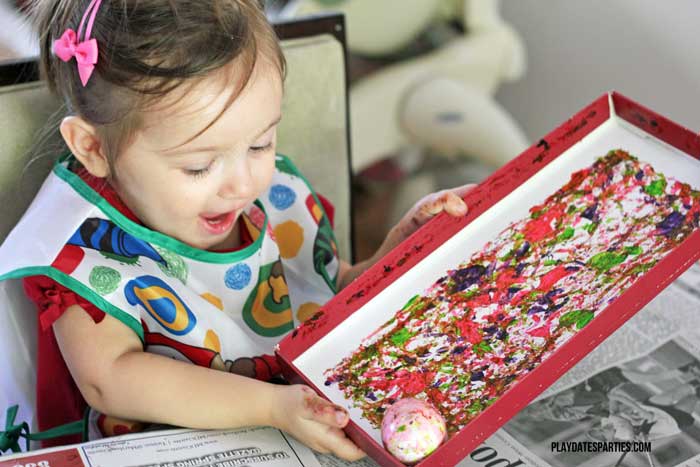 More Easter Posts to Love:
How to Make Marbled Eggs for Easter
Are you ready? Let's Get started!
What you'll need
Eggs, hard boiled and cooled (or you can try wooden eggs so you can keep them long term, just paint them white first)
A small box or box lid
Gel food coloring
Toilet paper tubes or paper towel tubes, cut into 1 or 2-inch rings
Extract or Vodka (optional, see notes)
Directions for Marbled Eggs:
Prepare and protect your table or floor with newspaper or butcher paper.
Drop gel food coloring into a box or box top in a random pattern.
Place a hard boiled or wooden egg into the box top, and gently roll the egg around the box top until you love the way it looks.
If you want, you can add more food coloring as you roll the egg around.
Carefully place the egg in a slice of toilet paper tube and allow to dry overnight.
Notes:
Gel colors are vibrant and beautiful, but they will not completely air dry. I've read
that adding extract or vodka can help the colors dry, but be aware that it may cause the colors to be a bit runny.
You can also try to use tempera paint, but due to food safety concerns, I would only use it on wood eggs or eggs with the insides blown out.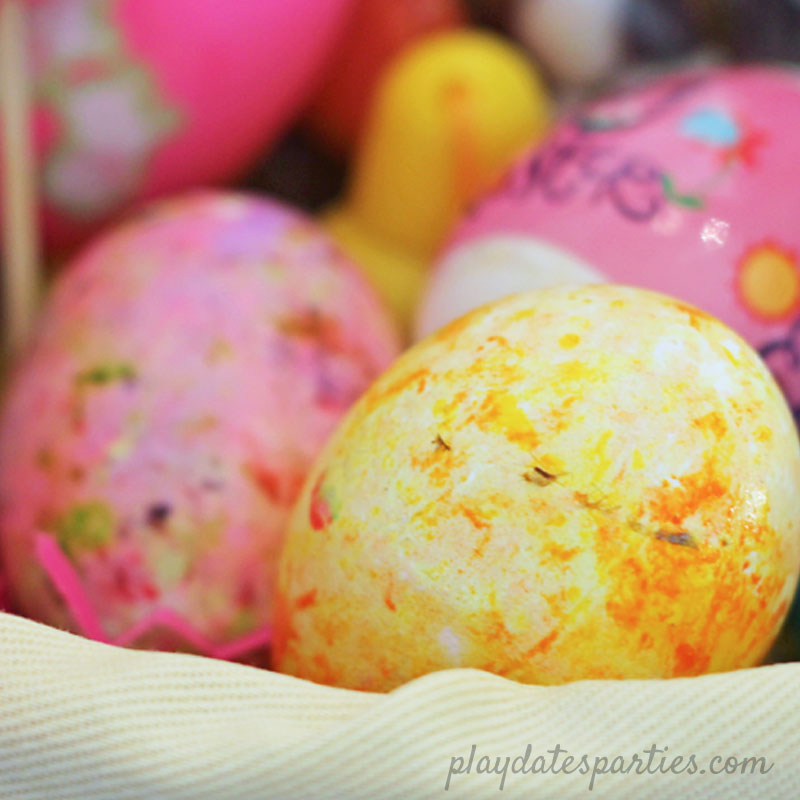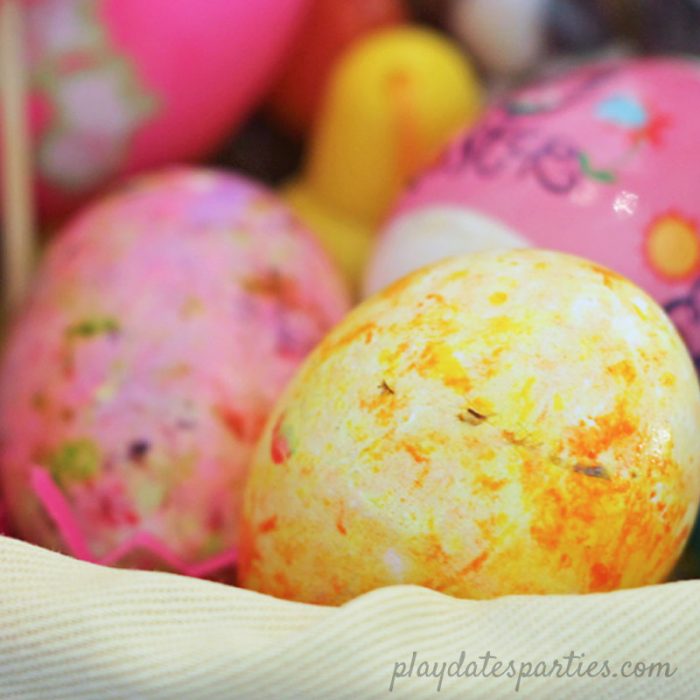 Now It's Your Turn
See how easy that was? Even if you are racing to get the house ready at the last minute (like me), it only takes 30 minutes or so to make a few of these marbled eggs for Easter. You'll love the way they look, and all your kids can get in on the fun.
The only question remains:
What colors will you use to make marbled eggs?
---