Get your home or party decorated with this free printable Easter banner in 5 spring pastels.
String it up on your mantel, in your kitchen, behind your treat buffet, or anywhere you want a pop of color. It's even versatile enough to leave it up all spring long.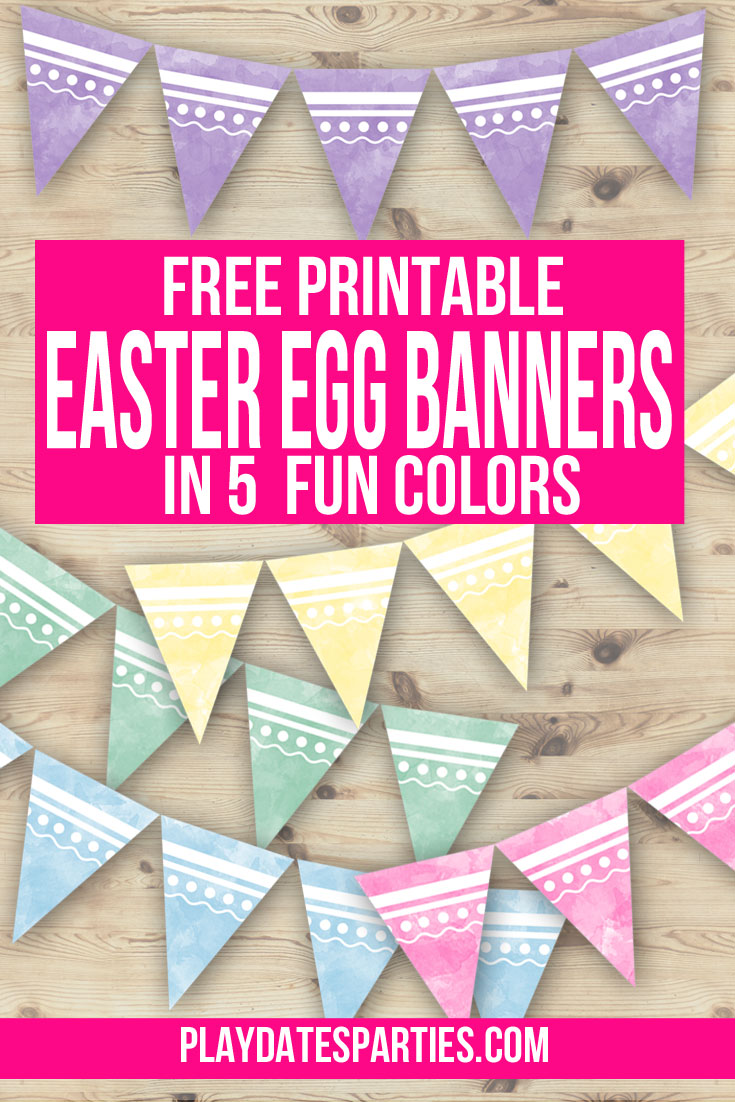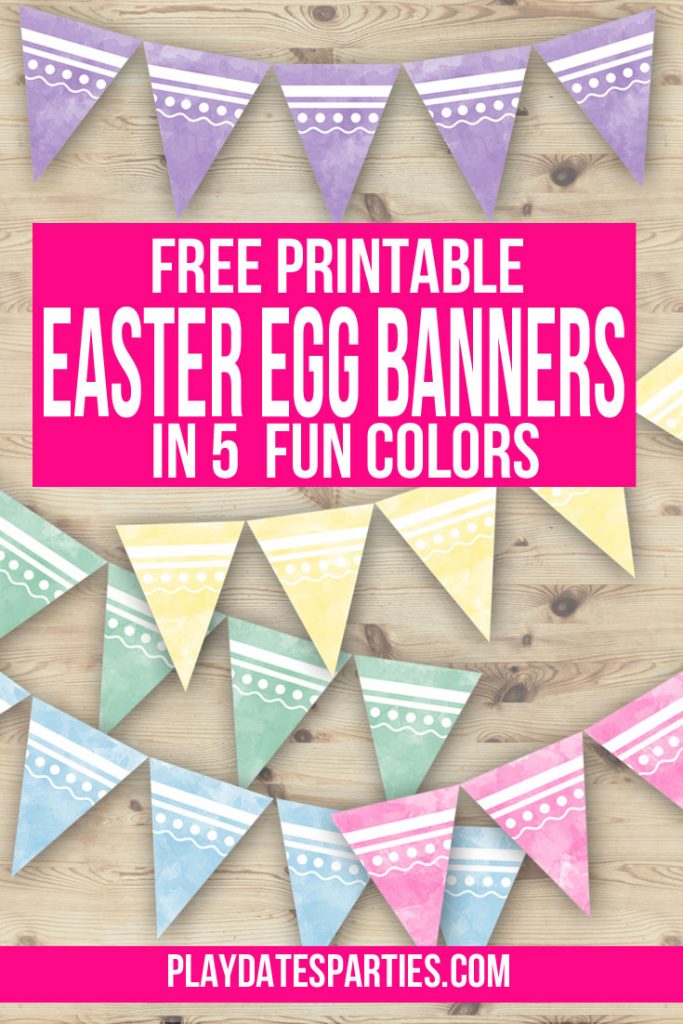 Looking for an Easter printable that packs a punch, but can be left up for more than a week or so?
Then I've got the perfect free printable Easter banner for you.
I've been having a blast making so many free printables over the last few months. The freebies count just keeps getting bigger and bigger (as of 2021, there are over 50!).
Free Printable Easter Banner
This time, it's a sweet set of pastel Easter banners.
They're inspired by the mottled look of hand-dyed Easter eggs, combined with classic stripes, polka dots, and a wavy line to top it all off.
Personally, I love the way they look combined with some of my kids' artwork and this wild and crazy Easter grass garland.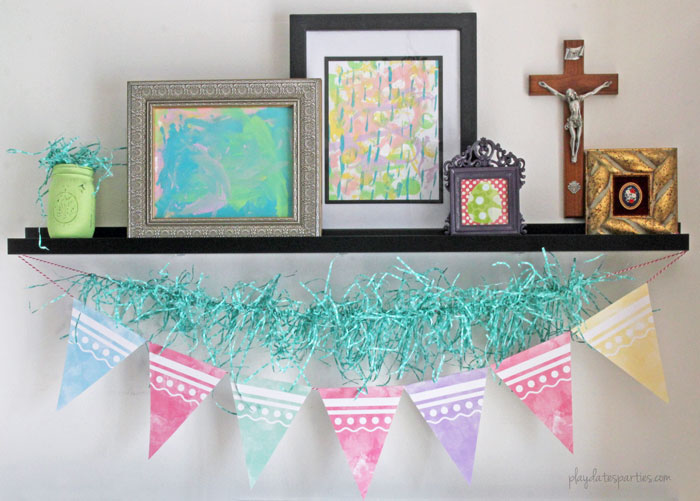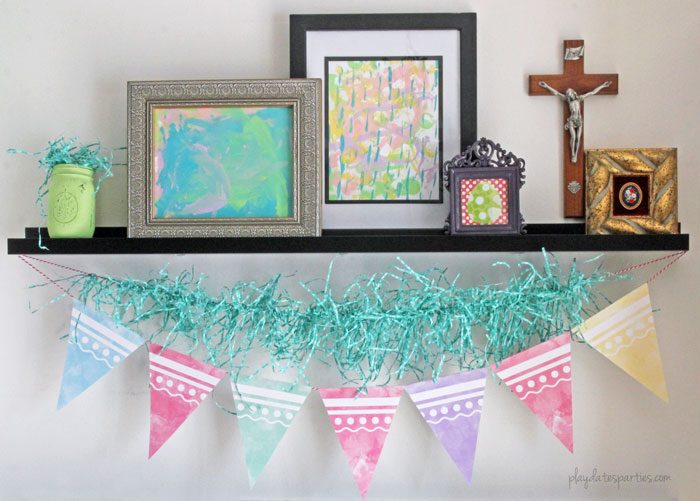 Keep all the colors the same, or mix and match, it doesn't matter. They're adorable either way.
Better yet, I left plenty of room if you want to add a custom "Happy Easter" or "Happy Spring" message with a marker or pen.
Looking for more fun printable ideas? Check out all of my printables right here, including games, crafts, artwork, and so much more.
My favorite part, though, is that this set isn't just limited to Easter. These banners can easily stay up through Mother's Day or even the rest of spring.
They could even work really well for a pastel toned birthday celebration. Ooohhh the possibilities! 😊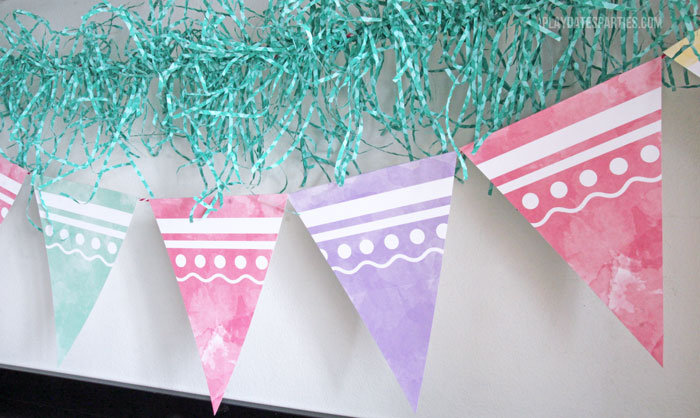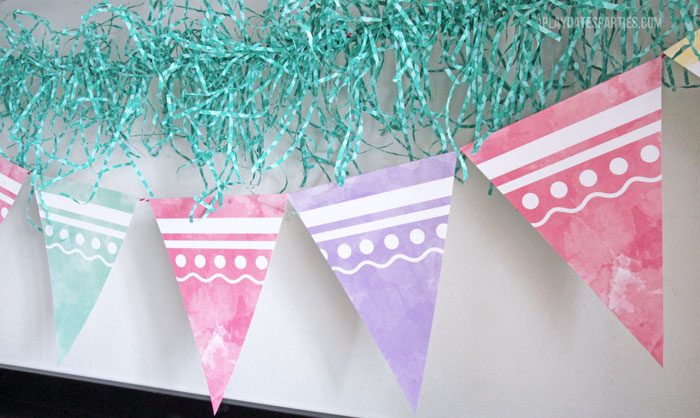 Don't you love it when you get so much usefulness from one download?
Easter Bunny Approved!
Get your Easter hopping along with a sweet selection of printable goodies – including printable games, tags and bag toppers, party decorations, and art prints all designed to to make this Easter more colorful than ever. Check it all out right here.
Grab Your Free Banner Right Here
This banner is available for free to subscribers. All you need to do is add your name and email address to the box below and I'll send it straight to your inbox.
Now I want to know…
Which color in this banner set do you like best?
Where in your house would you put one of these banners?
---