Looking for Easter dinner recipes? Any of these main course ideas and side dishes are the perfect star for your family dinner – whether you're looking for ham, lamb, seafood, or even vegan ideas.
The only question is…which will you make?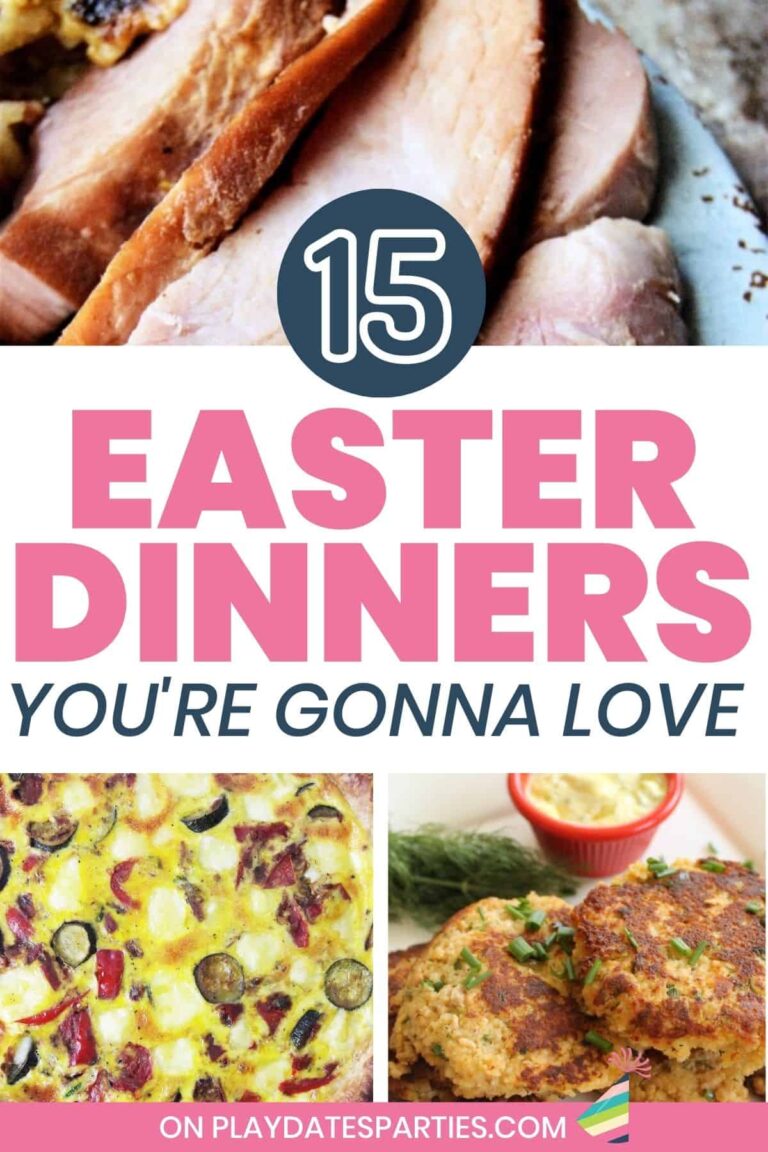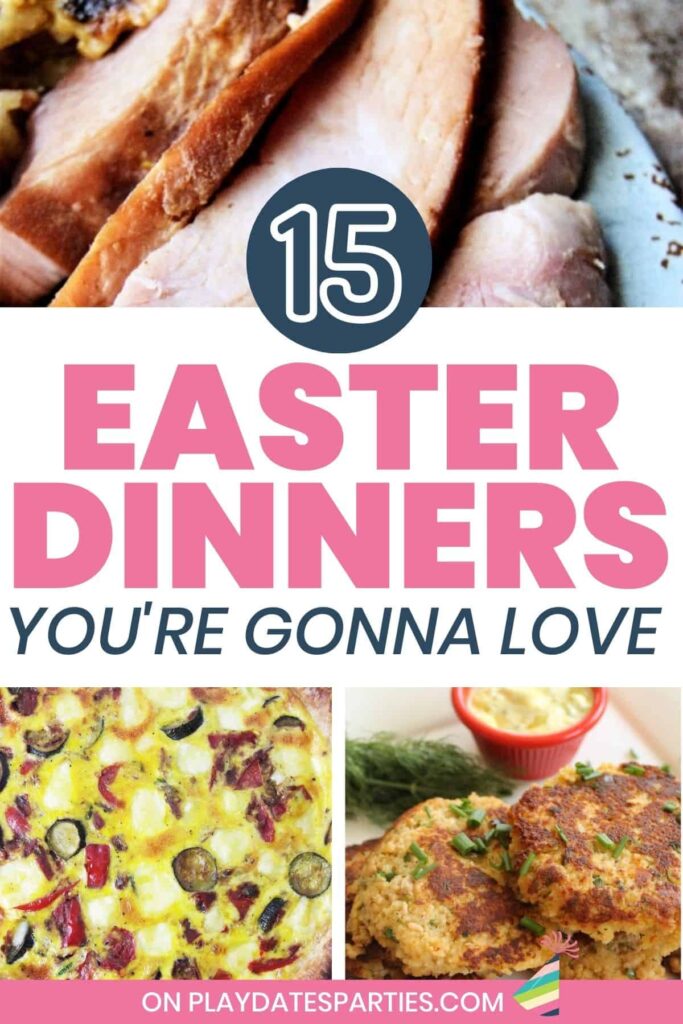 What do you serve for Easter dinner?
For us, Easter doesn't feel right without lamb on the table. But, for others, Easter isn't complete without a perfectly roasted ham.
But Why are Lamb and Ham so popular at Easter?
Honestly, I went in search of the answer to this question, and found a lot of conflicting information. So here's my quick & easy understanding:
Lamb is commonly served at Easter as a nod to Easter's roots in the Jewish Passover where a lamb was slaughtered and used to mark the doors of the faithful. Seder meals often incorporate lamb to memorialize the event.
Christians, however, do not celebrate the Seder, but refer to Jesus as the "Lamb of God" as his death replaced the Passover lamb. And thus, lamb made it's way onto Easter tables.
That said, ham is a favorite Easter meal for Americans for two primary reasons:
Far more pigs are raised in America, for natural and cultural reasons. Therefore, ham is more easily found, and
Pigs are commonly slaughtered in the fall and left to cure throughout the winter. Easter became the perfect occasion to pull out the first ham in celebration.
There is so much more to the history of these dishes for Easter celebrations. But, if you're like me, you're ready to get to the good part…the recipes!
Don't Forget to Make Dinner Look as Good as It Tastes:
Here are a few essentials you may need with these recipes:
Now that you're all set, and whether you prefer your Easter with ham, lamb, seafood, or something else, here are 15+ Easter dinner recipes and ideas that are sure to be a hit!
Want to avoid spending hours on end preparing food for your party? Click here to download 10 Fast and Easy Party Recipes that don't take more than 20 minutes of your time to prepare.
15+ Delicious Easter Dinner Recipes You Just Have to Try
More Easter Inspiration To Enjoy
Now, It's Your Turn
Whether you're a lamb family, ham family…or even a neither of the above family, your holiday is definitely going to be tasty with one of these fun Easter dinner recipes. But, I want to know…
What's your favorite Easter dinner?
Would your family freak out if you made something different for dinner this year?
---
This post was originally published on February 22, 2018. It has been updated for readability and with new images. See the web story