Stuck inside with the kids all day? Take a look at these 15 easy ways to celebrate St. Patrick's Day with the kids without ever having to hear 'I'm bored.'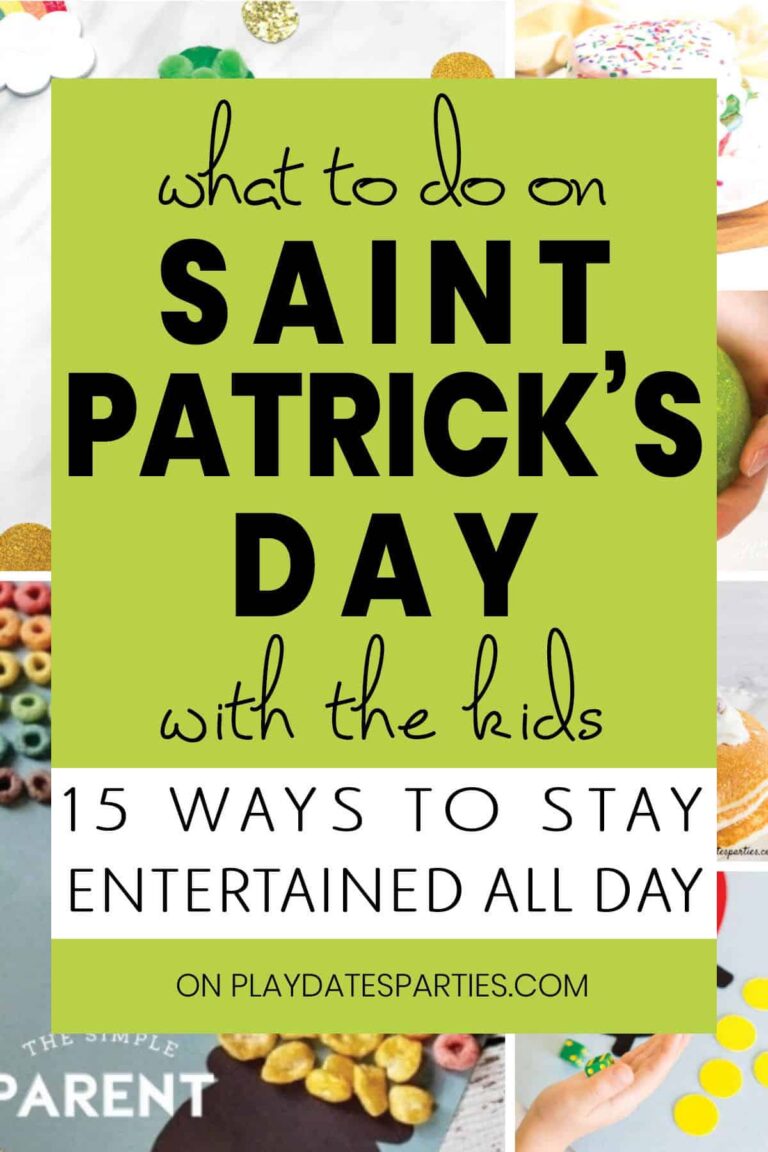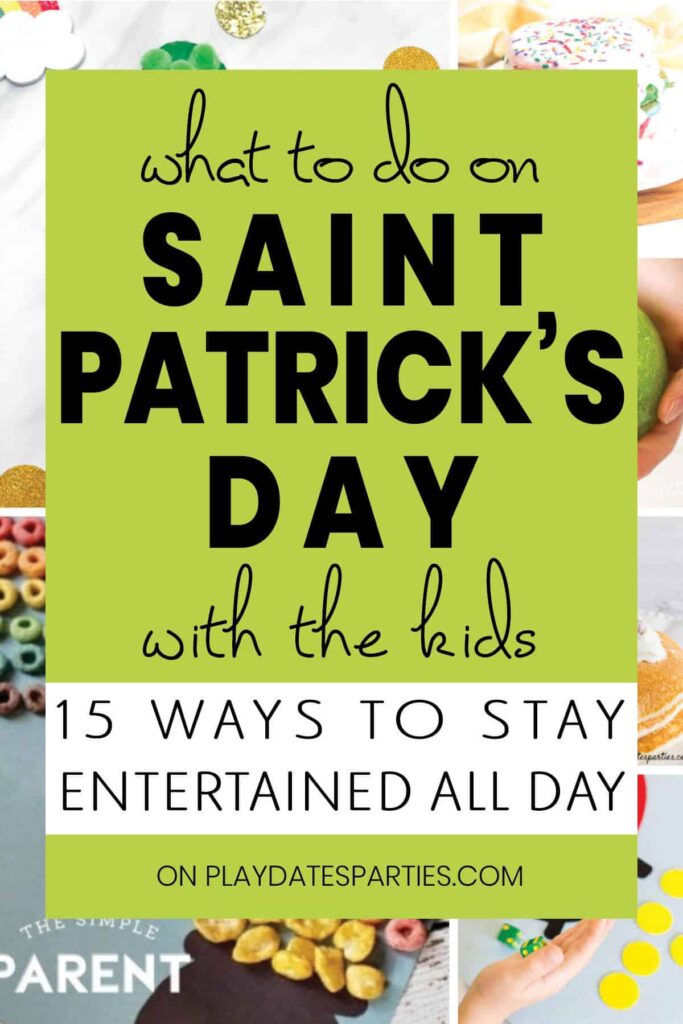 Poor St. Patrick's Day.
After all the hype of Christmas, then New Year's Eve, then Valentine's Day….plus the anticipation of Easter quickly approaching, this holiday can quickly get lost in the shuffle.
Add kids into the mix, and it's just a recipe for disaster.
It's all too easy to remember at 6pm on March 16th that you should be doing something with the kids to celebrate (even if only to appease the Irish relatives who will definitely be asking).
But with dance class, homework, and dinner still waiting, who has time to plan anything over the top at that point?
Thankfully there's no need to worry. You can celebrate St. Patrick's Day without going into a tizzy.
Here are some pinch-proof ways to make St. Patrick's Day fun all day long…even if you're stuck inside all day.
More St. Patrick's Day Ideas for the Whole Family:
15 Last-Minute St. Patrick's Day Ideas with the Kids
Whether you're stuck inside, or just looking for a few simple ideas to amp up the excitement, these 15 Saint Patrick's Day ideas for kids are sure to be a hit.
Now It's Your Turn
See? Even if you didn't have a thing planned until the very last minute, you can still have a blast this Saint Patrick's Day with the kids.
How do you celebrate St. Patrick's Day?
What's the most outrageous thing you've ever done for the holiday?
---