This clear slime recipe (no borax) is oh so satisfying. And since it's perfectly clear, it's the best choice for all the fun mix-ins you can think of!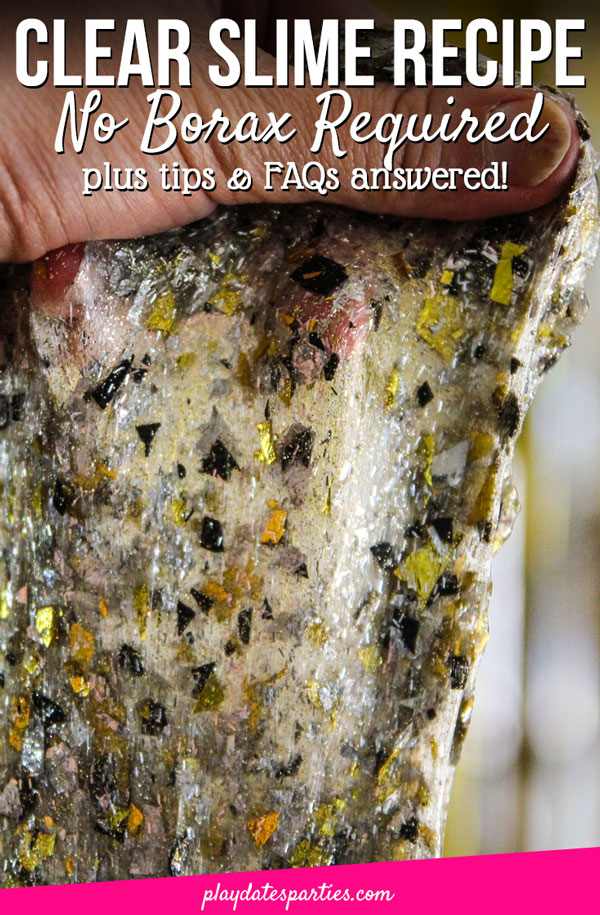 I finally gave in. It was against my better judgement, but I gave in.
I'm talking about slime…homemade slime.
My perception of slime was always that it was a gooey sticky mess that would seep into any and every crevice it could find. That it would ruin our carpets, our furniture and everything inside the house.
I was right…and sort of wrong. Let me explain.
Our Sticky History with Slime
You see, my oldest brought home slime about a year ago from a birthday party that was exactly the gooey sticky mess described above. It stuck to absolutely everything. That stuff got thrown out within a day or two.
But it turns out she overdid it when mixing her slime-making ingredients.
Slime made according to a good recipe is a lot of fun, and doesn't have to creep into every crack and crevice in your home. It's actually a lot of fun to play with.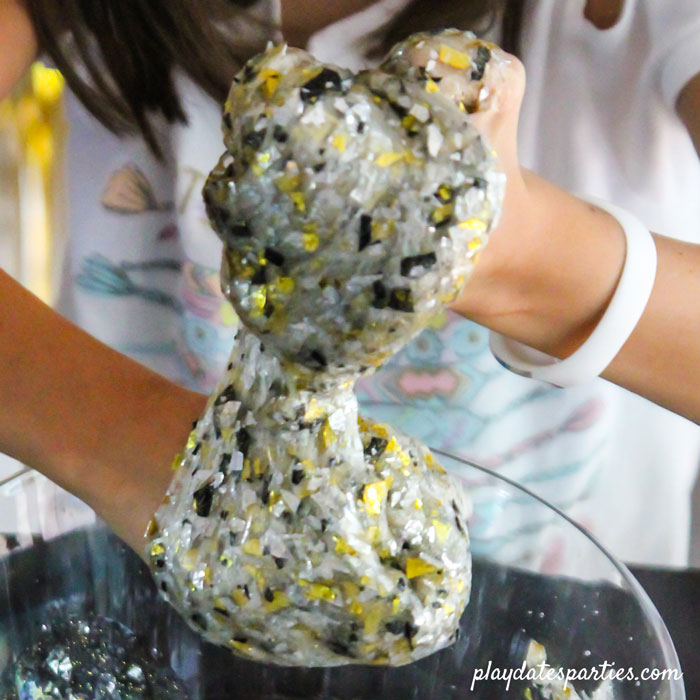 Related >>> Shaving Cream Crafts for Kids
This summer, my girls and I went in search of a great homemade slime recipe that we could adapt for every season. We tried all different recipes, and it turns out our favorite is a slime recipe no borax needed.
I'm going to warn you right now, it starts out as the sticky mess described above. But the more you work it, the more it comes together. And when you've worked it just enough, it turns into the perfect stretchy slime that is oh so satisfying to stretch and pull.
Turns out I'm just a big kid, too.
We've adapted this basic slime recipe (no borax) a few times already, using glow in the dark glue, and clear glue. I love that the clear slime shows all the mix ins so well. And if you want to add in confetti (which, of course, I LOVE) then you'll definitely want to make clear slime.
Here's our basic clear slime recipe with our mix-ins for a fun New Year's Eve slime.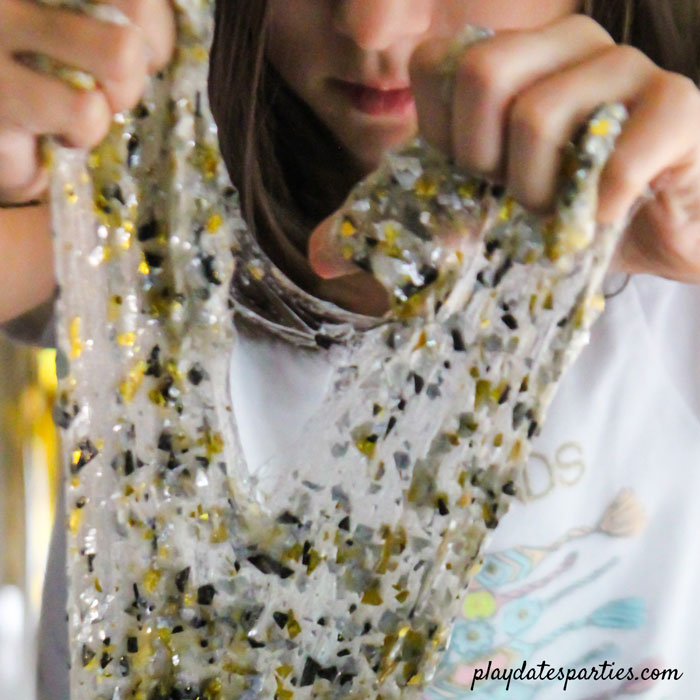 Clear Slime Recipe (No Borax) For New Year's Eve
Basic Supplies:
A large plastic bowl that is reserved for crafting
A small bowl
1/2 cup cold water
1/2 cup warm water
1/2 tsp baking soda
1 tablespoon Saline Contact Solution
New Year's Eve Mix ins:
Gold glitter
Black glitter and microbeads
Silver glitter
Directions:
Measure a half cup of clear glue and a half cup cold water into a large bowl reserved for crafting. Do your best to stir them together.
In a small bowl, combine a half cup warm water with a half teaspoon of baking soda.
Pour the baking soda mixture into the glue mixture and stir.
Now it's time for the mix ins. Go crazy and add LOTS of fun stuff.
Rub your hands with saline contact solution and then pour 1 tablespoon of contact solution into the mixture.
Start by stirring with a craft stick, and then with saline covered hands, start kneading. Continue kneading for several minutes until the slime is the right consistency. It will be sticky at first! Be patient and keep kneading for a few minutes. If it's still too sticky, you can add another drop or two of saline, but it takes a few minutes to really come together.
Tips and FAQs for this Clear Slime Recipe (No Borax)
Tips and Recommendations
I highly recommend using craft sticks and bowls that aren't used for food. Slime and the mix ins (especially glitter) can be difficult to clean out of the bowl and off of utensils.
If you want to use glitter, plan to use a LOT of it. Seriously, don't be bashful. We started removing the lids from our glitter entirely and pouring at least a quarter of a small vial at a time. Even then, we often added more. (If the slime above doesn't look so clear, it's just because there's SO much glitter in it.)
Fine glitter is really pretty, but glitter microbeads are so much fun in slime.
If you're not a messy hands kind of person, don't be tempted to use gloves for kneading the slime. It's so sticky that it will pull your gloves right off. (ahem…possible experience talking here)
Hot tap water is plenty warm for this slime recipe. There's no need to heat your water on the stove or in the microwave.
A half cup of clear glue is nearly one full 5-oz container of glue, (the standard, school-size bottles). We've been making so much, we went ahead and bought a large container of clear glue. It's much easier to measure than squeezing out a little bottle.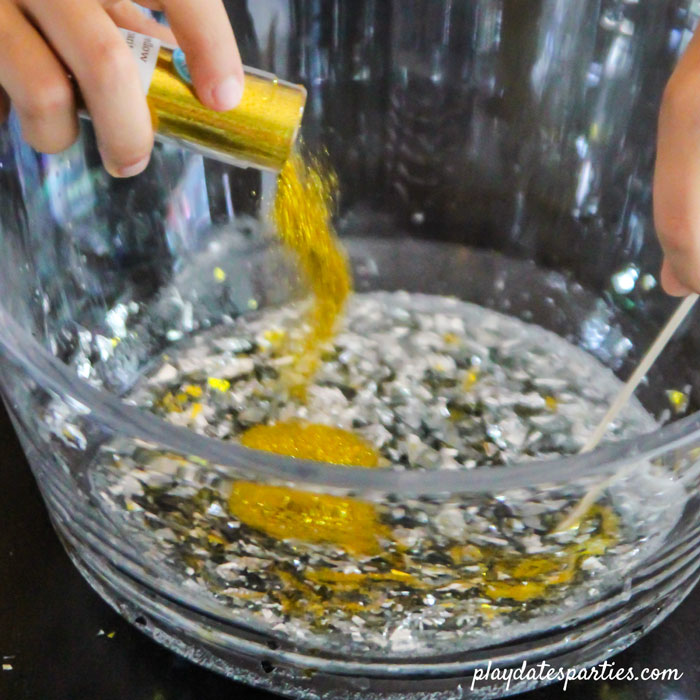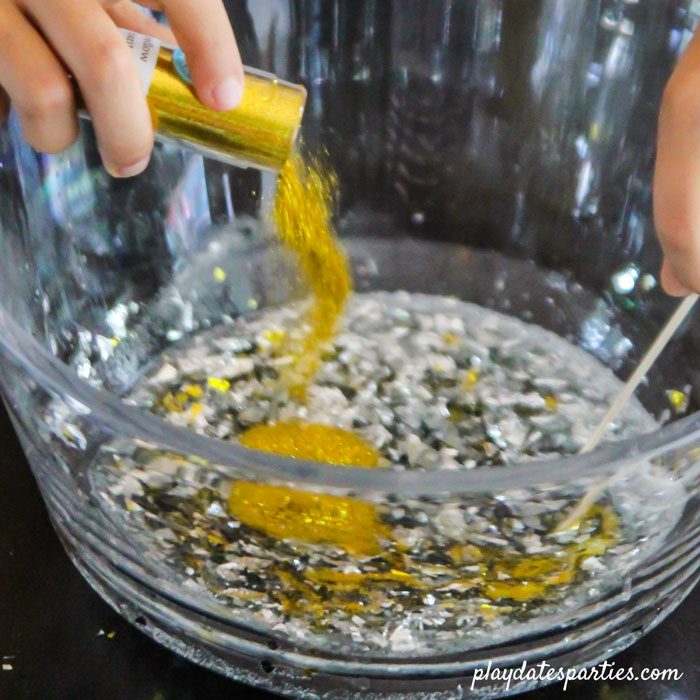 Related >>> Tips for Planning a Kids' Cooking Camp
Does Slime Go Bad?
Slime doesn't necessarily go bad, but it does get stickier with time. For that reason, I like to toss it out within a couple weeks. And then it's time to have fun making a new one!
How Clear is this Slime Recipe?
The slime is fairly clear the first day you make it, but is at it's clearest a day or two after it is made. That said, we let ours sit for a few weeks, and the mix ins started to dye the slime. (This was also when we noticed how sticky it got)
How do you store your slime?
We have plastic ziploc containers similar to these, which are perfect for storing a single batch of slime. And on the bonus side, you can see the color of your slime and mix ins in them. Though, sometimes we also store slime in old washed out yogurt or sour cream containers. As long as it has a lid, it works!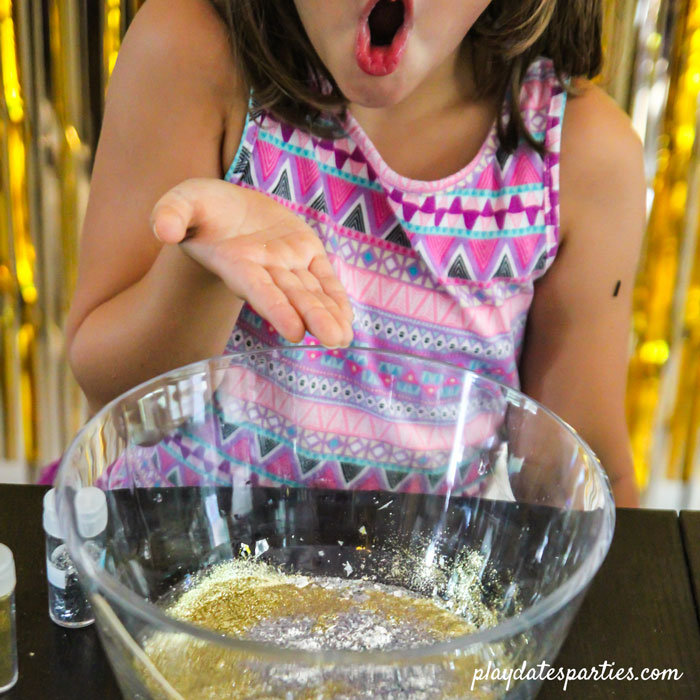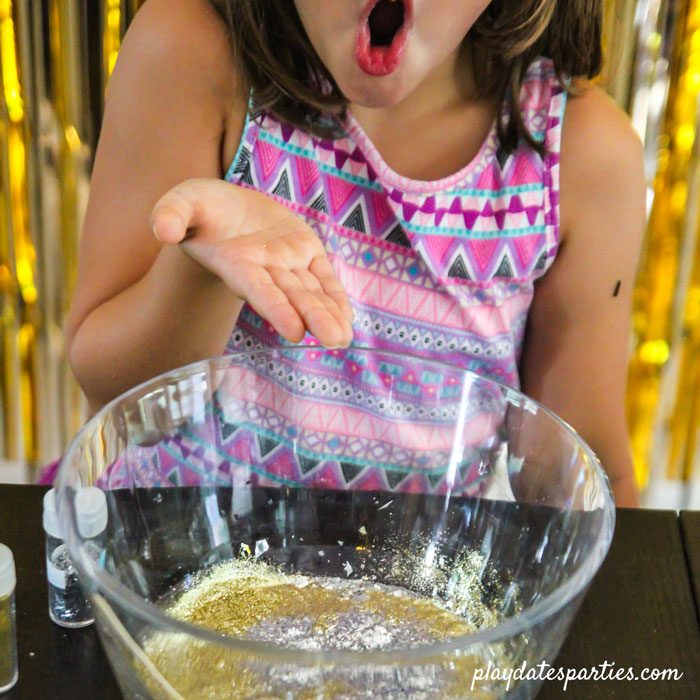 Do kids lose interest in their slime?
My kids are notorious for playing with something once or twice and then declaring it 'boring.' But my 6-year-old especially loves playing with slime. We made some the day before a family-friendly concert at the zoo, and it was the perfect thing to pull out when we got to an 'I'm bored' moment.
Why No Borax?
Simply put, Borax when ingested can be toxic for kids. That said, you use so little borax, it shouldn't be an issue. But we still have a 3-year-old in our house that may or may not put toys in his mouth. (Side note: one of my daughters actually swallowed a Barbie toy at the age of 5. She's fine, but I don't want to relive that scare)
Plus, I've only found borax in huge boxes. Without much space to store things, we avoid buying craft supplies that arent used up quickly. Saline solution stores much easier than borax. Plus, I'm a contacts wearer, so we already have it in the house (score!) So, no Borax for us.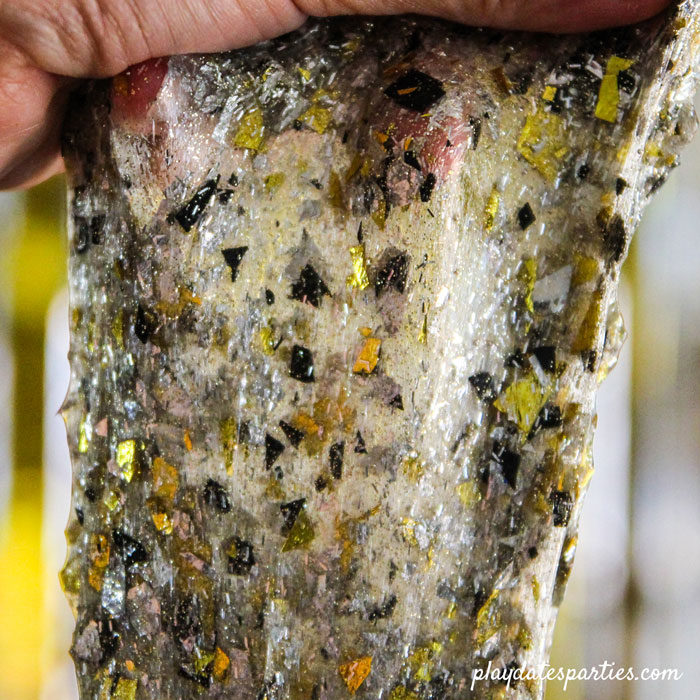 Now It's Your Turn
Don't be afraid of homemade slime! This clear slime recipe (no borax) is so much fun to play with and isn't super sticky once it's fully kneaded. Seriously, my tween even turned some of it into a slime bracelet. Make a batch with your kids this holiday season for a fun afternoon activity, or make this New Year's Eve version and see how sparkly you can make it.
Have you ever made slime?
What mix-ins would you like to add to this clear slime recipe?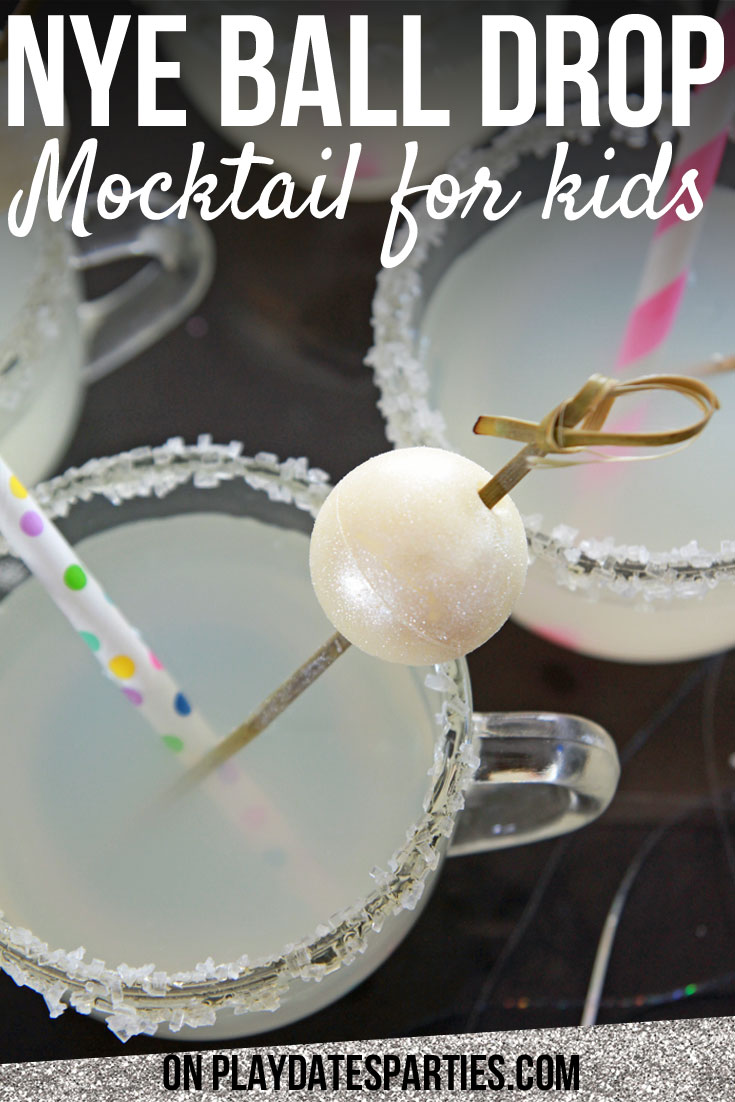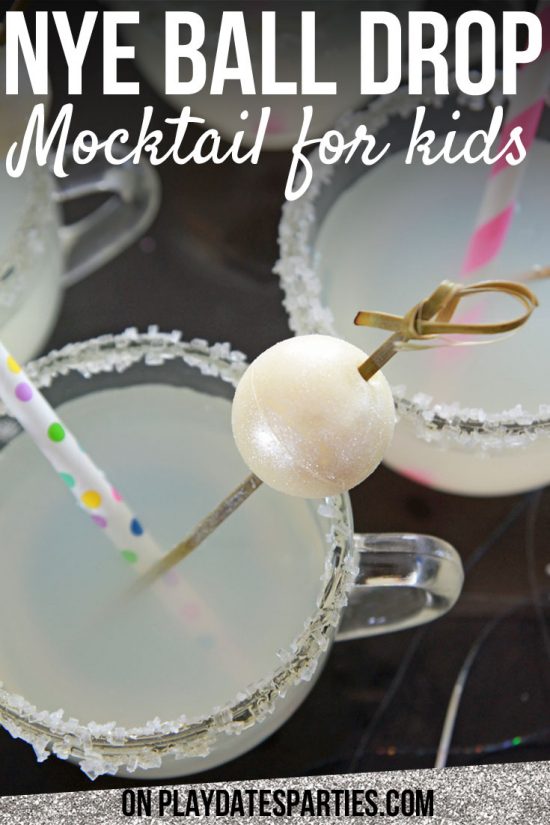 Don't forget to subscribe via
Bloglovin, Facebook, and Twitter,
to get more updates!