Looking for the best FREE Thanksgiving printables? Then you're in the right place.
We've got a Thanksgiving Day planner, decor, fun games for the whole family, coloring pages, kids activities, and so much more all in one easy place for you to browse.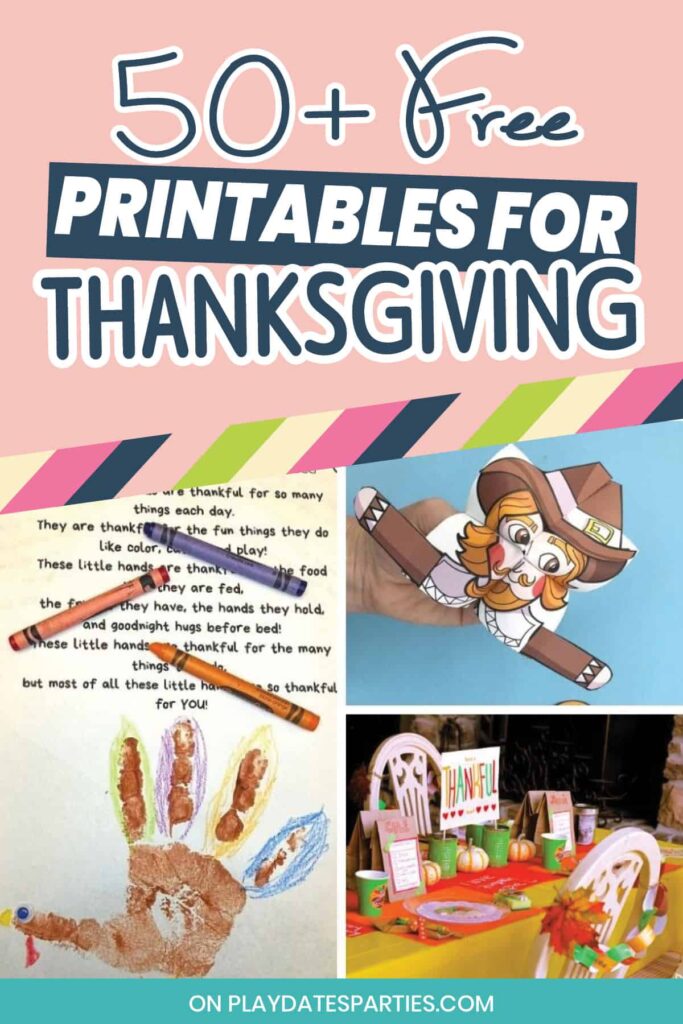 Thanksgiving is just 10 days away, and while our celebration is going to be suuuper tiny this year, we're probably still going to be rushing around getting things done at the last minute.
And even though I love all of these Thanksgiving decorations and games, sometimes we all want a bit more, right?
Which is why it's awesome that so many designers out there willing to share free Thanksgiving printables with all of us. It's truly something to be thankful for.
Want to know what's in store? Here's a quick rundown:
1 awesome printable Thanksgiving planner
6 printable Thanksgiving decorations (items 2 – 7)
6 games the whole family can play (items 8 – 13)
10 kids crafts and activities (items 14 – 23)
3 printable Thanksgiving placemats (items 24 – 26)
9 Thanksgiving coloring pages (items 27 – 34)
21 (!) games and activities just for kids (items 36 – 56), and
3 giant Thanksgiving activity packs (items 57 – 59)
And while many of these Thanksgiving printables are great for toddlers and preschoolers, there are some awesome gems for older kids and adults, too!
Get the Most Out of Your Thanksgiving Printables:
With so many fun printables to choose from, you'll want to make sure you've got them looking their best.
Most coloring pages and worksheets are fine to print onto regular printer paper, but if you're going to print party decorations or to-go tags, you'll want to make sure they are sturdy and look nice.
Bright white card stock will do just fine, but you may want to also check out the party supplies I recommend to make sure your printables always look fantastic.
More Thanksgiving Ideas to Adore
The Best 50+ Free Thanksgiving Printables
It's easy to be grateful is when you can download any of these 58 free Thanksgiving printables, including decorations, games, placemats, coloring pages, kids activities and crafts, and more.
---