Make Mother's Day fun for everyone and play these hilarious Mother's Day games and activities together. These printables and activities are the best way to show mom how much you appreciate all she does.
Confession: Mother's Day can be a bit of a bummer.
Once breakfast in bed is served, and gifts are given, kids lose the excitement of the day. And when that happens, it's pretty much back to normal.
Don't get me wrong. I love a good Mother's Day brunch. And if my kids help make it, the toast can be burnt to a crisp, and it will still taste wonderful.
It's once they've lost their morning excitement that's tough. After that thrill of making breakfast is gone, the kids start bickering, the dishes are still in the sink , and I'm left wishing the magic had lasted just a little bit longer.
So, I'm making a request: Let's make Mother's Day fun. All day long!
But how do we keep kids (especially little kids like my 3-year-old) engaged and excited for most of the day? Games. Lots of games.
Mother's Day can be fun for everyone in the family, which is why I've pulled together this list of 9 Mother's Day games and activities for everyone to enjoy. These activities range from sheets for kids to do during a quiet moment, all the way to hilarious group games that may just poke a little fun at mom too.
Hey, you've got to be able to laugh at yourself, right?
9 Awesome Mother's Day Games that are Fun for Everyone
Mother's Day Charades
Kids love playing charades. But instead of having teams, this version is kids against mom. The kids each have 2 minutes to act out mom-based words or phrases and mom has to guess what each is. For each phrase mom gets right, she earns a point. For each she misses, the kids get a point. Keep track, and see who wins!
To help get you started, I've got an easy printable of idea cards for the kids. There are 8 ideas already printed on the cards, and a set of blank cards for the kids (or Dad) to fill in, too.
Don't Say "Mom"
How many times a day do we hear the word "mom" (or any of it's variations). Challenge your kids to avoid saying "mom" for a specific timeframe. The kid who can go longest without saying "mom" wins!
Feel free to adapt this however you like. You can use just "mom" or "mommy" or "mama" or whatever version your family uses most, or you can ban all of those words during the game. (Personally, I think I might make it a day-long game. How nice would that be?)
Mother May I
Most of us are familiar with this classic kids game, which usually involves kids asking a 'mother' to do any form of movement. But, in this version, kids must say ask their actual mom to do anything. And if your kids really want to do something nice, they can offer to help out around the house. (This would be another fun way to use the blank cards in my Mother's Day Charades download)
Mother's Day Scavenger Hunt
Scavenger hunts are awesome when you have kids with a wide variety of age ranges. In this version, the kids will help hide items and Mom will do the hunting.
One fun idea is to have Mom hunt for items that all create a special message. For example:
Washcloth
Envelope
Labelmaker
Orange
Velvet
Earmuffs
Money
Opposites
Magazine
This is a lot more fun if you let the kids come up with the items to search for. They always think of the wackiest things! (And if they need help, this website has kid-friendly items listed by letter.)
Mother's Day Treasure Hunt
This time, we're flipping treasure hunts on their head! Instead of one person knowing all the clues and answers, mom is the only one who doesn't know where the final treasure is.
Hide mom's Mother's Day gift somewhere in the house, and place clues everywhere to lead her on a hunt to find the final treasure! (Read more about creating the perfect treasure hunt!)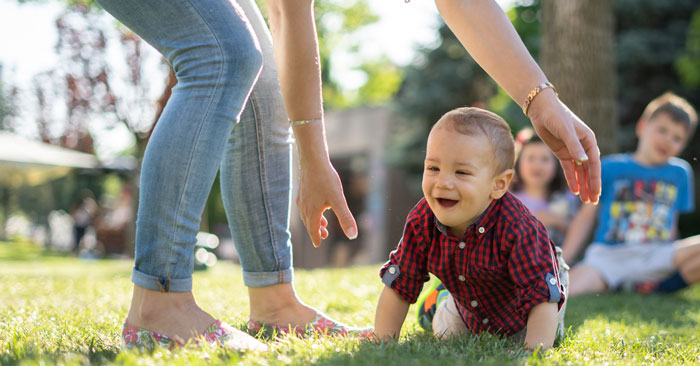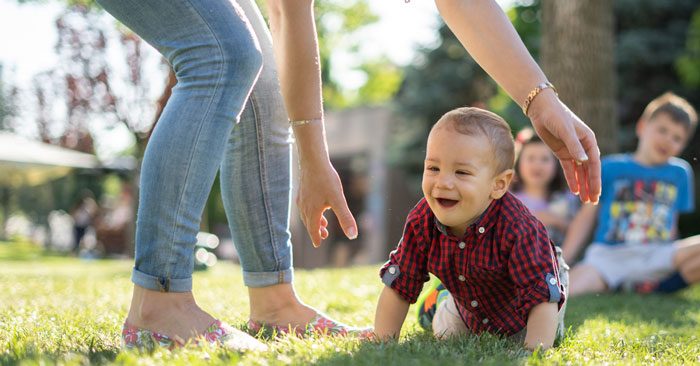 Mom Says What?!
Have the kids write down things that Mom says regularly, especially the silly sayings like "Oh hockey pucks!" Then, have the kids act out each saying in a skit.
If you're having a large gathering, you can pull together sayings from different moms in the family and have guests guess which mom is being acted out. So.Much.Fun.
Mother's Day Award Ceremony
Make mom smile extra wide with an awards ceremony just for her. You can use categories similar to the Oscars, such as:
Most organized mom
Most creative mom
Best party planning mom
Best cook
Best dressed, etc.
Or you can simply have the kids get up and each say what makes mom special. You can even purchase inexpensive trophies and ribbons to give her!
Mother's Day Fortune Teller
Does anybody else remember the folded fortune tellers/cootie catchers from elementary and middle school? Bren Did took this classic kids activity and gave it an awesome Mother's Day twist. Better yet, you can download a free copy of the Mother's Day fortune teller so all the hard work is done for you!
Mother's Day Word Search
Word searches are an awesome way to give kids something to do when you just need a few minutes of quiet time. It also makes me feel just a little bit better that they might be doing a tiny bit of learning at the same time. ( I love this Mother's Day word search from Hey Let's Make Stuff.
Now It's Your Turn
With so many fun Mother's Day games and activities to play together, the excitement doesn't have to end after breakfast. These 9 games get everyone involved and playing together, which is sure to make mom's heart full of joy. Click here to grab your free printable Mother's Day Charades cards and start having fun together.
Does your family play games together on Mother's Day?
How do you make Mother's Day special after breakfast in bed is over?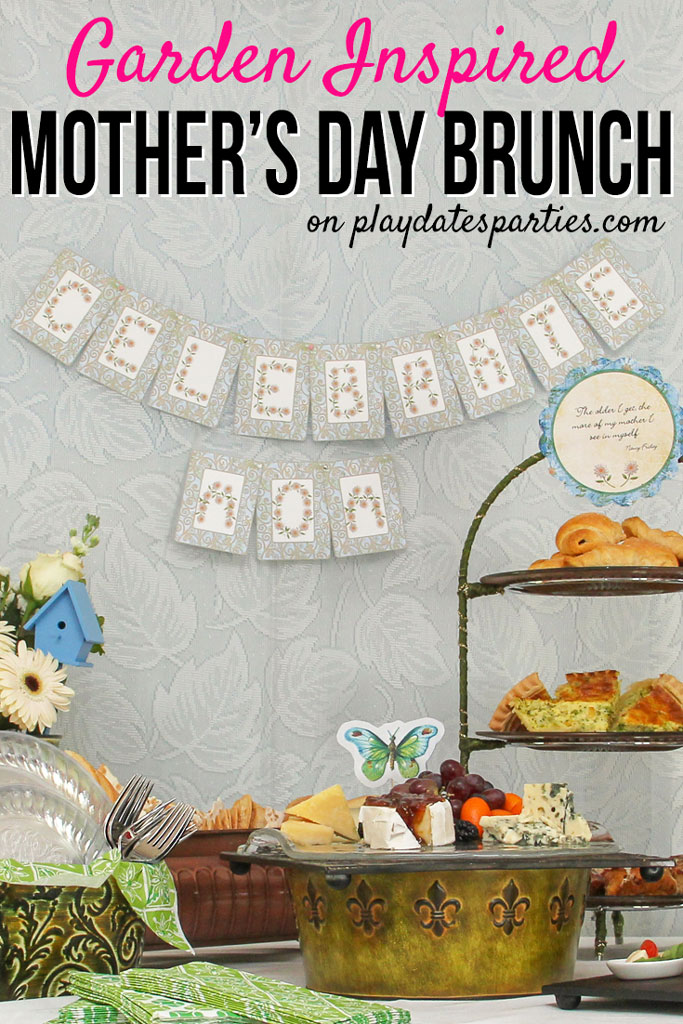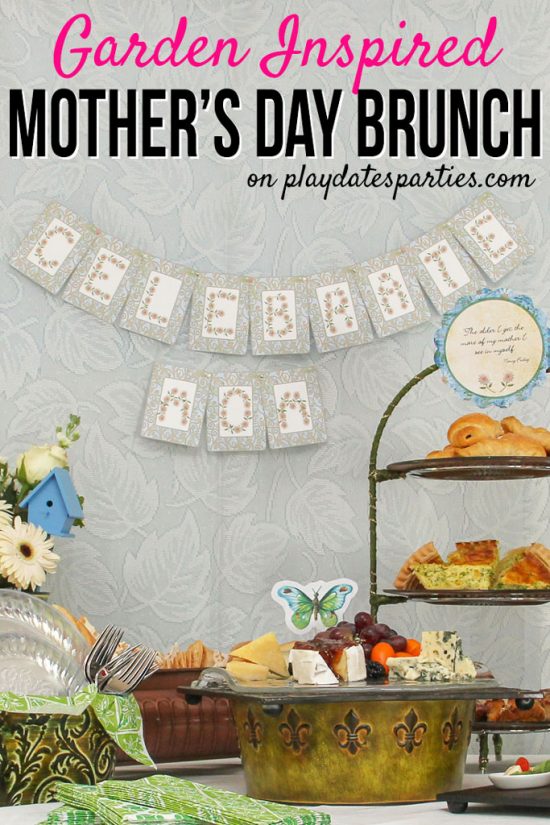 Don't forget to subscribe via
Bloglovin, Facebook, and Twitter,
to get more updates!