Super Bowl parties may look different this year, but that doesn't mean you can't show your team spirit. These fun Super Bowl party printables are perfect for small get-togethers.
And, with the tips below, you know they'll look great with hardly any effort. (Updated for 2021!)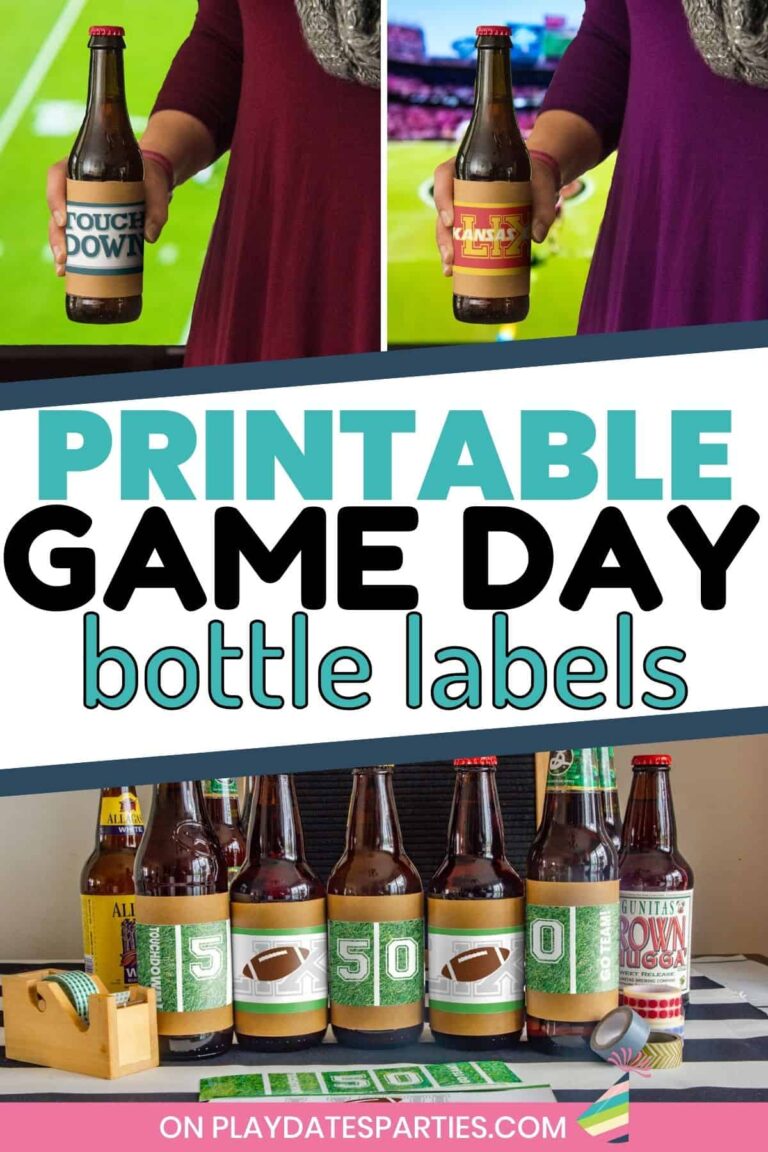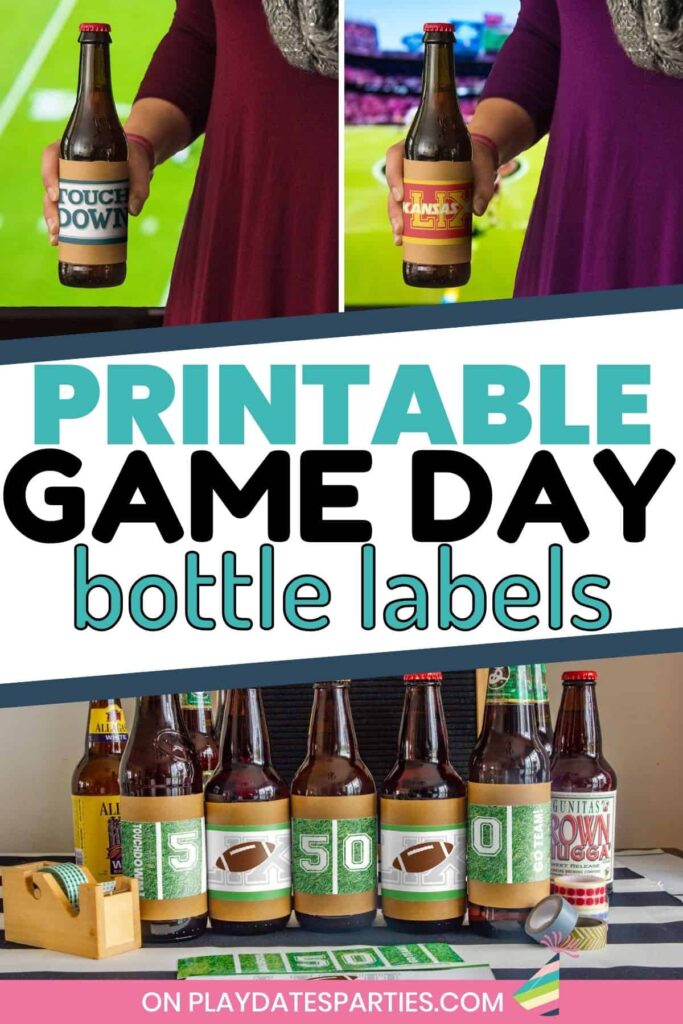 I can't say that our Super Bowl will look very different this year than many others.
We used to be the kind of couple that would go all out and party hard, watching every minute. But most of the time, we end up recording the game on the DVR so we can watch it in peace after the kids are in bed.
(There was that time we invited the neighbors over for a game day party, but even that celebration fizzled by halftime with 6 kids in the mix.)
We don't really care for watching the game on a delay, but there's no way we can actually watch the game with three little ones running around insisting on our undivided attention.
Photography by Robin Shotola photography
But that doesn't mean we've lost the desire to enjoy and celebrate the Super Bowl!
The Husband usually cooks some delicious game day food, and I like to put my own little touches on things. Like with a few quick and easy printables.
Super Bowl Party Printables – 2 Ways!
Which is why I've created a brand new design for Super Bowl party printables to share with you!
Of course, I like to have options, so there's more than 1 style of super bowl printables here for you!
First up is a set of generic super bowl labels designed to resemble the football field. This is perfect for those of us whose teams didn't make the game…or the playoffs (I'm looking at you Football Team.)
Photography by Robin Shotola photography
If you're on the fence, or not really sure who your favorite is, pair these turf-inspired printables with a more complete Super Bowl party pack for the easiest party decor ever. (Don't forget to save your printables for next year's kickoff party and game-day tailgating!)
But if you want something a bit more specific, and fun for the day, you can use the printable designs updated just for this year's Super Bowl, with bright bold team colors.
Tips to Make Your Printables Look Their Best
First off, make life easier on yourself, put the labels out on the bar with some washi tape, and a washi tape dispenser. Then, let your guests choose their favorite team and add the label themselves.
But before the game even starts, make sure these Super Bowl printables look the best they can:
No, we don't go crazy for Super Bowl parties anymore (sad face), but we can still enjoy them. So now the question is…which bottle label should I sport this year?
Photography by Robin Shotola photography
More Game Day Ideas to Make You the MVP
Now, It's Your Turn
Subscribers can grab a copy of these Super Bowl inspired bottle labels for free! Just add your name and email address to the box below to get them sent straight to your inbox.
Don't want to subscribe? Feel free to check out the bottle labels in my shop!
I'd love to know: Who are you rooting for on Super Bowl Sunday? The Chiefs, the Buccaneers or the commercials?
---