You're going to love these free printable Father's Day gift tags. They're the perfect easy finishing touch for homemade gifts or even a 6-pack of beer.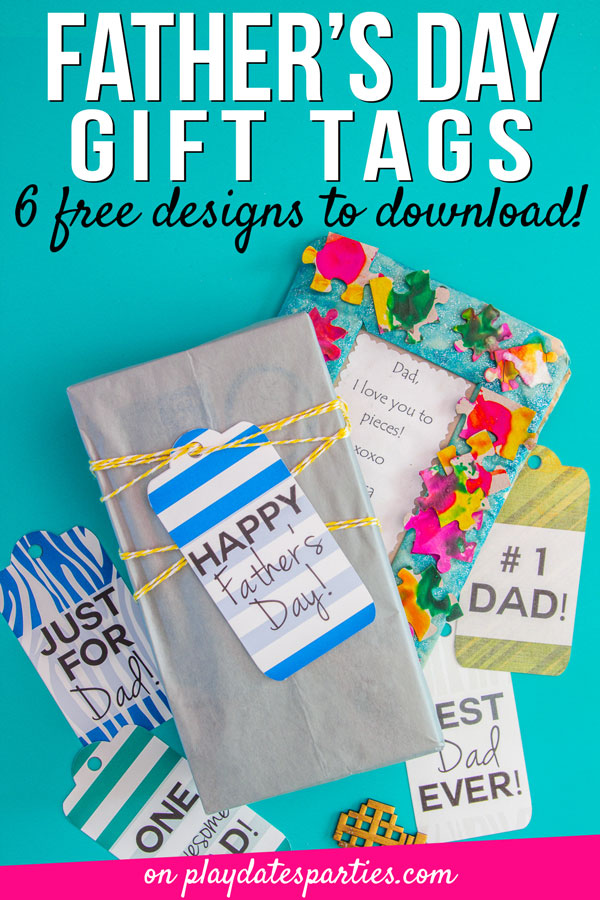 RELATED >>>> 11 Perfect Gifts for Dads who Love Beer
Have I ever told you about the time we got a Thank You card to give my Father-in-law for Father's Day?
I made the mistake of thinking that stores would still have Father's Day cards for stragglers like me and my husband on the big day itself.
Turns out, holiday cards are pulled off the shelf before the 6-pack is even gone. Yeah, not our brightest moment.
Well, I never wanted to be in that position again, so I created some awesome Father's Day gift tags that can be used for just about any gift. And, you know, there's no point keeping all that fun to myself.
Nope. Instead, I'm sharing them with you for free!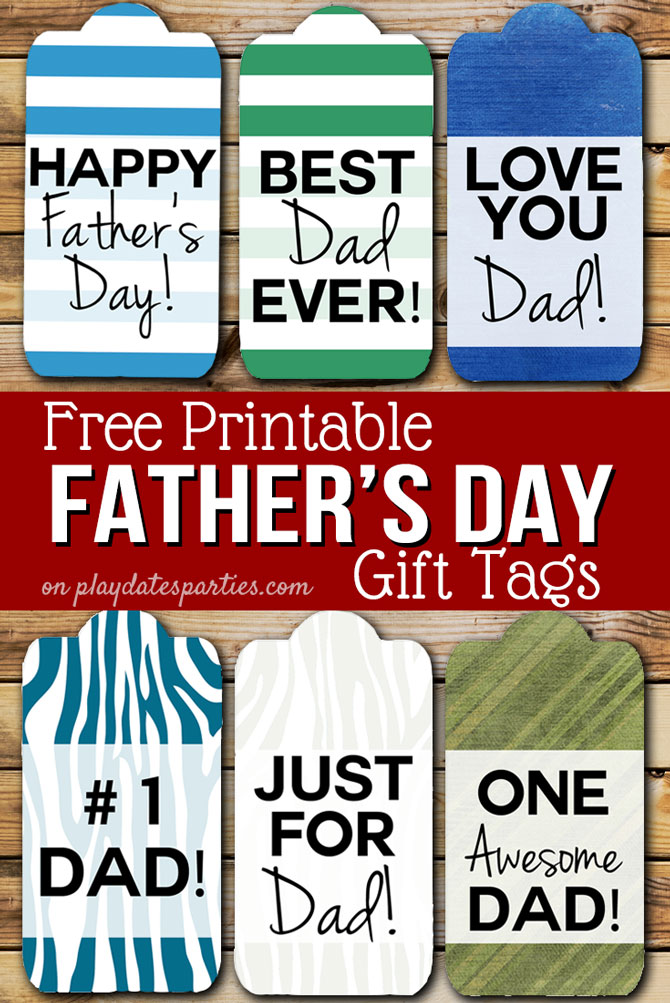 There are six designs for you to share with Dad this year, each with six different messages. That's a total of 36 different printable Father's Day gift tags, one of which is bound to be perfect for his awesome gift.
RELATED >>>> Find out which paper I love to use for these tags
But wait…
The original design includes gift tags that are roughly 4.25 by 3.25 inches. Yeah, they're big. Too big for me to cut properly with my Cricut…and I want to cut everything with my Cricut!
So, I did what any cutting machine-obsessed person would do. I resized the my tags template to fit…
Cricut Print and Cut Sizing!
Hooray!
It does make the tags considerably smaller, however…more like 3.9 x 2 inches. They're still a great size…and you get gorgeous cuts every time.
The transparent PNG files are included in the download for you too, making this easy peasy.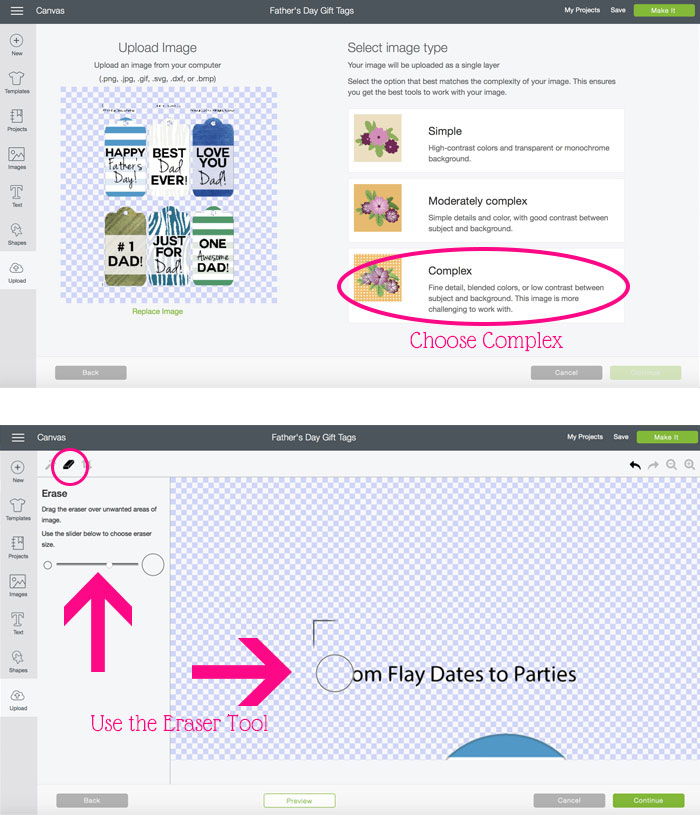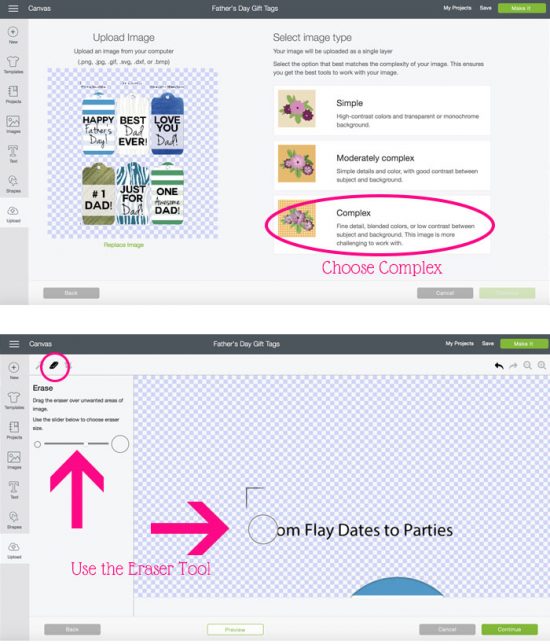 Here's What You Do:
Upload the PNG files to Cricut Design Space.
When prompted, choose "Complex"
On the next screen, choose the eraser tool and erase all the copyright information on the document.
Do not erase the corner marks. You must keep at least two marks opposite each other on the diagonal (catty corner) to keep the sizing right.*
Continue through and save the document as a Print and Cut file.
When the file imports into your project, it will be way too big. Simply resize the short side to 6.75 inches and it should fit the sizing perfectly.
Once that's done, just follow the standard Print and Cut instructions and you'll be ready to go.
*Note: I can't guarantee that the file will fit within the Cricut print and cut dimensions if the corners are erased. If you erase all the corners by accident, try uploading the file again.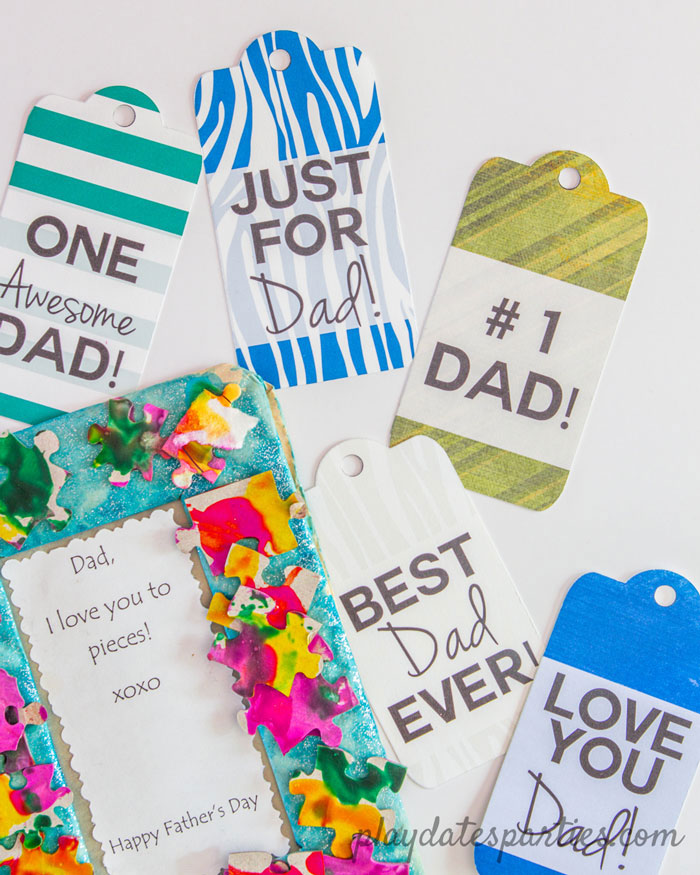 Here's How to Get the Father's Day Gift Tags!
All thirty-six printable Father's Day gift tags are available in the resources library, which is a newsletter subscriber exclusive. Just add your name and email to the sign-up box on this page to become a subscriber now!
What gifts are you planning for this Father's Day?
Which Father's Day gift tags design is your favorite?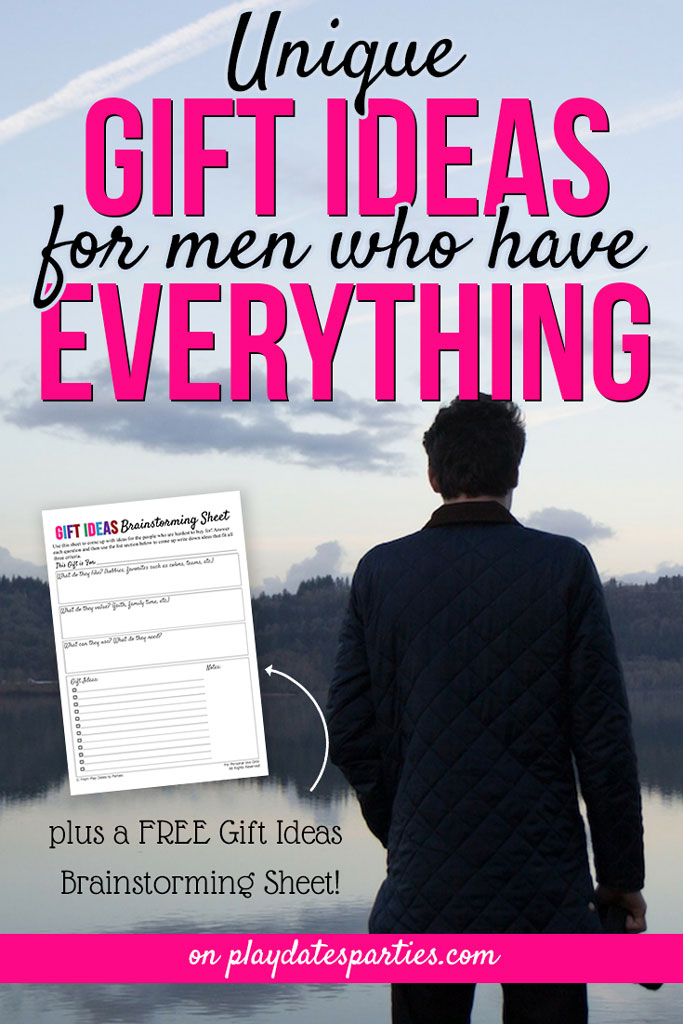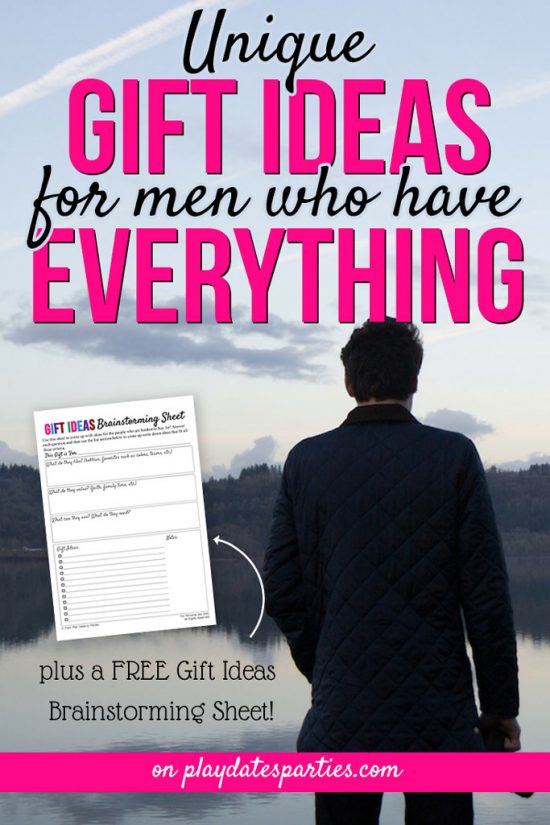 Subscribe via
Bloglovin, Facebook, and Twitter
to get more updates!