Green bean casserole is a classic Thanksgiving side dish, but it hides this vegetable's goodness underneath a soupy mess. Here we're sharing 11 downright delicious green bean recipes for Thanksgiving where the green beans are the star.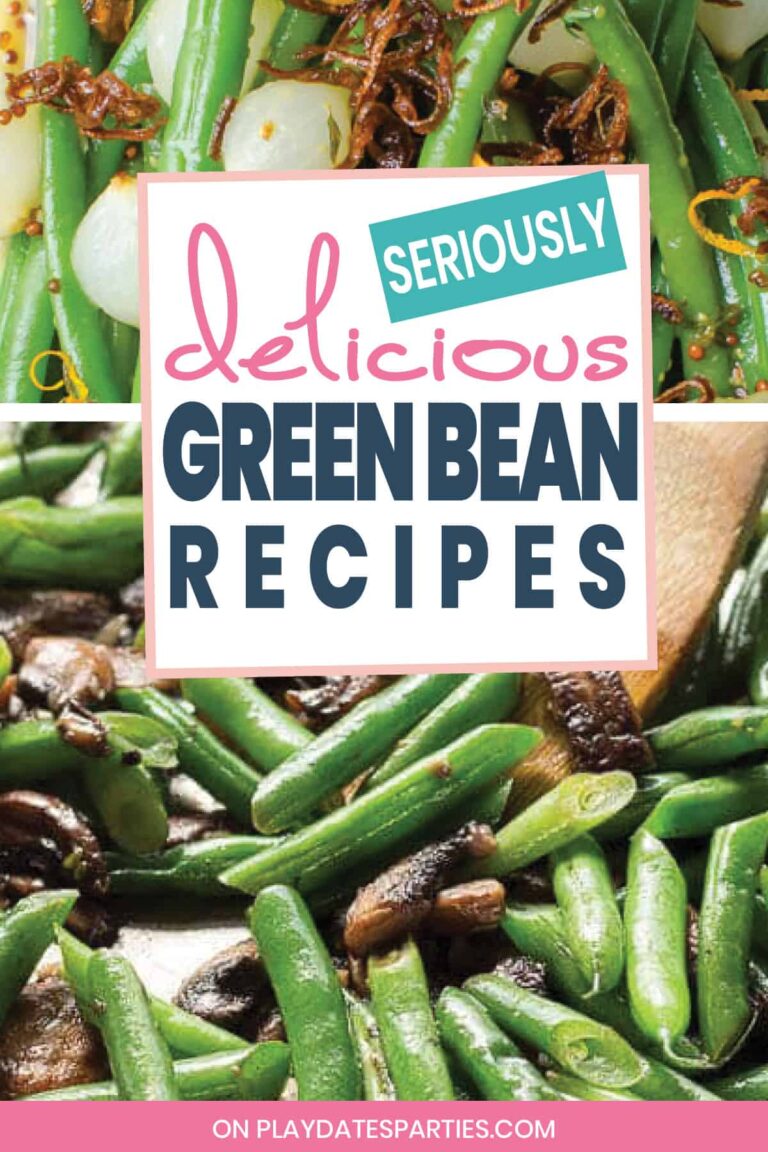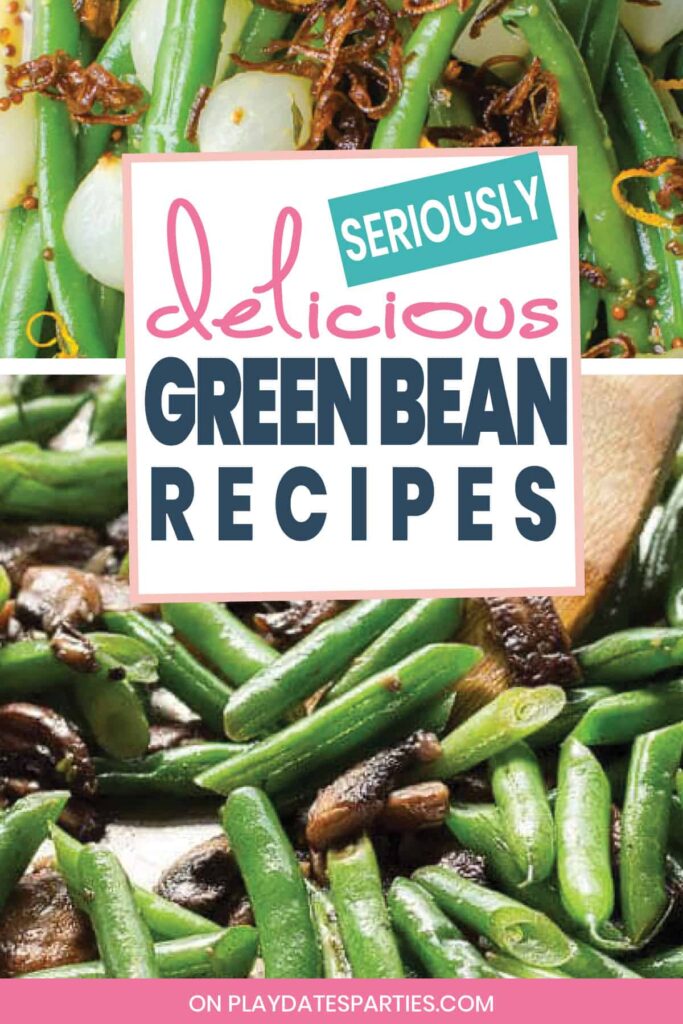 I'm one of those weirdos that doesn't like green bean casserole.
You see, even though I grew up in Virginia, my family hails from the midwest. And Thanksgiving was one of the few times during the year that we travelled to Ohio to see everyone.
So most of my Thanksgiving memories are of running around with my cousins, and not so much about the food.
And as a result, green bean casserole became a foreign idea to me. One that frankly seems pretty horrid.
Seriously…what's up with all that glop on top of perfectly delicious green beans?
Which is why it became my mission to find the best green bean recipes for Thanksgiving that don't require a can of soup or fried onions. Recipes that let the green beans show off their tasty goodness.
And the recipes below are all worthy of being in your recipe bank.
So get out your oven-to-table serveware, set aside a few fresh herbs for garnish, and enjoy these goodies.
More Thanksgiving Ideas to Love:
Delicious Green Bean Recipes for Thanksgiving...That Aren't Casserole
Now It's Your Turn
If you can't stand the thought of gloppy soup over your fresh vegetables, try making one or two of these green bean recipes for Thanksgiving this year.
With so many creative options to choose from your guests may just be surprised to find they don't miss the soupy casserole after all.
This post was originally published in November 2012, and has been updated in November 2018 and November 2020.
---