Celebrate Valentine's Day with this heartwarming hearts in a jar craft. It's the best way to remind us of our love for each other and of Christ's love for us.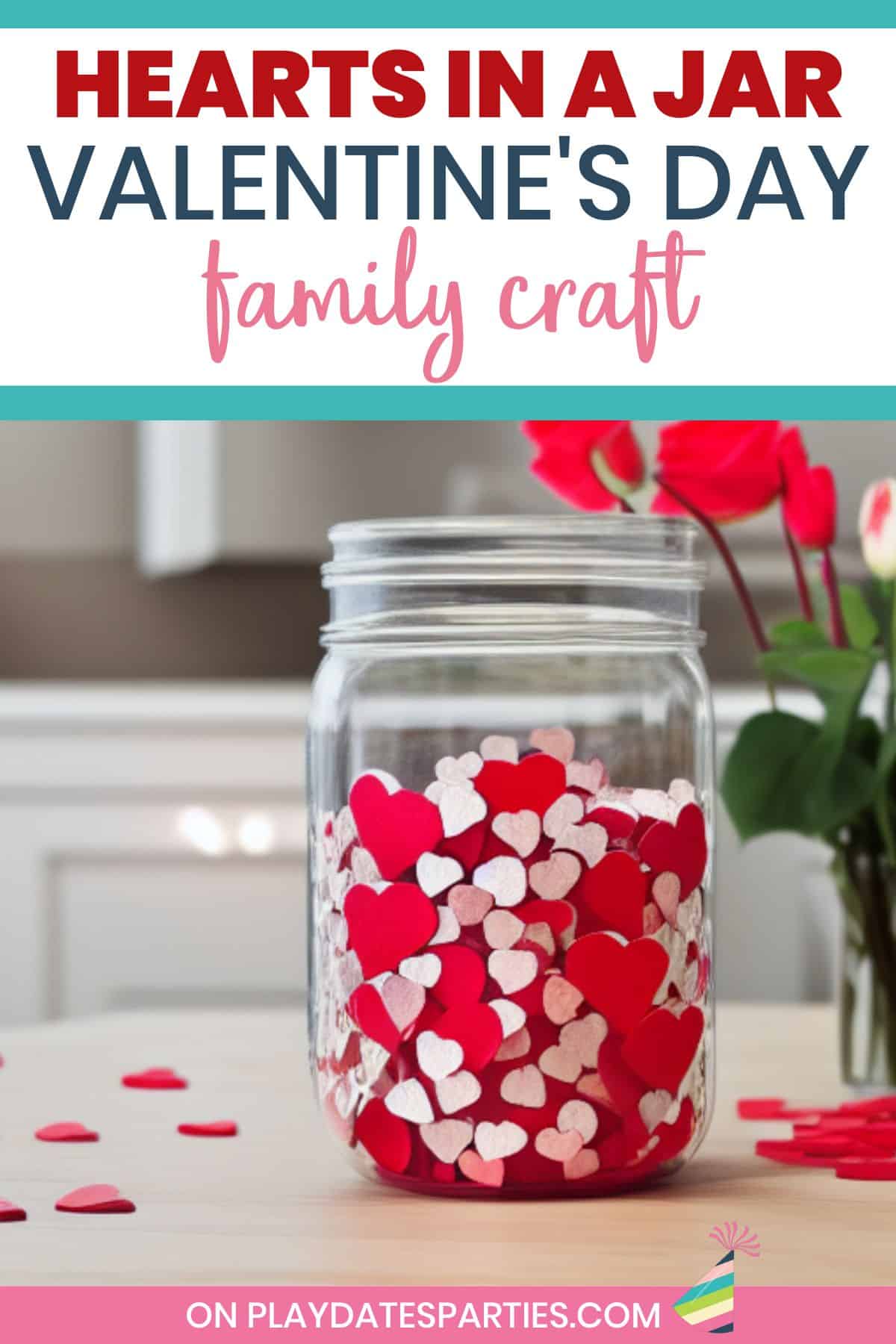 Guest post by Micah Klug who teaches time-tested solutions to help you remember what matters most in life, including strengthening your home, faith, and family relationships. You can grab her latest freebie on her website.
It can be tough to come up with something special to do on Valentine's Day when you're a mom.
You want to make it memorable for your child, but you also don't want to spend a lot of money or experience a lot of stress.
This year, why not try something simple that will let you both show your love for each other, and be reminded of a love that's never ending?
A Christlike Valentine's Day activity is perfect for families who want to focus on Jesus during this love filled holiday.
This simple craft is perfect to try your hand at a fun activity that celebrates love in all its forms.
Add a personalized touch by including scriptures or names of Christ that represent love, and you'll have a beautiful decoration for your home that will serve as a reminder of God's love for us every time you look at it.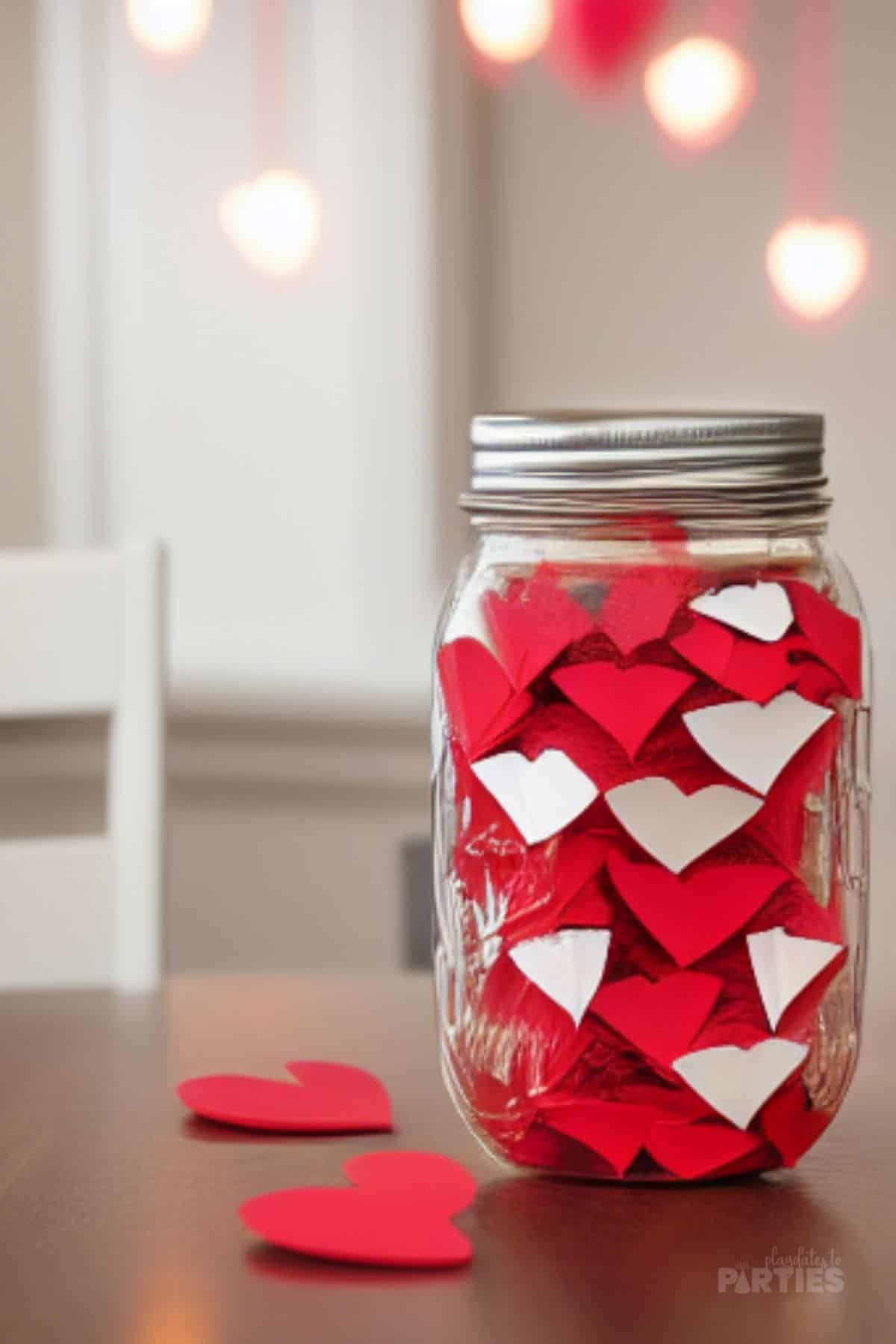 You and your little ones will enjoy filling a jar with colorful paper hearts, each one representing a different way Jesus Christ loves you and your family.
How to Make Your Hearts in a Jar Craft
Supplies You'll Need:
1 large glass jar (we used a Mason jar)
construction paper or card stock in various colors (we used pink, red, and purple)
scissors
pen or pencil
scriptures or names of Christ that represent love (see our suggestions below)
Instructions:
Begin by cutting out hearts from the construction paper. You can use any size or shape that you like.
Once you have a good pile of hearts, start to write scriptures or names of Christ on each one.
Once you're finished, gently place the hearts into the glass jar.
Display your finished project in a place where you'll see it often and be reminded of God's love for us.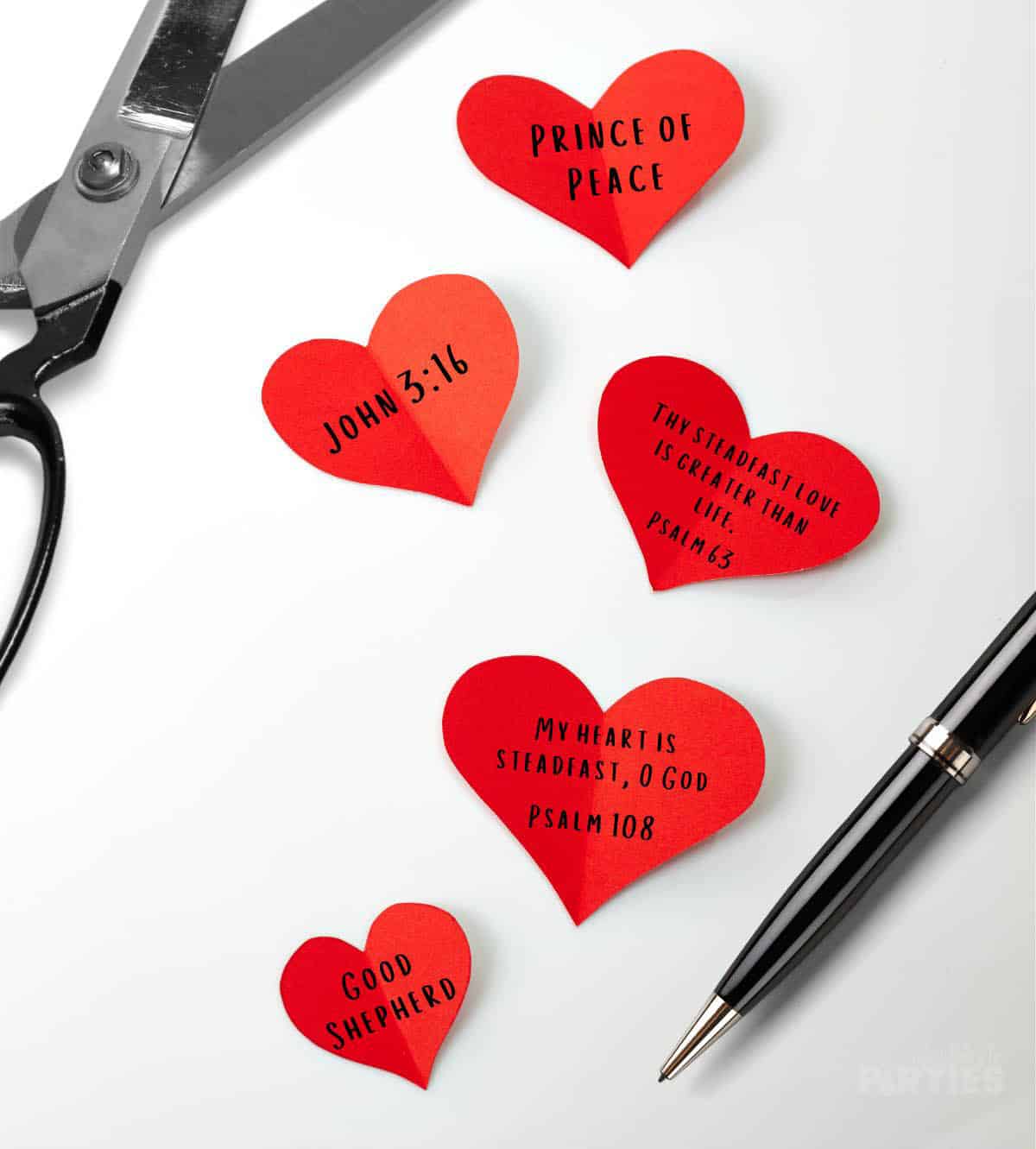 What to Put on your Hearts:
Suggested Scriptures Focusing on Christ
"For God so loved the world, that he gave his only Son, that whoever believes in him should not perish but have eternal life." (John 3:16)
"Greater love has no one than this, that someone lays down his life for his friends." (John 15:13)
"But I say to you, Love your enemies and pray for those who persecute you." (Matthew 5:44)
"Jesus Christ is the same yesterday and today and forever." (Hebrews 13:8)
"Christ died for our sins in accordance with the Scriptures." (1 Corinthians 15:3)
"I am the good shepherd. The good shepherd lays down his life for the sheep." (John 10:11)
Names of Christ
Emmanuel (meaning "God with us")
Prince of Peace
Good Shepherd
Savior
Redeemer
Lord
King of Kings
Lamb of God
Wonderful
The Mighty God
The Everlasting Father
The Alpha and the Omega
Beginning and the End
You can find more names for Christ with this free fruit of the spirit coloring book. Your list of names for Christ will keep growing as you include love, joy, peace, goodness, gentleness, and more.
As you fill up your jar, you'll soon have a beautiful decoration for your home that will serve as a reminder of God's love for you every time you look at it.
If you're excited to make this Christian based Valentine's Day craft with your family, then you're going to love these Valentine's Day lunch ideas for your kids. You can make this activity into a parent-kid date with crafts and lunch.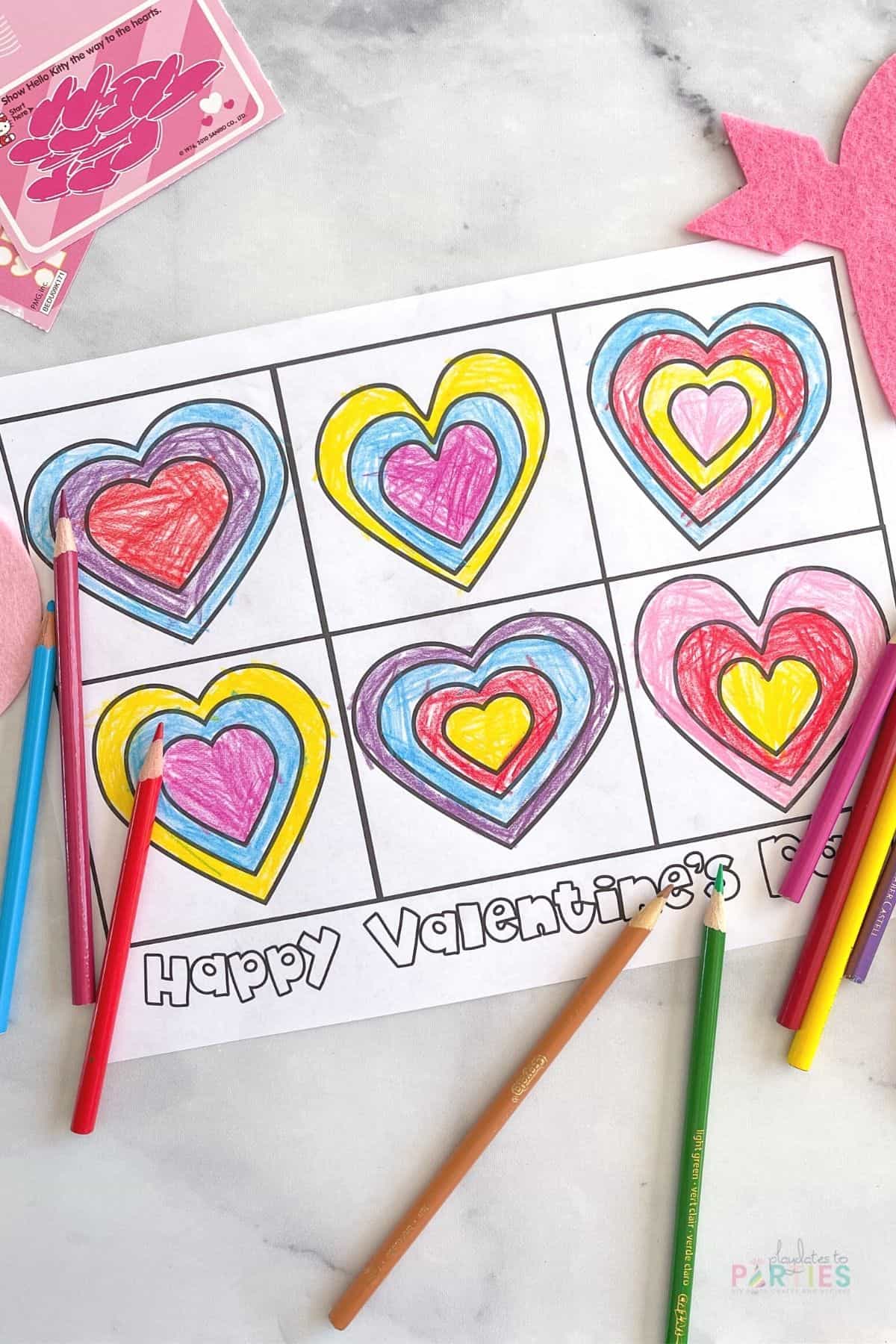 More Valentine's Day Crafts and Activities
Looking for more ideas? Here are some more fun ideas for the whole family:
---