Fill your home with love this year with Valentine's Day home decorations you can make with your kids. It's the perfect way to turn bonding into home decor!
(Don't forget to come back and click here to see more fantastic Valentine's Day posts!)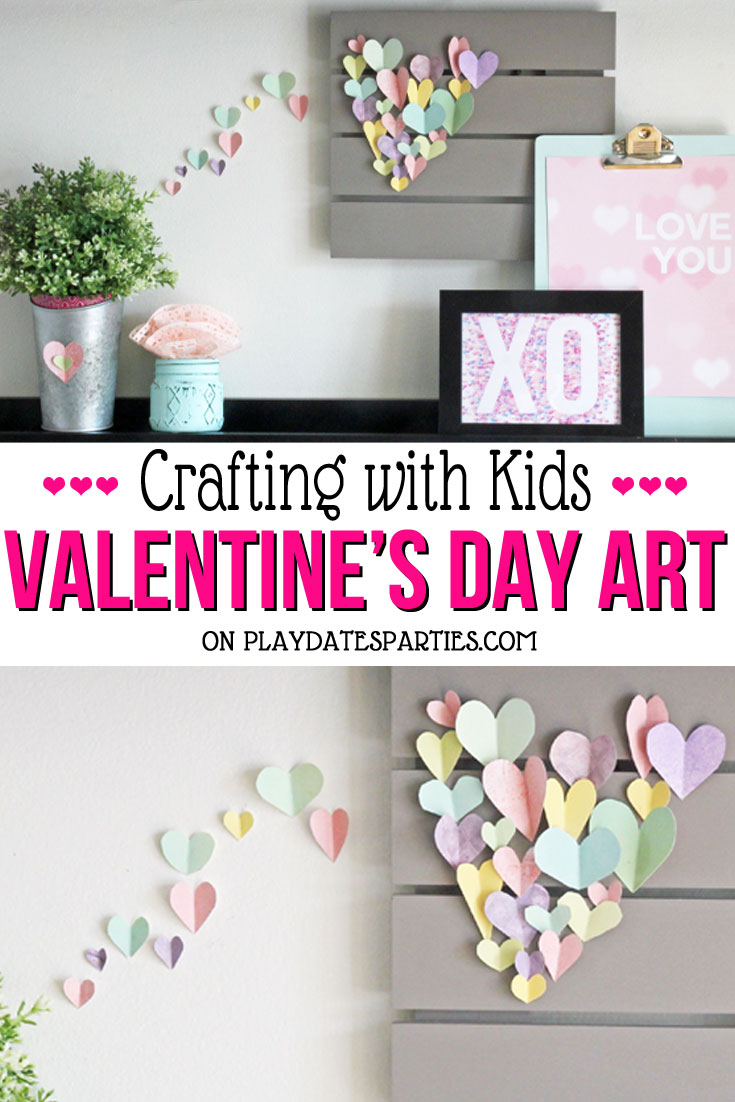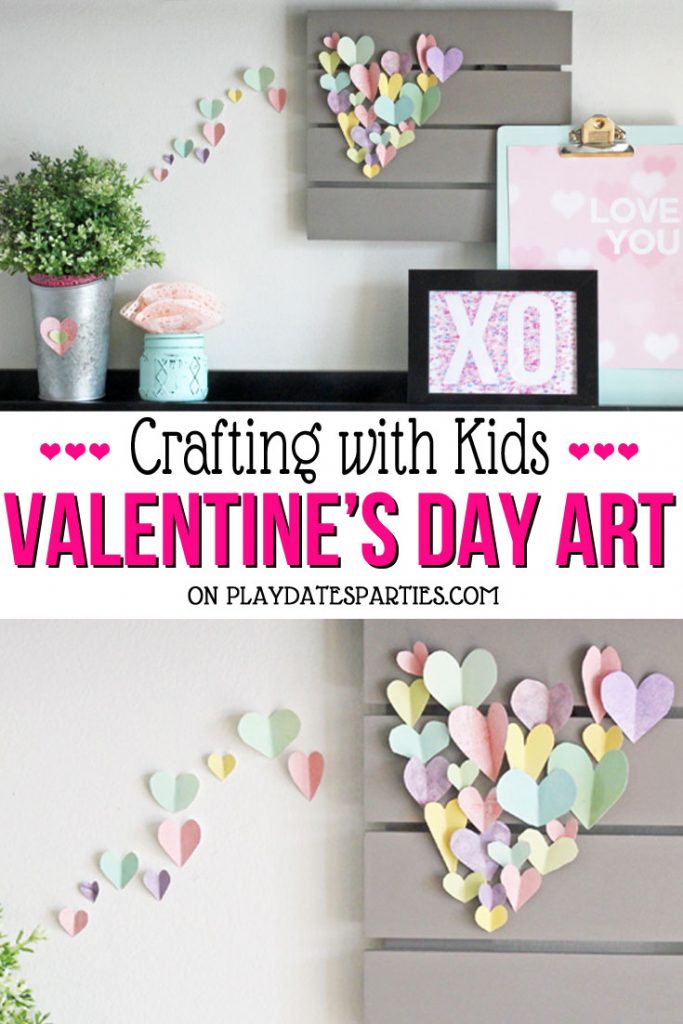 Do you decorate your home for Valentine's Day?
I asked this same question on my Facebook page last week, and was relieved to see that most of the responses were a resounding "No!"
Why was I relieved? Well, as a homemaking and design blogger, it often feels as though everyone around me redecorates on an almost monthly basis. But just getting dinner on the table sometimes feels like an accomplishment for my family.
That said, I still get the itch to decorate with Valentine's Day home decorations.
Then, after posting a fun roundup of Valentine's Day kids craft ideas last Thursday, I realized something. Why not get the kids involved in making our Valentine's Day home decorations?
It was truly a head-thumping, "Duh!" moment.
So I looked through my craft stash and found a few items that I knew would work together perfectly.
[clickToTweet tweet="#Moms! Forget finding time when the #kids are busy…go ahead and get decorating WITH them! ❤️ via @PlayDatesParty" quote="#Moms! Forget finding time when the #kids are busy…go ahead and get decorating WITH them! ❤️"]
How to Make Valentine's Day Home Decorations with Your Kids
Materials
Preparing the Mini-Pallet
We started with this mini pallet that I bought from Target's craft section last year (similar) and a bottle of gray Martha Stewart chalkboard paint that was in the use-it-or-it's-getting-donated pile. It's a bit more greige than we usually use, but the perfect shade for a mini-pallet.
Feel free to use whatever color you want…this is supposed to be fun! That said, chalkboard paint will be much easier to change up throughout the year. Definitely a score for busy moms!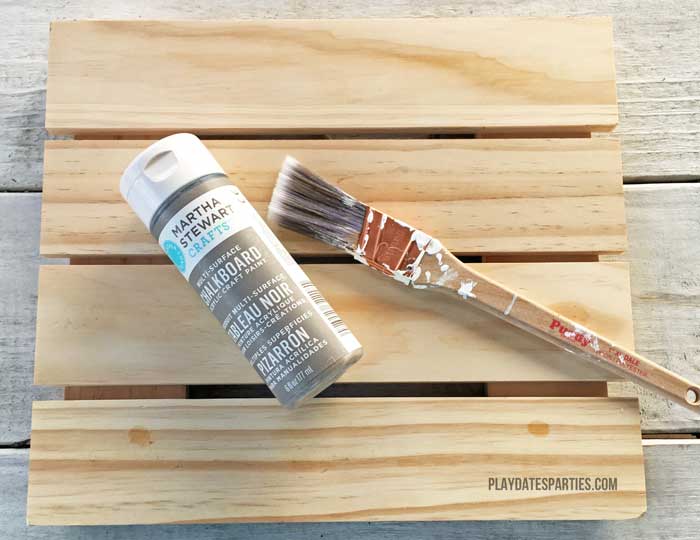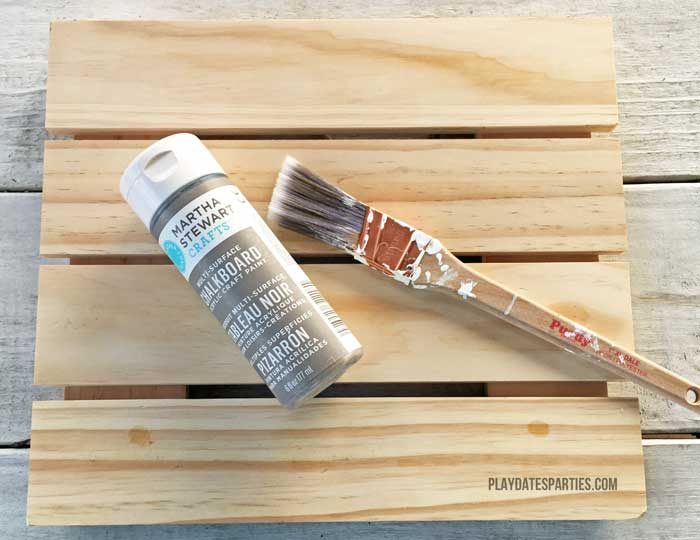 Coloring the Craft Paper
Next, the kids and I gathered some old single-sided craft paper and covered the white sides with loads of crayon colorings.
We covered one sheet with words like "Love" and "Heart", layered on a few hand-drawn hearts, and then filled in the remaining white space with an ombre-effect our 7-year-old discovered. (Basically, it's just rubbing the edges a bit harder with the side of a crayon.)
The 4-year-old  did her own thing with an abstract pattern of scribbles, and even the baby got in on the action with a large heart-shaped crayon.
Well, until he tried to eat it.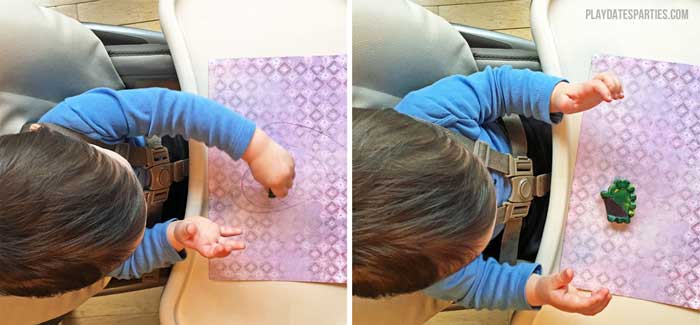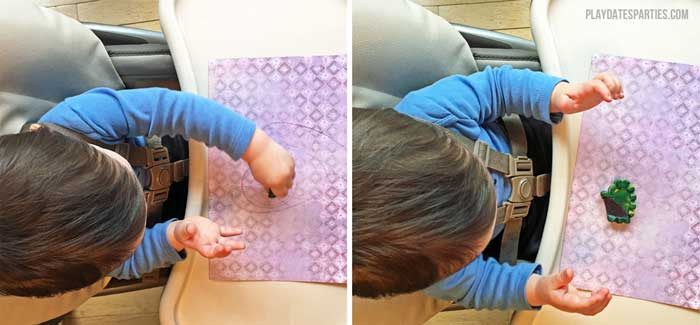 Pulling it All Together
Then, the oldest and I cut out as many hearts as we could. Big, small, itty bitty, we were cutting hearts out for at least a half hour.
Finally, it was time to bring it all together.
I hung the mini pallet a few inches above the ledge we use instead of a mantle and used tiny dots of Blu-Tac to apply the paper hearts in a heart shaped pattern.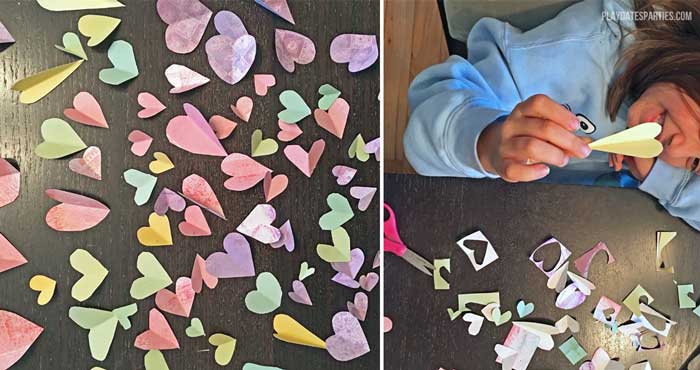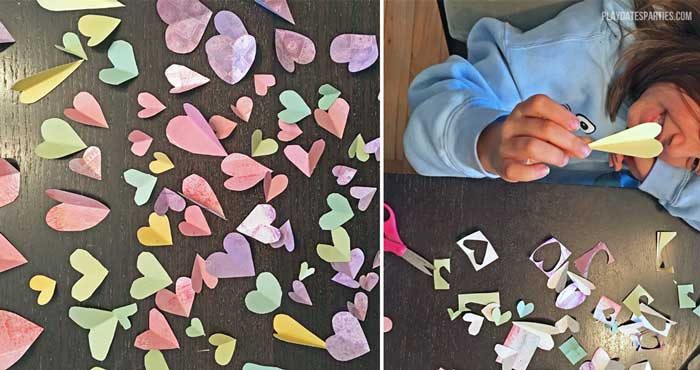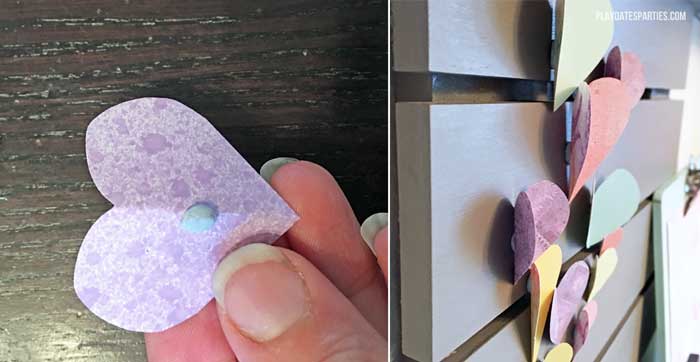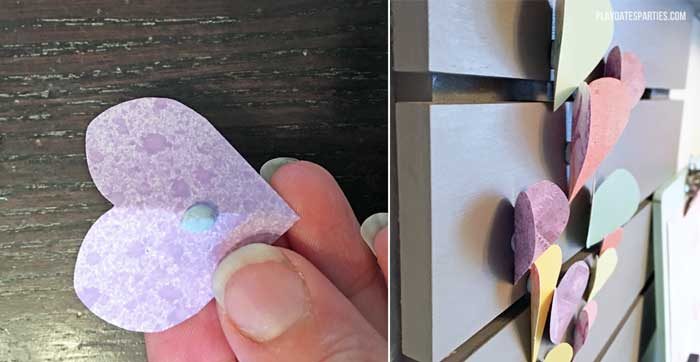 The heart shape is definitely cute on its own, and I love how our coloring session peeks out on the sides of the hearts as you walk by. But we had so many extra hearts, that I couldn't just stop there. A little trail of hearts on the wall and a double layer of hearts on my new galvanized steel vase was perfect.
The End Result
And here's what we ended up with! Cute, huh?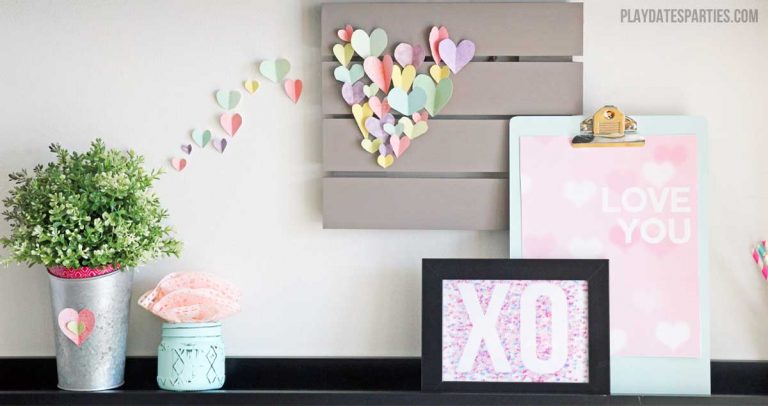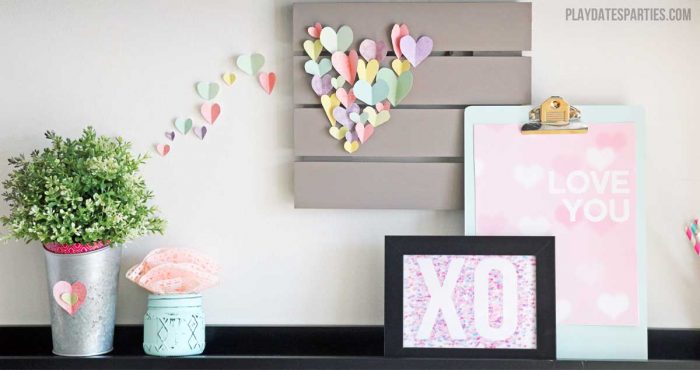 Having even a small space filled with Valentine's Day home decorations is the perfect way to spruce the house up in these bleak winter months.
Don't get me wrong, there's not likely to be another Valentine's Day craft going up this year. But at least we had a fun afternoon crafting, and I can actually say that I'm not just admiring other people's decor anymore.
Tips for Involving the Kids in Home Decor Crafts
Choose a simple decor concept. Clusters of the same shape are easy to make look good
Keep the craft simple. From preparation to clean-up, don't use too many materials or supplies. Coloring, freestyle paint projects, and cutting practice for older toddlers and kids are perfect ways to learn while having fun.
Embrace imperfection.  Instead of worrying about making everything look exactly the same, I encouraged my girls to make messy scribbles and cut imperfect hearts. Honestly, that was a lot more fun and made the final result more unique.
Be flexible. Sometimes a project doesn't turn out the way you expect. Try looking at it a different way, or changing your plan a little bit.
Mix in other decor elements. Adding in one or two printables and some greenery can take your decor from "Nice" to "Wow"!
Now, It's Your Turn
Grab your kids and go make an afternoon of Valentine's Day memories…all while making some cute home decorations at the same time. Seriously, is there anything better than doubly-duty bonding?
Did you enjoy this post? Click here to save it on Pinterest for later!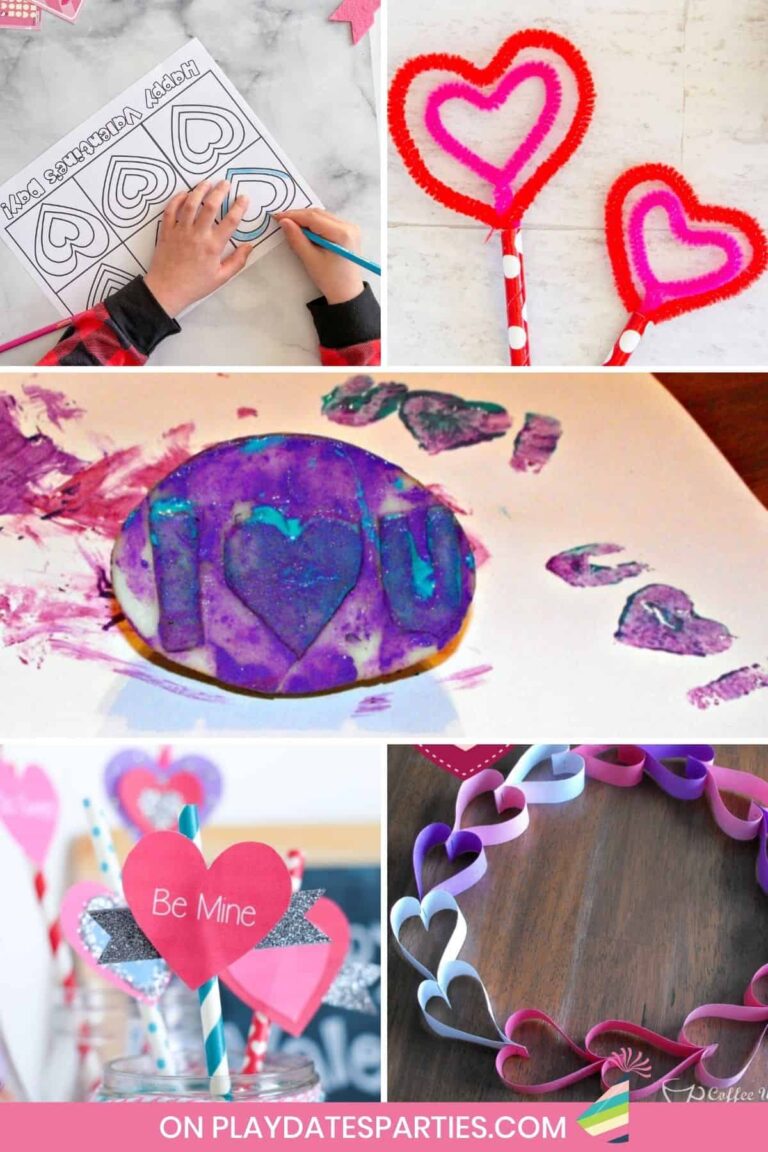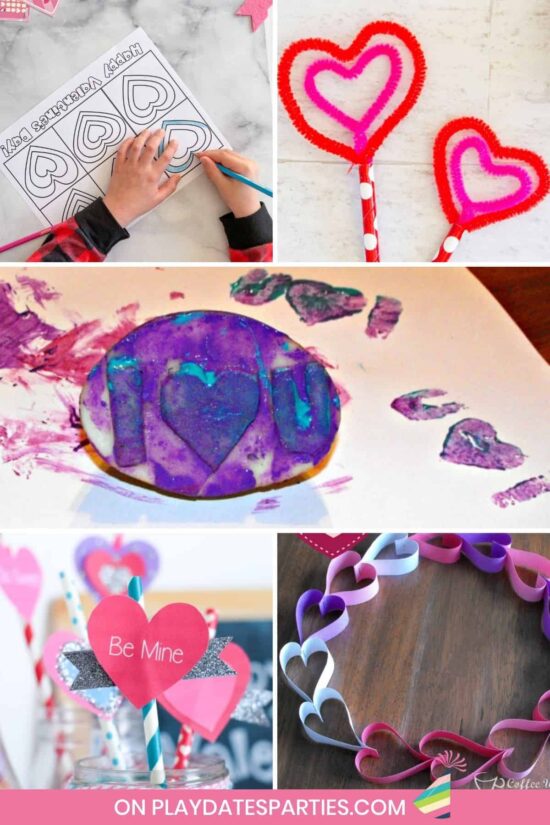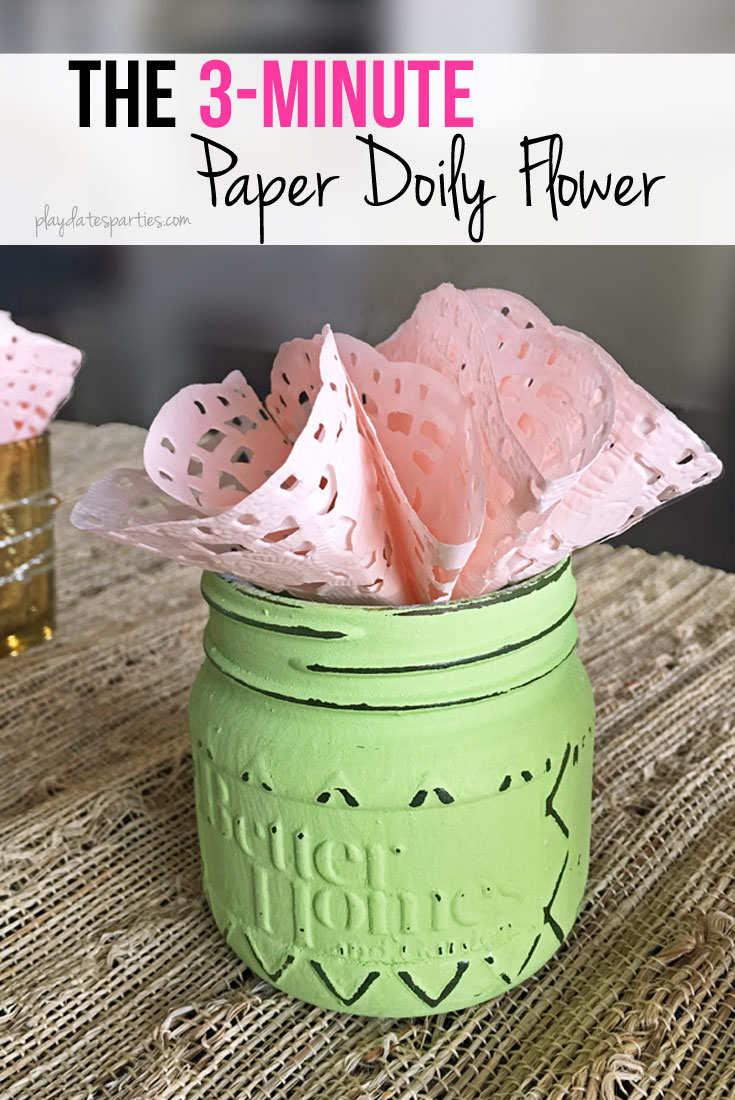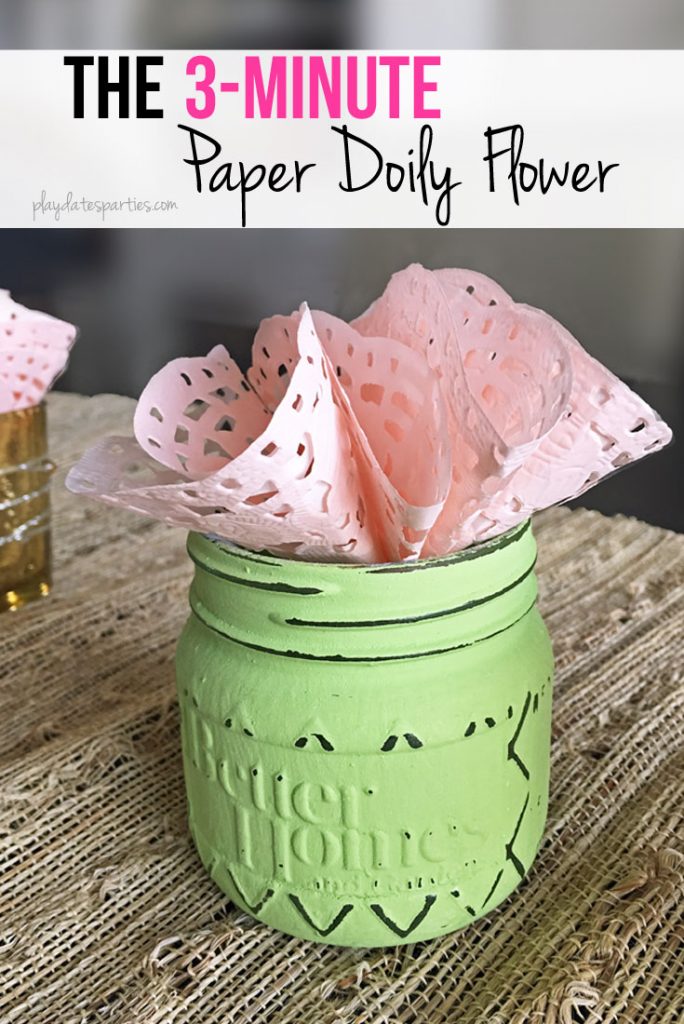 Subscribe via
Bloglovin, Facebook, and Twitter
to get more updates!
SaveSave
SaveSaveSaveSave