No babysitter? No problem! Skip the crowded restaurants and have a romantic at-home date night instead with one of these 10 easy ideas.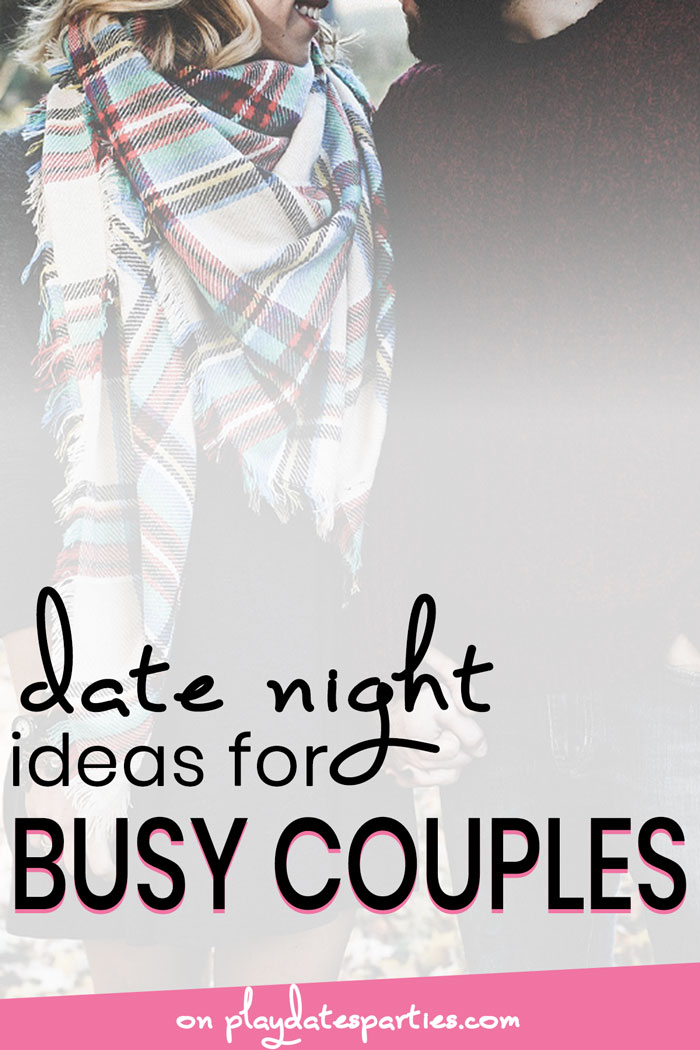 I'm almost embarrassed to admit how rarely the Husband and I get to have real date nights.
The last one was back in October for our anniversary…which means we're averaging about two dates a year. That's not good folks.
It's not like we don't want to go out together. Having three little ones means we're exhausted by the end of the day, and going out just feels like extra work.
And even though we finally found a babysitter willing to take 3 kids for an evening, she's busy too. So we're at the mercy of her schedule.
Which is why it's important to be able to improvise.
After all, the most important part of a date night is that we spend time focusing on each other, and not on the rest of the stuff cluttering our lives.
10 At-Home Date Night Ideas for Busy Couples
And that's what's great about these 10 at-home date night ideas. They're all about reconnecting, even if you can't get out of the house.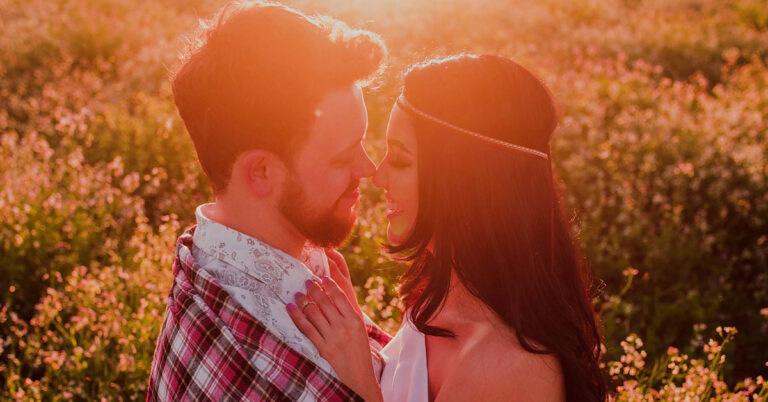 1. Play a Board/Card Game
We love family game night, but some of our favorites are just not appropriate for the kids. Pour a glass of wine and play a grown-up game of Scrabble or cards.
2. Wine & Cheese night
Before L was born (aka we only had one child), one of our favorite things to do was to grab a couple tasty blocks of cheese, some good wine and an artisanal sausage and then put the kid to sleep early so we could enjoy the goodies alone.
These days our focus is on having dinners as a family, but I think it's time to re-institute a monthly wine & cheese night. So many good memories there.
3. Cook a meal together
The Husband and I both love to cook, and our styles compliment each other. I prefer to make homier meals or to bake delicious desserts; the Husband enjoys the challenge of attempting a more challenging gourmet technique.
Balance out your strong suits and make something together. You might want to check out This this fun cookbook for easy recipes that you can both enjoy making together.
4. Eat by candlelight at the table
Our family tries to eat together most nights, and often include the kids in setting the table, which means that we typically eat with sloppily placed forks, paper napkins, and a table devoid of anything that could become a plaything for little hands.
Properly set tables don't have to be reserved for restaurants. Grab a tablecloth (or even a bed sheet), some flowers or garden herbs, a couple of votive candles, and some nice place settings. Even take-out can be made romantic if the setting is right.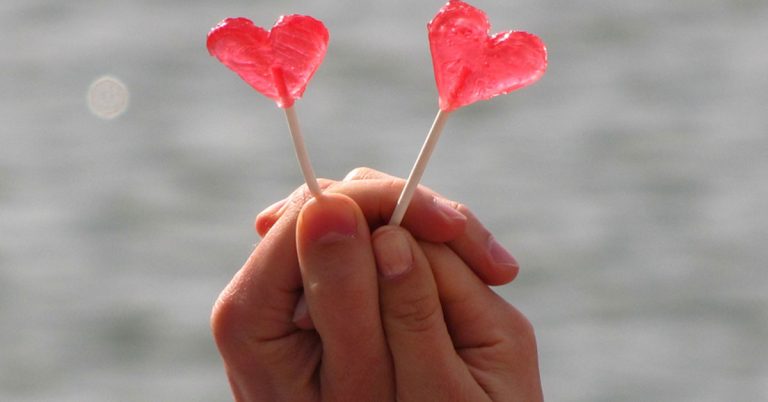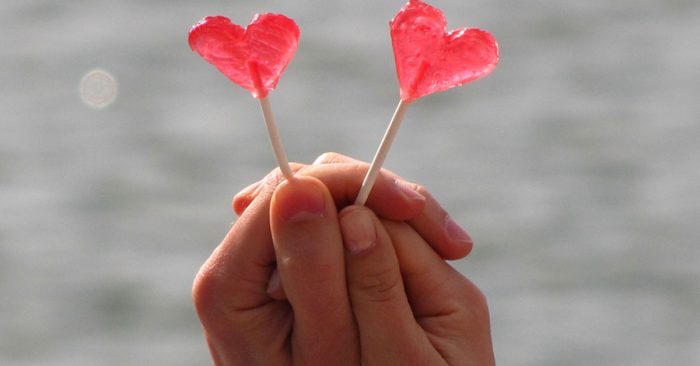 5. Plan a dream vacation
Pretend you just won that billion dollar jackpot and plan a dream trip together. Here are some questions to get you started:
Would you sail around the world or road trip across Europe or the US?
What specific places would you visit?
Who would you see?
What would you eat?
Would you stay in fancy hotels or B&Bs?
When would you do it?
How would you get around?
Take notes on what you pick and build on those dreams at another date night!
6. Spa Night
I'm not suggesting that you and your significant other should swap mud masks, but go ahead and pamper each other somehow. It could be as simple as swapping shoulder or foot massages with some scented oil.
7. Fireside picnic
If you have a fireplace, by all means use it! Spread out a picnic blanket, some simple food and a bottle of whatever you like and just enjoy the crackling fire together.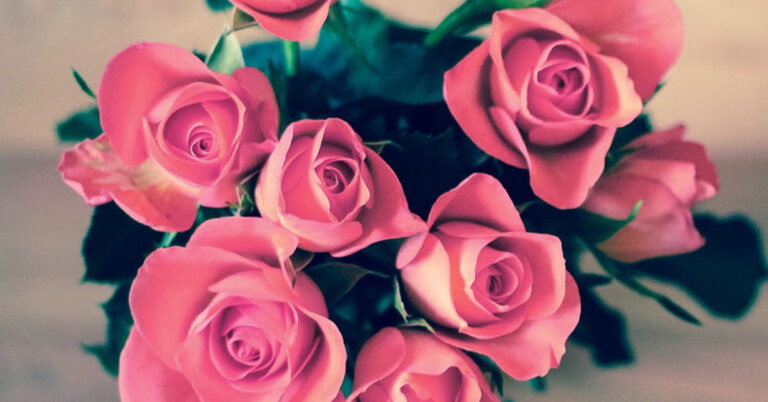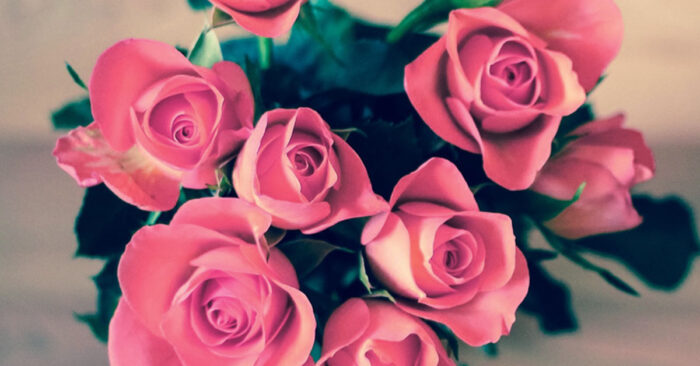 8. Play video games together
I'm not much of a video game gal, but every once in a while a game will hold my interest.
Before we had kids, the Husband and I spent many nights playing Guitar Hero and Rock Band. And since it's something that's special to my husband, it's a simple way to show that he matters.
9. Go outside
If the weather's nice where you are, go outside for a couple of hours and just talk.
Leave the phone inside and take the time to have a real conversation. Look at the stars, listen to the sounds around you, you could even put a tent up in the backyard and just camp out together for the evening.
Let the change of scenery add some excitement to your evening.
10. Reminisce
Go through old photos, of you as a couple, of your childhood, of your children…it doesn't matter what. Discuss the funny stories that may have been forgotten.
Want more? Here are a few other ideas that you will LOVE:
Now, It's Your Turn
Even if you can only get out of the house once every few months for date night, there are plenty of ways to enjoy spending time with one another.
How often do you go out on a date?
What would you do for an at-home date night?
---