These 11 adorable Valentine's Day Crafts for kids are fun for many age ranges, and are the perfect way to cheer up a cold winter weekend!
Don't forget to check out more Valentine's Day ideas here, too.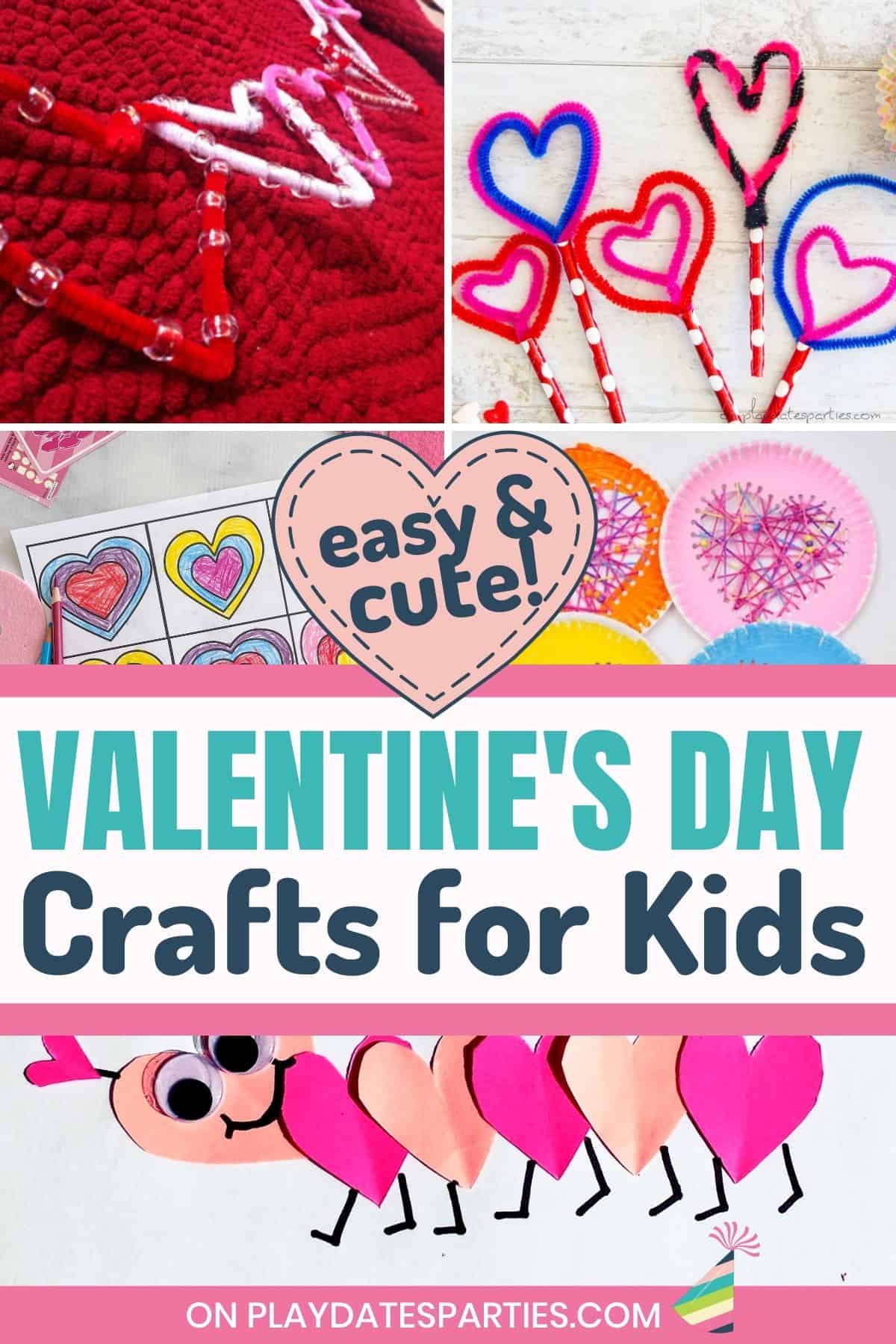 Both my two older girls attended some form of early learning program from the time they were infants. There, they would spend most of their day playing with other kids, reading stories, engaging in gross motor play, and most of all…crafting.
Based on the droves of paper that came home every day, it seemed as though the entire day was spent doing arts and crafts. No matter how irritating it might have been to receive all this paper each day, crafts are more than just fun activities for kids.
Just a few benefits of crafts for kids are:
help build fine motor skills and hand-eye coordination,
teach following directions,
encourage hand-motor coordination (both hands working together),
encourage cooperation and patience, and
are great bonding activities for kids and their parents.
But when my youngest was born, I was suddenly home alone with an infant (and then a toddler) all day long. Since I love crafting, we started doing activities together at a young age…even if it meant that most of the time crayons ended up in his mouth or play dough was smashed on the floor.
Those winter months cooped up inside were the hardest…but I cherish the memories of crafting with my baby, and with his older sisters making some fun Valentine's Day crafts together.
So I thought it would be fun to pull together a collection of easy craft ideas that anyone can do with their kids. Best of all, these crafts can be modified for pretty much all age ranges!
Before getting started, make sure you have plenty of the following:
Adorable Valentine's Day Crafts for Kids
Now It's Your Turn
Set aside a few minutes in the next day or two to make one of these cute Valentine's Day crafts for kids. Even if you end up creating paper crafts that you don't have a place to store, you' be creating memories with your kids and getting your home ready for Valentine's day too!
Do you find the time to do crafts with your kids?
What Valentine's Day crafts do you want to do this year?
---