These 3-minute paper doily flowers are incredibly easy and make a beautiful impact when put together as a single flower or as a table-length centerpiece.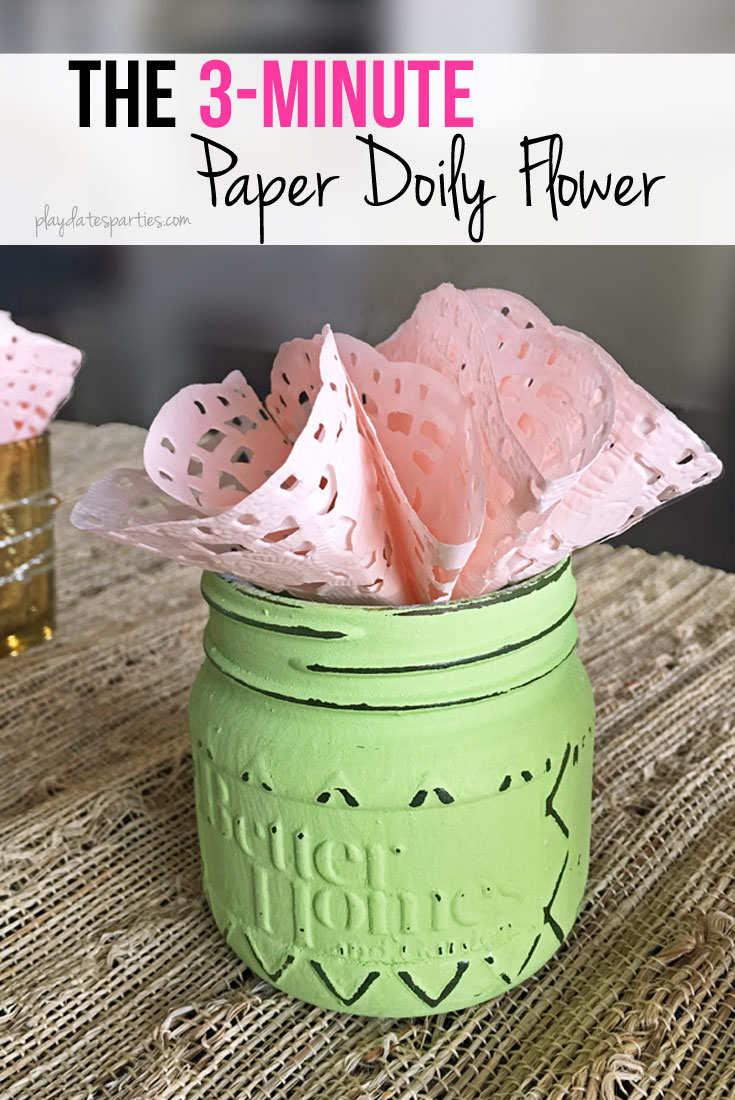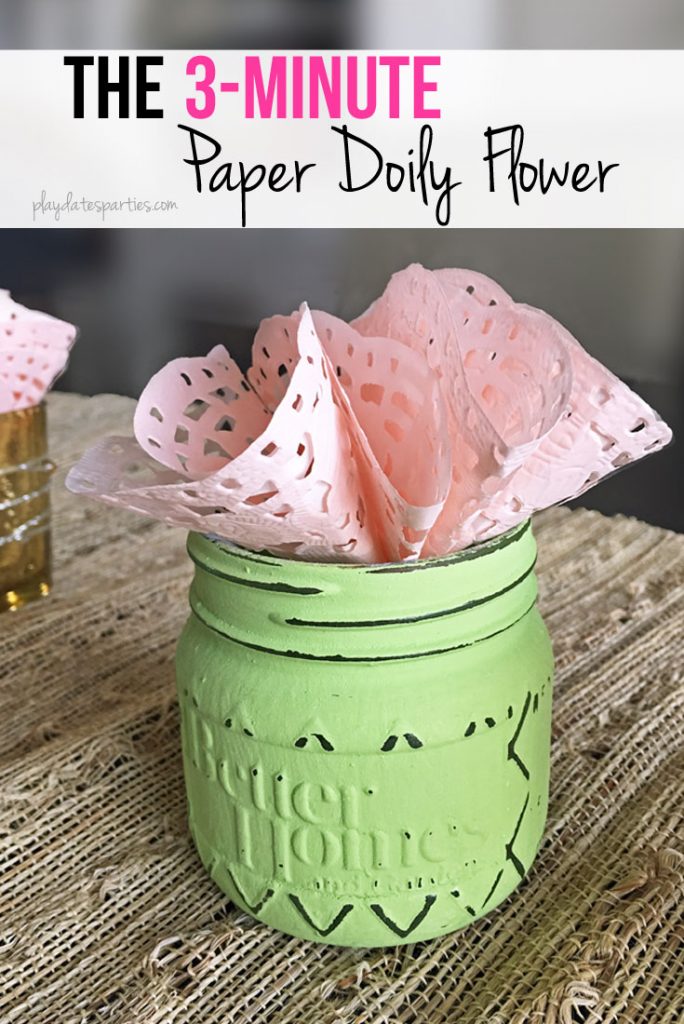 I always know it's a bad idea, but I always do it. I just can't resist browsing that tiny section overflowing with inexpensive and adorable goods.
You know you've done it too.
Seriously, who can resist the Target One Spot?
If you ever see me walking through there, please don't be alarmed if I'm muttering "I don't need this. I really don't need any of this. It's so cute, but really, I don't need it." And as much as I try not to get anything from the Target One Spot without an actual plan in place, every now and then I just can't resist.
This winter, it was pink paper doilies.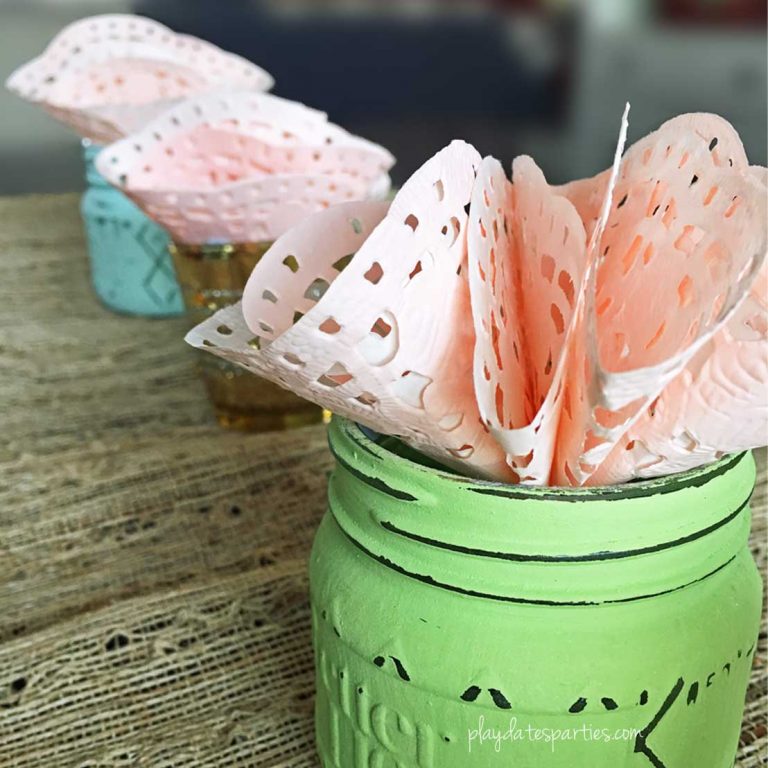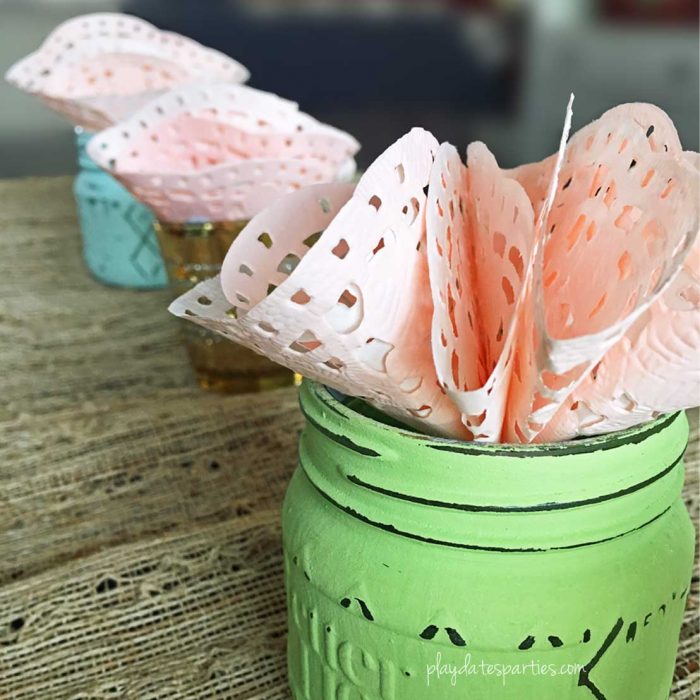 I had no idea what I was going to do with them, but at $1 for 24, I knew that I'd figure something out.
Lo and behold, when I was styling our display ledge with our Valentine's Day heart craft, the answer found me in the form of super simple and super adorable 3-minute paper doily flowers.
These flowers are so easy, in fact, that my 7-year-old helped make several for a low centerpiece on our dining table. Working together, the whole project took 10 minutes, and the result is adorable. Maybe it's not such a bad idea to browse the One Spot after all.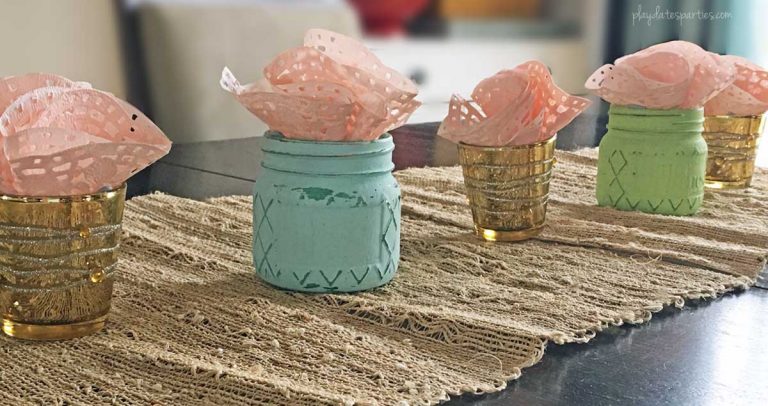 Want to make your own? I've got a short video on that for you, or you can scroll down below for the written directions if you like.
What was your last One Spot impulse purchase?
How to Make 3-Minute Paper Doily Flowers
Materials
3 small paper doilies (about 4 to 6 inches across)
Stapler
Blu-Tack or other reusable adhesive putty
Directions
Fold a paper doily in half. Don't worry about getting the scallops aligned perfectly.
Fold the doily in half again to make a triangle.
Pinch the doily at the pointed end to help hold it in place. Do not crease the doily all the way across.
Repeat steps 1 – 4 with the remaining doilies.
Stack the doilies together, making sure to alternate the open and closed sides.
Staple the doilies together at the pointed end.
Fluff the doily flowers by lightly crimping them along the sides.
Use two small pieces of adhesive putty to hold the flowers against the top of the jar. Fluff as necessary.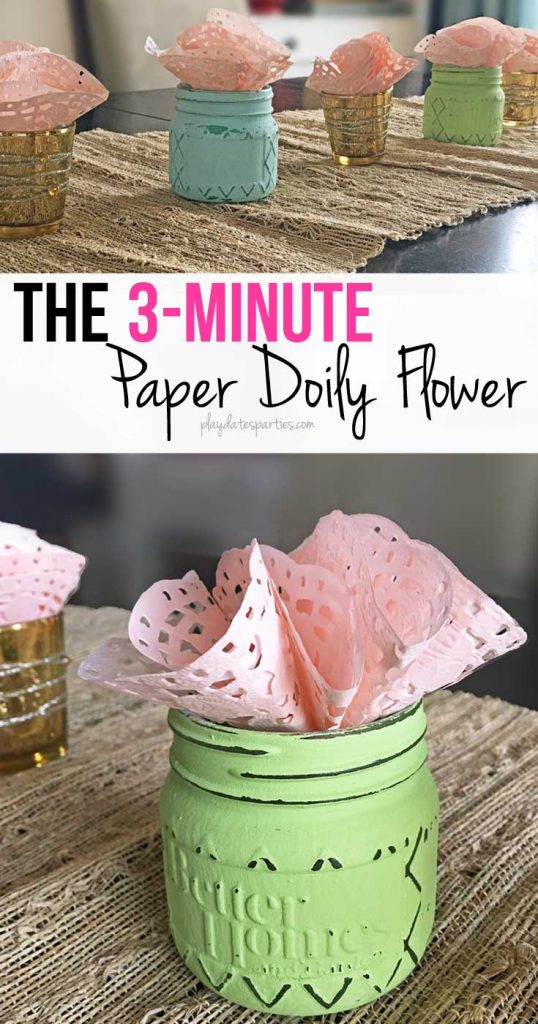 Subscribe via
Bloglovin, Facebook, and Twitter
to get more updates!