So, you're throwing a tea party. Whether it's for a baby shower, bridal shower, kids party, or just an afternoon get-together with friends, you want everything to be perfect. The food and drinks are important, of course. But what about tea party games and entertainment?
Thankfully there are plenty of easy ideas to choose from – and we're sharing them all here today. From classic favorites to new twists, these fun party games will have your guests laughing, chatting, and enjoying themselves from start to finish.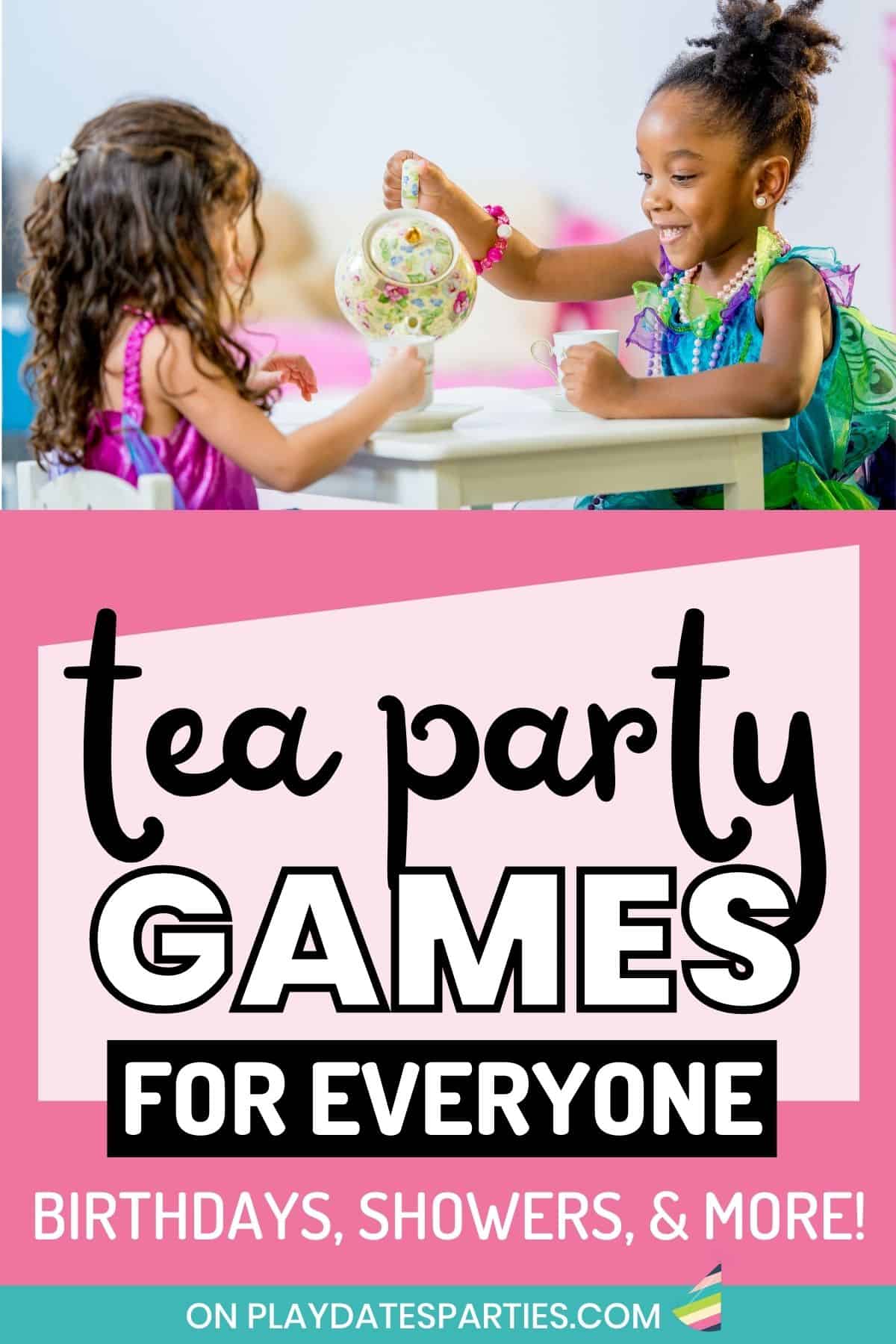 But why even bother with party games?
Not only do party games provide something for guests to do (besides eat and drink), they're an important part of a successful party.
Party games break the ice so guests who don't know each other well can get acquainted,
They add an element of competition and excitement,
Games give guests something to remember long after the event is over.
So whether you're planning a small gathering or a large party with lots of family and friends, you'll want to include a variety of icebreaker games, active games, and lighthearted fun.
Entertaining Tea Party Games for Everyone
We're sharing 15 exciting tea party games for every type of tea party. To make it easier for you, they're separated into three different groups:
Tea Party Games for Everyone
Tea Party Games for Kids
Baby Shower Tea Party Games, and
Tea Party Games for Bridal Showers
This way you can choose activities that both fit the party you're hosting and that you think your guests will enjoy most.
The best party games, are age-appropriate, fun, easy to understand, and take little preparation. This makes life so much easier while you prep for your party. It also keeps the party running smoothly, too.
I've shared with you 15 tea party games that you can easily prepare for your next party. Whether you're planning a sweet baby shower or a fun birthday bash, you're sure to have a party that everyone will remember for years to come.
And if planning your tea party still feels overwhelming or too much work, we've got you covered. Download our free printable party planner snapshot page to help you manage all your party details in one place.
Don't forget to check out these other Tea Party Resources to get your party planned in no time!
---