The Salty Rudolph cocktail is a fun holiday twist on the summery salty dog with classic flavors of cranberry and orange, and surprising twist at the end.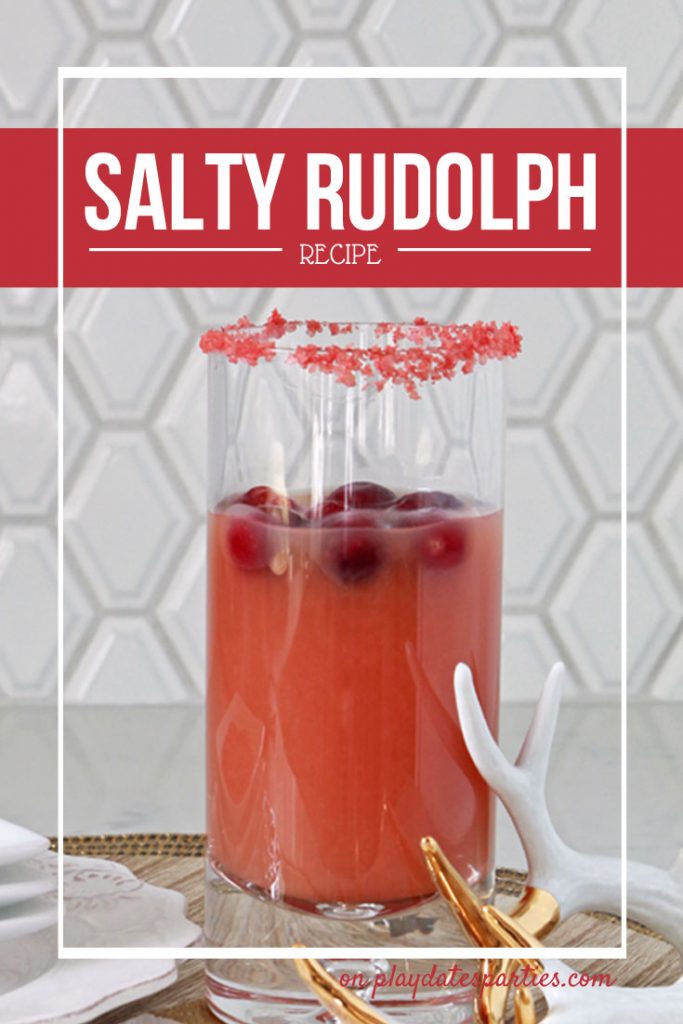 She gave me a quizzical look, tentatively took her drink, gave it a sniff, and then a small sip. Suddenly, I realized I was holding my breath, waiting for a response.
I was testing holiday cocktail recipes on my sister-in-law. We'd been discussing ideas for an hour or so, and she wasn't sold on my latest concept.
It's not like she can be blamed, there were some pretty terrible fails that made it into the mix.
You see, mixed drinks and I don't get along all that well. Perhaps I'm getting old. Or maybe it was one too many well-level drinks in my early twenties. No matter the reason, the reality is that I don't drink much liquor aside from the occasional margarita.
Inspiration Found
But, when I read about the Salty Dog, I was intrigued.
If you haven't heard of the Salty Dog before, it's a cocktail that combines grapefruit juice and vodka in a collins glass with a salted rim. So, it's sweet, sour, and salty all at once, not too unlike a margarita.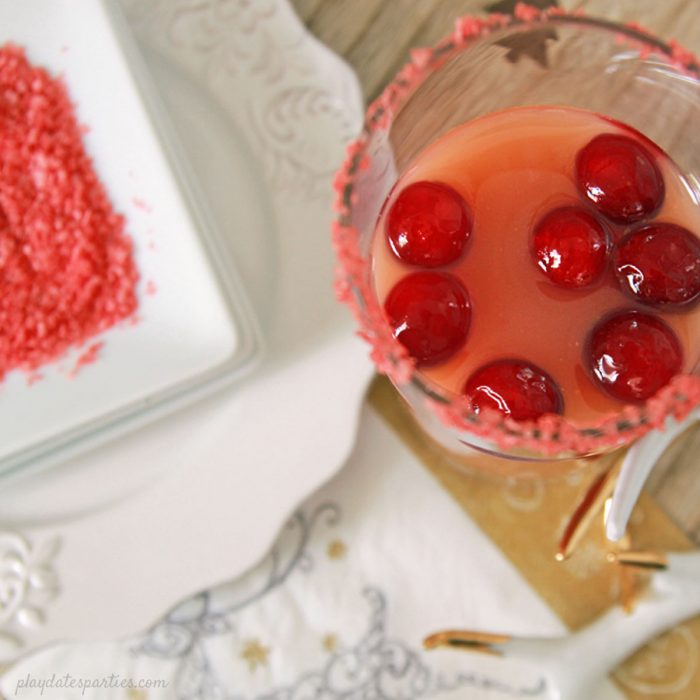 Adapting a Classic
But the Salty Dog is a summer cocktail, and the holidays were on my brain. How to adapt that recipe for the holidays?
I started with some rosemary-infused vodka, which gives the drink some earthy nones. To balance out the vodka, we needed something sweet, so cranberry juice was the obvious choice during the holiday season. But the cranberry juice wasn't quite right yet, so a little orange juice got added to the mix. That all got poured into a glass with a colorful salted rim and some frozen cranberries for good measure.
And then I passed it over.
Introducing...the Salty Rudolph! 🍸 A tasty #holiday #drink with a couple savory twists.
Click To Tweet
The Result
Do you see now why my sister-in-law hesitated?
After that little sniff and sip, she paused. Then, her face lit up. "Oh, that's good!" she exclaimed.
Finally, I was able to breathe a sigh of relief, and the Salty Rudolph Cocktail was born.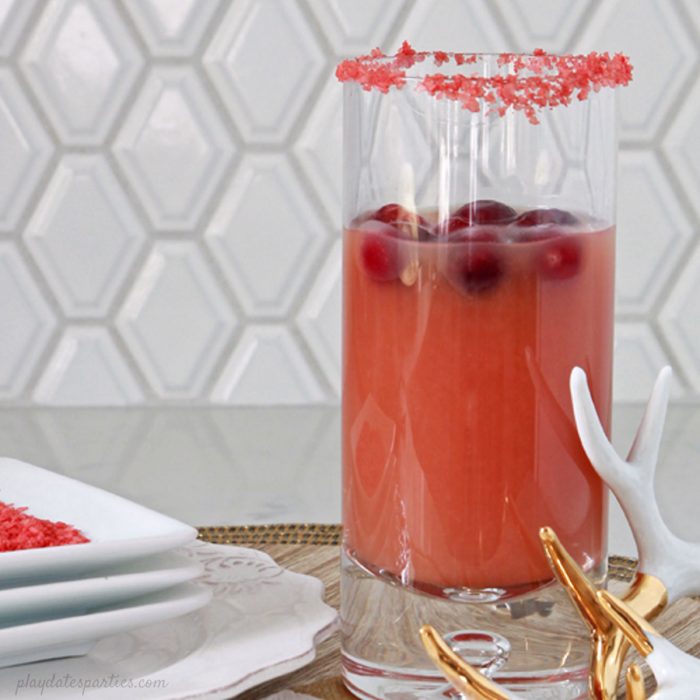 How to Make The Salty Rudolph Cocktail
Key Supplies You'll Need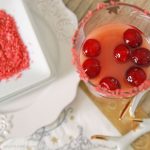 The Salty Rudolph Cocktail
The Salty Rudolph cocktail is a fun holiday twist on the summery salty dog with classic flavors of cranberry and orange, and surprising twist at the end.
Ingredients
For the salted rim:
Cranberry or orange juice

Red Colored margarita salt
For the Cocktail
3

ounces

cranberry juice

3

ounces

blood orange juice

ice

1

ounce

rosemary infused vodka

Frozen cranberries

for garnish
Instructions
To Rim Your Glass
Pour a small amount of cranberry or orange juice into a small plate. (Recommend using a tea saucer, it's not fancy, but it works well)

Sprinkle red colored margarita salt around the rim of a second plate.

Dip the lip of your glass into the juice, turning slightly. Immediately repeat in the margarita salt.
To Make the Cocktail
Combine equal parts cranberry and blood orange juice in a cocktail shaker with ice. Add rosemary infused vodka and shake well to combine.

Strain into prepared glass and garnish with frozen cranberries.
Now It's Your Turn
Grab some salt and juices, and make your own version of the Salty Rudolph this weekend!
How would you adapt a classic cocktail recipe for the holidays?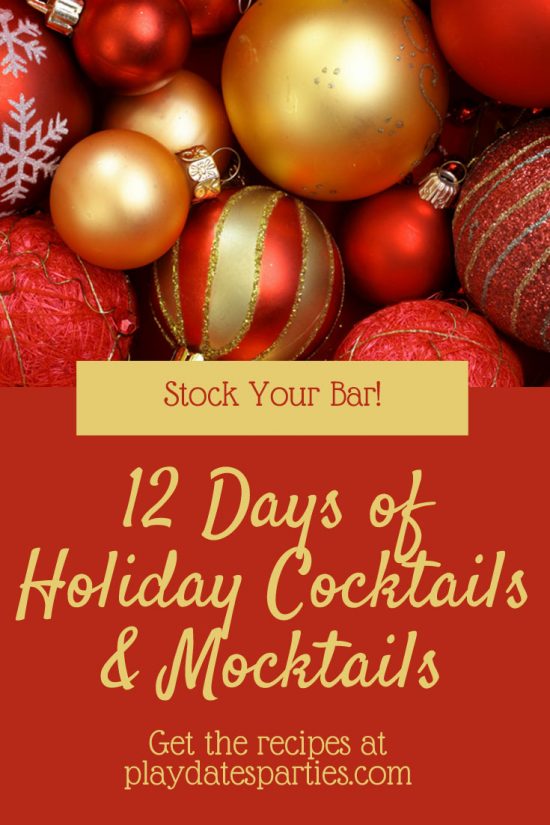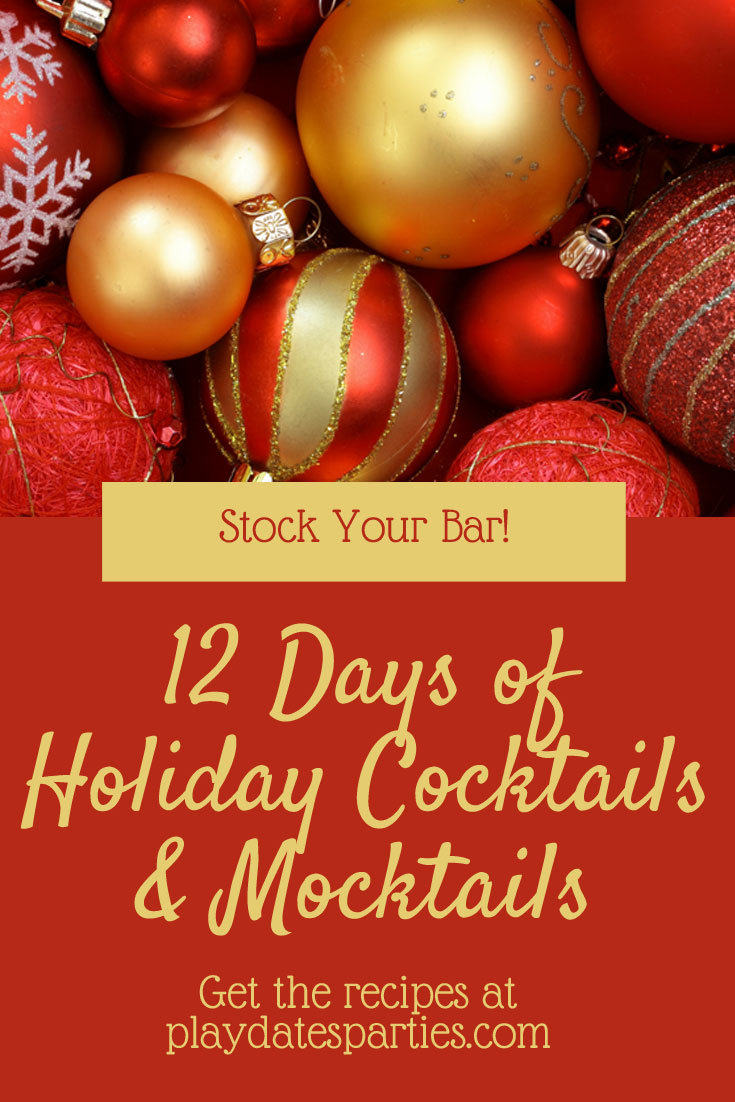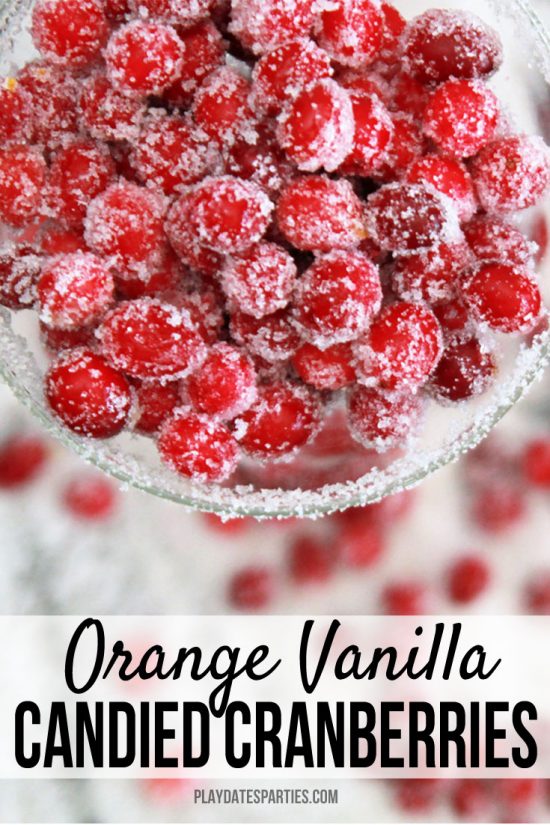 Don't forget to subscribe via
Bloglovin, Facebook, and Twitter,
to get more updates!
SaveSave
SaveSave
SaveSave
SaveSave
SaveSave
SaveSave