I should be ashamed of myself.  Really, there's no excuse for how long it's taken me to get these photos up.  L was baptized nearly two years ago.  Two years.  Better late than never, no?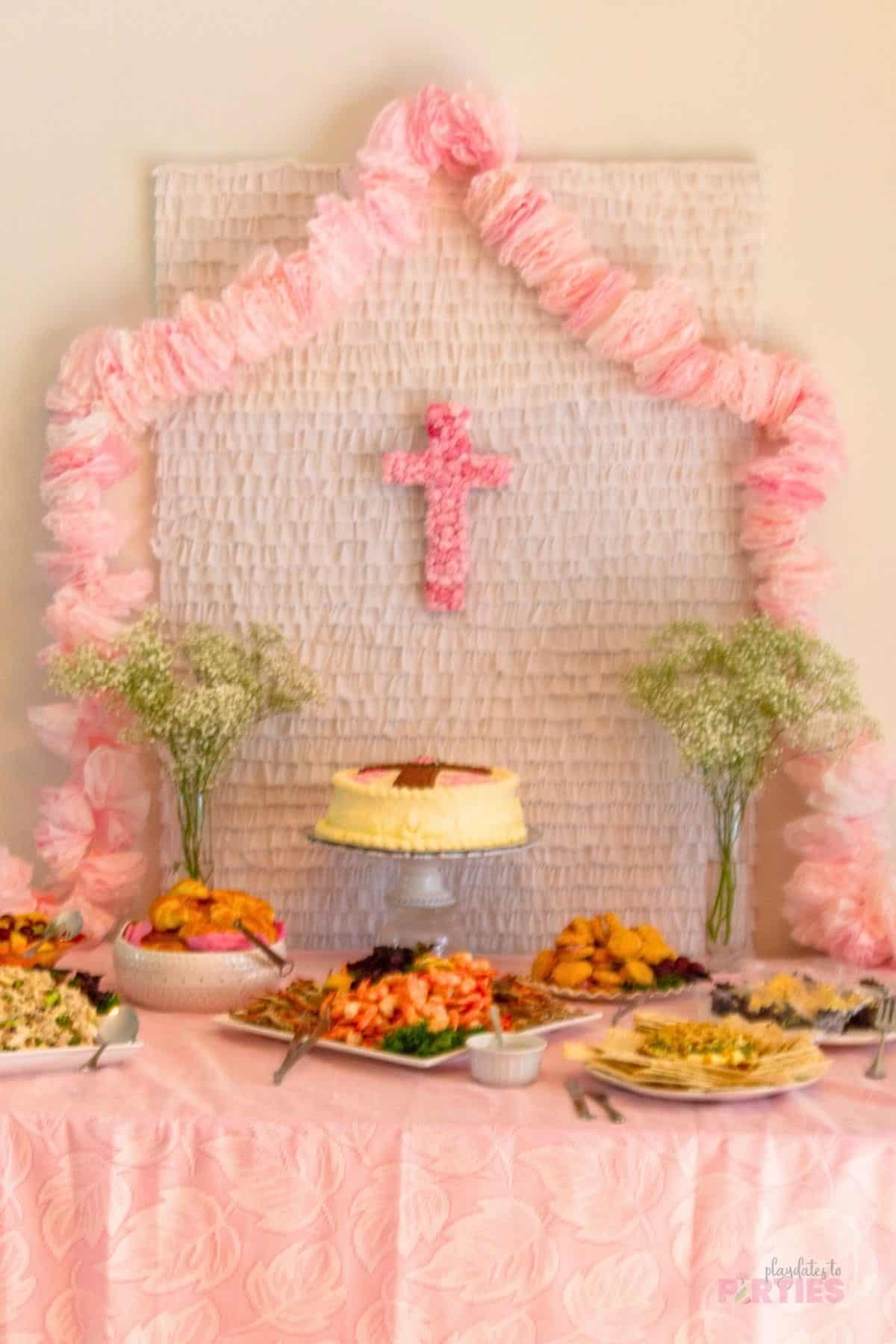 L was baptized the same day we celebrated T's third birthday.  I wouldn't typically recommend hosting two parties in one day, but it's hard enough to get all of our family together for just one event, so we had quite the whirlwind weekend!
Unfortunately I didn't get any pictures of the actual baptism.  More shame there.  I know that some of our family members took some pictures, but I haven't seen any of them.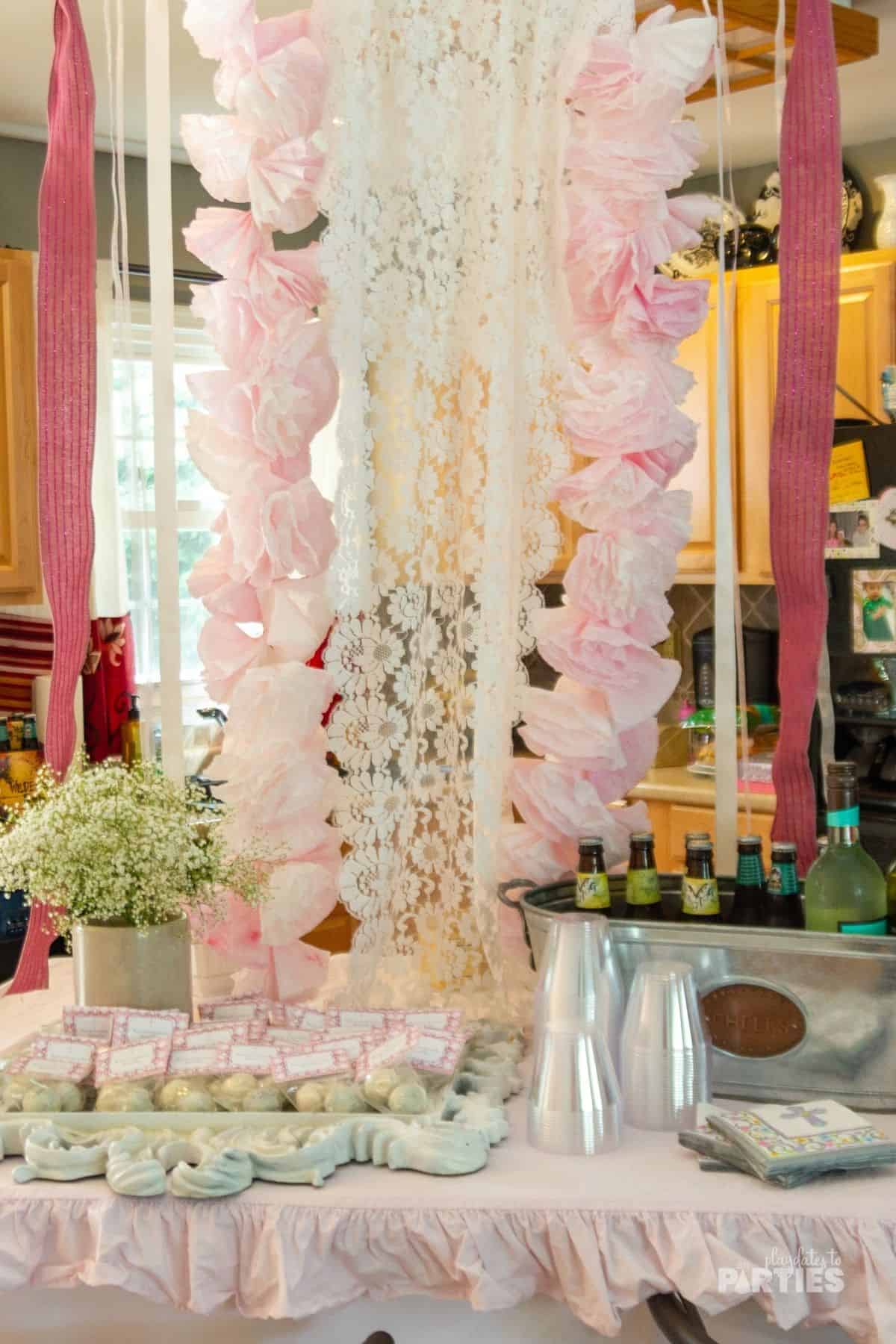 In any case, I was in a mood to make the reception as girly as possible, and looking back I'm pretty sure it doesn't get much girlier than all of those ruffles and pink.  The garlands and cross were all made with coffee filters that I dyed with food coloring.  I also made the backdrop by hot gluing crepe paper to a canvas and scrunching it up to create a ruffled effect.  (take a quick look and see how I adapted it for T's birthday party, too)
The food was kept extra simple with chicken salad, ham biscuits, fruit salad, homemade layer dip and fresh vegetables.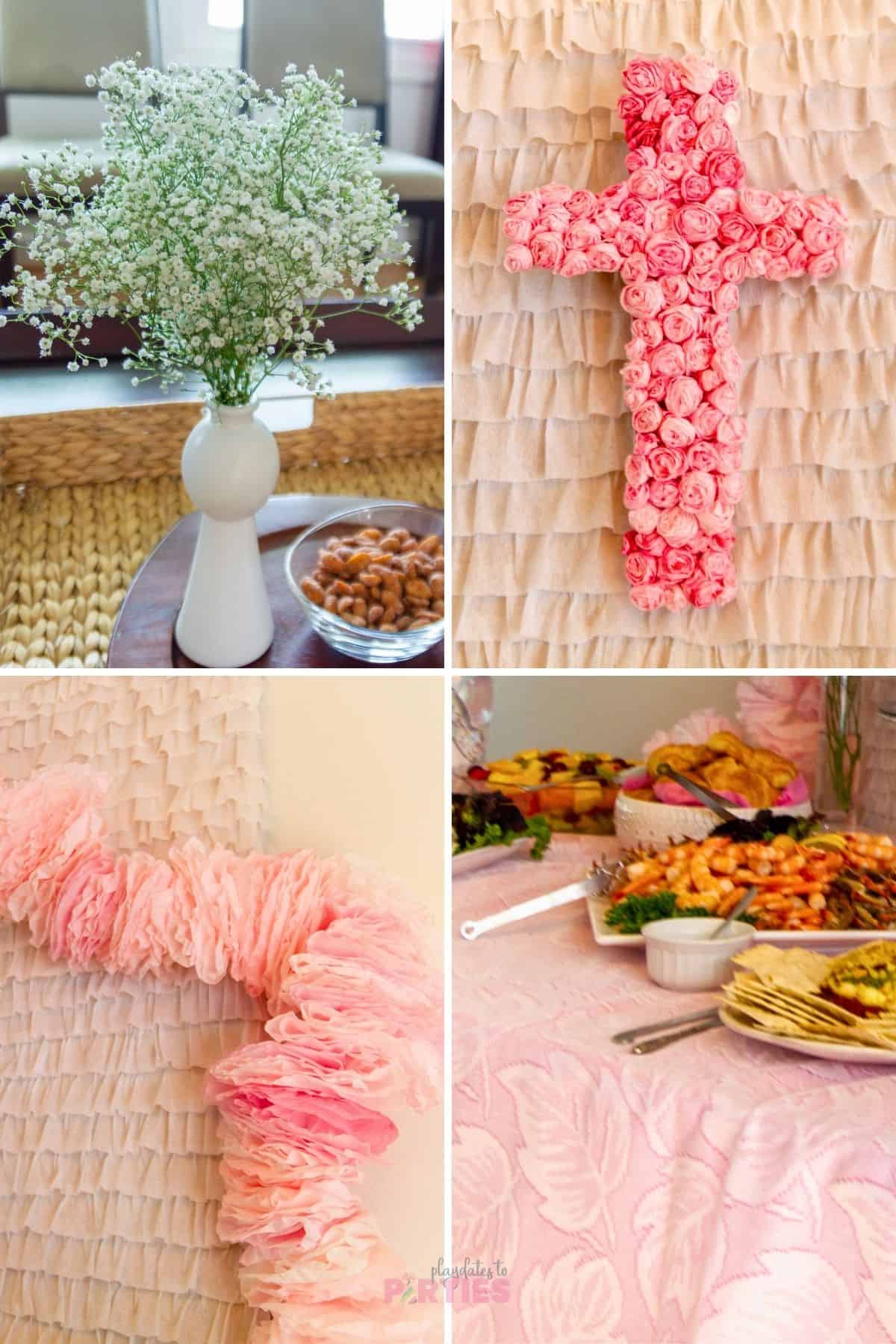 I used more coffee filters, some of the MIL's lace, lots of baby's breath, and one of T's bedsheets topped off the girliness on our kitchen island.  And if all those ruffles and baby girl pink wasn't sweet enough, our guests were all sent home with Oreo truffles dipped in white chocolate.
All in all, it was a fun way to celebrate our little one's baptism, and I was glad to have had an opportunity to celebrate my little girl while I was still on maternity leave.  It wasn't much longer after that that I returned to work…but I still have that little rosette cross in her room.


Like what you see?  Don't forget to subscribe via Bloglovin', Facebook, or Twitter!