In this guide to meal prep for beginners (or anyone, really), learn 5 steps to stop meal prep drudgery and start actually saving time all week long.
These proven tips have been helpful for our family for years, and stopped marathon meal prep sessions that left us feeling like we never got a weekend together as a family
Six hours.
That's how long it used to take me to meal prep for our family of 5. Seriously. I actually timed it!
Six full hours on my feet at the kitchen island chopping, wrapping, unpacking, and repacking.
That's 6 hours I would have rather spent crafting with my kids, spending time with my husband, or even just getting another project done around the house.
It was exhausting.
And it felt even worse knowing that I had to wake up at 4:30 the next morning to get to my full-time job (that I since left – yay!). No wonder it felt like there was no down time in my life.
Honestly, there's no point in doing meal prep if you hate every minute of it.
I needed to go back to basics and take another look at how I got my work done. Now I'm sharing my lessons on meal prep for beginners, so no one else needs to feel stressed and overwhelmed in the name of 'saving time' later.
Meal Prep for Beginners: 5 Steps to Making Meal Prep Easier
1. Get a good meal plan in place
A good meal plan is so much more than just a list of recipes you want to try. It will take into consideration both your schedule, and the progression of food during the week.
Knowing how your meals will progress helps you get smart about how you prep your food. Plus, it's a great way to save a little extra cash each week.
If you feel like your meal planning isn't working for your family, you should check out my 10 tips to make meal planning easier, and consider switching to monthly meal planning.
2. Create a Prep Plan
Planning your meals to use many of the same ingredients means you can prep most of your ingredients at once. That is the biggest time saver of all.
When you make your grocery list for the week, create a prep plan at the same time. Here's how:
Group together each ingredient, such as ground turkey or bell peppers.
Make a note of how much of each ingredient you need and what you need to do with each.
Rearrange your order of ingredients in order of first to last
Yes, it's that simple. But there's more…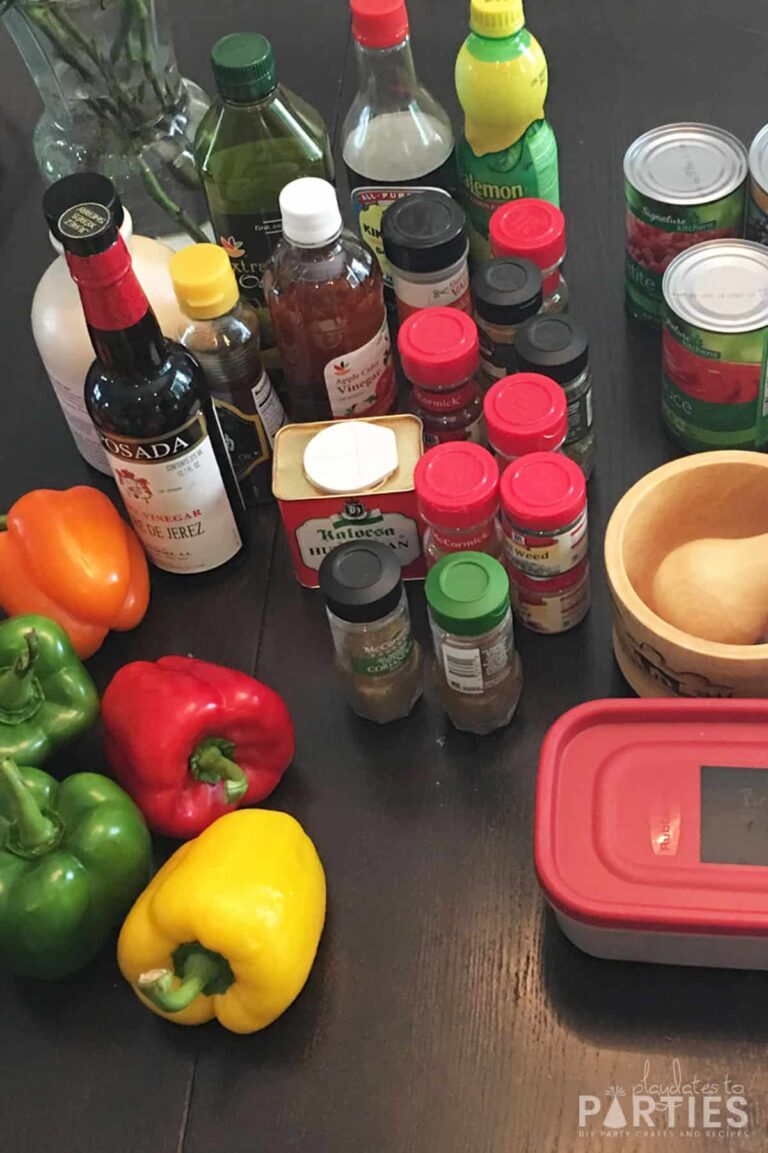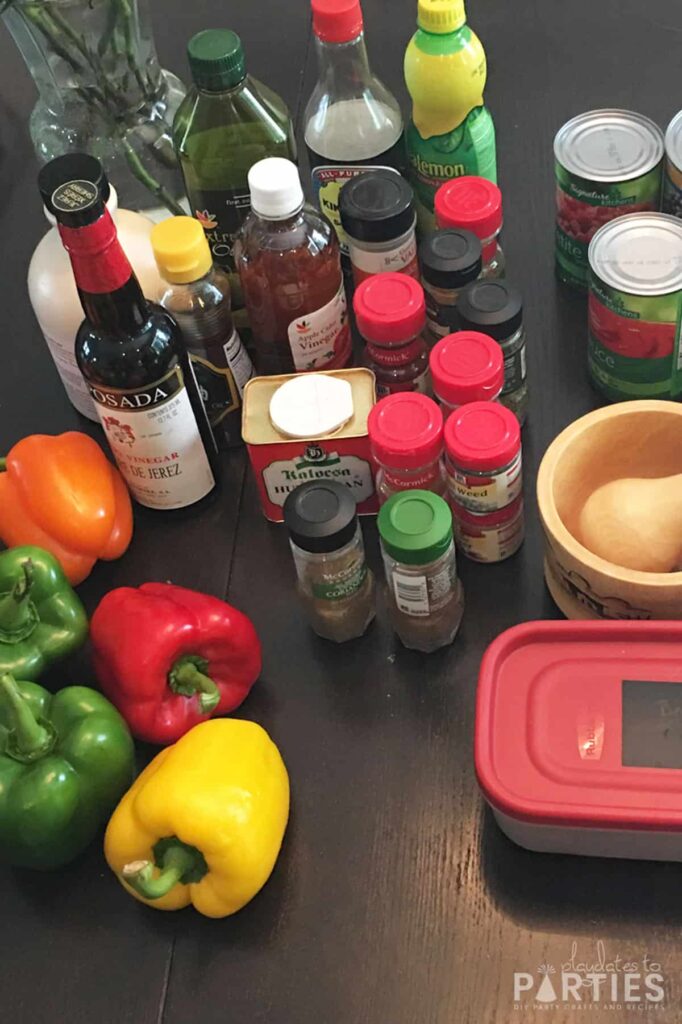 3. Split Up Your Meal Prep Sessions
I used to spend half my day grocery shopping and THEN spend those six hours at the kitchen island. See where I'm going here?
That's not living.
Switching to online grocery shopping was one of the best things I could do for our family (aside from using a monthly meal planning schedule). Now, all I do is add our groceries to the list and then wait for them to be delivered.
Bonus: not going to the store means fewer impulse purchases, which has saved our family thousands over the last year. Yes, thousands.
BUT I still don't do our meal prep all in one day.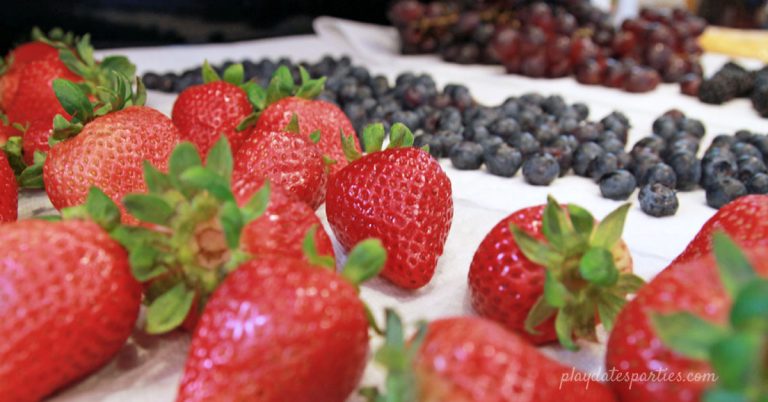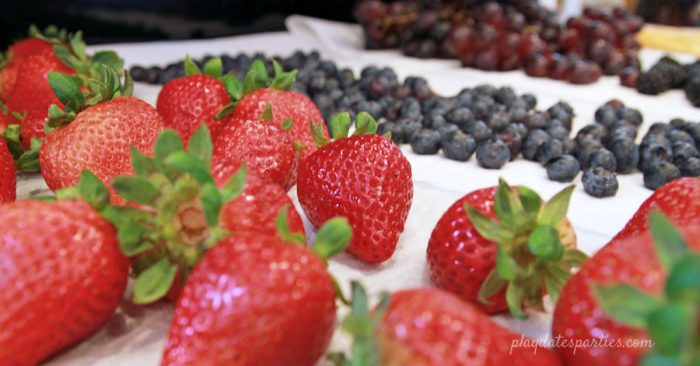 Instead, I try to batch meal prep into a few shorter sessions that make sense. For example:
Wash and dry produce while putting away all the other groceries.
Have a cutting board out already? Chop up a few extra vegetables to get a head start on the next meal.
If you're making sandwiches for Sunday lunch, make a couple more to pack for school lunches during the week.
So, instead of spending six hours focused on meal prep for the whole week in one sitting, I fit it in while making dinners and lunches over the weekend.
I firmly believe that this is an important way to make meal prep for beginners less overwhelming.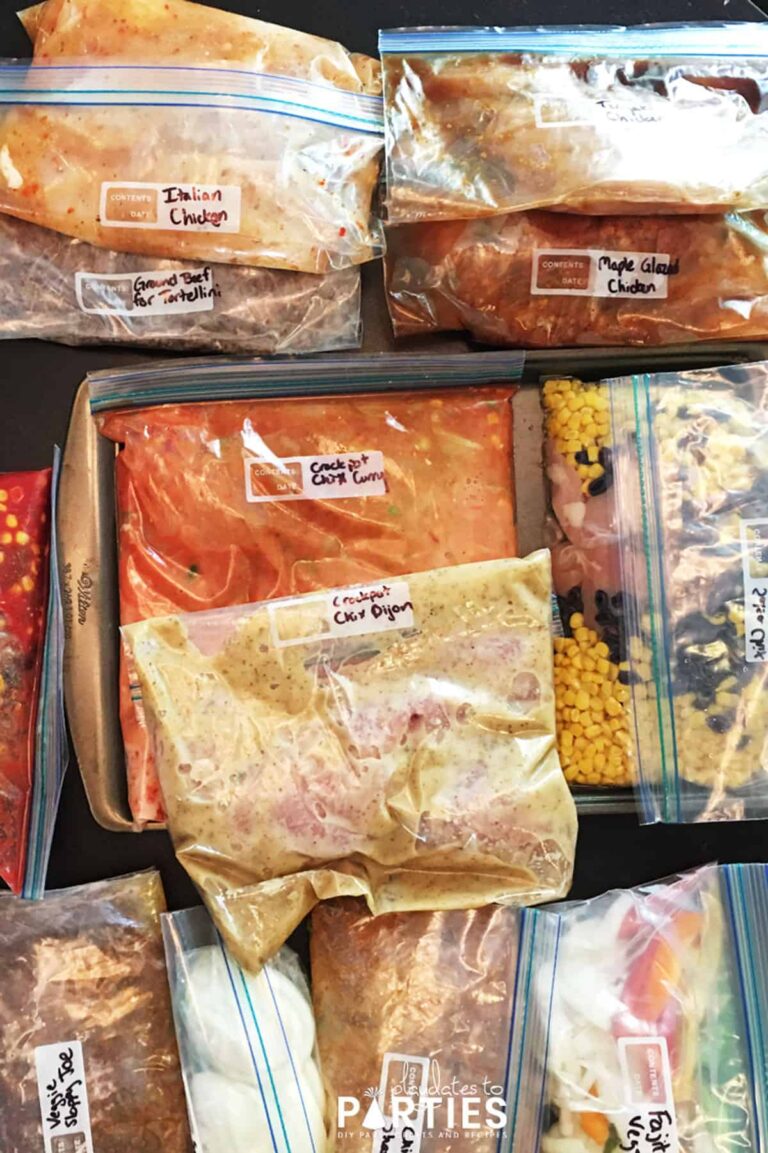 4. Make Sure You Store Your Food Properly
I remember one day working in the kitchen at my stepmother's catering office, and packing up various produce and herbs. The next thing I knew, I was being scolded for packing things improperly.
Even something as small as having too much or too little air in your container can affect the shelf life of your food. The Kitchn has a great article for storing fruits and vegetables, but here are a few other tips we've learned along the way:
Add a paper towel to any packaging with chopped vegetables to absorb extra moisture,
Wrap the stems of your herbs in a damp paper towel and store them standing up in a cup in the refrigerator.
You can wash your berries in a bath of vinegar and water to make them ready-to-eat, but make sure they are completely dry before storing
Store chopped onions double-packed to avoid smelling up surrounding ingredients.
Alternatively, store chopped onions in pre-measured amounts in the freezer.
Don't store mushrooms in plastic packaging. Instead, store mushrooms in paper bags.
Chopped melons will go bad faster if left to sit in their own juices. Try storing small quantities of chopped fruit in a steamer + storage container instead.
5. Make Meal Packs
Chefs call it mise en place, or "things in place."
Though usually those lucky ducks have a have a sous chef doing the chopping for them.
Whatever you want to call it, meal packs are the key to making weeknights go so much faster.
The basic premise is that you get all your ingredients chopped and measured ahead of time, so all you have to worry about is following the instructions.
It really makes weeknight cooking SO much easier. Plus, having already read the recipe once or twice to do your meal prep means you already have an idea of what you actually need to do to make each recipe. So there are no surprises when it comes time to cook.
I'll even go so far as measuring out oils and sauces and placing them in these little cups.
Bonus Tip: Get the Family Involved
If your kids are old enough…get them involved!
There's no better way to help kids eat a wider variety of food than actually letting them help cook. Obviously, you need to take into consideration each child's maturity and readiness, but generally speaking:
Toddlers love to help stir and measure ingredients
At age 5, most kids can start practicing with table knives, spreading butter and jam, and supervised lunch packing
Around age 7, some kids can start working on low-temperature stovetop cooking, slow cookers, chopping some produce, and measuring ingredients independently
By age 10, most kids are able to handle a small knife with light supervision, and following simple recipes independently.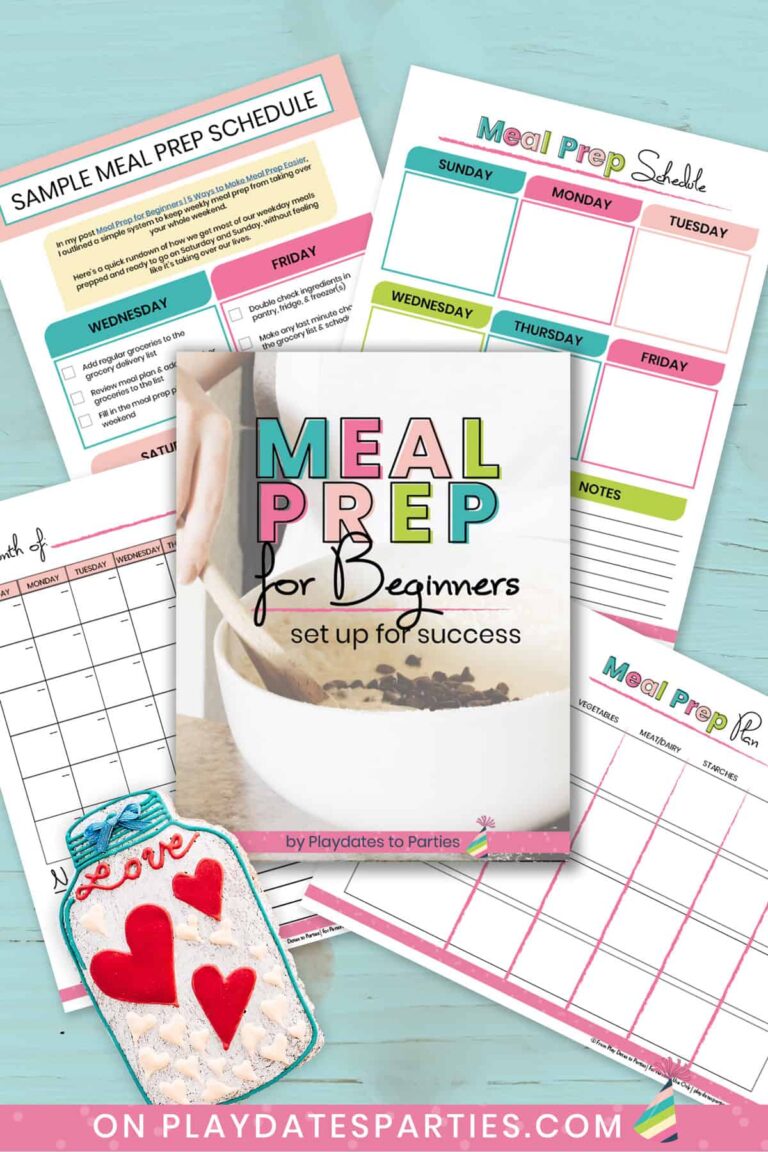 Free Printable Meal Prep Schedule
Okay, this all looks like SO much, doesn't it. But it really doesn't have to be all that difficult. I've created a printable meal prep schedule and plan, you can use to help make your meal prep sessions much easier.
What it includes:
Sample meal prep schedule
Editable weekly meal prep schedule
Editable meal prep plan
Editable monthly calendar
This Meal Prep Plan is available FREE for subscribers. All you need to do is add your name and email address to the form below and I'll send it right your way.
Don't want to subscribe? You can also grab a copy of this plan for a small price in my shop.
This printable set really is the best way to get started with meal prep for beginners (or to help get veteran meal planners even more organized!)
More Meal Planning Tips & Tricks
Now, It's Your Turn
Meal prep is an essential way to keep busy weeknights running as smooth as possible. But it's also important not to spend ALL your free time doing it either.
In this guide to meal prep for beginners, we learned the 5 steps to balancing the work of meal prep with hectic schedules:
Create a prep plan
Split up your meal prep sessions
Store your food properly
Make meal packs
These tips in conjunction with the printable meal prep schedule and meal prep plan will keep you so organized, you'll wonder why you ever spent so much time prepping your meals any other way.
Do You Have Any Tips on Meal Prep for Beginners?
How long does it take you to prep your meals for the week?
---