After meal planning for 5 years, I'm sharing my best 10 tips to make meal planning easy for you and your family. Give them a try, I bet you'll love it.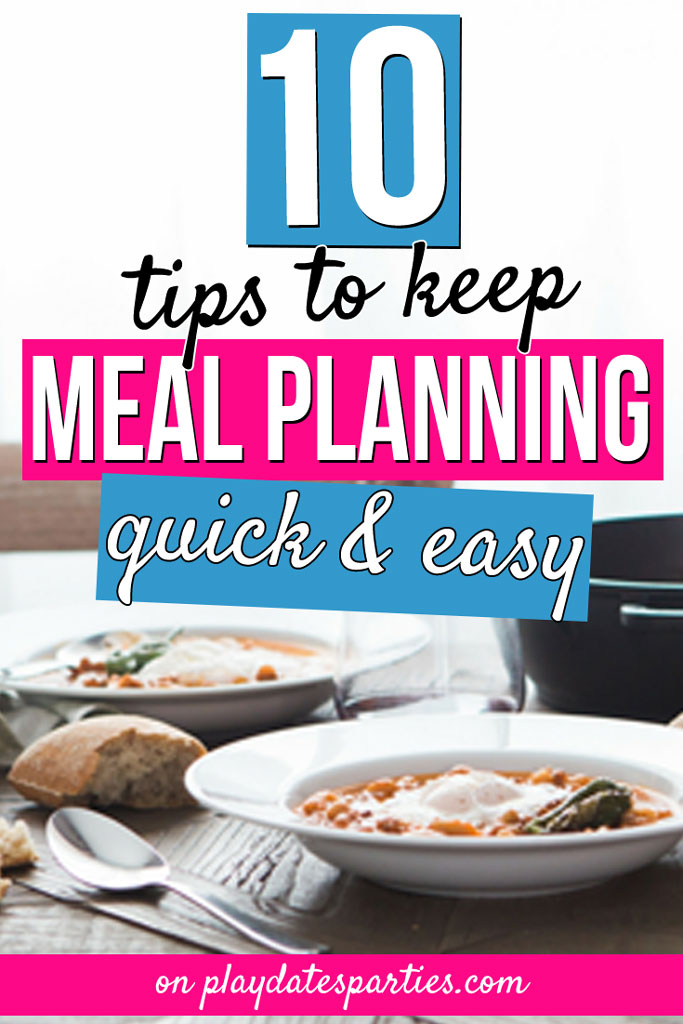 What if I told you that I can plan a whole months worth of meals in 30 minutes or less?
I may sound impossible, but it's absolutely true.
Still not convinced? Last October I actually timed how long it took to create our November meal plan and the total time, including distractions, came to just over 28 minutes.
By the way, I wasn't even at home when I did it.
But so many women still say that it's too difficult, and that there's no way to make monthly meal planning quick and easy. They say that it takes too long, or that they can't come up with enough ideas for a whole month.
I'm here to tell you that those arguments just aren't true.
We've used monthly meal planning for nearly 5 years, which means I've figured out a few major cheats that make monthly meal planning easy and fast. And best of all…it can work for your family too!
10 Tips to Make Meal Planning Easy
Are you ready to get started? Here are my 10 best tips to make meal planning easy for you and your family.
Find a Monthly Calendar that You Love
Systems like these are so personal. Many people like to keep their meal planner in a household planner, or to use a family planning app. I personally prefer using a spreadsheet so I can keep a copy of links to recipes I love.
Whatever you choose, make sure it's a system that works for you.
Have your family calendar next to you as you do meal planning.
Before you even start to look at recipes, make a note of nights when you know you're gong to be busy. For me that's noting extracurricular activities like dance and gymnastics, as well as nights when my husband already knows he's going to travel.
Check Your Fridge, Freezer, and Pantry
This is another step that's so important before you start actually planning out your meals. Make a few notes of the following:
Do you have ingredients in the refrigerator that are about to go bad?
Are there any pantry items that should be used up?
Is your stock of freezer meals getting pretty high? Maybe it's time to use some of them up, or to avoid recipes that will end up with a lot of extra bulk ingredients that will need to be frozen.
RELATED>>>>Here are some awesome ideas to transform your leftovers!
Establish a Meal Schedule.
Some families theme out every single night of the weekday. I'm a bit more relaxed. Either way, I recommend that you plan at least one or two nights per week that have a recurring theme
Include a weekly leftovers night.
Leftovers night deserves it's own category, separate from dinner night themes. Pick one night each week and then stick with it. For us, it's Thursdays. Those are busy nights for us already, and by that time of the week, I'm just ready to relax. That makes it the perfect night for us.
Pull out all of Your Favorite Recipe Resources at Once.
Now it's time for the good part! Pull out your favorite go-to recipe resources and have them all ready at once.
I have two or three cookbooks that I love to use over and over again. At the same time, I also have a few different Pinterest boards that I use for meal planning. I even have a board dedicated entirely to easy dinner recipes for busy families!
Make a note of any recipe that sounds interesting to you…but don't put them on the calendar just yet!
Plan for easy meals on your busiest nights.
Now, look at the recipes you've picked. Which are the easiest? If you've found a crock pot recipe or sheet pan recipe that you want to try…those are awesome for nights you'll be playing after-school chauffeur.
And planning those meals first, makes sure you don't put them on a night when you've got a few extra minutes to spare.
RELATED>>>>Sheet Pan Recipes You Just Have to Try
Plan a family favorite at least once a week.
The Husband and I are trying to expose our children to a variety of cuisines, which means some dinners end up being a bit of a battle. We try to balance it out by making sure that once or twice a week we're offering something that everyone loves.
This way they know that dinner isn't always 'weird.' (Plus, it makes leftovers night a lot easier too!)
Build in some flexibility.
Most of our weeks include at least one meal that can be 'thrown out' of the plan. This way the Husband can cook if he wants to, or we have the option to go out for dinner.
If I've learned anything, it's that sticking to a rigid meal plan is just too frustrating in the long run.
Keep a record of the meals you made each month in the past.
Now, this is my number one tip of all.
I'm a big fan of keeping a recipe bank. But not just a simple list of recipes we like. I keep track of when we made it too.
It may seem silly, but have you ever noticed that you wanted hearty warm meals in the winter, and lighter meals in the summer? Keeping our recipe bank sorted by month means that I can easily scan for favorite recipes that match our seasonal tastes.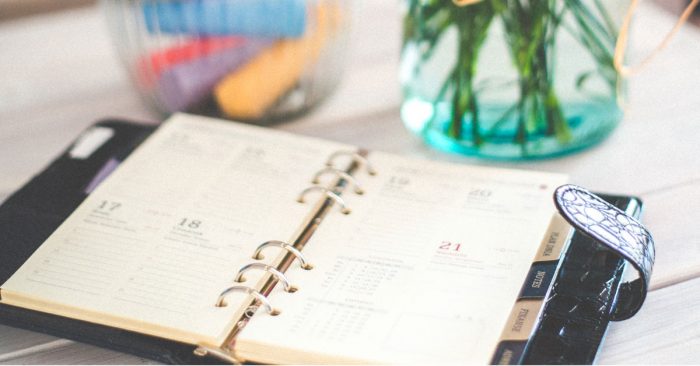 How Long Does it Really Take to Plan a Month of Meals?
Now, obviously, when you're first starting out, it will take longer to find your groove. And 30 minutes isn't always my norm.
On average, I schedule about 45 minutes per month to create a solid meal plan. And if it takes less than that, then it's time to go make a quick little craft.
Don't expect to get your first few meal plans done in 30 minutes. Give yourself a solid hour and a half for the first couple months.
Yes, it sounds like a lot. But the reality is that all those minutes your spending each and every day figuring out what to do for dinner are adding up to a whole lot more than even 90 minutes.
Now it's Your Turn
This is the perfect time to get started. Set some time aside in the next week to plan your next month's worth of meal. Take back all that wasted time so you can have more time to do the things you really love.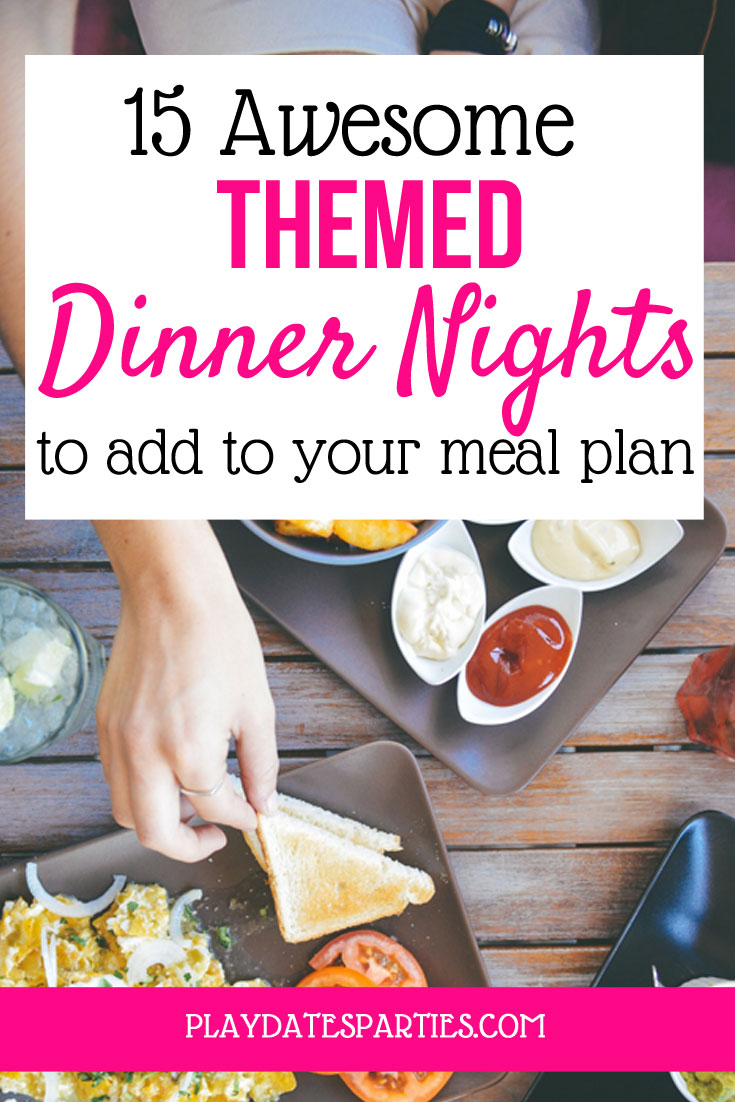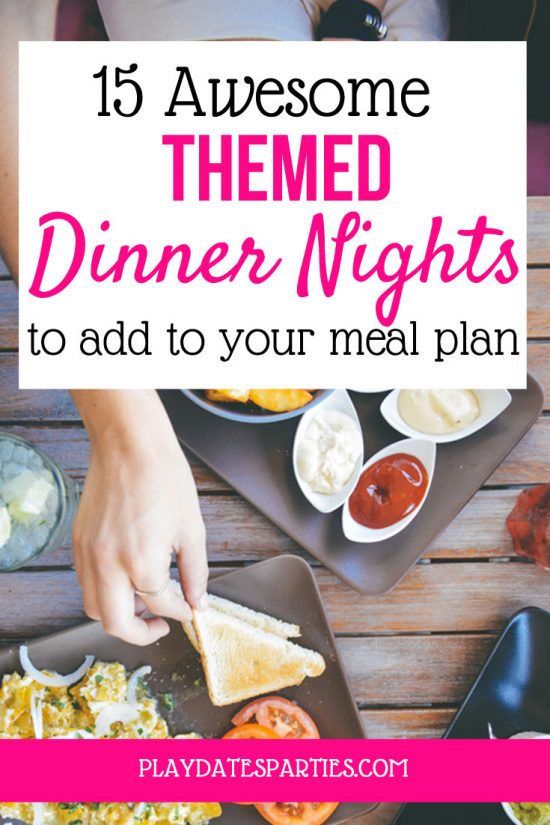 Don't forget to subscribe via
Bloglovin, Facebook, and Twitter,
to get more updates!
SaveSave
SaveSave