Fewer dishes equals less time cleaning and more family time! Make one of these 15 delicious sheet pan recipes on the busiest weeknights. You won't regret it.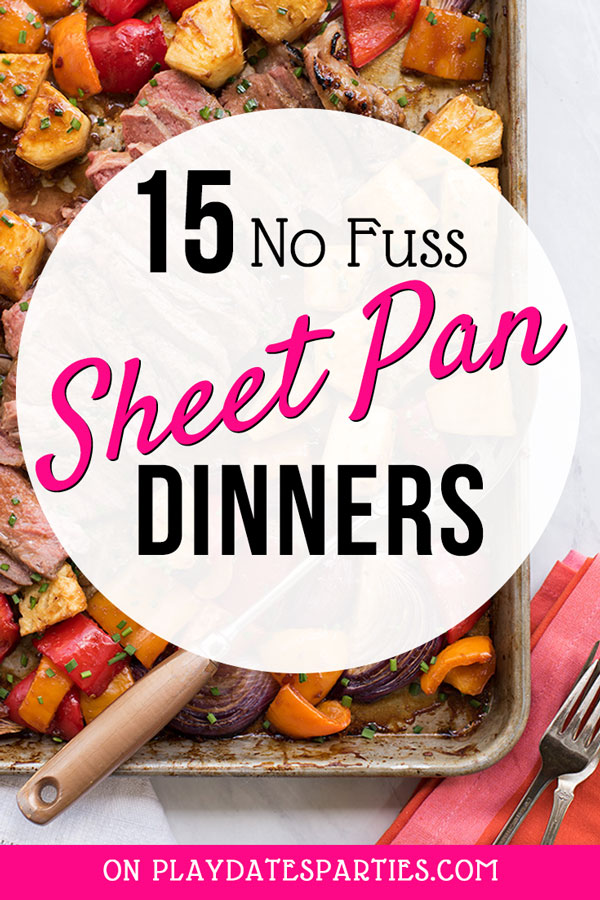 It happens every time.
The husband goes away for work for more than a day or so, and all our best laid plans go off the rails.
And the worst of it…is our dinner plans.
When you're cooking just for yourself and three kids, it's hard to get motivated to try new and interesting recipes.
Without anyone else around to appreciate such cooking, I can get really lazy with our dinners.
It's not just about the time it takes to make dinner…it's the cleanup too.
Which is why sheet pan recipes have become a staple in our home over the last couple of years.
And not just for the nights that I'm solo parenting. When you take the time to meal prep over the weekend, sheet pan dinners are perfect for busy school nights….especially if you forgot to prep something else like a crock pot meal.
So whether you're new to the sheet pan craze, or are looking for a few new sheet pan recipes to add to your meal plan, you're going to love these recipes.
Tips for Getting the Most Out of Your Sheet Pan Recipes
The Best Sheet Pans for Roasting Dinner
Let's be honest, not all sheet pans are created equal. I've been guilty of purchasing the super-cheap pans for one or two bucks at the Dollar Store or Target, and can honestly say they're useless for real cooking.
The problem with those ultra-cheap pans is that they're too thin. They don't hold heat properly and they warp very easily. Warping isn't a huge issue with things like cookies. But when you're baking
You could use a glass pan like the one that comes in this set (which I love), but then you won't get the same level of caramelization on vegetables. And caramelization equals flavor.
Your best option is going to be a good quality half-sheet pan. Make sure it is full-sized at 10 inches by 15 inches. A pan that is too small will make the food crowded and it won't cook evenly.
How to Clean Your Sheet Pan when Dinner is Done
I usually recommend lining pans with parchment paper before cooking to make clean up easy. But, to be honest, parchment isn't going to work when you have food that lets out a lot of juices, like meats, and high water content vegetables.
Instead, we keep a variety of cleaning tools in our sink at all time. Of course, we start with the standard scrub brush to loosen up most of the gunk.
But when the food is really have stuck to the pan, we pull our our plastic pan scrapers. These things have saved our pans from so much burnt on gunk. Totally worth the few dollars they cost.
Very rarely we still have a little bit more burnt food stuck to the pan. Honestly, I don't sweat those stains too much. But, if you're really desperate to make that pan shine, you can always use a paste of baking soda with a little bit of water. Seriously, almost nothing can resist that stuff.
Now on to the tasty part!
15 Delicious No-Fuss No-Muss Sheet Pan Recipes
Sheet Pan Recipes with Chicken
Sheet Pan Chicken Teriyaki with Veggies and Pineapple by Carmyy
Sheet Pan Sweet and Sour Chicken by Skinny Fitalicious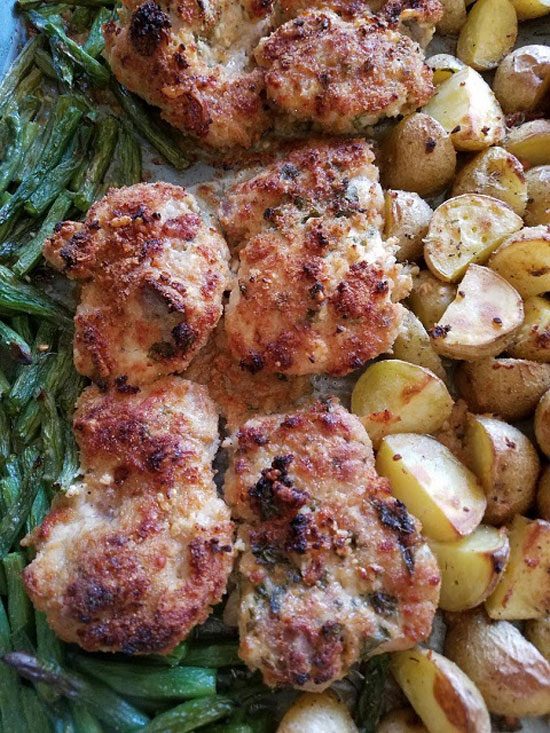 Sheet Pan Lemon Parmesan Chicken with Roasted Potatoes and String Beans by Moore or Less Cooking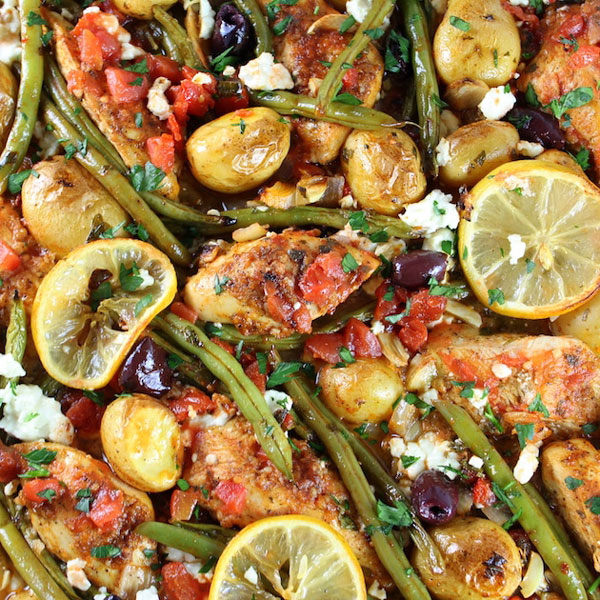 Greek Chicken Sheet Pan Dinner with Green Beans and Feta by Taste and See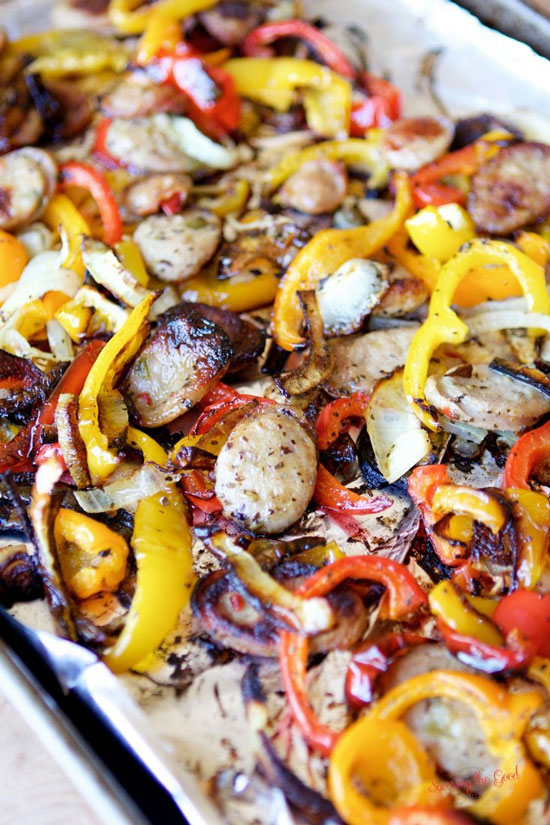 Sheet Pan Chicken with Sausage and Peppers by Savoring the Good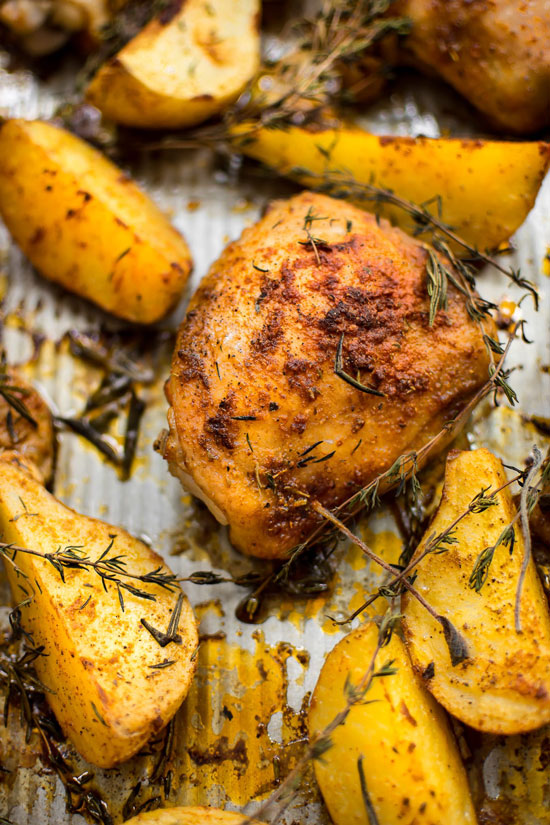 Sheet Pan Chicken and Potatoes by Salt and Lavender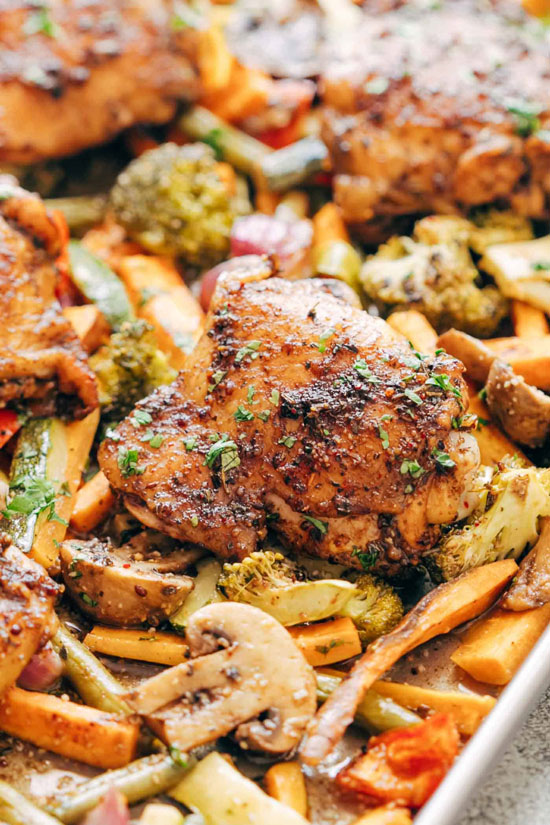 Sheet Pan Honey Balsamic Chicken by My Food Story
Sheet Pan Recipes with Beef and Pork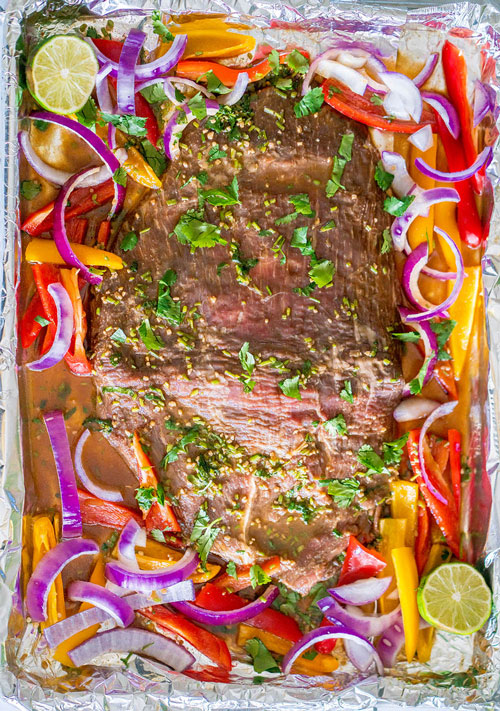 Sheet Pan Steak Fajitas by Meraki Mother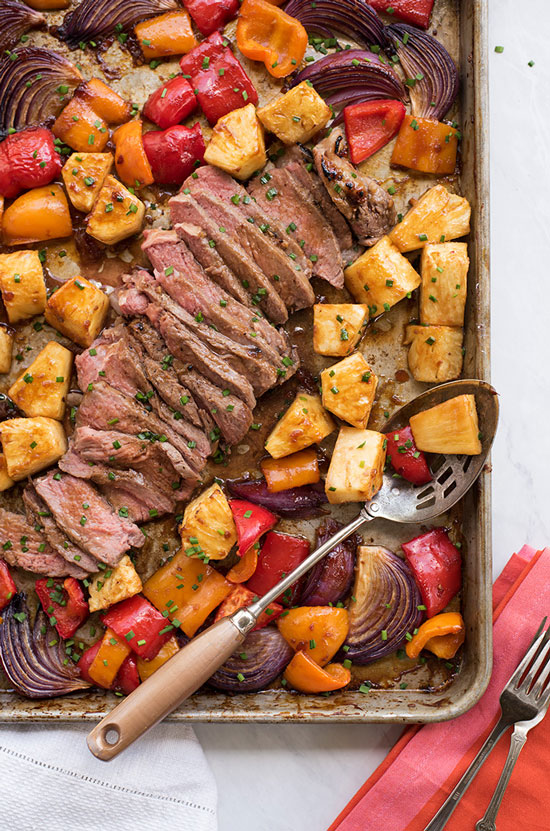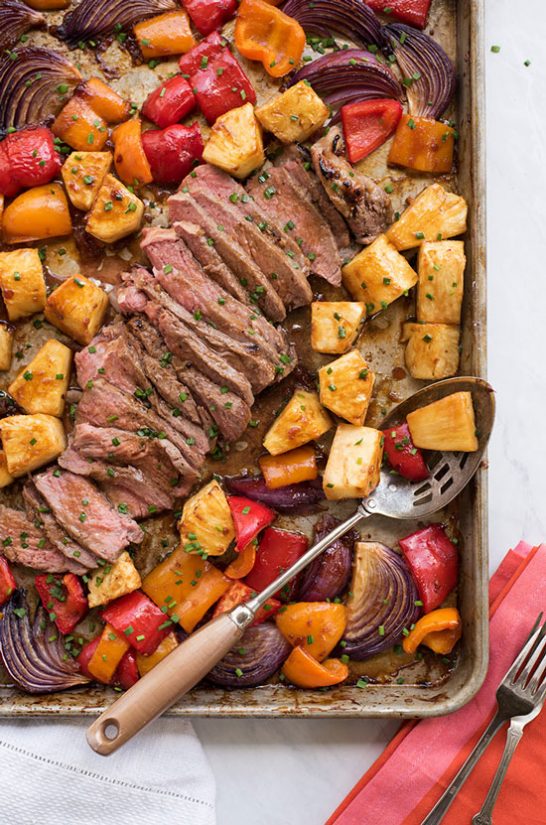 Hawiian Steak Sheet Pan Dinner by Vintage Kitty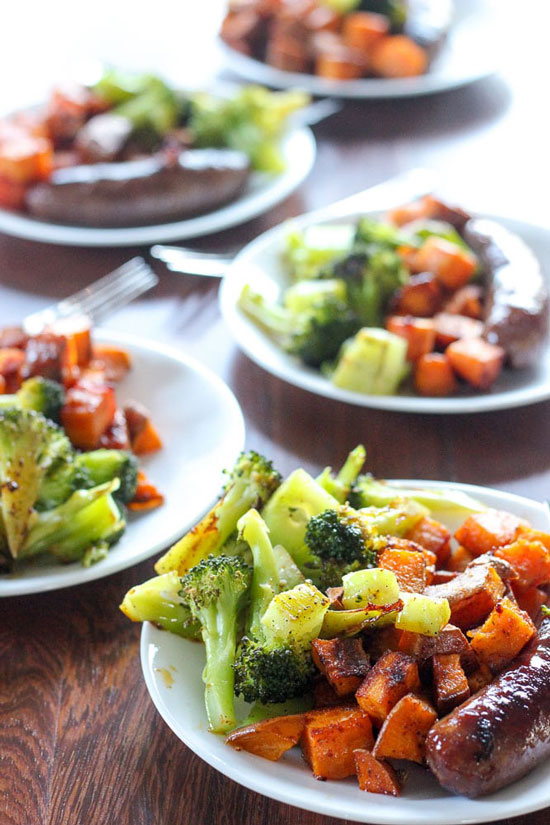 Sausage and Cajun Sweet Potatoes by Delicious on a Dime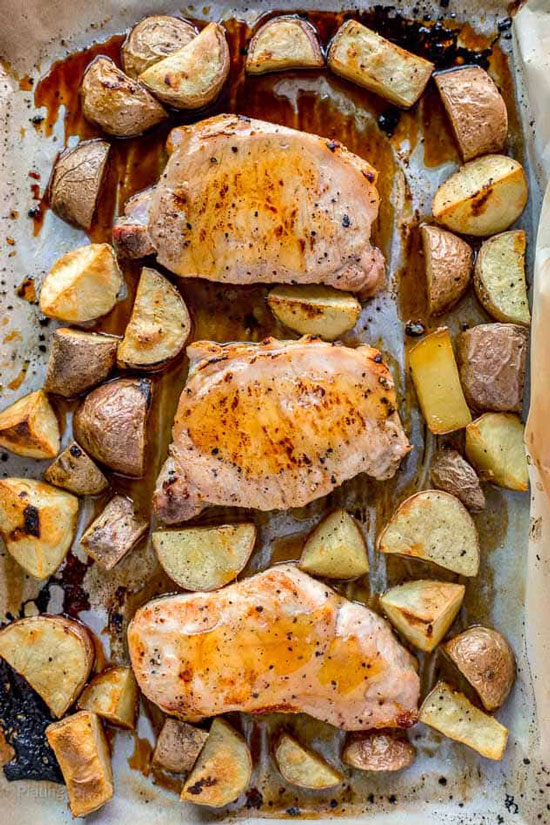 Sheet Pan Honey Mustard Pork Chops with Potatoes by Plating Pixels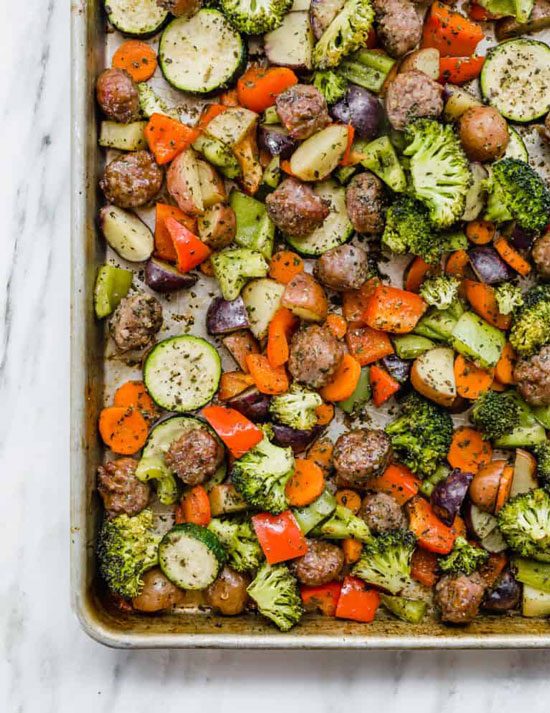 Sheet Pan Italian Sausage Vegetable Bake by Salt and Baker
Sheet Pan Recipes with Fish and Shrimp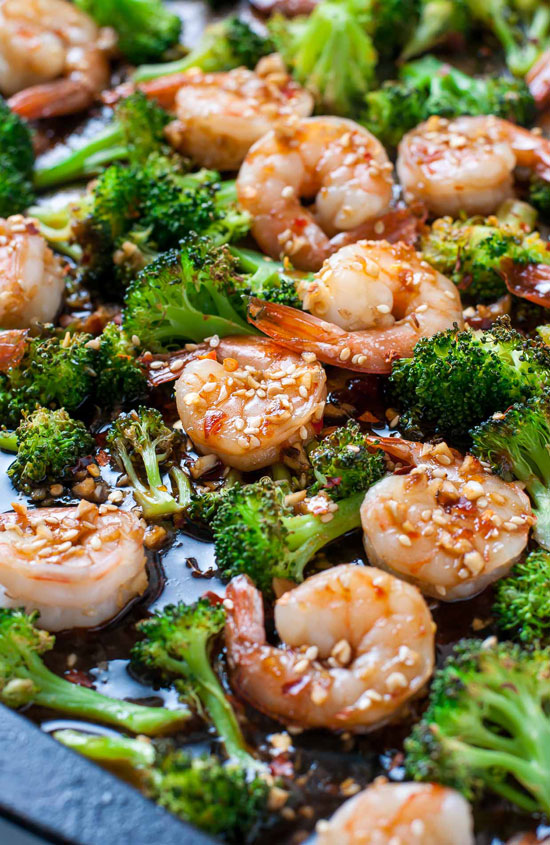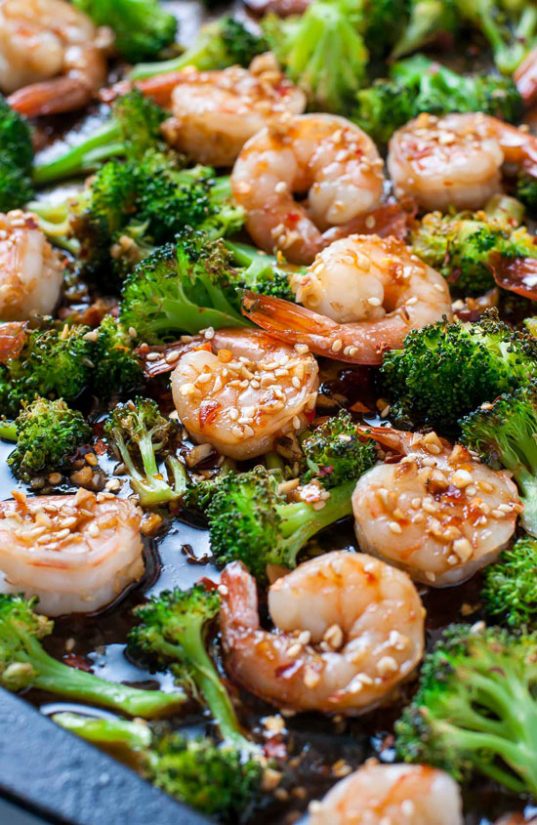 Sheet Pan Honey Garlic Shrimp and Broccoli by Peas and Crayons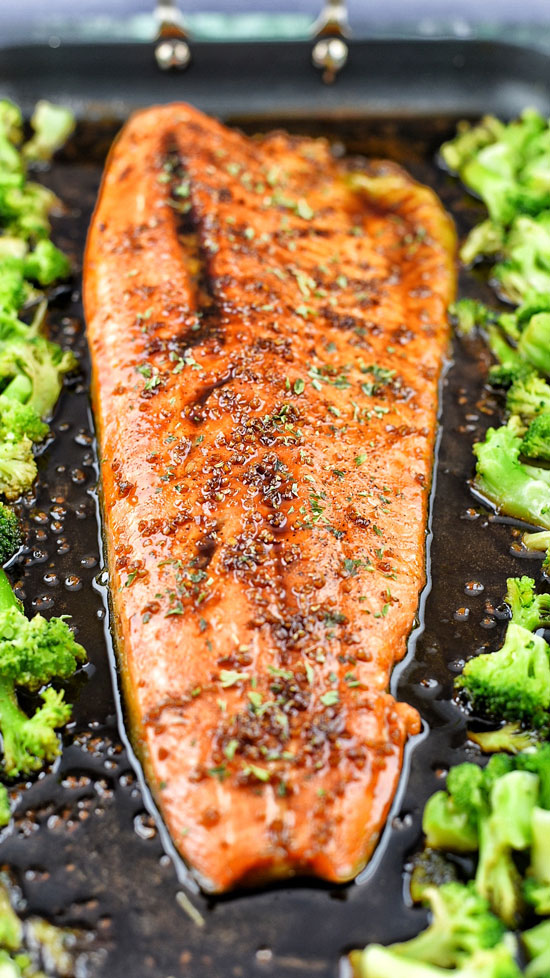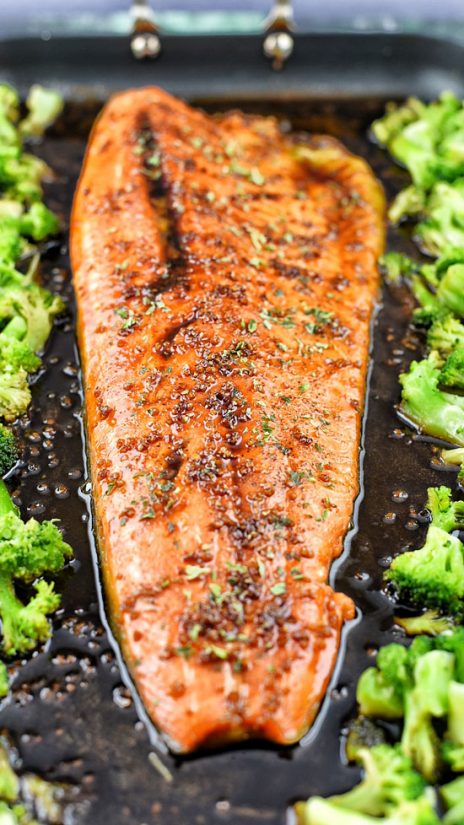 Honey Balsamic Trout by Dude That Cookz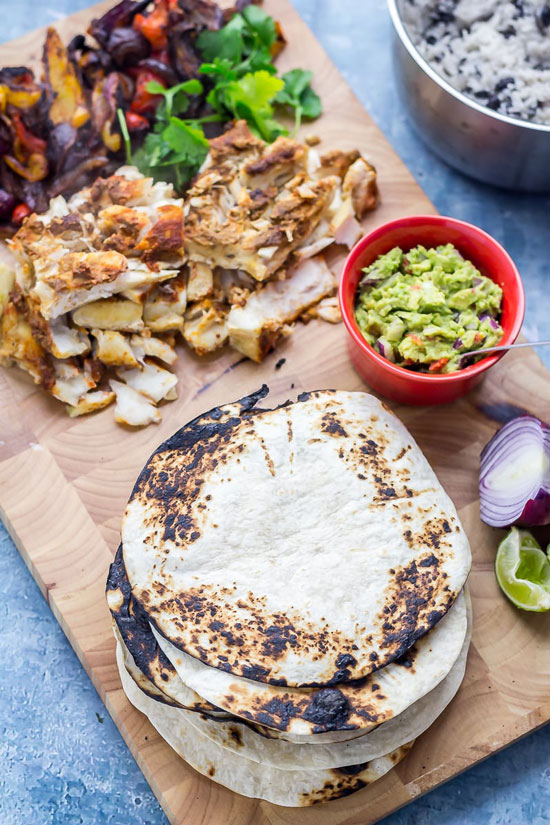 Sheet Pan Fish Tacos by The Cook Report
Now, It's Your Turn
Whether you're looking for a fast weeknight recipe, or just don't feel like dealing with a lot of dinner clean-up, these sheet pan recipes are the perfect choice.
Which of these sheet pan recipes is your favorite?
How often do you make sheet pan dinners at your house?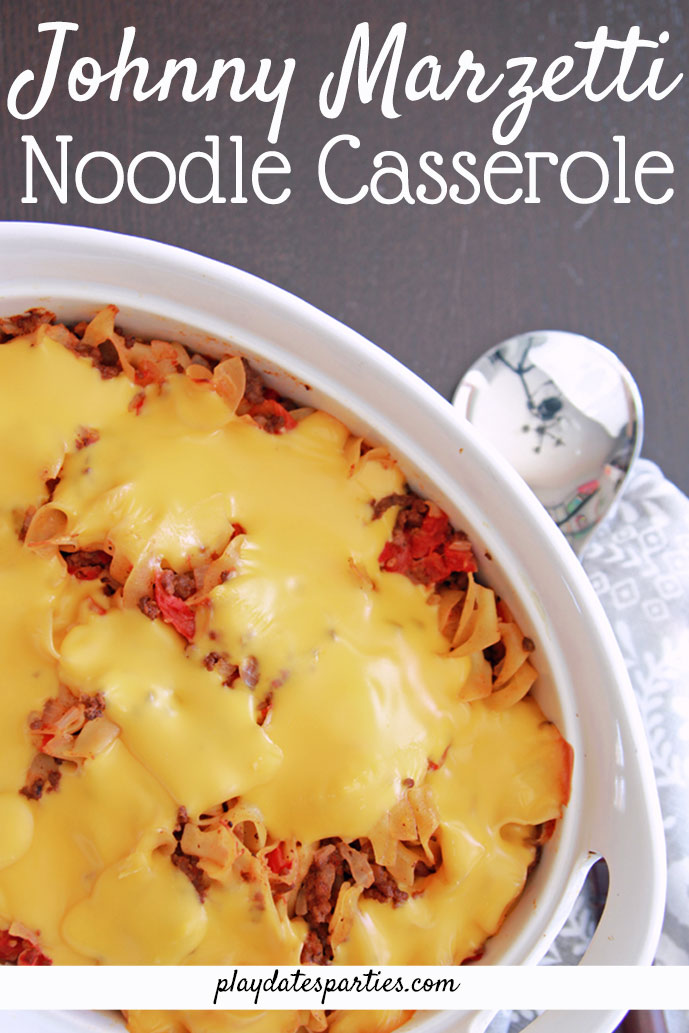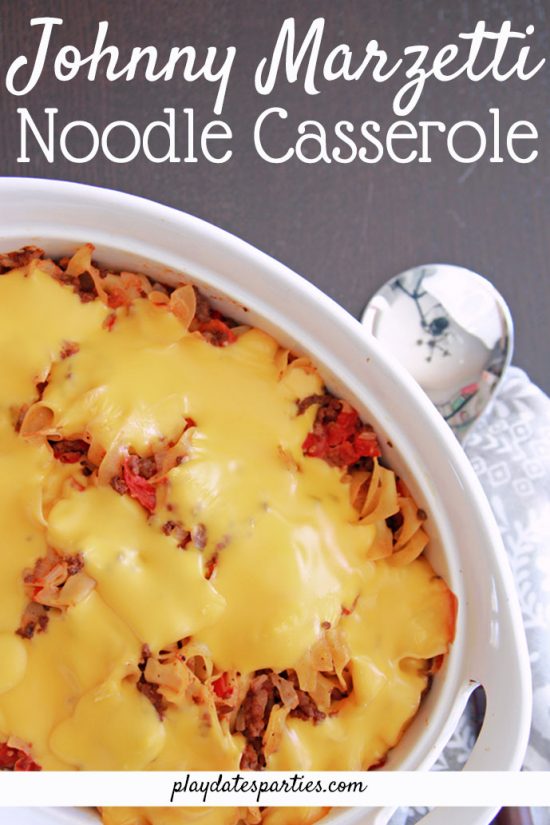 Don't forget to subscribe via
Bloglovin, Facebook, and Twitter,
to get more updates!