Looking for fun ideas with the kids for Mardi Gras? Whether you've got toddlers, or tweens, these Mardi Gras crafts and recipes will make everyone happy.
Keep scrolling to see all the family games, coloring pages, printable masks, easy treats, and fun home decor.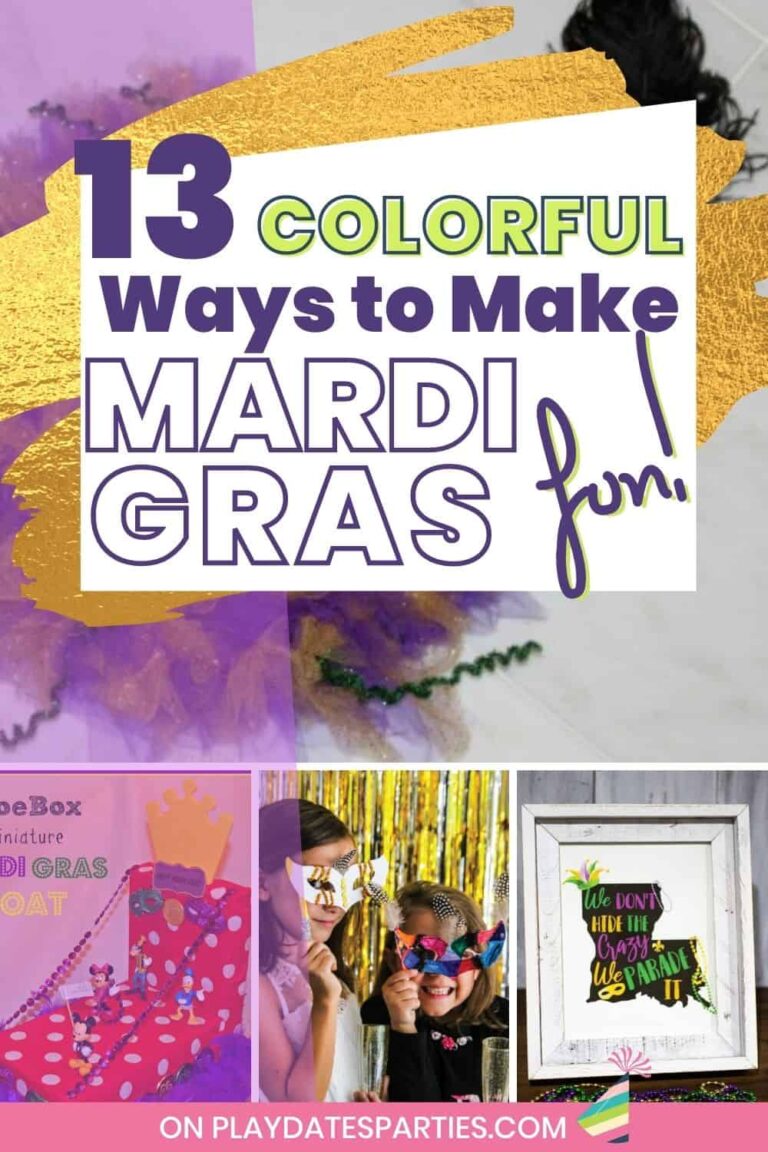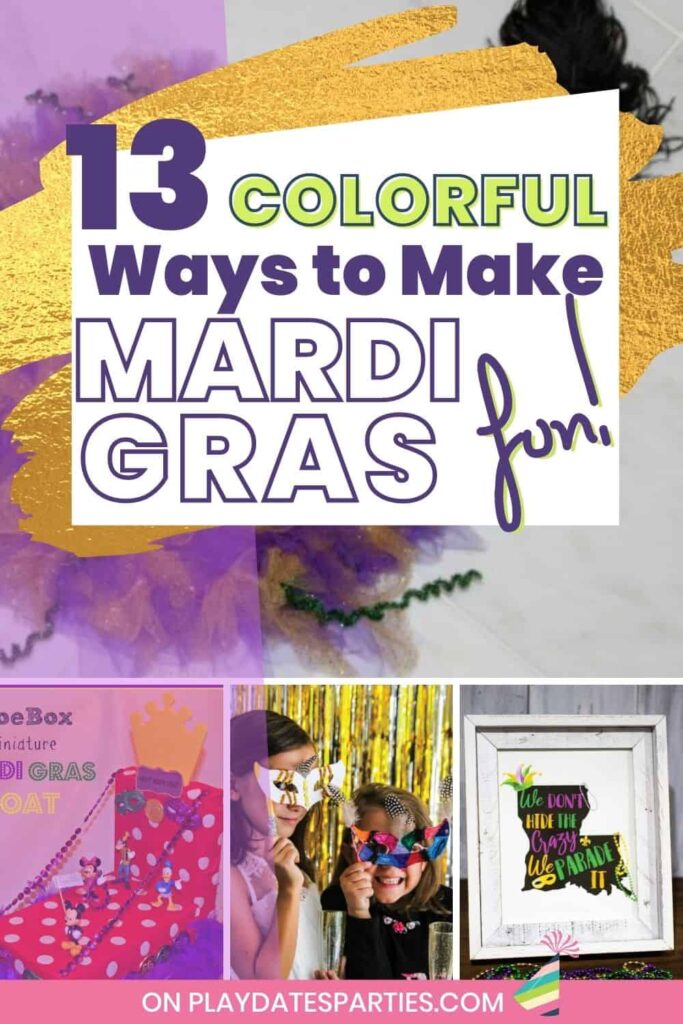 Does it make me a bad Catholic that I never really celebrated Mardi Gras with our kids?
We're usually so frazzled just keeping up with Valentine's Day, schoolwork, and extracurriculars that Lent creeps up on us. And before we know it, Mardi Gras is just around the corner, and I'm not prepared at all.
Thankfully, you don't have to make a whole king cake, or get extra fancy to make it fun for the family. With these Mardi Gras crafts and recipes, you can have plenty of fun without all the stress…
But First…Wanna Get a Head Start on to Easter? Then You're Gonna Love These:
13 Colorful Mardi Gras Crafts and Recipes
This post was originally published on February 25, 2014. It has been updated to remove broken links and to add new content.
---