Father's Day gifts from toddlers are just the best. And with these 20 ideas, your child will be so proud to give their handmade present to Dad or Grandpa.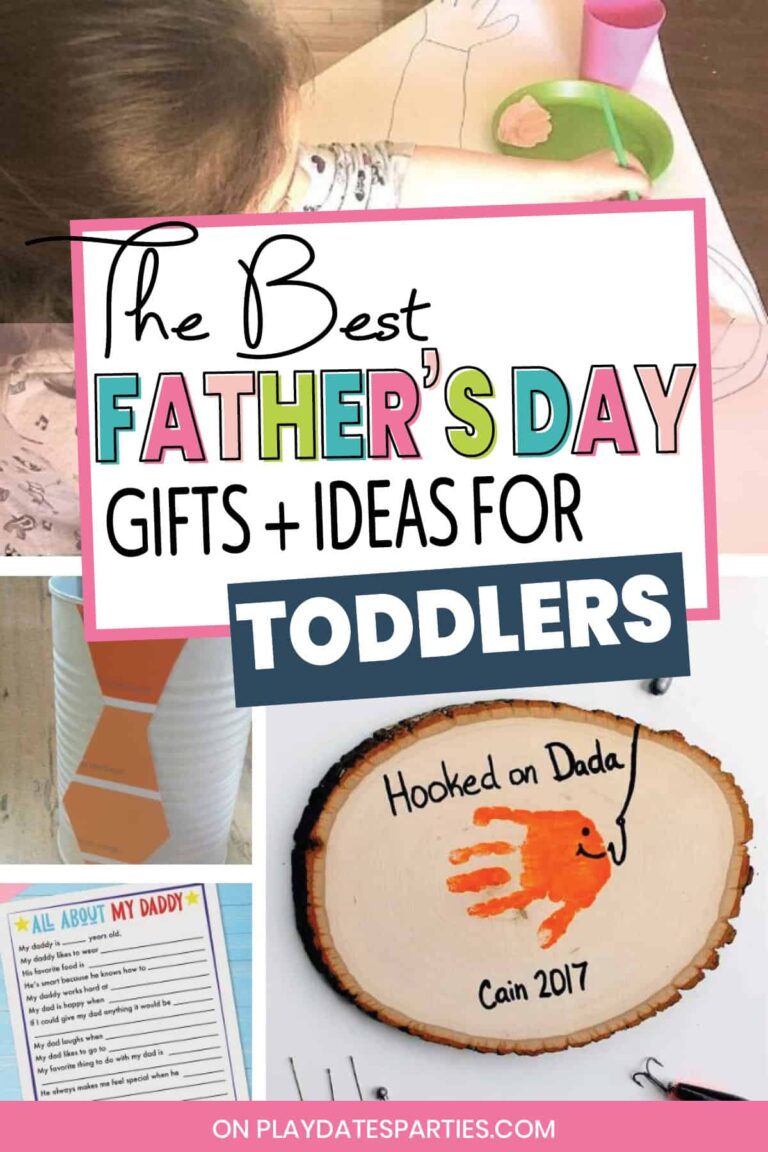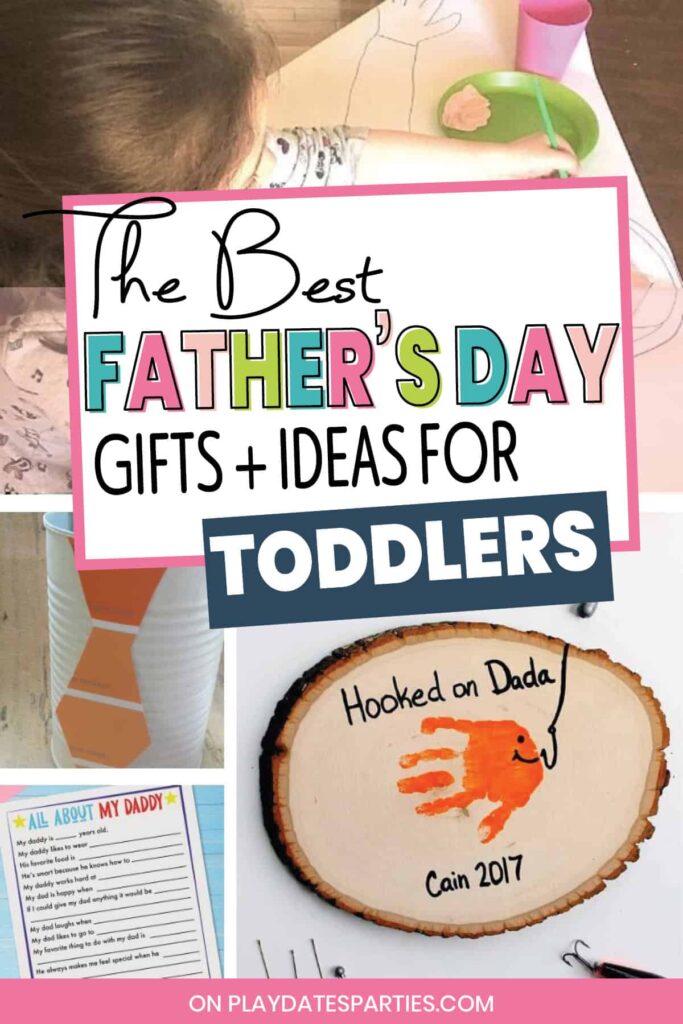 When my kids were in daycare, Father's Day gifts were easy – mostly because the caregivers had something adorable planned that I never would have thought of myself.
These days my toddler stays home and none of our kids are in school to make Father's Day gifts either. The older two are happy enough drawing a card or making a craft, but the toddler is always the hardest one to figure out.
So it seemed like a good time to pull together a list of Father's Day gifts from toddlers that are easy enough to do together, but also sweet and sentimental. With just the right mix of DIY and semi-homemade options, the perfect gift is sure to be here.
Don't forget to grab your free printable Father's Day tags while you're here, so you'll be 100% set!
20 Adorable Father's Day Gifts from Toddlers and Kids
With these 20 cute ideas, your toddler will be so proud to give their Father's Day present to Dad or Grandpa.
As an Amazon Associate and member of other affiliate programs, I earn from qualifying purchases.
More Fun Father's Day Ideas:
Which of these Father's Day gifts is your favorite?


Want more party inspiration? Join me over at
Facebook
, and
Twitter
, for regular updates and fabulous finds from around the web.