Find out why you should love to go trick-or-treating as a family, & grab a free printable Halloween take one sign & candy message while you're at it!
But who's going to hand out the candy?
My husband and I were in a heated discussion about whether not we should all go out together to take our kids trick-or-treating.
He wanted to take everyone together. But I wasn't sure about leaving the house unattended for Halloween.
The thing is, we have three kids now. And taking all three of them by yourself can be a bit daunting.
So I understand why he wanted me with him from that perspective. But, we both also wanted to enjoy seeing our kids have fun on Halloween night.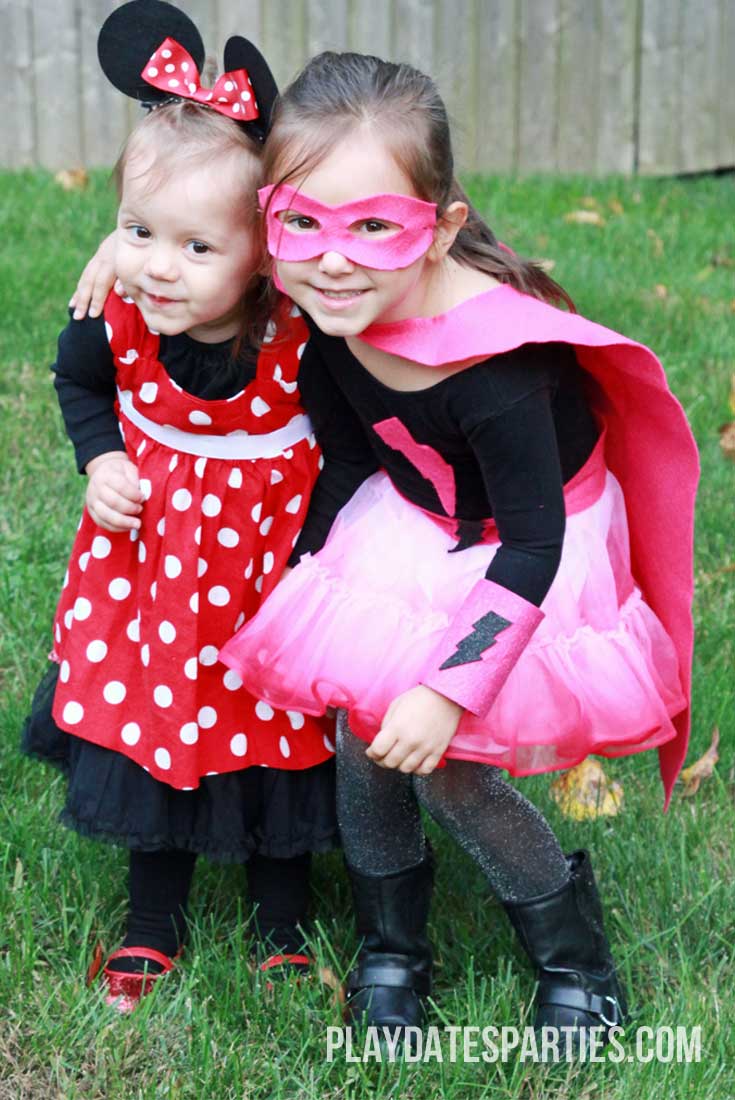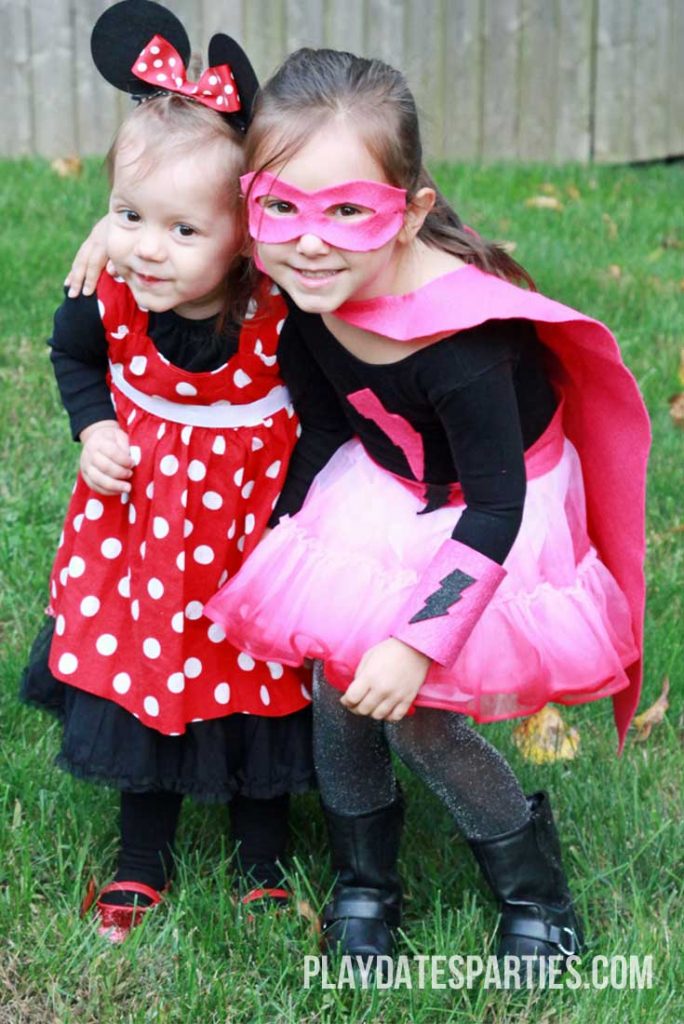 How would we ensure that we had enough candy for all the kids would come by our house? Did it even matter?
In the end, I decided to go with him and the kids. It was the best decision.
I could have stayed at home in a nice quiet house and treated the kids over to a couple pieces of candy each, but it was so much more fun to watch our kids run from house to house and enjoy trick-or-treating.
If you split up for Halloween night so that one person can stay home and hand out candy I strongly encourage you to reconsider and go out together as a family.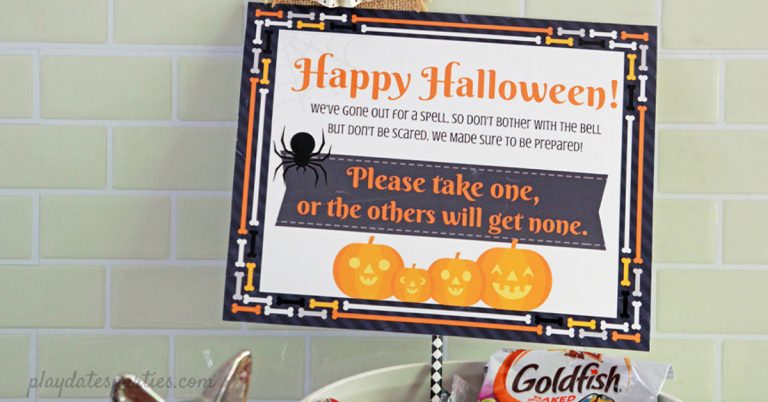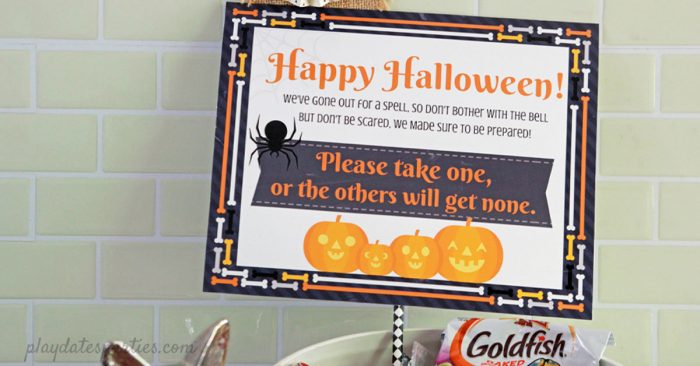 Reasons to Leave the House and Trick-or-Treat as a Family
Adult Conversation
Life with three young kids gets busy fast. Between work, extracurricular activities for the kids, and general care of our home, we're exhausted before we even get to sit down and chat at the end of the day. With the kids focused on knocking on our neighbor's doors, we get an extra hour or two just to chat. That alone is worth it.
Shared Memories
Instead of just hearing stories about the house with the best decorations, or the house that gives out the best treats, we're all there to experience it.
More Photos
A ratio of three kids to one parent means that there are few opportunities to take pictures. With both of us there, we get at least a few pictures…even if they are fuzzy!
I

t Will Be Over Before You Know It
Trick-or-treating with parents is probably one of the first traditions kids stop doing. Our oldest is already asking to go out with her friends instead of us, so we know there aren't many more years to build these memories together.
Take the Stress Out of It
Confession: One of the reasons I liked to stay at home while my husband took the kids out is that it gave me quiet time to get the house picked up and maybe to sling a few emails as well. It was my time to de-stress.
But I could see the benefit of going out together. So, I figured a few things out to make life a little easier:
Make a simple dinner and serve it early
Yes, we make the kids eat before leaving to go trick-or-treating. But the biggest trick is to make sure your meal is easy to prepare and easy to clean up. I don't recommend pizza delivery, because who knows when it will actually get to your house.
For us, it's make-ahead mummy hot dogs with fresh fruit and veggies. There's no waiting for pizza delivery, it's easy to clean up, and I feel like there's at least a little bit of nutrition.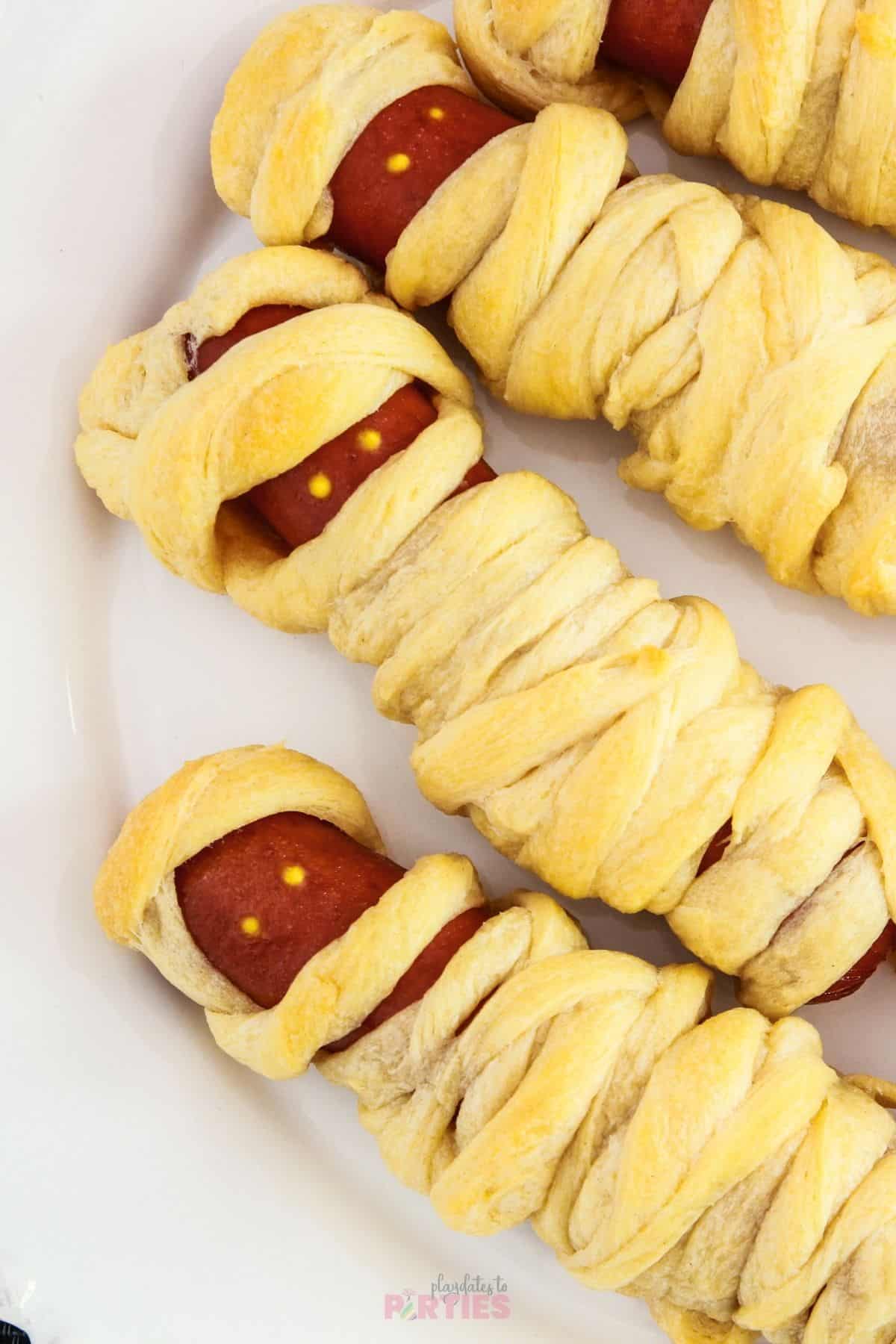 Pick up early
While the kids are eating, I'll quickly pick up any stray toys and wash whatever dishes are left. We will also use disposables to serve dinner, which makes cleaning plates as simple as putting them in the recycling bin. This way, there's very little to do when we all get back.
Pack an Adult Beverage
One of the best parts about wandering around is that we pack a few fun parents-only drinks. Though, sometimes we do make share some kid-friendly Halloween drinks as well.
Free Printable Halloween Take One Sign for Trick-or-Treaters
But back to the trick-or-treaters that come to our doorsteps. They deserve a fun greeting, even if we're not there to give it to them.
So I pulled together this cute little Halloween sign that you can put up with your candy bowl to say a quick hello-and to remind them to take one candy-while you are out making memories with your kids.
It's available to newsletter subscribers on the printables library. If you are already a subscriber just go to the latest newsletter to get a current password.
If you're not, what are you waiting for? New printables are added all the time! Click here to learn more, or add your information to the form above.
Now, It's Your Turn
Don't stress over who's going to hand out candy to trick-or-treaters this year. Download your free printable Halloween take one sign and head out as a family to make memories that will last a lifetime.
Have you ever used a printable Halloween take one sign?
What are your family Halloween traditions?

Don't forget to subscribe via
Bloglovin, Facebook, and Twitter,
to get more updates!
SaveSave
SaveSave
SaveSave
SaveSave
SaveSave