Any time Halloween is on a Saturday is a huge win-win in my book.  We don't have to deal with hyped-up, overtired children who were ready for bed long before trick or treating began, and we don't have to worry so much about being up early the next morning for school.  Plus, it puts All Saints Day on a Sunday.  That sounds like it's time for some spooky Halloween cocktails!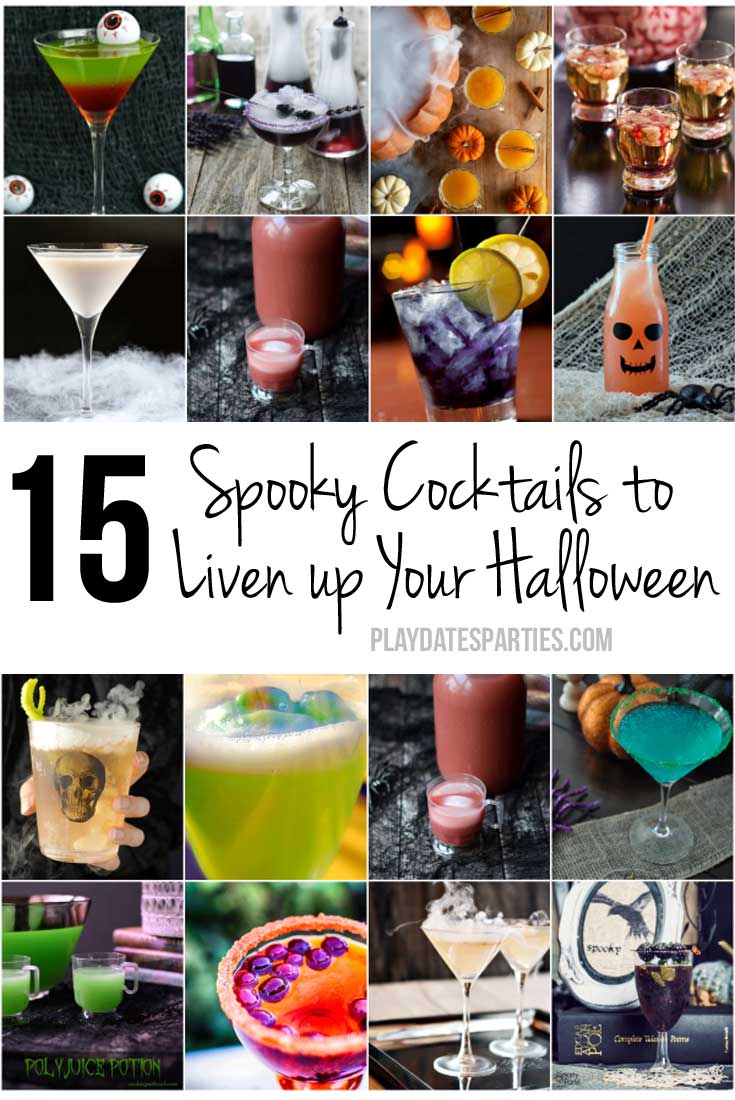 This Halloween, I'm actually looking forward to pulling out the cocktail shaker. The Husband had so much fun drinking my Mojitaritas this summer, that I'd love to stick a fun and gory drink in his hand this Halloween.  Since I'm still nursing the baby full-time it's going to be mocktails for me, but who cares as long as we're having fun!


Who knew how many spooky Halloween cocktails are out there? I'm definitely looking forward to making the most out of the fact that Halloween is on a Saturday this year…how about you?