Here are 10 perfectly spooky Halloween mocktails to make for kids and everyone else in the family. Try one for your next party or get-together!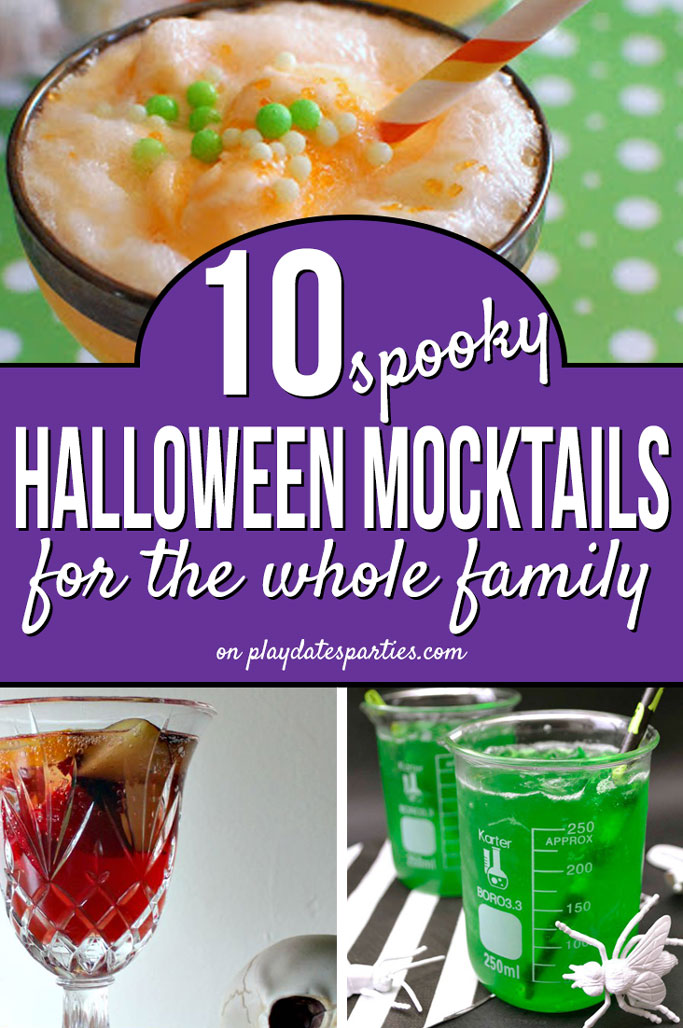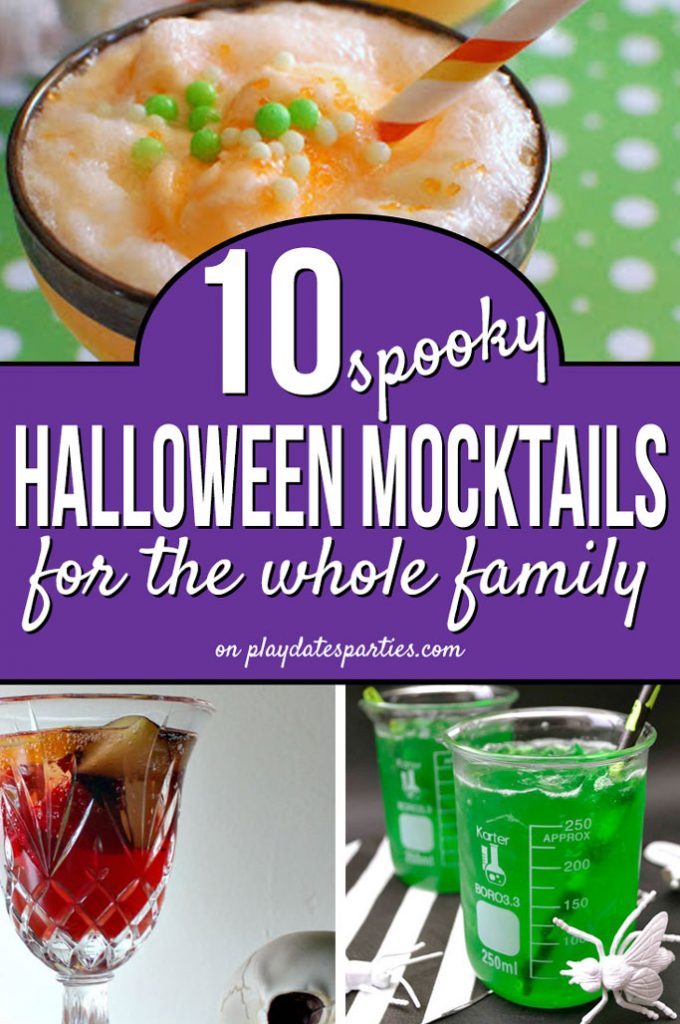 Last Halloween was lucky enough to be on a Saturday.
So we stocked up our stroller with beer for the Husband and punch for me and the girls. And even though I enjoyed drinking some fun punch while the girls were trick-or-treating, I was already scheming about what Halloween cocktails I would be drinking this year, after weaning the baby.
Then I realized that it's a leap year, and that means that Halloween is actually on Monday instead of Sunday.
Sad trombone.
But at least I can have some fun making a few creepy mocktails! After all, what other time of year can you add things like fake teeth and candy eyeballs to your drinks and call it okay?
You can join in on the mocktail fun, too.
I've got 10 different Halloween mocktails to share today, all perfect for a fun night of house-hopping.
Whether you want to make something creepy like Bloody Shirley Temples, or cute like Hocus Pocus Cocktail, whip up a pitcher and bring it along as you trick-or-treat with your kids this Halloween.
10 Halloween Mocktails for the Whole Family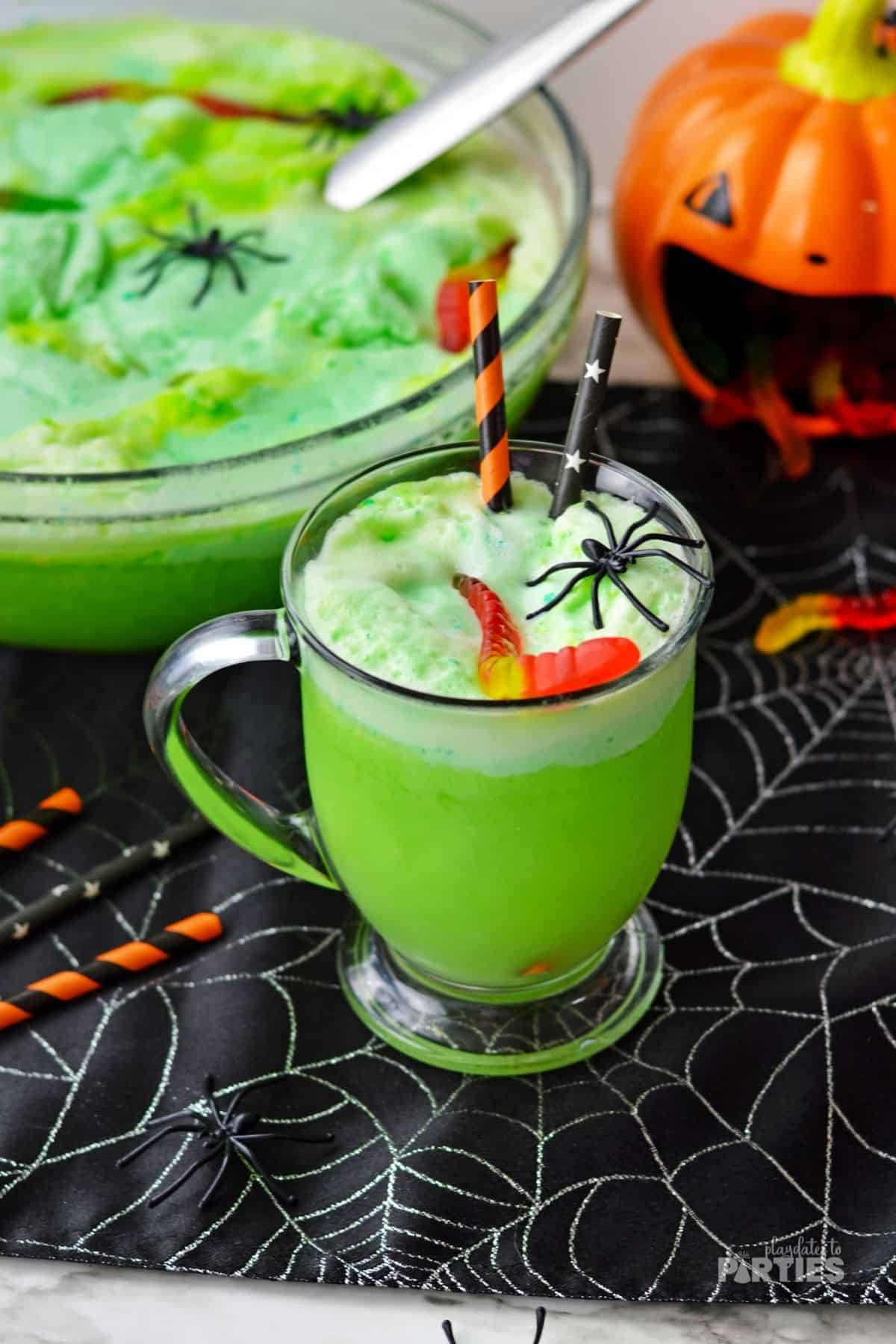 Witches brew punch is a fun, spooky, and easy green Halloween drink that's perfect for parties of all sizes. With creepy crawlies and a foamy top, it looks just like a bubbling witches potion.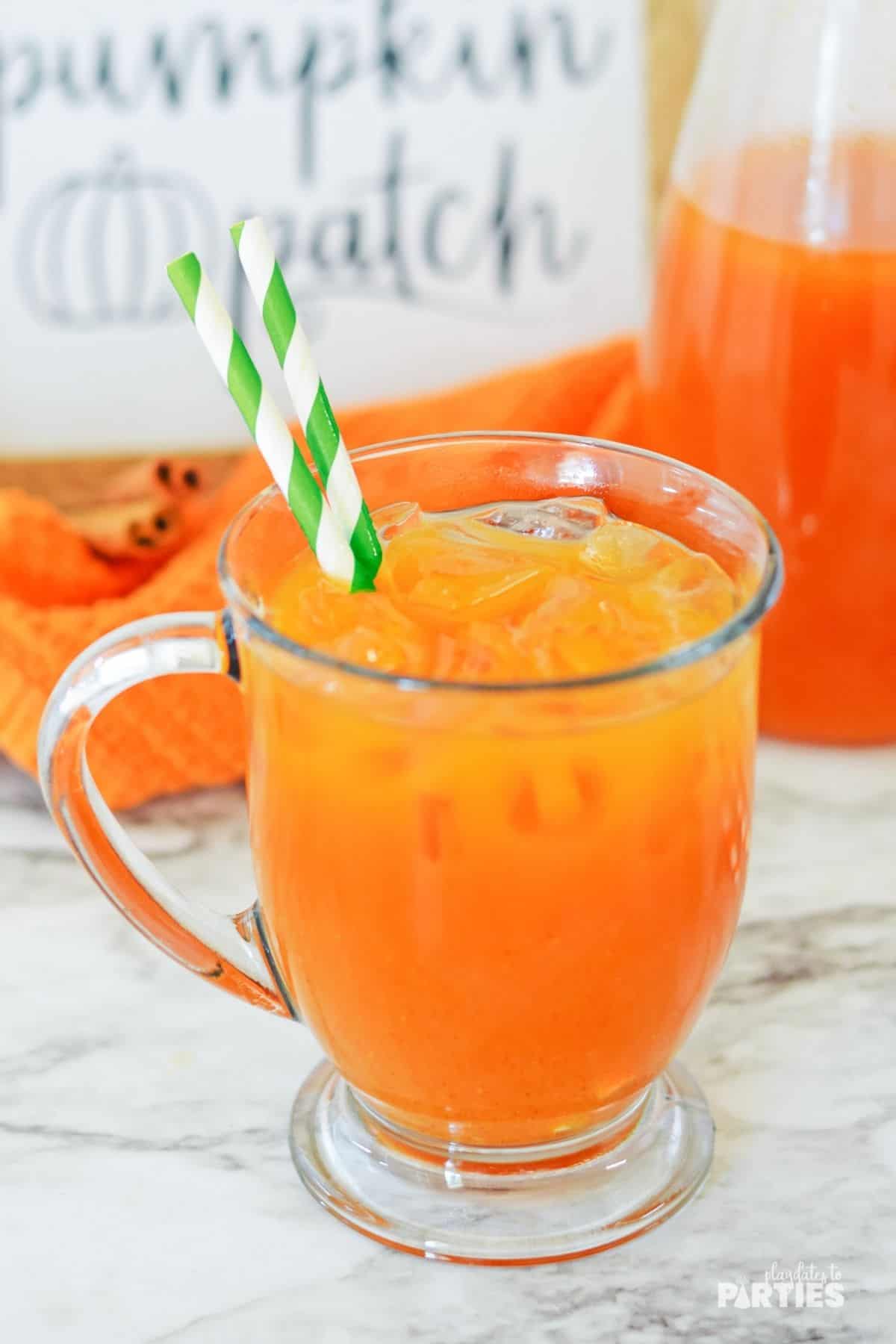 Not only is this pumpkin juice recipe delicious, it's incredibly easy. Make a batch for your next Halloween party or Harry Potter movie night!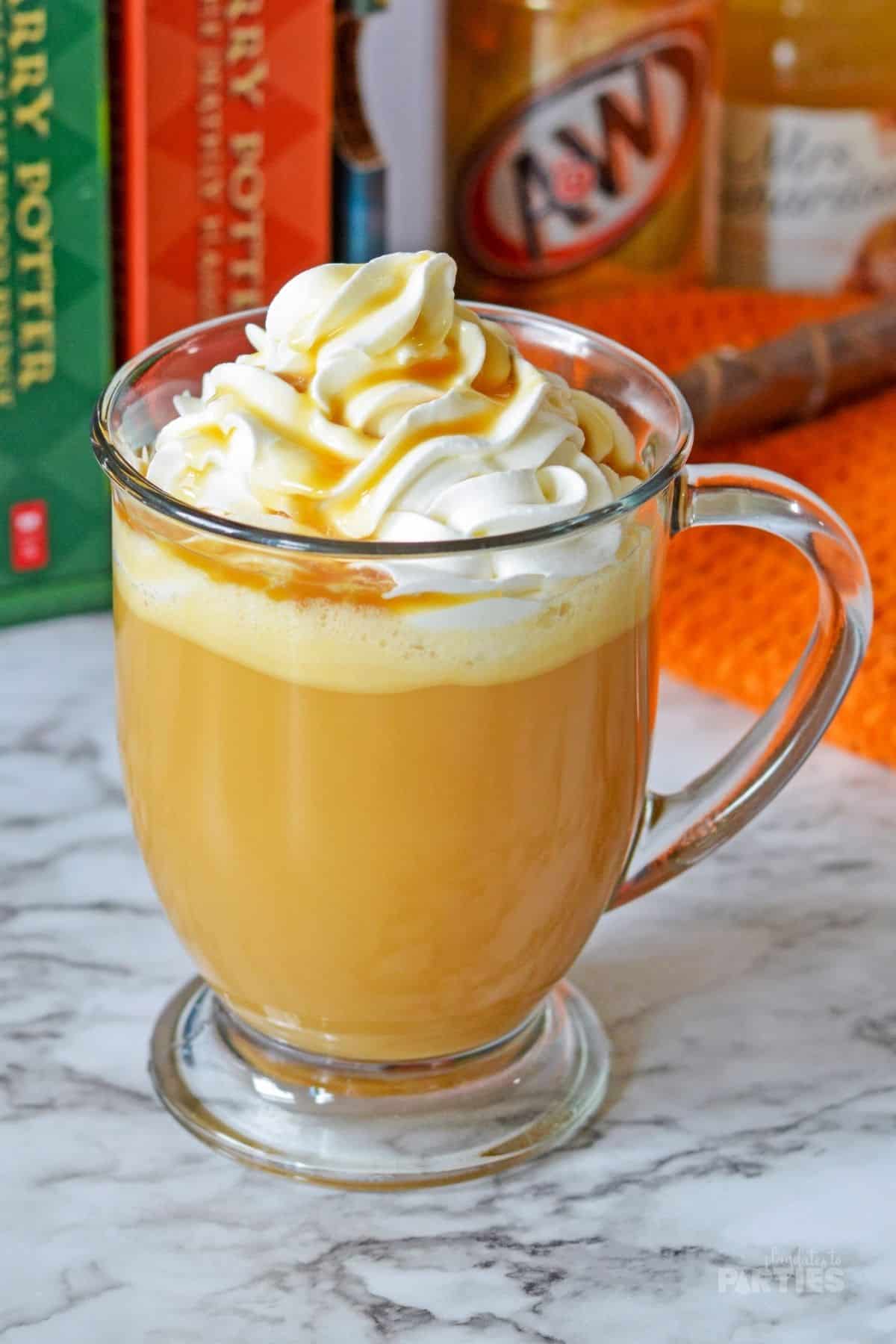 If you're a fan of Harry Potter, you'll love this sweet and creamy Butterbeer recipe. It's the perfect easy drink for a Harry Potter party, Halloween party, or even just a fun movie night with the kids. Make our nonalcoholic version for everyone, or enjoy our alcoholic recommendations for a spiked, adults-only version.
Floating eyeball jello shots are the perfect way to get into the Halloween spirit. With gummy eyeballs suspended in clear jello, they're a fun, but creepy treat for all ages. The recipe here is alcohol free to keep it kid friendly, but we also share instructions for making an adults-only version, too.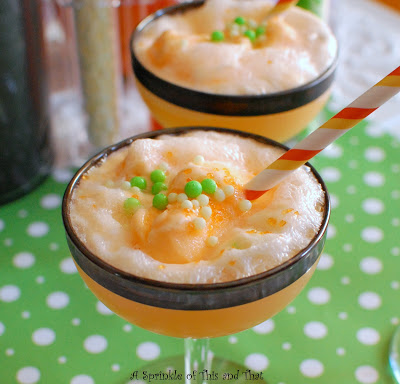 Looking for something cute for the really little ones? Sherbet punch gets an adorable Halloween twist with A Sprinkle of This and That's Hocus Pocus Cocktail.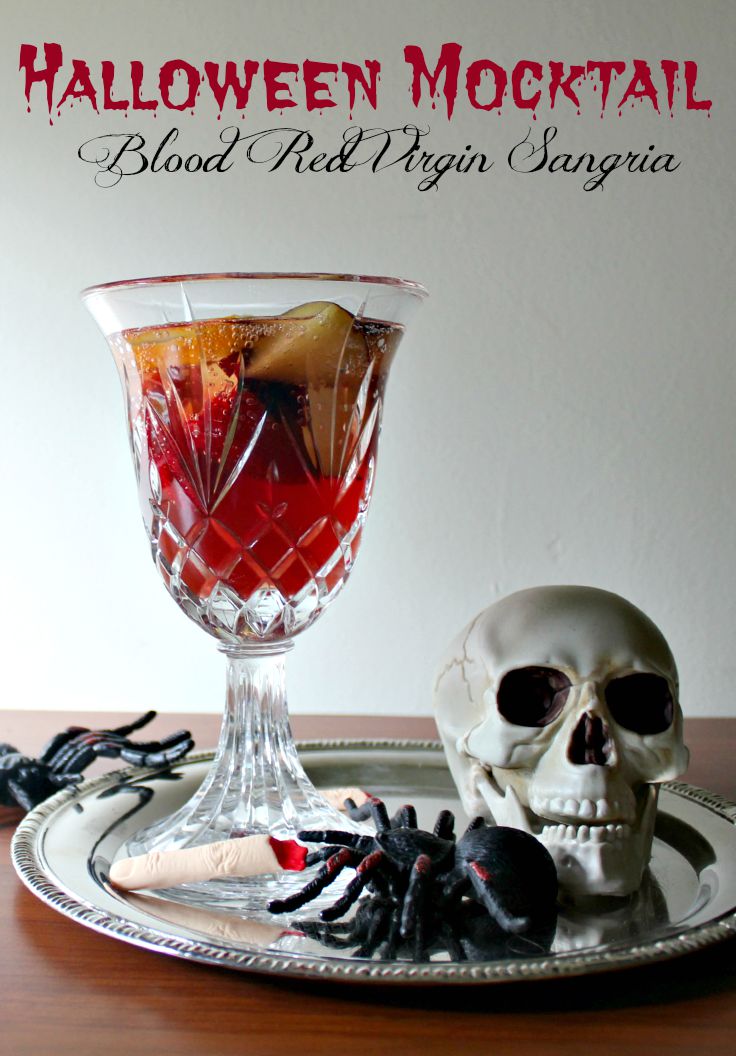 If you're a fan of the Once Upon a Time Series, you'll love the inspiration behind Confession of an Overworked Mom's Blood Red Virgin Sangria.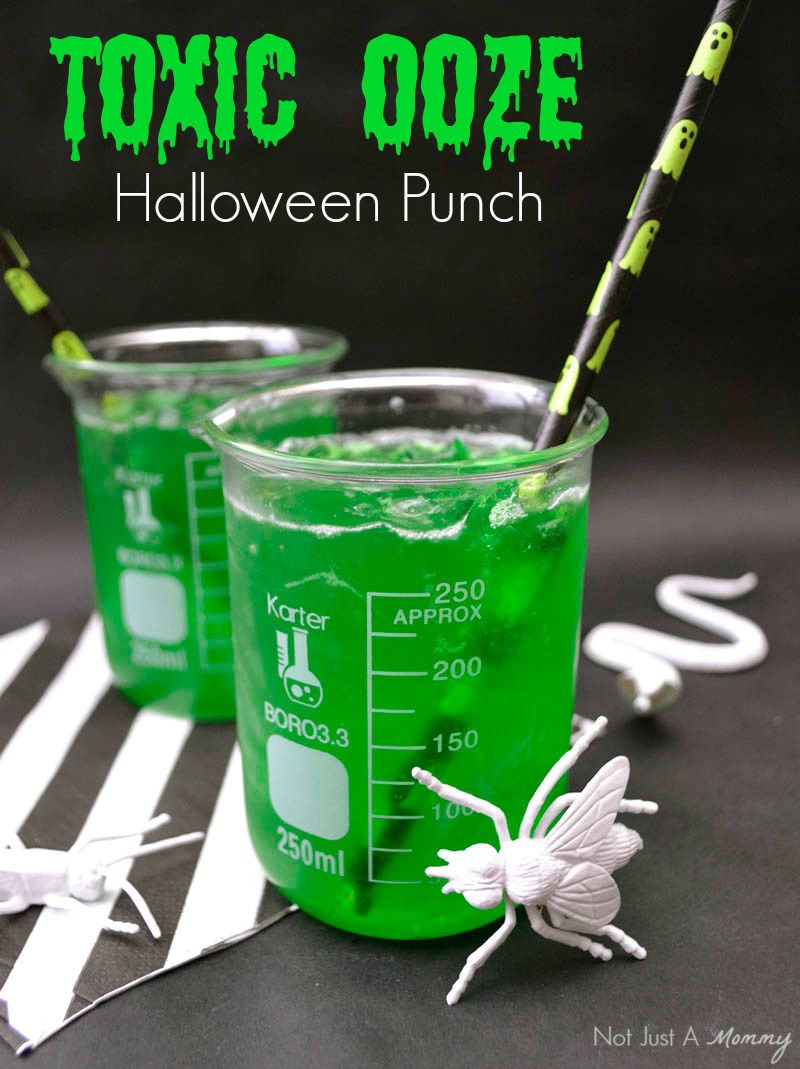 Revel and Glitter's Toxic Ooze Punch looks perfectly goopy by watering down lime jello with seltzer water and apple juice.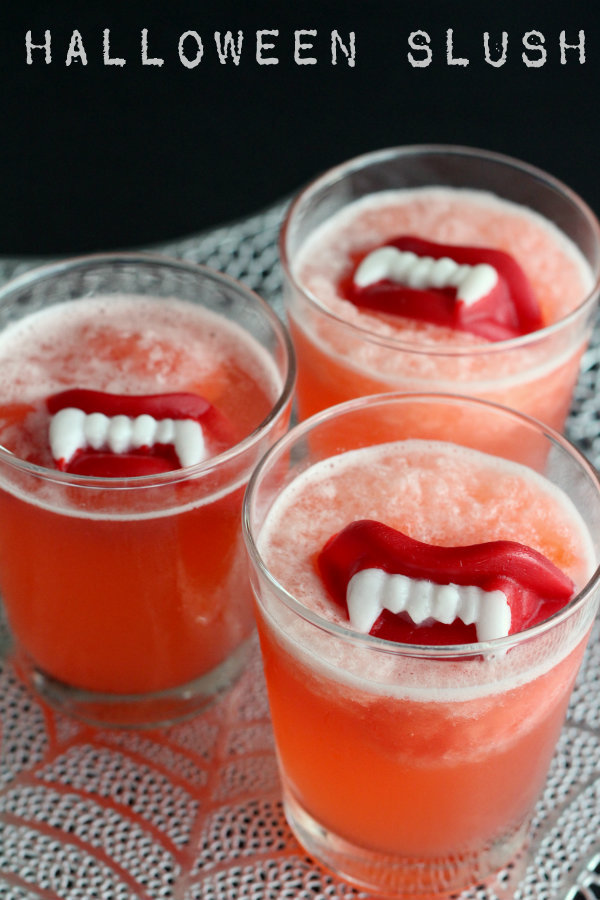 The addition of wax lips makes Halloween Slushy Punch by Lil Luna both fun and freaky!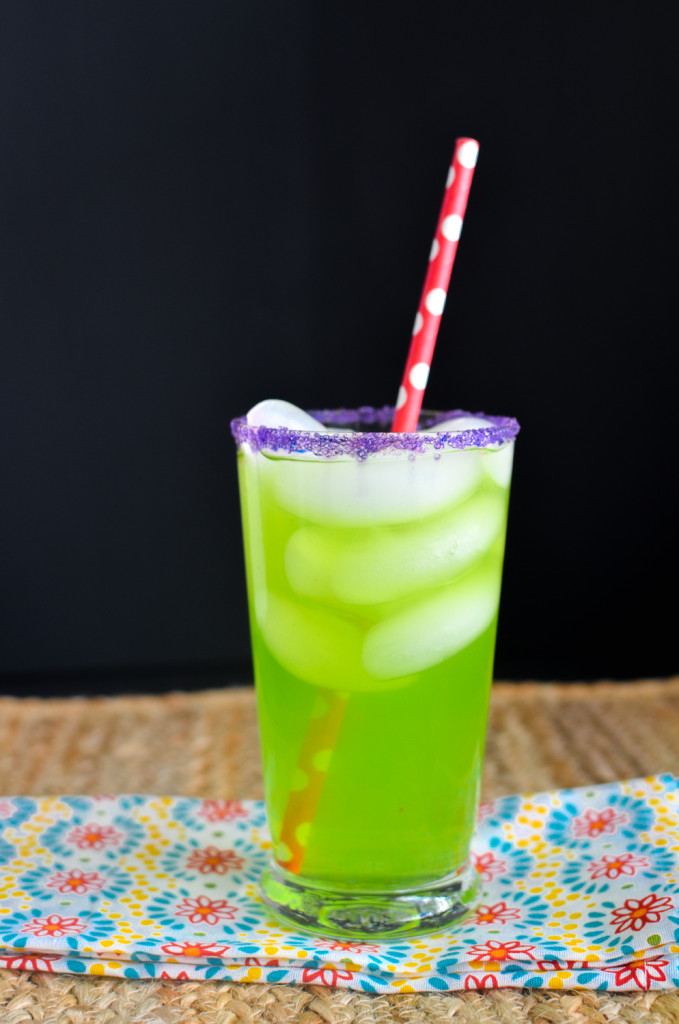 I'm loving the contrast of bright green and purple with this sugar-rimmed Mad Hatter Party Punch from Mommy Musings.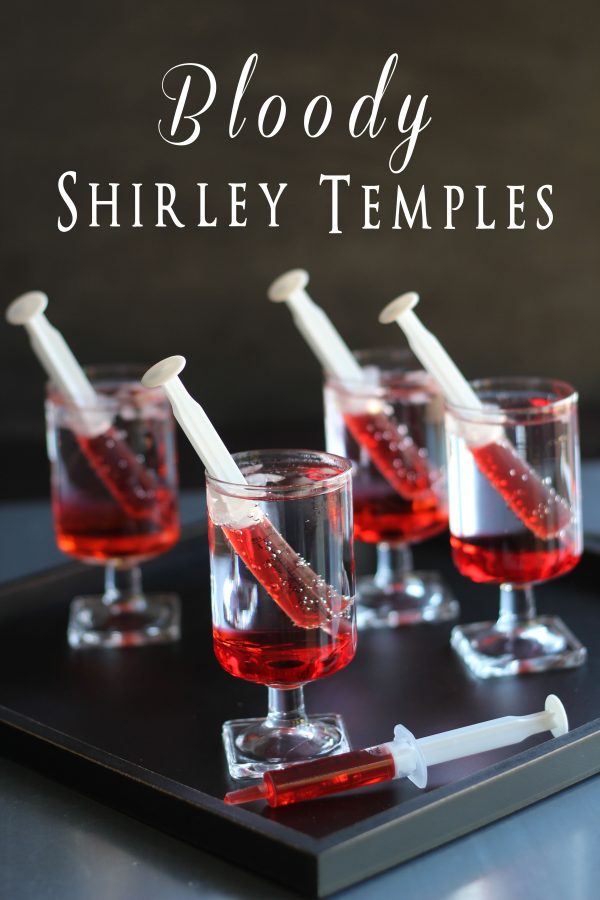 This Grandma is Fun gets bonus points for presentation by creating interactive Bloody Shirley Temples with grenadine in syringes. (You can find syringes right here on Amazon)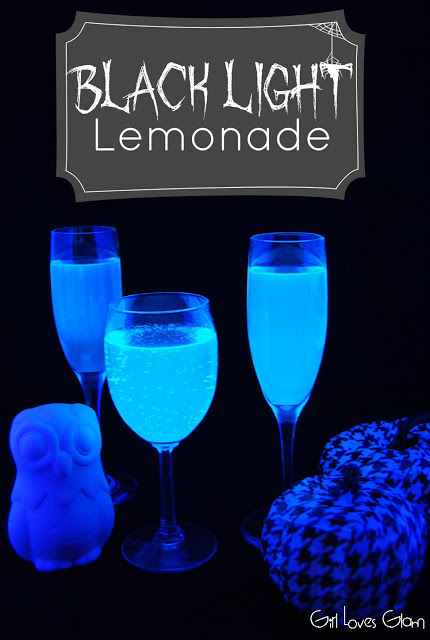 Have some fun and learn some science by drinking Black Light Lemonade from Girl Loves Glam.
Do you have a favorite Halloween mocktail?
What would you name your own mocktail creation?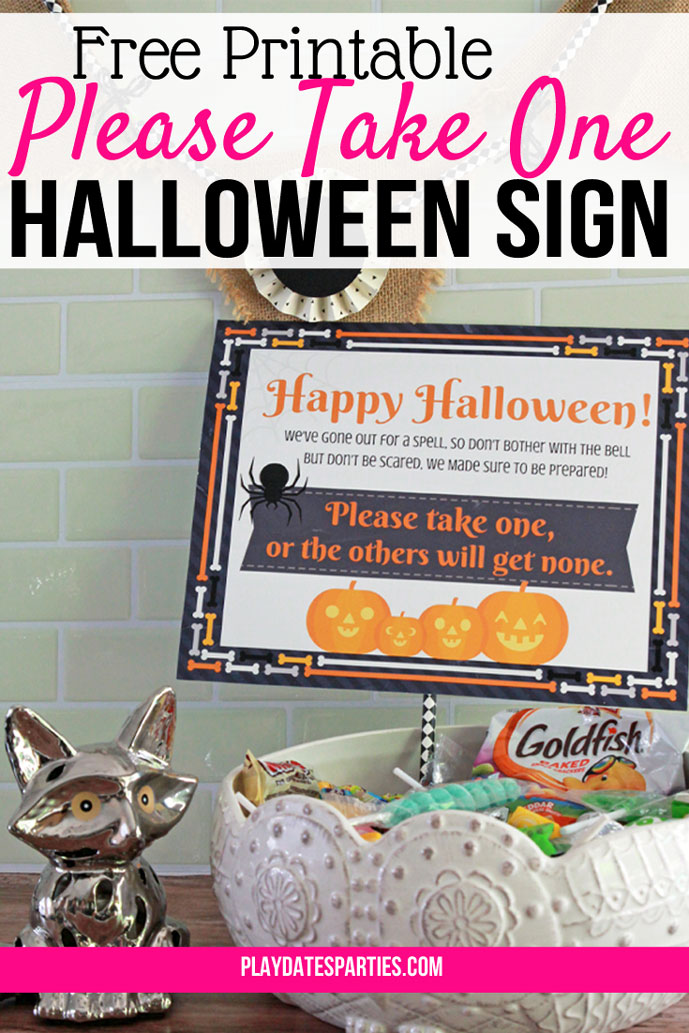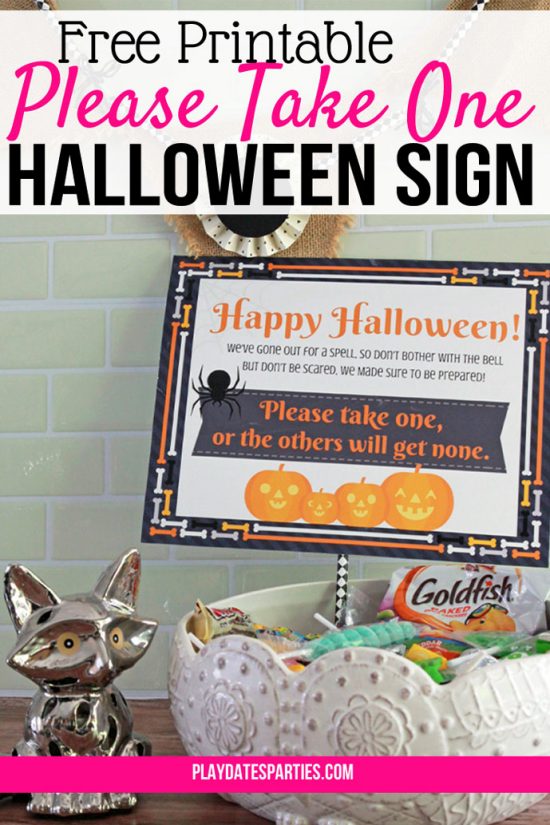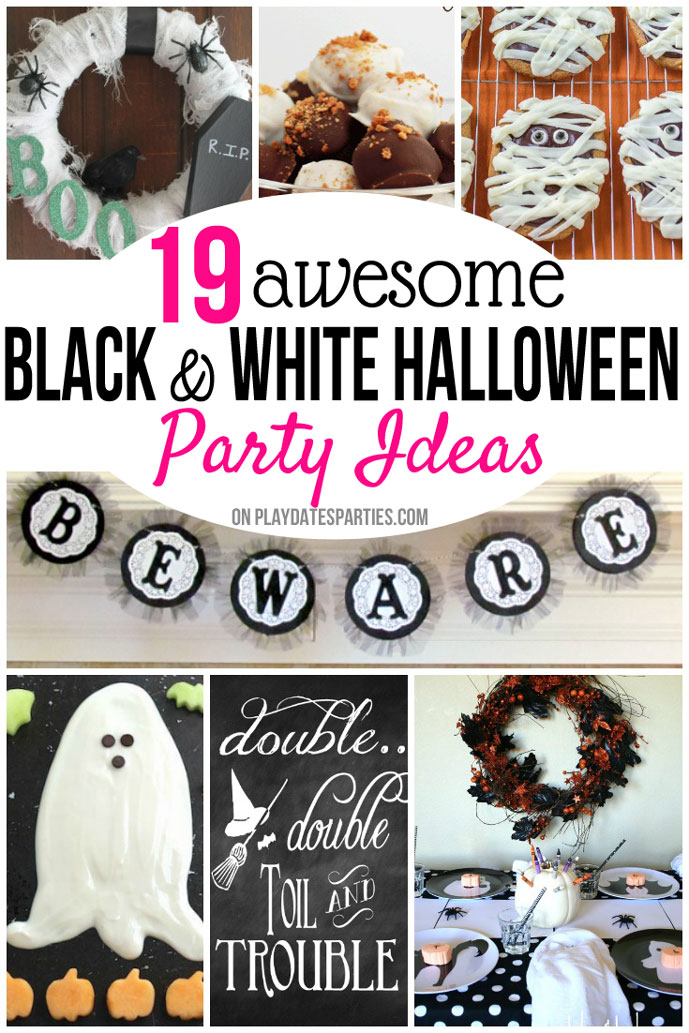 Don't forget to subscribe via
Bloglovin, Facebook, and Twitter,
to get more updates!
SaveSave
SaveSaveSaveSave