Don't let the ghouls, ghosts, and goblins have all the fun this Halloween! It's time to bring some spooky cheer to your little trick-or-treaters too with some frightfully fun Halloween mocktails for kids and adults.
These non-alcoholic drinks are not just delicious, but are also spooktacularly fun for parties, family gatherings, or just for a special treat. So put on your witch hats, moms, because we're about to brew up some Halloween magic in your kitchen cauldron.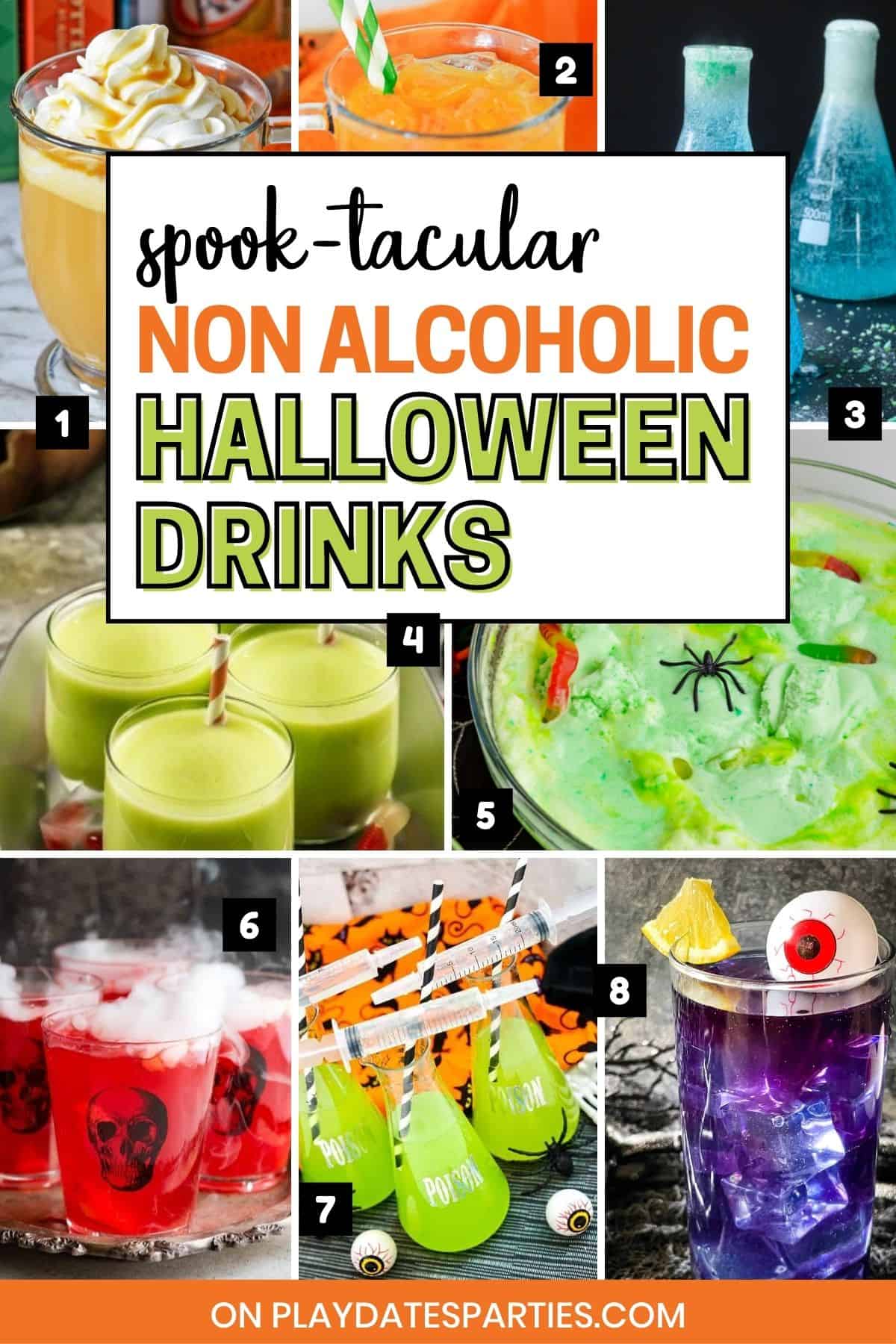 For many, Halloween is an opportunity to let their imagination run wild, and these delightful drinks are no exception. They allow you to play with colors, flavors, and themes to create something that not only tastes great but also complements the Halloween mood.
Moreover, these non-alcoholic beverages are a wonderful way to include everyone in the festive cheer, especially the little ones. Kids love the idea of having their own special drink that they can enjoy alongside the adults, making them feel included and grown-up.
But these aren't just for kids. They're also fun additions to your Halloween themed baby showers, dinner parties, and booze free adult celebrations.
So, whether you're throwing a Halloween bash or just looking to make the evening more memorable for your little monsters, these Halloween mocktails are sure to be a hit!
Halloween Drinks for Kids and Adults
The magic of Halloween isn't just about costumes and candy – it's also about creating memories that your children will cherish. Incorporating Halloween mocktails and other drinks into your celebration is a delightful way to add a playful element to the holiday
It's also a chance for you to unleash your creativity and make Halloween even more memorable.
While you're at it, don't forget to add a spooktacular touch to your Halloween treats too! We've got you covered with our FREE Monster-themed Halloween Treat Bag Toppers.
Simply add your name and email to the form below, and I'll send the file directly to you. Your little monsters are sure to love them!
---
This post was originally published on October 21, 2016. It has been updated with new recipes and to to fix broken links.