Staying at home with baby E is a completely different experience than it was with the girls. Both girls went to daycare five days a week while the Husband and I worked. Even though our house was full of baby gear, we really didn't need much. But having the little one home with me all the time means we actually use a lot more of the stuff that we kept over the years. And after three kids I've figured out the 10 things that are really my favorite baby items for those first 6 months.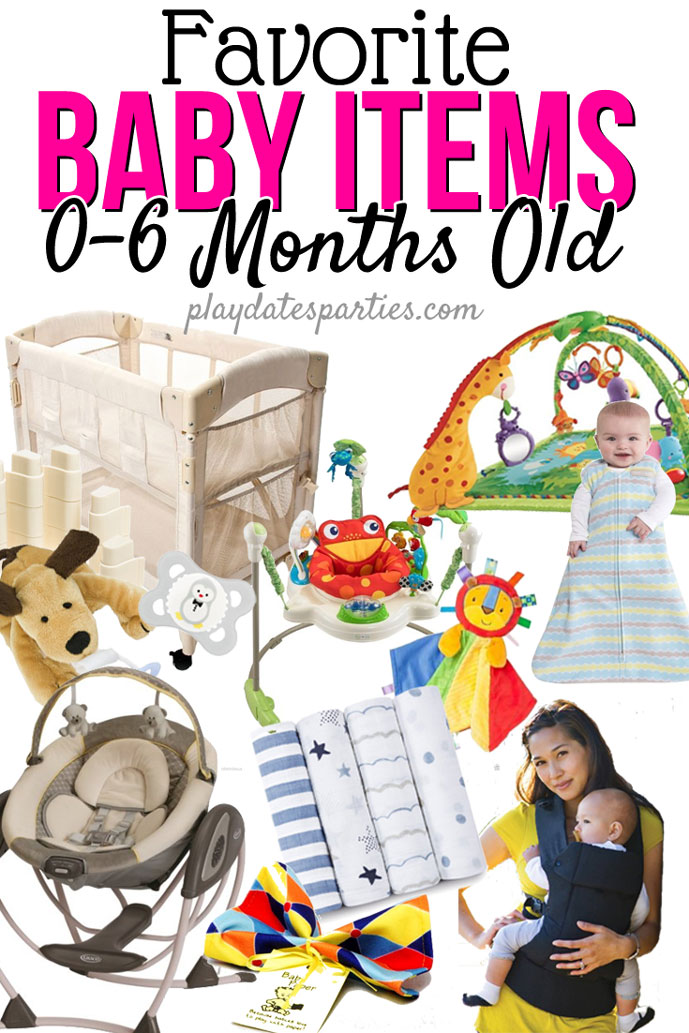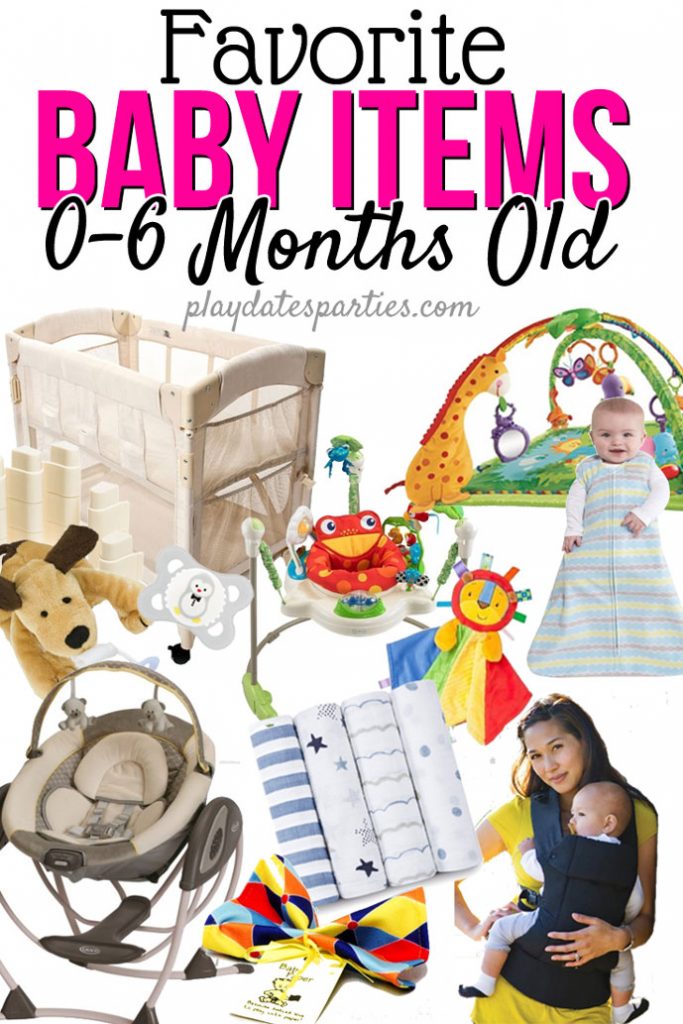 Oh, how I wish Aden + Anais blankets were better known when T and L were babies! This set was gifted to us for baby E and they are wonderful. They are expensive but will be much appreciated if given as a baby shower gift. The lightweight, breathable material makes them perfect for swaddling during warmer months. They're big enough to be draped over your shoulder as a nursing cover, or over a car seat carrier for privacy. I even use ours as an on-the-go tummy time blanket while waiting for T's dance class. And don't even ask how many times a corner of one of these blankets was perfect for dabbing spit up or dribble. Bonus: they make gorgeous swaddles for newborn photos.
Not all babies love pacifiers. And in complete honesty, E's not always in love with his. Sometimes he sucks on the paci…other times he loves to chew his doggie. And now that he's old enough to put the pacifier in his own mouth, having something big enough for him to grab and do just that can be a real lifesaver.
We got the Arm's Length Co-Sleeper when T was a baby and have used it with each of our children. It's perfect in the early days when the baby is waking up a lot at night and gave me peace of mind that baby was close by without being in danger. Since it blocks my bedside table, the storage compartment beneath becomes my bedside table storage, which is quite handy. As the baby gets older, it starts to double as a place to put baby while you get changed. All-in-all it's a wonderful choice for moms who want to nurse long-term.
It's almost embarrassing how many swings we've gone through. Most were bought used or handed down from my siblings. For some reason, my MIL felt baby E needed a brand new one and she got him this Graco swing that imitates a glider motion. My favorite is that it has a five-point harness for safety and that it plugs in…no batteries necessary! It's also pretty compact for a full-size swing which is important in a house where the biggest room on the main floor is 12 by 12.
Our three-year-old L was a very fussy baby, and there's no way I could have gotten through her first year without the sling or our Beco carrier. I always found that a pouch sling was perfect for those first few weeks when baby is just too small for a Soft Structured Carrier (SSC). But surprisingly, I'm still using our sling for baby E. It's best for times when you only need to hold baby for a few minutes but also need your hands-free. For us, that's usually during church. Pretty much any other time and you'll find I've got the Beco at hand. He always enjoys his outings in the Beco at the grocery or even just for a walk when the weather is nice. (Read more about my favorite baby carriers here.)
We live in a split level/raised ranch style house. It was built in the 1960s with pretty cheap construction, and the ducting is probably the worst. In the summer, the upstairs is quite warm, and the downstairs nice and cool. In the winter a few of the areas upstairs are comfortable, but the downstairs is freezing. Even though the nursery is upstairs, it seems to always get cold during winter nights. Both L and E are lucky enough to have had fleece sleep blankets to wear during the cold winter months. I'm even looking forward to buying him a muslin version for summer.
I never knew that something so simple could be so loved, but this is seriously one of E's favorite toys. It became a hit by the time he was four months old and is still well loved. And since it spends so much time in his mouth, I love that it can be cleaned in the washing machine. Check out his monthly baby photos…he's usually chewing on the paper in at least one of the photos.
Our house doesn't really have doorframes for the traditional Johnny Jump Up, so this floor jumparoo has been a favorite for all three of our kids. Just take a look at E's face the very first time he fit in it. I think that just about says enough.
When babies are really little, they don't need much more than a simple blanket for tummy time. But it doesn't take long before they're interested in those blinking lights and hanging toys. We got the Fisher Price Rainforest gym when T was a baby and all three of our kids spent countless hours playing on it. We've lost a lot of the original toys, but so many others are available that can be added, like the Infantino Lion Jittery Pal, which is another one of E's favorite chew toys.
Neither of my girls were very interested in loveys or taggies. But this lion was the very first toy that E attached to. He giggles whenever we make the lion roar, and loves to suck on the tags.
What did your kids love as babies?
Is there a baby item you couldn't live without?
Linking up with the parties at the end of this page!
Don't forget to subscribe via Bloglovin, Facebook, and Twitter to stay up-to-date.
SaveSaveSaveSave