As the leaves start to turn and the air gets a little crisper, it can only mean one thing: pumpkin season is upon us! And what better way to celebrate than by whipping up plenty of mouthwatering recipes with pumpkin spice.
You can use this beloved autumn flavor in all sorts of foods and drinks, from savory dishes to sweet treats. Whether you're looking to cure a pumpkin spice craving, or a busy mom searching for the perfect kid friendly snack, we've got plenty of ideas here for you.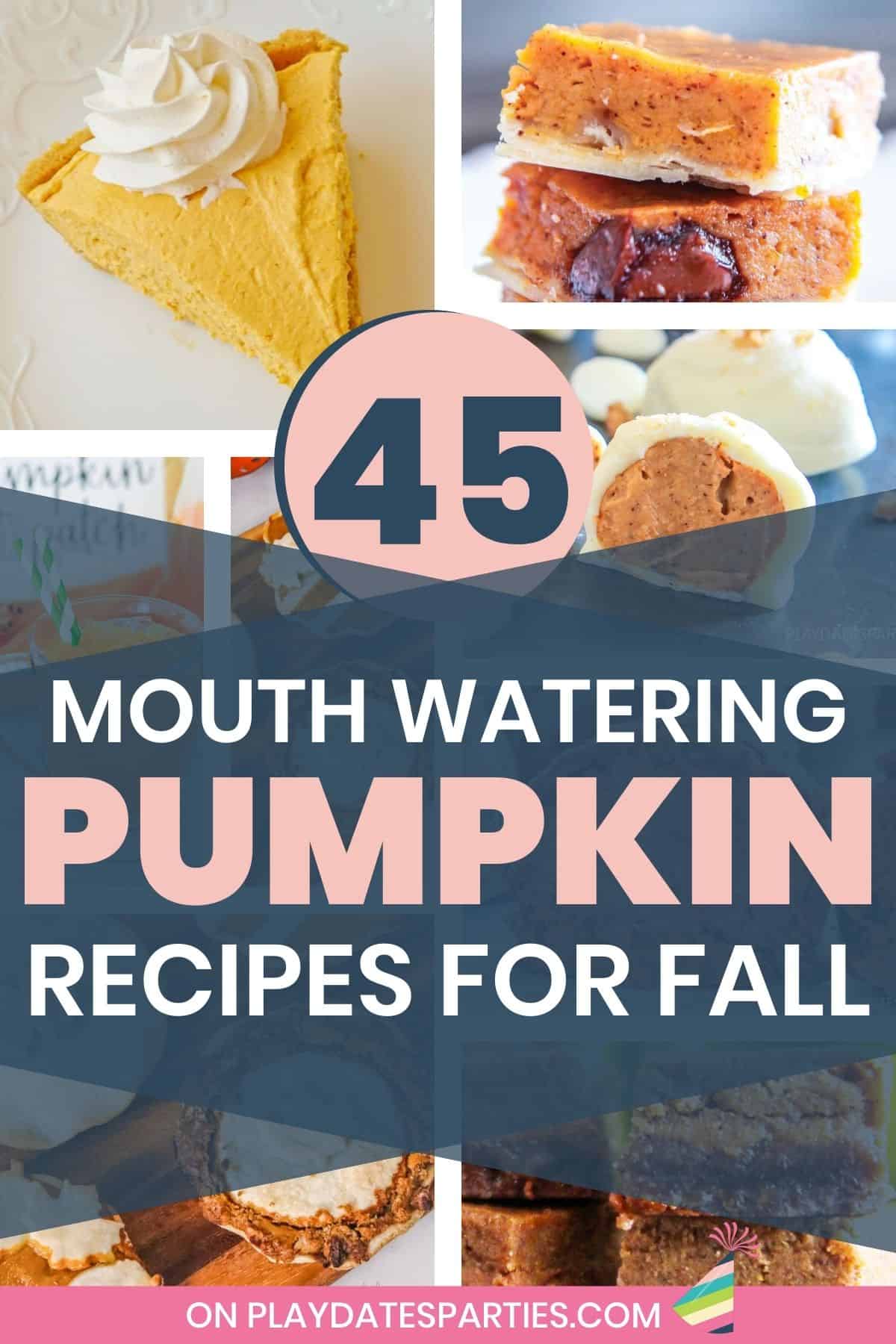 With it's warm, comforting flavor profile, it's Pumpkin Spice recipes are the perfect way to transition from hot summer days to cool evenings and winter coats.
Run out of store-bought pumpkin spice?
No worries! You can learn how to make pumpkin spice right at home, so you'll never run out. It's also the best way to ensure that your recipes are free from preservatives and other unwanted additives.
Make Sure Your Treats Look their Best
It's no surprise that most of these recipes lean on the sweet side, which makes them perfect for Halloween, Thanksgiving, fall baby showers, and more. So, why not make your treats look as pretty as possible? Here are some easy ideas:
Use a tiered tray: Displaying mini fall desserts vertically on a tiered tray makes your buffet more interesting, and shows off all the pretty fall colors.
Garnish with seasonal fruits and vegetables: Cranberries, mini pumpkins, and gourds are all food safe ways to add color and texture to your party tray.
Add some cute party printables. In just a few minutes, you can print out some adorable Halloween printables or Thanksgiving printables to label your trays. You can even replace the recipe name with a cute themed name to make it more fun.
Garnish with fall candy: If you're planning desserts for kids, scatter some fall M&Ms, Reese's pieces, candy pumpkins, or candy corn on the dessert tray to make it extra festive.
45 Mouth-Watering Recipes with Pumpkin Spice
Satisfy your fall cravings by enjoying one of these delicious recipes with pumpkin spice. From crisp cool drinks, to delicious desserts, or fun treats for the kids, there's something for everyone.
As you can see there's no shortage of ideas to help cure a a pumpkin spice craving. And if you're looking for more delicious fall recipes, you won't want to miss these tasty recipe collections.
From sweet autumn apple cocktails to cute Halloween treats and delicious fall appetizers, there's something for everyone's tastebuds. Grab your copy today!
---
This paragraph was originally published on September 4, 2017. It has been updated with new recipes and helpful information.