Do you crave pumpkin spice recipes once the temperature dips below 80? Then you're going to love this list of 45 pumpkin spice recipes for every occasion!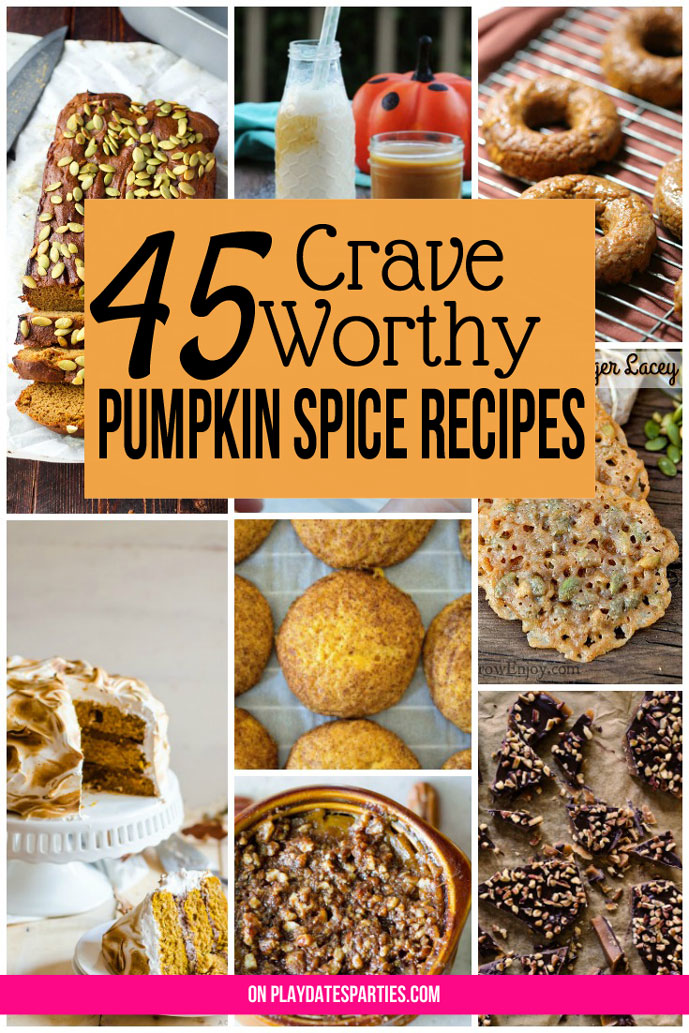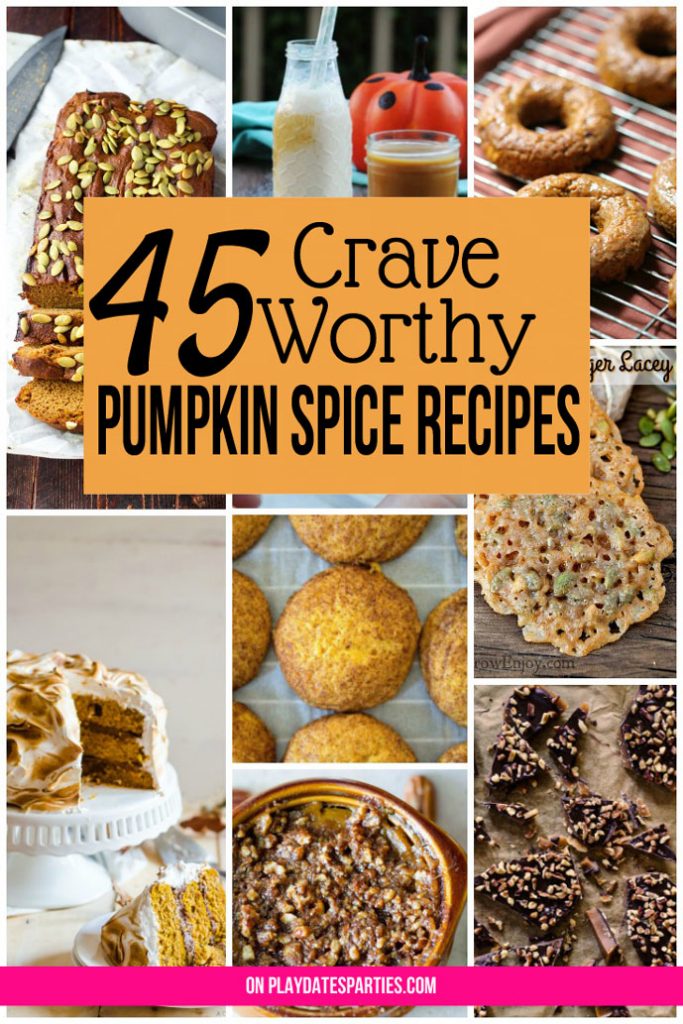 I have a confession to make.
Pumpkin spice flavoring has been making its way into my coffee since mid-August.
I know, I know. It's barely September! Die hard summer fans are still mourning the end of pool season. And the temperatures are still pretty darn warm here in the mid-Atlantic.
Yet…I still love my pumpkin spice. As the school year starts, it's a flavor that I crave with a capital C. But that warm, cozy flavor combination is about more than just coffee and quick bread.
So, I went on a search for some new and creative takes on pumpkin spice flavoring and wasn't disappointed. Even after paring things down, I still found 45 awesome pumpkin spice recipes to help satisfy your cravings anytime.
Click on through to see: