It's hard to find the perfect gift for kids. They're picky and you want something that they'll love forever. If you're like me, your child has a ton of toys already and it can be tough to find something new and exciting. Thankfully, personalized gifts for kids is the answer!
Whether you're looking for a Christmas gift or birthday present, something personalized will always be treasured. Which is why we're looking at more than 40 gifts you can have personalized and shipped right to your home.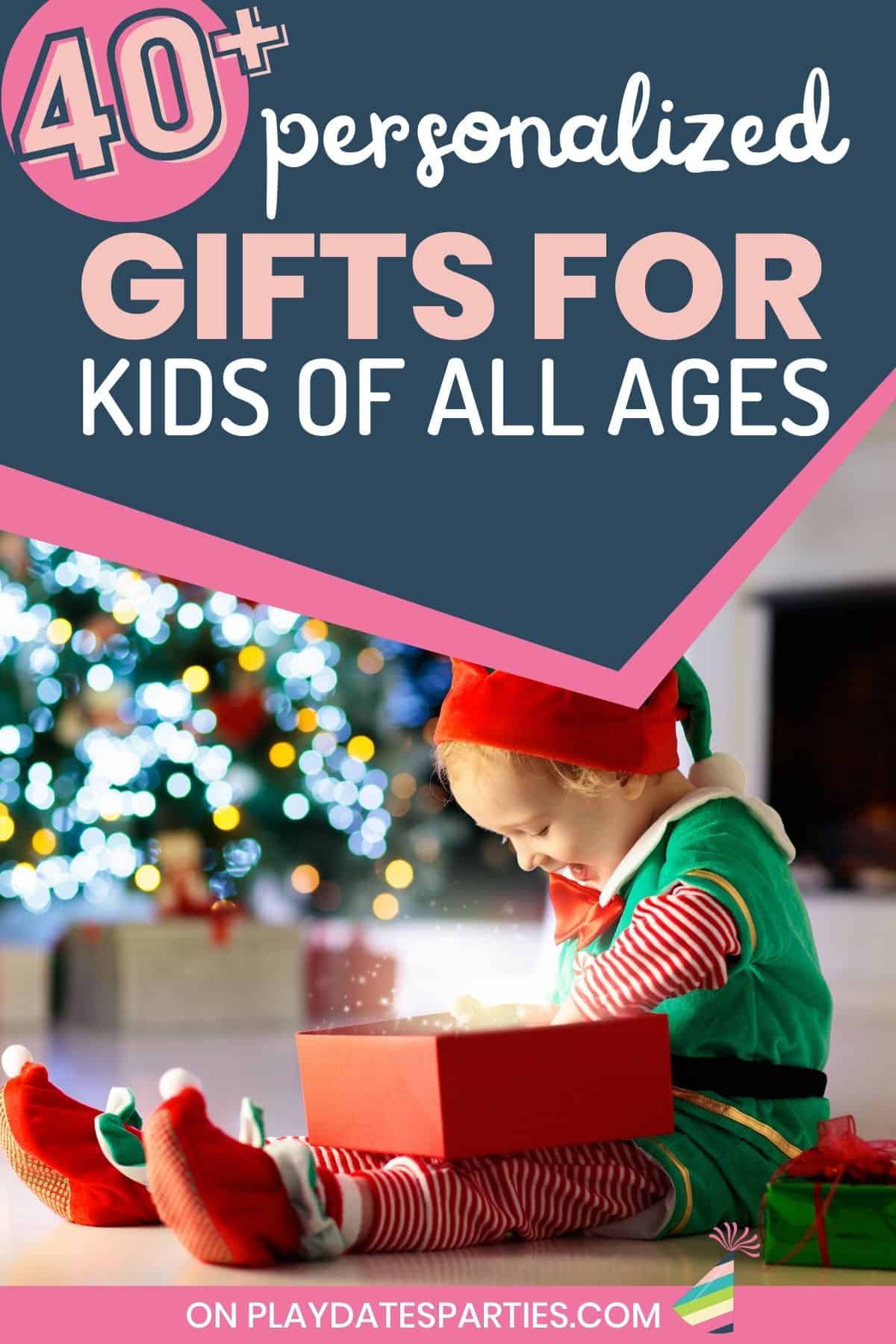 These personalized gifts are fun, unique, and make great keepsakes too! You'll find cute ideas for little kids and toddlers like wooden puzzles and custom books. And you'll find thoughtful gifts for tweens and teens like a personalized jewelry box or game controller stand.
If you really want to give fantastic gifts this year and stay organized for the entire holiday season, you'll want to grab your copy of my holiday planner. In addition to gift trackers, and thank you trackers, it includes 3 gift idea brainstorming prompts that will help you make sure you grab the best gift for your loved ones every time.
40+ Personalized Gifts for Kids
There are so many wonderful gifts to give your little ones. From stocking stuffers to big gifts and everything in between, this list of over 40 personalized gifts for kids has something for every child on your shopping list.
If you need more help narrowing down what to get them, or just want to stay organized throughout the holiday season, remember to grab your copy of my holiday planner. It has everything you need to come up with ideas, track your purchases, and even to remember your thank you cards.
Looking for more Gift Inspiration? You'll love these:
---