From sweet to savory and everything in between, you don't want to miss these 11 tantalizing gender reveal food ideas to serve at your party.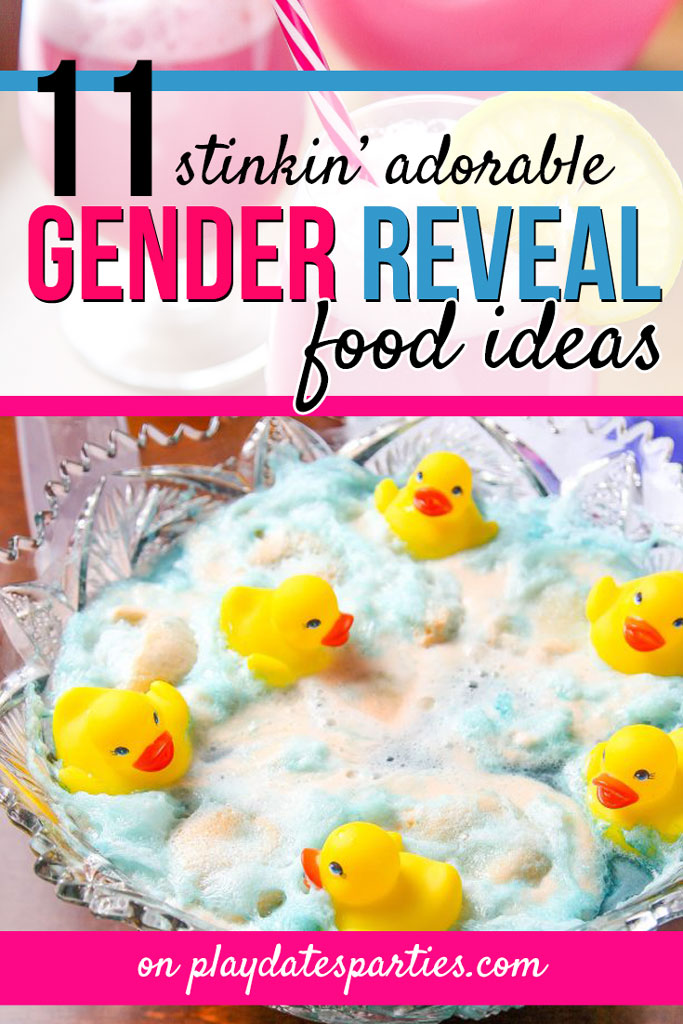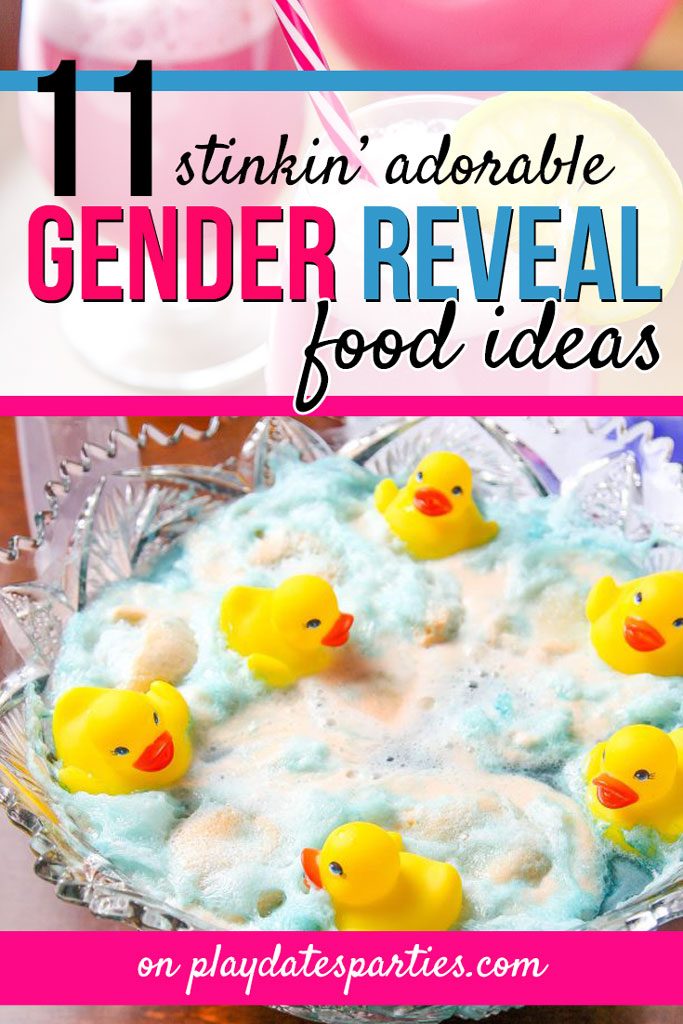 Finding out the sex of your baby is one of the most exciting moments of pregnancy. The gender reveal trend was just starting to hit the scenes when I was pregnant with my second child, and by the time baby #3 came around, I was too impatient to let someone else know before I did.
So, we never had our own gender reveal party. And I'm kinda sad about that.
Our baby making days are definitely in the past, so these days I have to live vicariously through everyone else's pregnancies. It's not so bad, really. I miss the newborn cuddles, but at least I can enjoy the eye candy!
Today, I figured it would be fun to just to look at gender reveal food ideas. We covered gender reveal cakes here, and gender reveal photos here. So it's time to round things out a bit.
Gender Reveal Food Ideas
When looking for gender reveal food ideas, it's easy to get swept away with the idea of making everything pink and blue. But if you do that, you're looking at an overload of sweets.
(Not that I don't like sweets, have you seen my desserts archives?)
But to have a well rounded buffet you need food that is both sweet and savory. So let's take a look at how to put it all together.
What to do with food that isn't pink or blue
The key with food that isn't in the theme colors is in the garnish and the presentation. There are so many ways to add a splash of color to off-theme food. Here are a few ideas:
The point is, don't get hung up on only serving food that fits the party theme. Make sure to have a few favorite recipes in there and you'll be so much happier.
Pink and Blue Drinks for a Gender Reveal Party
The first thing you should offer your guests after taking their coats is a nice glass of something tasty. Here are a few great options to keep with the gender reveal theme: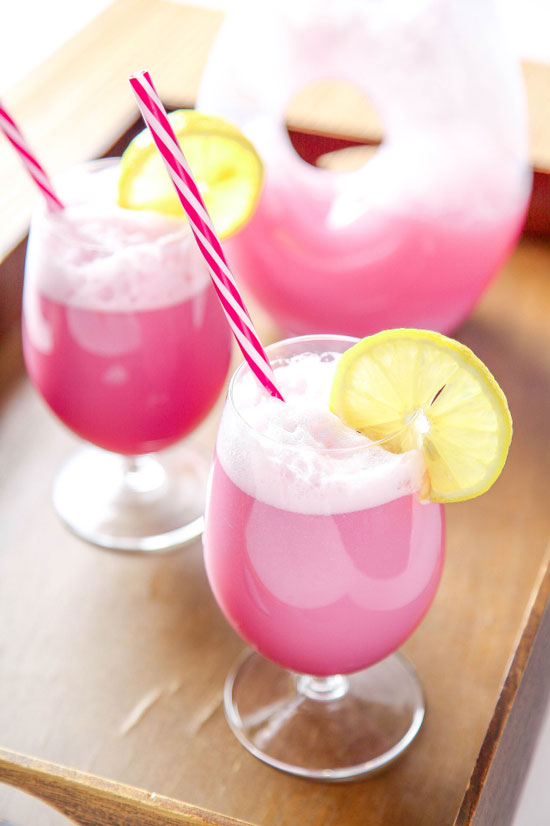 The color in this Raspberry Sherbet punch by Baking Beauty is just so gorgeous. It would definitely be perfect at a gender reveal party alongside a blue drink.
And speaking of blue punch, this version by Sunshine Blog definitely sounds like a good choice for a baby shower or gender reveal party.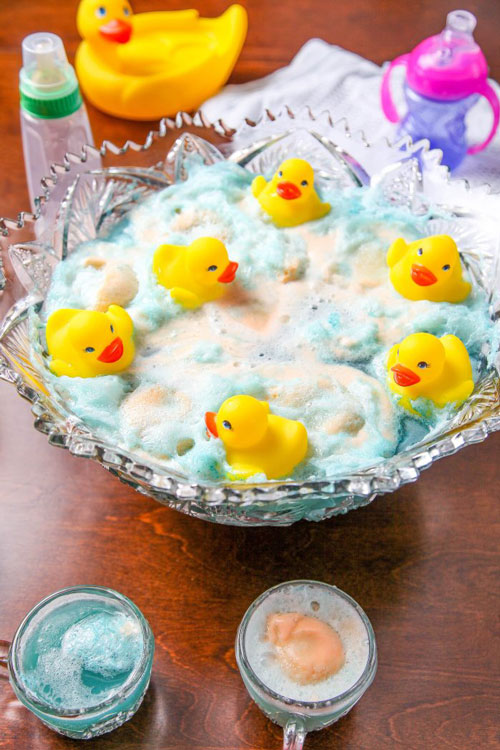 Baking Beauty shares another blue punch, but with the rubber duckies inside, and that pinkish tone from the sherbet, I definitely consider this more of a gender-neutral baby shower punch.
Looking for a more sophisticated way to represent both pink and blue in your gender reveal drinks? Definitely consider serving up pink blueberry lemonade. So easy, but so pretty, too.
Savory Gender Reveal Food Ideas
We've talked about how to display savory food that doesn't fit the theme, but that doesn't mean all is lost. I love the idea of serving these yummy recipes to your guests:
Sometimes it's the simplest ideas that are the best, and these pink and blue deviled eggs fit right into that category. Just dye the eggs pink and blue and then whip them into a batch of your favorite deviled egg recipe.
These watermelon feta blackberry skewers are the perfect example of healthy food that works well for a pink and blue food combination. Plus, they're healthy too!
I love the idea of using the pink tone of salmon to represent the pink side of your gender reveal buffet, and smoked salmon and cream cheese swirls are a simple and tasty way to include it.
It doesn't get much easier than a bag of chips and some salsa. So why not use blue corn chips? And you don't want to miss the recipe for fresh salsa from My Heavenly Recipes.
Sweet Gender Reveal Food Ideas
Of course I couldn't leave out the sweets. It's just not a party without them! Take a look at these small bite sweet treats that are perfect additions to your dessert table.
You can use these adorable M&M truffles to reveal the gender of your baby, or just fill them with both colors to keep your guests guessing.
First off, I love that Inspiration Made Simple serves these muddy buddies up in pink an blue cupcake liners. And again, you can whip up a big batch of the basic recipe and split into two to add the different colored candies.
Originally posted on I Dig Pinterest, this Pink Lemonade fruit dip is a tasty and cute way to add some pink to your buffet too.
Now It's Your Turn
I may have missed the gender reveal train for my own kids, and all my friends are well past that stage too. But it's still been a lot of fun looking at some amazing gender reveal food ideas today. Not only did we look at the sweet stuff, but a few savory options, some drinks, and some tips for making non-themed food fit the party as well. Now I want to know…
If your best friend asked you to host a gender reveal party…which of these recipes would you choose?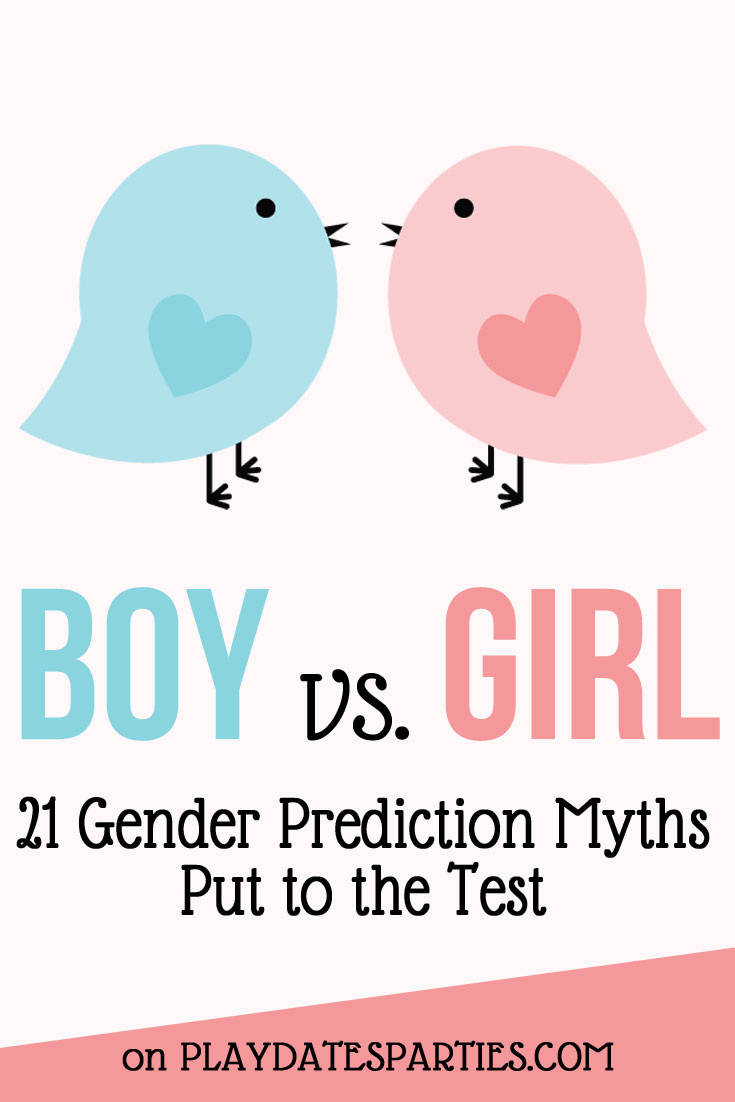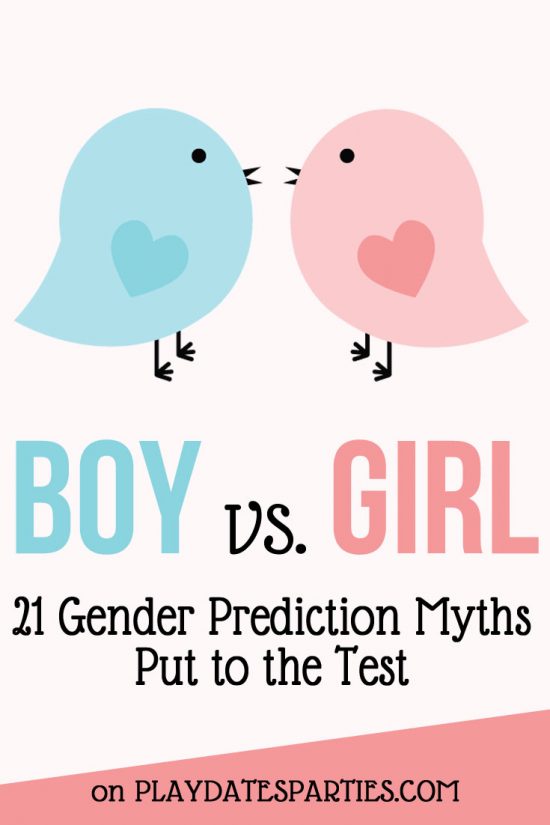 Don't forget to subscribe via
Bloglovin, Facebook, and Twitter,
to get more updates!