Yes, we all love magazine-worthy home decor. But it's just as important you learn how to love your home just the way it is.
Keep reading to learn 7 tips to help you fall in love with your home again – imperfections and all.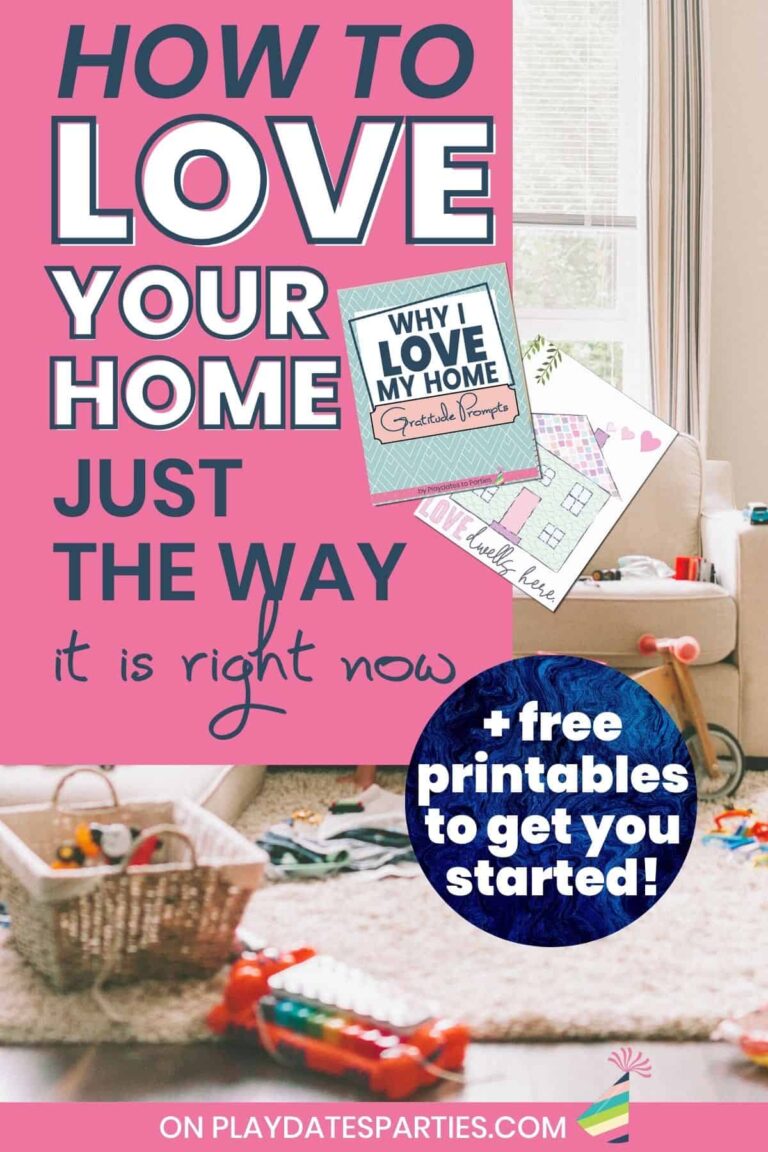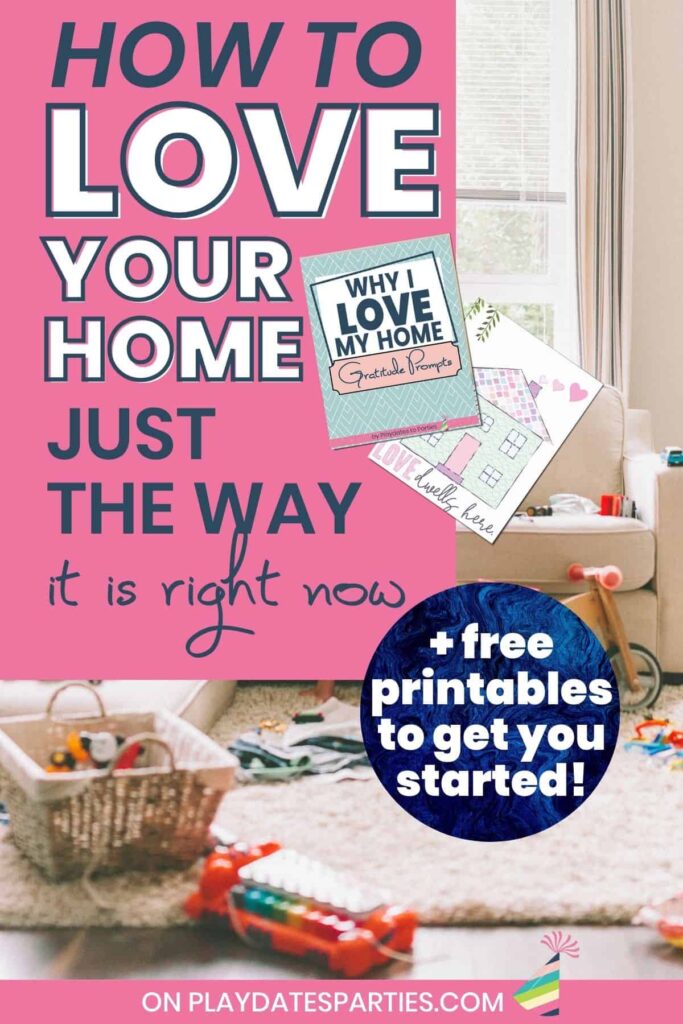 "I want this room!"

"That kitchen is gorgeous."

"Can you imagine having a master bedroom this size?"
It was just a normal spring weekend, and our family was out touring model homes.
No, we're not planning to move anytime soon. We just love to see new homes. The husband likes to get ideas for his future 'man cave', the girls love to see the way kids' rooms are decorated, and I just like to look at pretty much everything.
But then one day, our fun little family hobby turned sour. As we left another gorgeous model, our second child suddenly hit us with "I don't want to go home. I don't like our home."
What a zinger. Straight to the heart.
Were we teaching our kids that our home isn't good enough? Was this fun hobby making our kids unappreciative of the home my husband and I have worked so hard to improve?
Let's be clear. Our house is no model.
It's a split-foyer home that's over 50 years old. It was built in a time when contractors had little concern for craftsmanship, storage space, or even household flow. But it's well maintained, well updated, and provides just enough space for our family of five.
I realized in that moment that our whole family needed an attitude adjustment. I took inventory of our home and made a plan.
But first and foremost, I started working on improving our whole family's attitude toward our home. Sure, it's not perfect, but there's still so much to love about it.
Nearly a year after the day we left that model home with a fitful four-year-old, I can now say that we all learned how to love our home much more than ever before.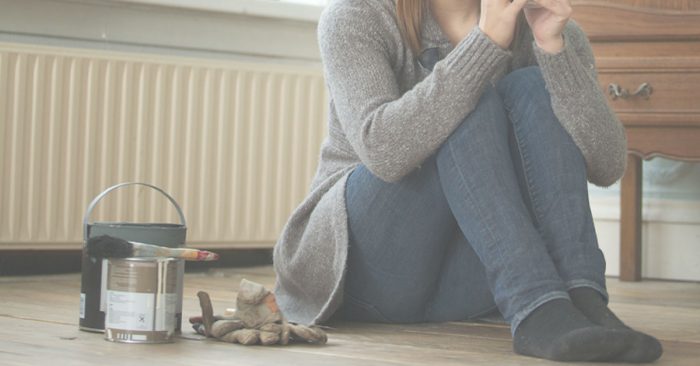 How to Love Your Home Just the Way it is
1. Start with acceptance.
Just like the famed serenity prayer, we all need to learn to accept what we can and can't change about our current situation.
2. Identify what's bothering you.
Do you feel like you're constantly battling clutter? Do you just have too much stuff everywhere? Does your house need updating? For us, it was our kitchen and master bathroom (which, ironically, ended up needing renovation far earlier than planned).
3. Create at least one happy place.
Find one spot that you can quickly clean up or redecorate in a way that makes you deeply happy. It doesn't have to be a whole room, it could be a bookshelf or even just the top of the coffee table.
Take a few minutes each week to tackle small spots like these, and you will suddenly find yourself surrounded by spaces you love.
4. Make a plan.
Identify a schedule to update the spaces that you don't like and find a way to make sure you stick to it. If major renovations aren't in the budget, figure out small things you can do to make a big impact in your room.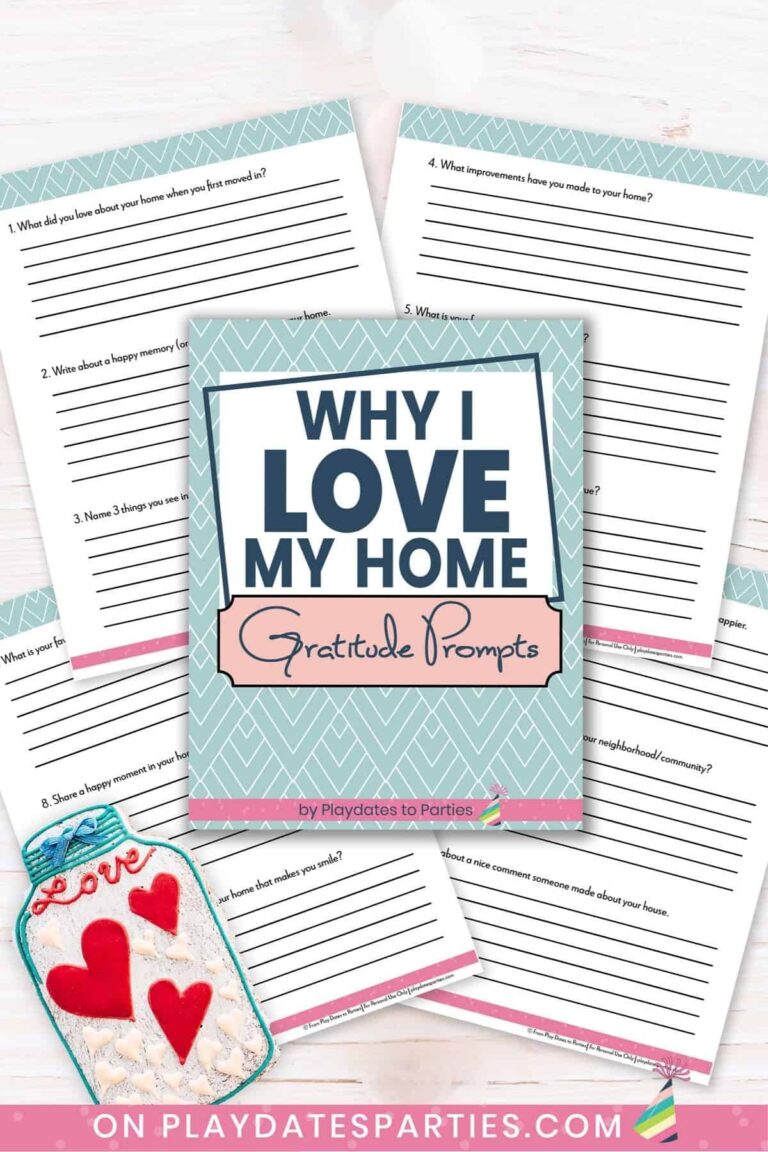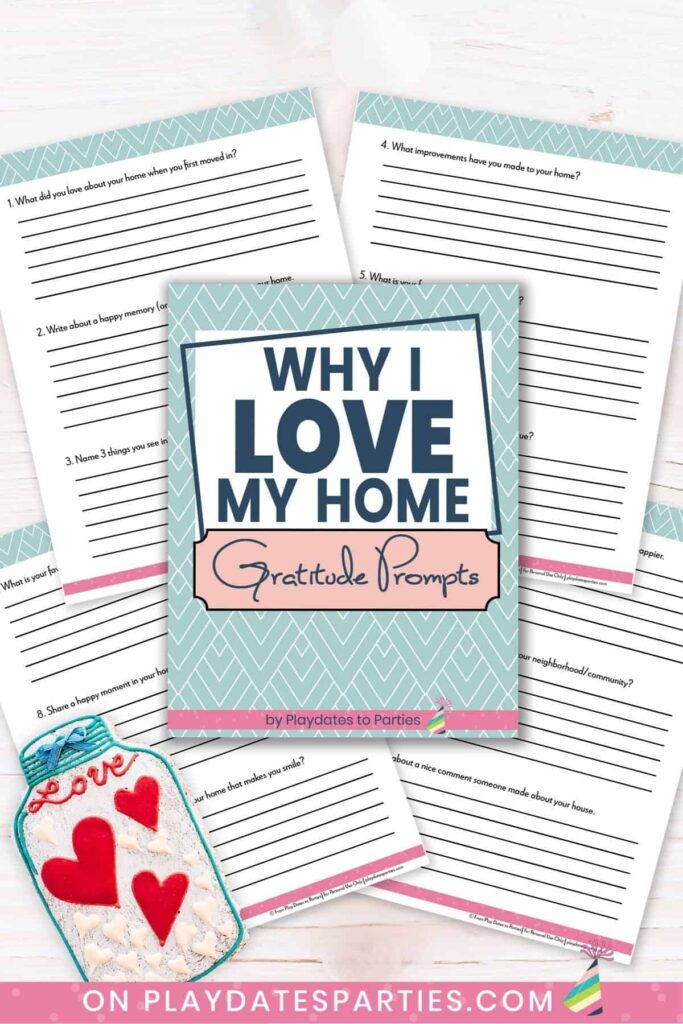 5. Write down what made you love your home at first…and what you still love about it.
What was it that made you choose that space you love?
Was it architectural character? The location? What are the happiest memories you have of your home?  Write the list down so you can refer back to it. But don't put it down somewhere it'll be forgotten.
To help you out I've got a mini journal with 12 gratitude prompts to help you remember why you love your home.
Typically I sell the journal here in my shop, but newsletter subscribers can get a copy FREE. All you need to do is add your name and address to the form below, and it will be sent straight to your inbox.
6. Remind Yourself Often That Your Home is Worth Loving
Visual reminders are always helpful when changing a mindset.
Put something up on your walls to remind you that your home is worth loving. It can be as simple as post-it notes on your bathroom mirror, inspirational quotes in your favorite planner, or a cute art print like those in my Love Your Home art print bundle.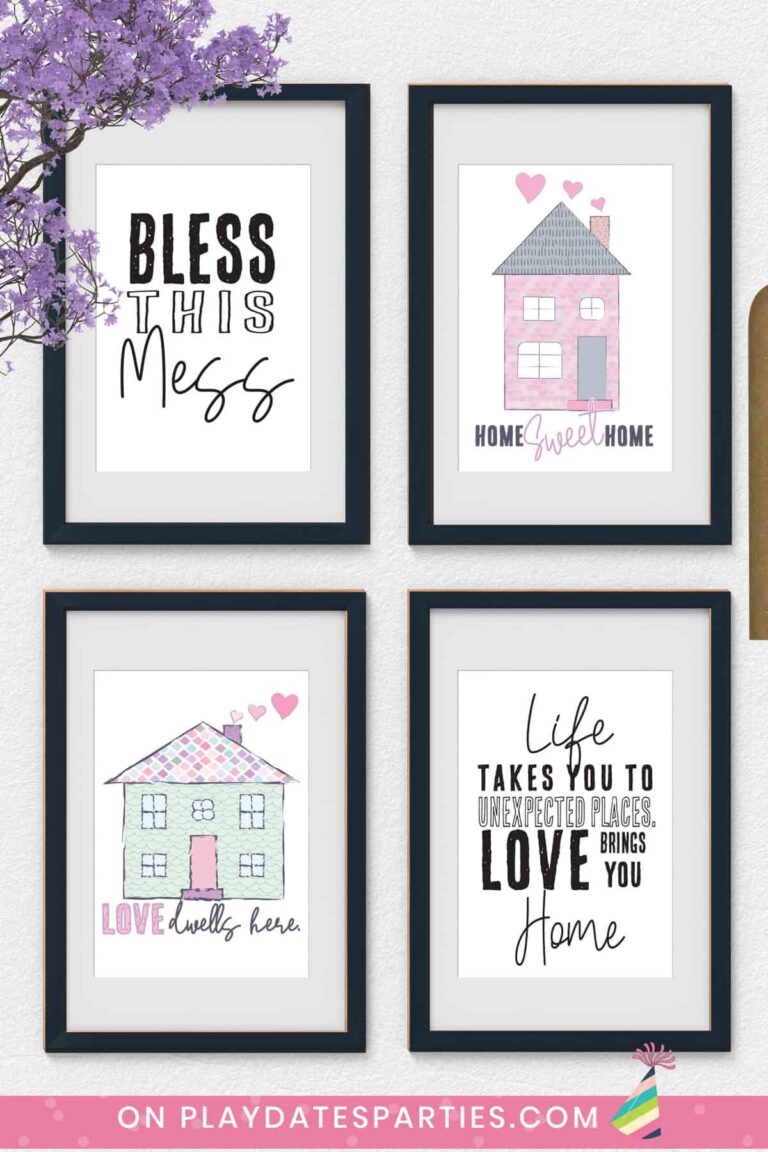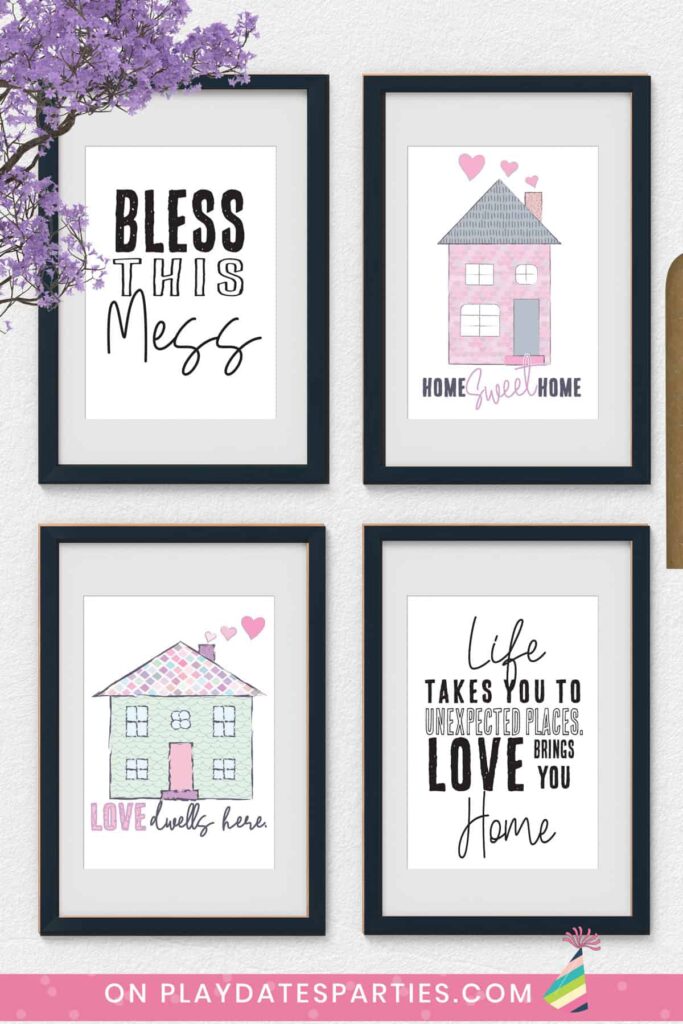 Put this art in a classic frame or on a fun clipboard in a main area of your home, and you have an instant reminder to love your home. (without being awkward or obvious)
Subscribers can also get a copy of the Love Dwells Here art print for free. Just fill out the form below and I'll send it straight to your inbox.
7. Finally, Get Started
You can't just wish to love your home the way it is. Get started right now by grabbing your Why I Love My Home Gratitude Journal and Love Dwells here art prints. Because, it's not those four walls that make a house a home, it's the love that lives within them.
Once your mindset is straight, you can start your plan to take charge of the things you want to change in your home.
And before you know it, you won't feel a need to stop at new home models and compare what you have with what life could be like. And you will definite love the home you're in right now – imperfections and all.
If you liked this post, you'll love these:
SaveSave
---
SaveSave
SaveSave