There are only 5 days left in 2016. In some ways that just seems insane. (Where did the year go?!) In other ways, I'm ready for the year to be over. (RIP so many beloved artists.)
Whether you're sad to see 2016 go, or excited to start a new year, there are plenty of fun and stylish ways to ring in 2017 this Saturday. I've rounded up fun activities for adults and kids, plenty of party hats, party printables, new year's eve questionnaires, and loads of gorgeous calendars.
And if you can't find the free New Year's Eve printables and calendars you want, you can also search the additional 109 options in the New Year's Eve Archives.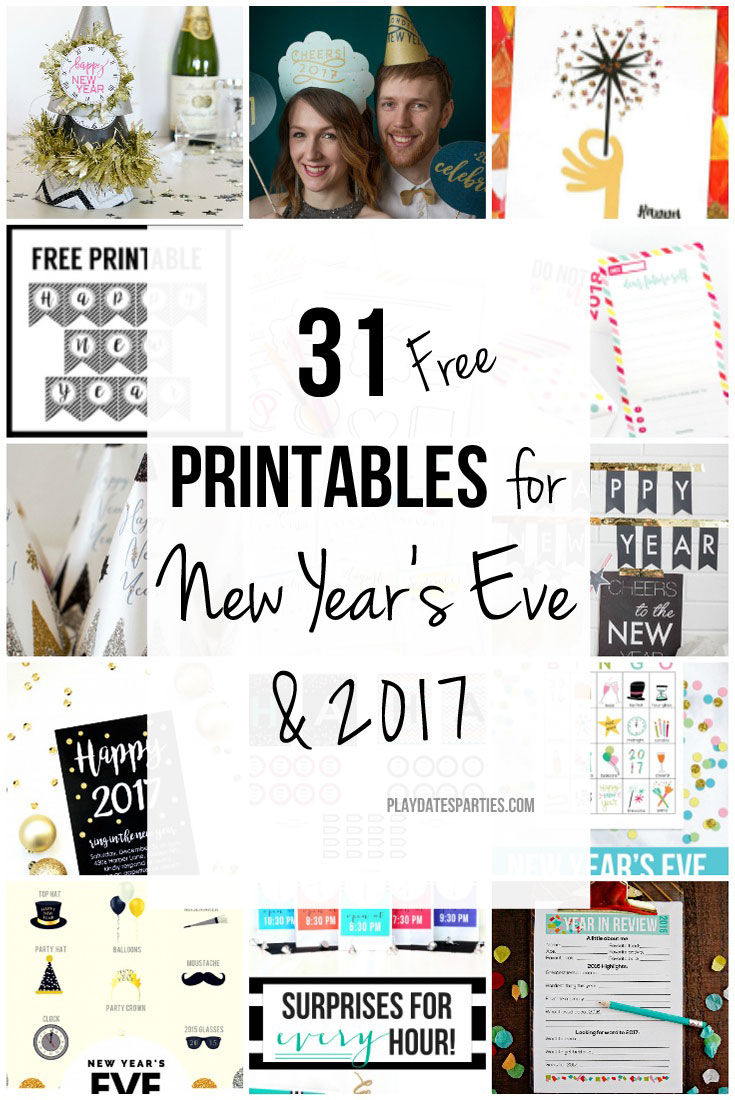 31 Free New Year's Eve Printables and Calendars for 2017
Subscribe via
Bloglovin, Facebook, and Twitter
to get more updates!