Are you ready to get your life back? Try these five easy ways to save time at home that got us an extra 15 hours every week!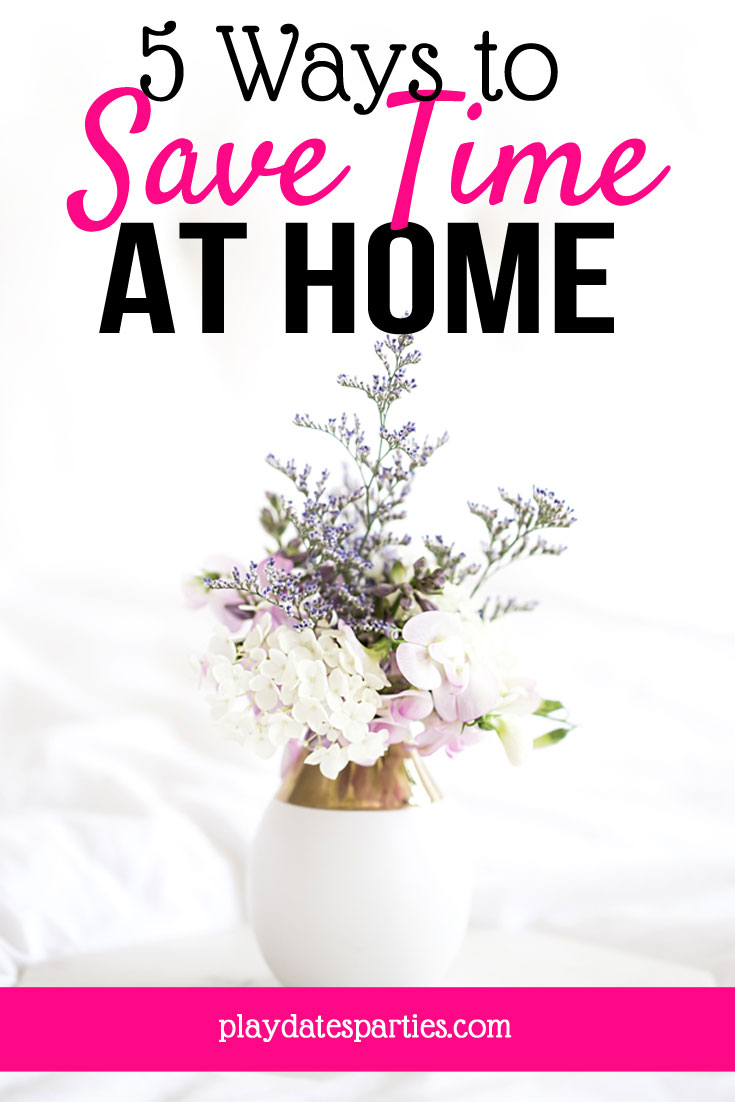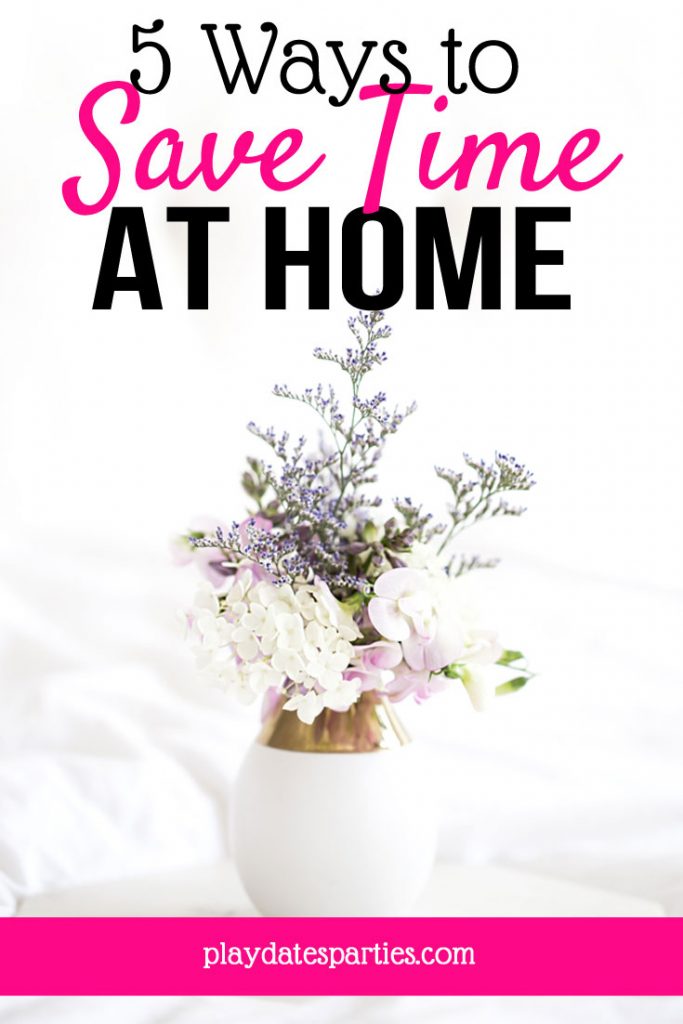 How did you spend your time before you had a family to care for?
Did you go to scrapbooking parties? Maybe you dabbled in sewing or painting?
Before we had kids, I used to spend hours decorating our home. I would spend all day at work looking forward to getting home and attacking another project.
After our first daughter was born, that all changed.
And it was good. I loved being a mom.
It wasn't until I started planning her first birthday party (and going totally overboard) that I realized how much I missed creative pursuits. Trying new recipes, hosting family and friends for parties, and changing up our home decor.
Eight years and two more kids later, time is extremely precious.
It's taken some trial and error, but we've found a few crucial ways to take back our time so we can actually do some of the things we really love.
5 Ways to Save Time at Home (So You Can Do What You Really Want)
1-Meal Planning
Even if it sounds like drudgery, meal planning done right can save TONS of time and stress.
There is an art to finding the right system for your family, so it can take time to get it right. But it's so worth it once you get it figured out.
Knowing what we're going to make each week saves time preparing our grocery lists, reduces the amount of grocery shopping we have to do, and saves time in actually making dinner each night.
Seriously, so worth it.
Our Time saved: 3 hours per week
2-Stop Writing Down Repetitive Tasks
Some people love their paper planners, but I have one question: How much time do you spend writing the same task over and over again? Or even just writing the same items on your grocery list?
Writing by hand is slow, and there's just no need to do it that way anymore.
Electronic scheduling and tasking tools make this easy, but what if you just love your paper planner?
If you're a paper planner person, get stickers made with the things you do over and over again and use those instead of writing them down.
Make a printable shopping list pre-written with the groceries you buy every week. Then just add the new items you need to the end. (If you make use of the next tip – this will practically be done for you!)
Time Saved: 1 hour per week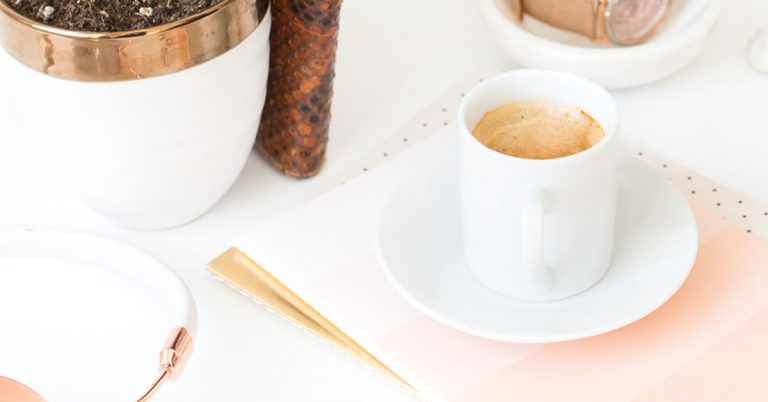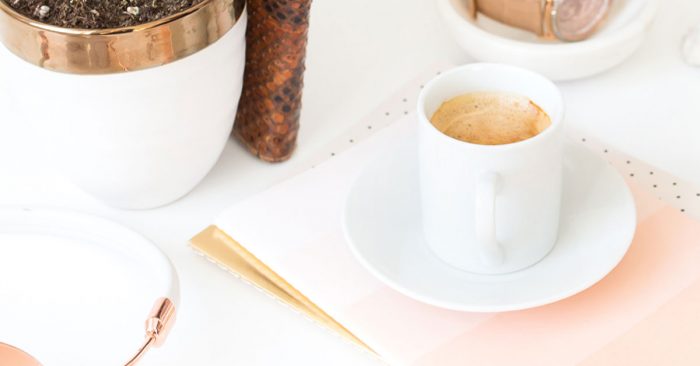 3-Grocery Shop Online
At the beginning of 2017, we started doing all our grocery shopping online – and it was life changing.
Sounds silly, right?
But I had gotten to the point where grocery shopping was taking four hours (!) to finish. And, even with a good list in hand, the impulse purchases were getting out of hand.
These days, our groceries are delivered early on Saturday morning. And within an hour, they're put away. It's amazing.
The best thing is, you have tons of options for online grocery shopping these days, including:
Time Saved: Up to 3 hours per week!
4-Outsource
Think about those tasks that take a LOT of your time, and that you HATE to do.
Then, pick one of those tasks to outsource. Here are a few ideas to get you started:
Hire a cleaner.
Teach your kids to clean the house.
Pay the kid next door to mow your lawn.
Swap babysitting time with a neighbor.
Join a neighborhood carpool to get the kids to school.
Look into laundry cleaning services (yes, they exist!)
For us, it's housecleaning and yard work. Those were both activities that would take up almost our entire weekend to finish. It was causing stress in our marriage, and we weren't getting to spend enough time hanging out with our kids, much less doing the other things we really love.
Making the commitment to spend less in other areas of our life in order to outsource those tasks has made a huge difference in our lives, and it's worth the other sacrifices we make.
Our Time Saved: 5 hours per week
5 – Streamline Kids' Activities
We know families whose kids actives take up every single spare moment of their lives. It seems like every time we want to get together, they can't because they have to take one or another of their kids to some kind of practice.
And you know what? We miss hanging out with them.
For a while, we started to fall into this rabbit hole as well. It was getting difficult to manage all the activities. And when the husband went on travel, life was pure chaos! So, a difficult decision had to be made.
We cut our kids school-year extracurriculars down to once per week. Not only that, but we found activities that our older two could do at the same time.
So, instead of rushing in and out of the house after school, arguing over who is taking which kid where, and how travel will affect it, we take our kids to the same place at the same time every week.
I know this may change in the future, but since our youngest is only two years old, and weekday babysitting is pretty much nonexistent, it's what we have to do.
Our Time Saved: 3 hours per week
Total Time Saved: 15 hours per week!
Let's consider this again: We've streamlined our crazy schedules to get back 15 hours every week. That's more than half a day!
Don't get me wrong, our lives are still hectic. With three young kids, there's just no other reality.
But now we have at least a little more time to spend doing the things that weren't getting done before. And when those are done, we get to finally have some time doing the things we used to do before we became parents. Sometimes our kids even join in on the fun…and that is the most precious part of it all.
Now It's Your Turn
Take a look at your schedule and figure out where you can use some of these tips to save time at home. You can start with something easy, like a reusable grocery list or give Amazon Fresh a try. Or you can go big with hiring a housecleaner. The important thing is to try something.
How will you be taking back your time this year?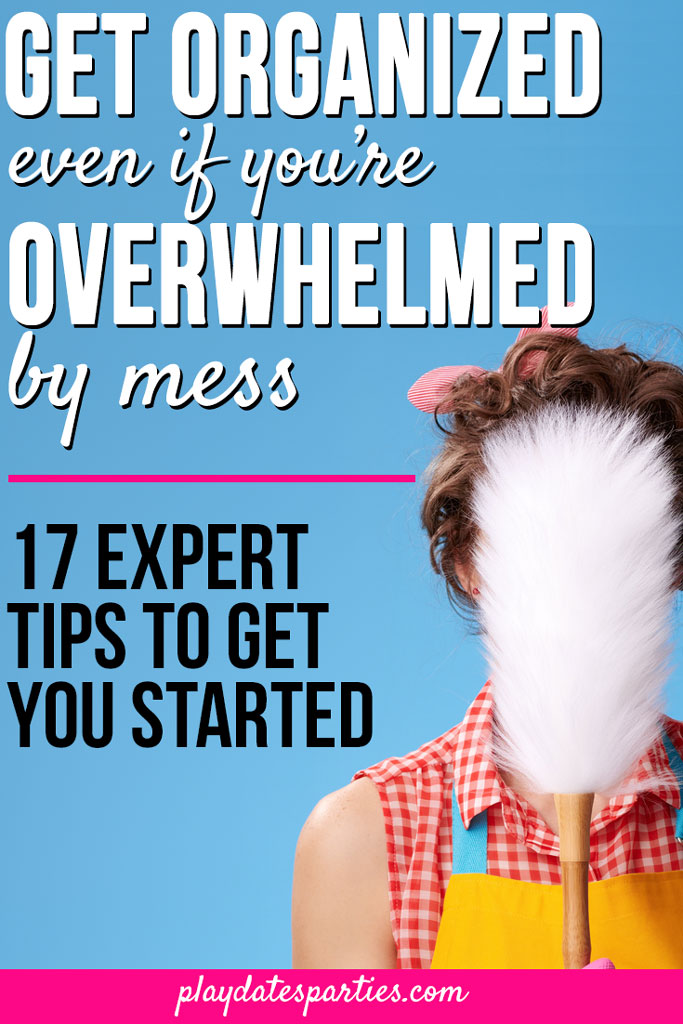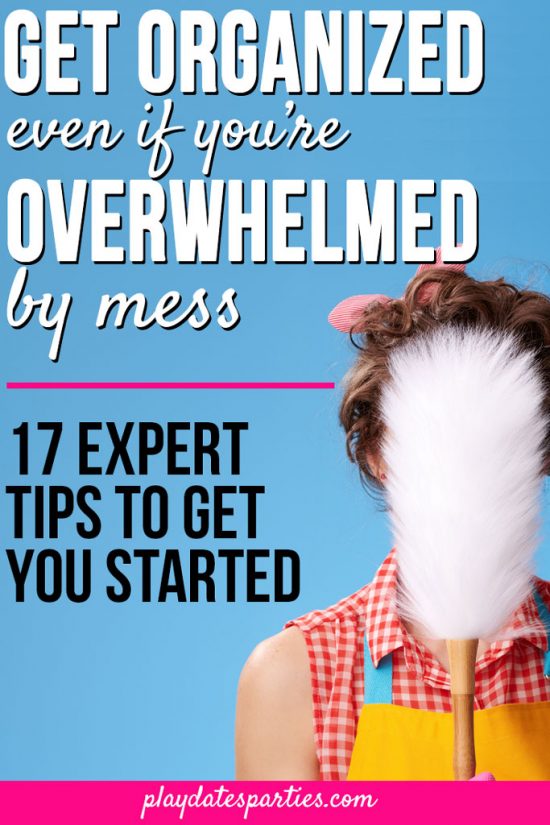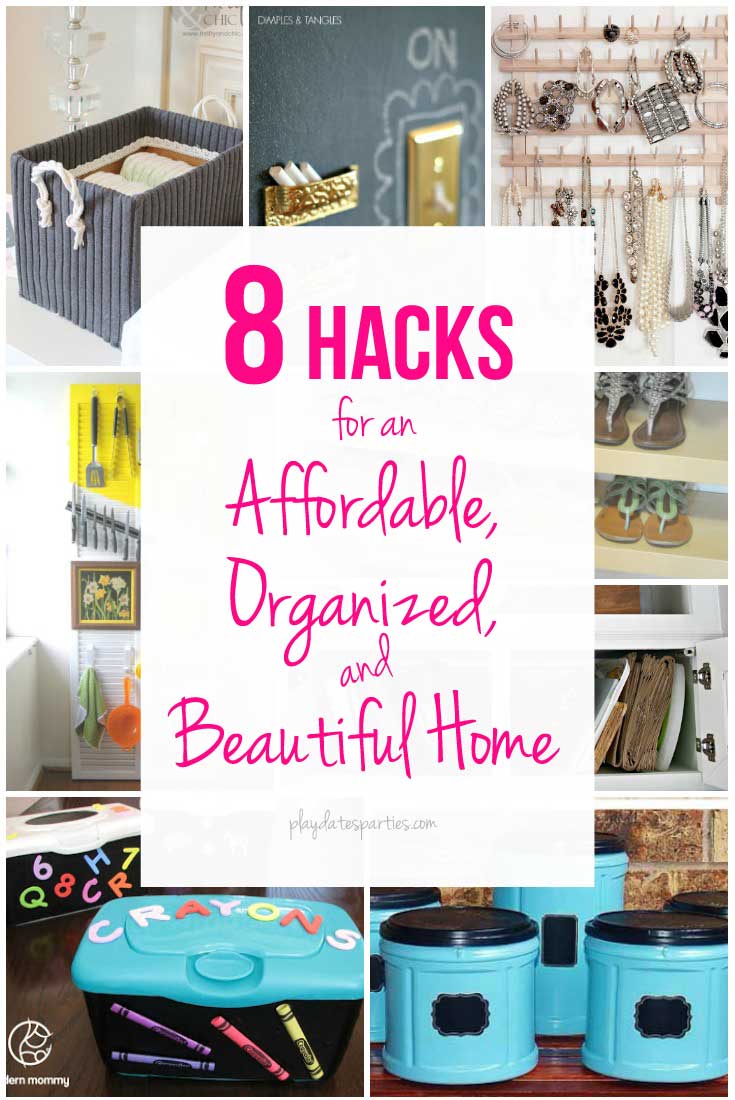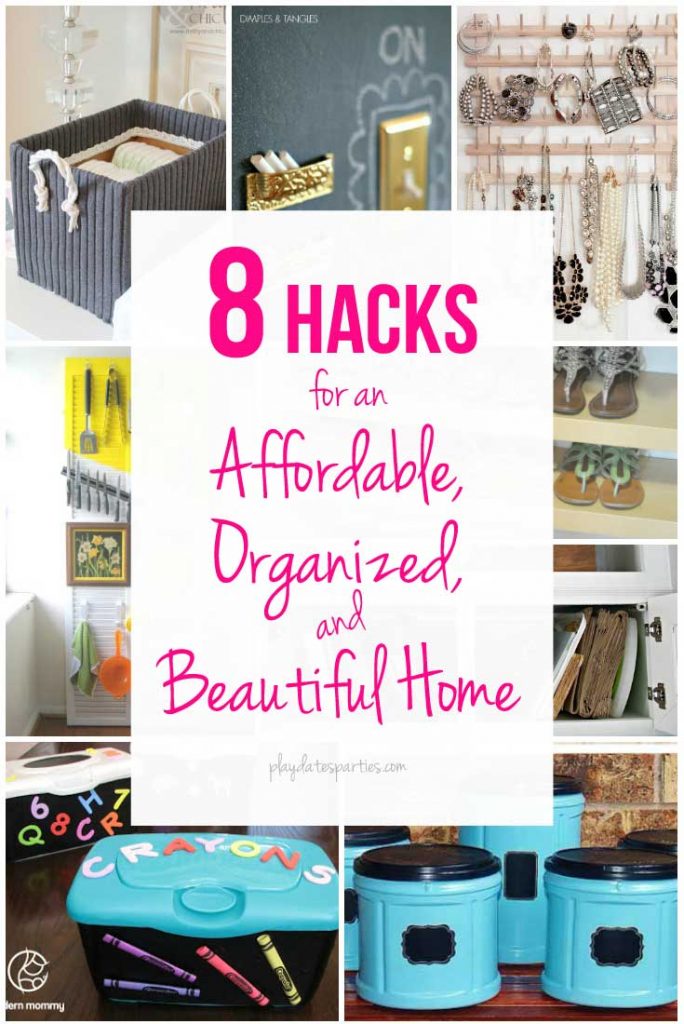 Don't forget to subscribe via
Bloglovin, Facebook, and Twitter,
to get more updates!
SaveSave
SaveSave
SaveSave
SaveSave