Affordable organization hacks: 8 beautiful ways to get your home organized in the kitchen, the bedroom, and the toy room.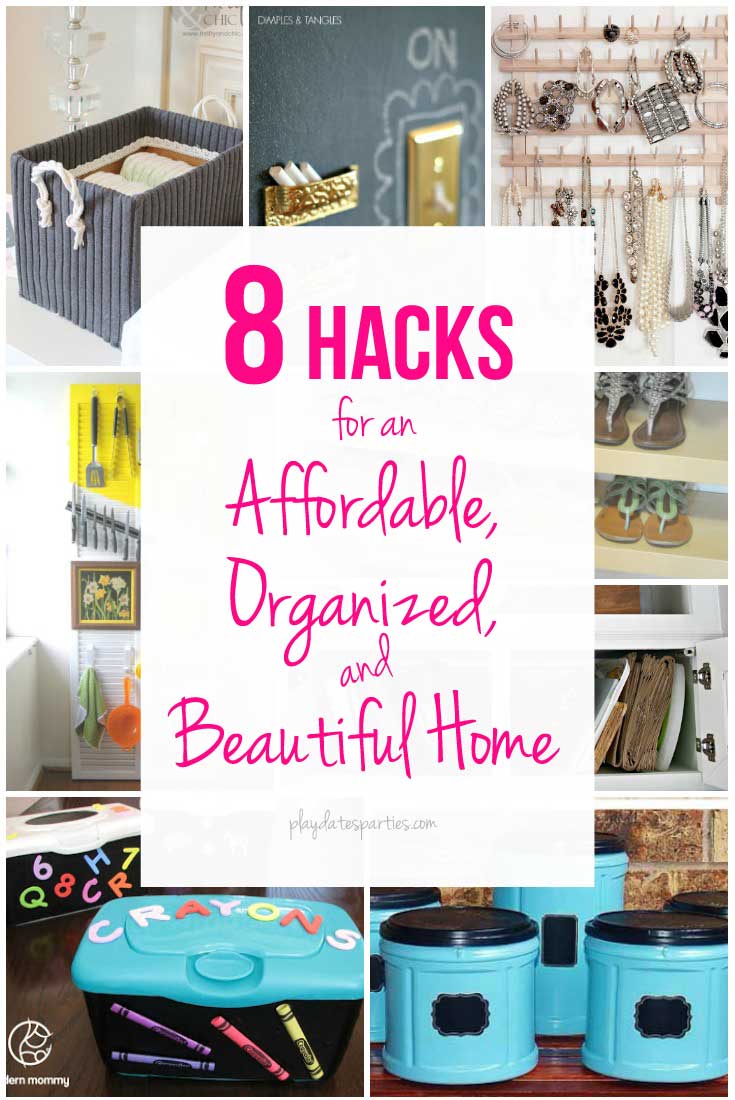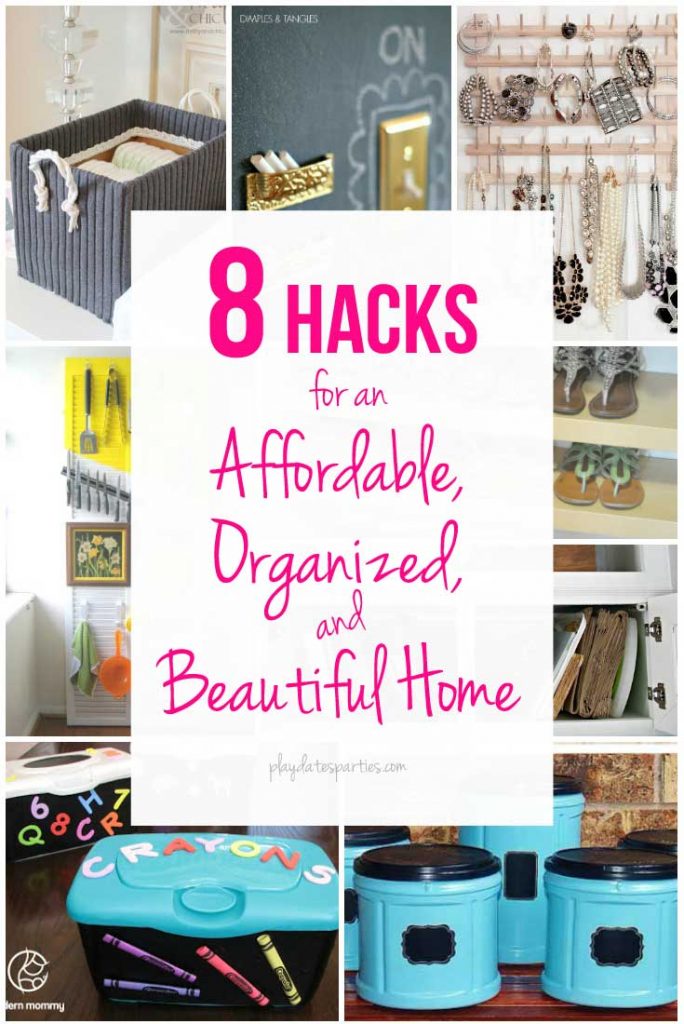 The sun was out this weekend and the temperatures were perfect in the low 70s. None of us needed anything more than a light jacket. It was almost hard to believe that it's still February. Of course, it's no surprise that the warmer temperatures also got me itching to get started finding affordable organization hacks to try when it's time to really start spring cleaning
Now, I'm a big believer in organizational systems that are both functional and pretty. After all, if your organizational system isn't nice to look at, how likely are you to keep up with it? Then again, no one wants to spend a fortune organizing every room of the house. I know I'd rather save the money to pay for school tuition or a fun trip with the family.
The best thing is that you don't have to wait for beautiful, warm weather and spring cleaning to get started with these gorgeous organizing hacks. Go ahead and try them out now, so you can sit back and enjoy your beautiful home when spring really hits.
Organization Hacks: 8 Beautiful Ways to Get an Organized Home
True story, I once lived in an apartment that had no kitchen drawers. I wish that this louvered door kitchen organizer from Creating Really Awesome Fun Things had been out at the time because it would have been a perfect solution to my storage problems, while also being a colorful display and conversation piece. New doors can run $100 or more, so to save money you can search for a salvaged door or use louvered exterior shutters (about $40) which can then be hung on a wall.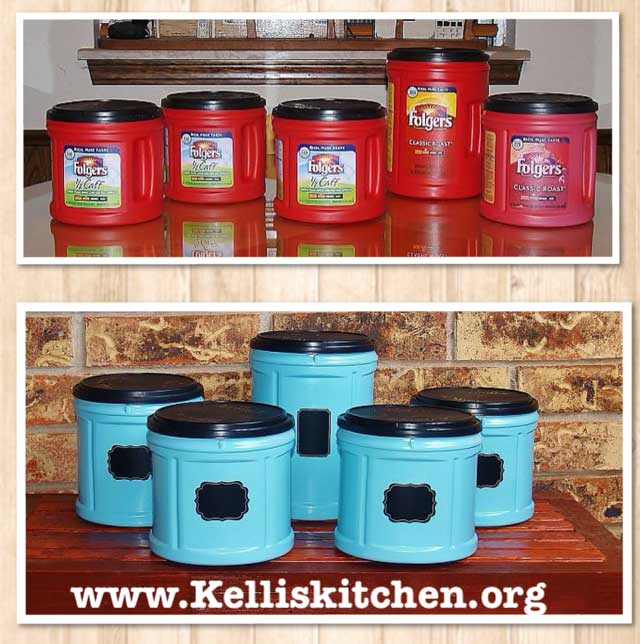 You drink coffee, right? Next time you finish a tub of coffee grounds, keep the container and follow the directions from Kelli's Kitchen to paint it up as a pretty way to store any number of items, from kitchen goods to kids' toys or craft supplies.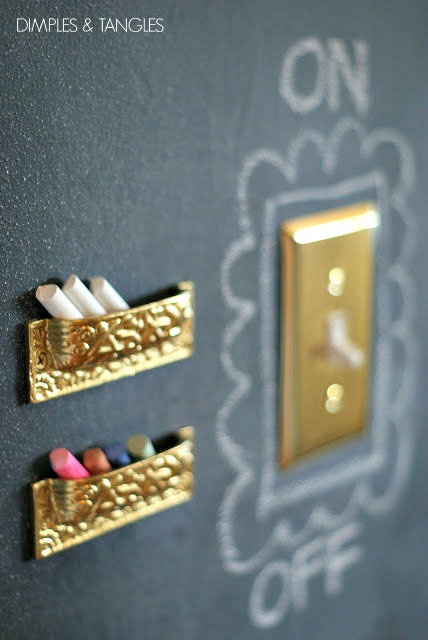 Chalkboards are all over the place these days, from your standard kid's color easel to giant framed art boards, or even whole wall installations. I love how Dimples and Tangles used a pretty antique-style drawer pull to keep small pieces of chalk organized with a decorative touch.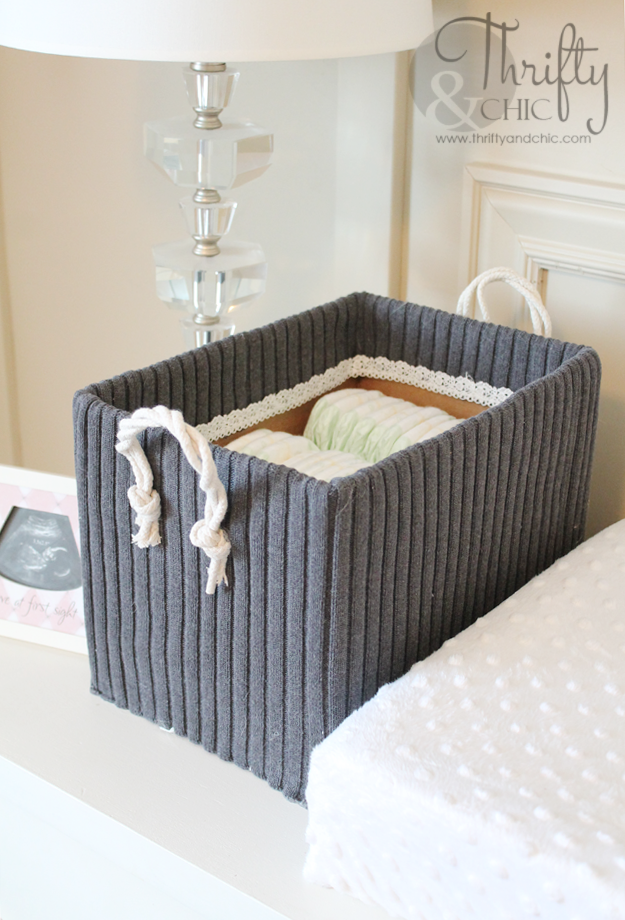 Don't throw away those shipping boxes. I covered an old diaper box with twine, but you can also use fabric, or like Alicia at Thrifty and Chic, you can cover sturdy product boxes in old sweaters!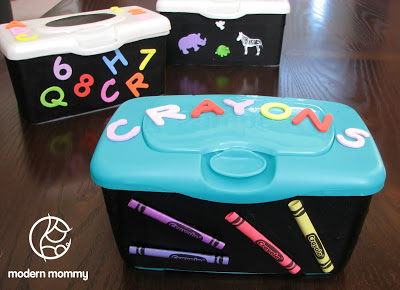 Similar to redecorating diaper boxes, Modern Mommy Canada shows how to repurpose old baby wipes containers for small toys. Don't feel limited to coloring and craft supplies, this solution would be perfect for all sorts of small toys (I'm looking at you, Barbie).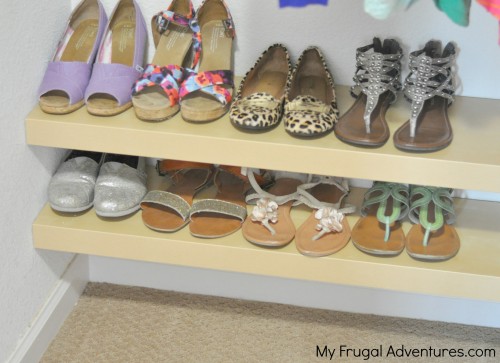 Standard shoe organizers often don't have enough space in each cubby for men's shoes or boots. But this shoe shelf IKEA hack from My Frugal Adventures is a pretty way to store everyone's shoes.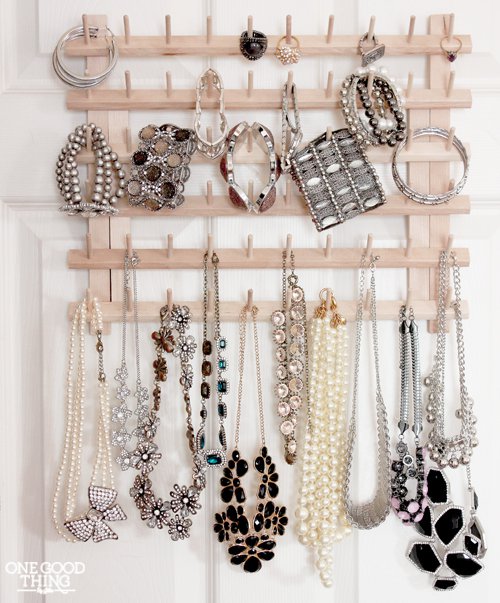 There are dozens of jewelry organizing systems and DIYs out there, but I love the simplicity of using a thread organizer to hold bracelets and necklaces. Just put it up and you're done!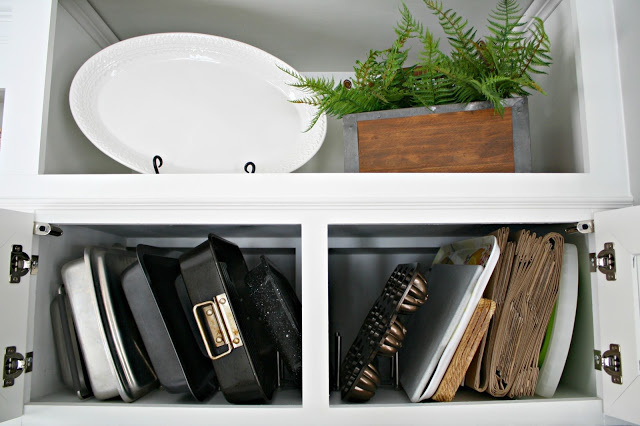 My favorite organizational systems are the ones that are flexible to meet your individual needs. Thrifty Decor Chic found a way to use an Ikea Variera organizer in two different ways to keep her kitchen organized. Aren't those cabinets so pretty now that everything has a little bit more space?
What are your favorite affordable organizing hacks?
How would you spend the money and time you saved from budget hacks?
Subscribe via
Bloglovin, Facebook, and Twitter
to get more updates!
Don't forget to check out these awesome posts:
[pt_view id="703d10feth"]