Sometimes creativity just needs a little prompt to get going.  In this case, the prompt was "Painted Halloween" at the CSI Project.
When I found out that the prompt was all about paint, I just knew that I had to use my favorite paint method: spray paint. With a full-time job, a little kid, and this blog, I don't have a whole lot of extra time for cleaning up after brushes and the like. Spray paint is fast, easy, and so much fun! Plus, I happen to have a gigantic stash of spray paint already on hand. Score one for frugality.
But what to paint? Most Halloween decorations these days are out-of-reach because my two-year-old daughter is horribly afraid of anything that might be considered 'scary'. I never knew how limiting that was until I took on this challenge!
Then, the other day I was walking through the store, and found the perfect item. It was cute, had plenty of personality, and is a classic Halloween decoration. The subject of my paint prompt is plastic Halloween candy buckets!
Does anybody else remember these from the 80's? I don't think my childhood buckets had this much personality, though. These things are so sweet and happy with their smiling faces.
[clickToTweet tweet="This is the Cutest Painted #Pumpkin Planter Ever! ? #Halloween #DIY via @PlayDatesParty" quote="This is the Cutest Painted #Pumpkin Planter Ever! ? #Halloween #DIY"]
That said, if you've ever spray-painted plastic, you know how it has a tendency to chip off. Thankfully, that is now solved with Krylon Fusion paints for plastic. (not an affiliate, just a fan) I knew that with a coat or two of Krylon Fusion primer and paint, my buckets would be ready for Halloween in no time.
Tip: If you can't find your perfect color in Krylon Fusion, use a lighter color of Fusion as a primer and use regular spray paint over top. It works perfectly!
Since we have a little girl, our pumpkins were painted her favorite shade of bright pink. Nothing but happiness going on here!
Initially, I thought they would be perfect as pathway lights between our azalea bushes. The pops of pink are definitely cute, but the battery-operated tea lights didn't provide enough light to shine through the layers of plastic and paint. Bummer.
Then I spotted one of my favorite fall plants…chrysanthemums! We get a few small plants every year from our local flower farm. They just make me so happy. I knew that the bright pink pumpkins were the perfect pot for these happy plants.
[clickToTweet tweet="What happens when you combine a can of spray paint with this 80s classic? ? #Halloween #craft via @PlayDatesParty" quote="What happens when you combine a can of spray paint with this 80s classic? #Halloween #DIY"]
I can't help but smile every time I see our new painted pumpkin planter. Though it kind of reminds me of another 80s icon…
Let's just call it a chia pumpkin!
Did you use the plastic pumpkins when you were a kid?
What would you paint for Halloween?
Note: This is an edited and updated version of a guest post originally written written for the CSI project blog.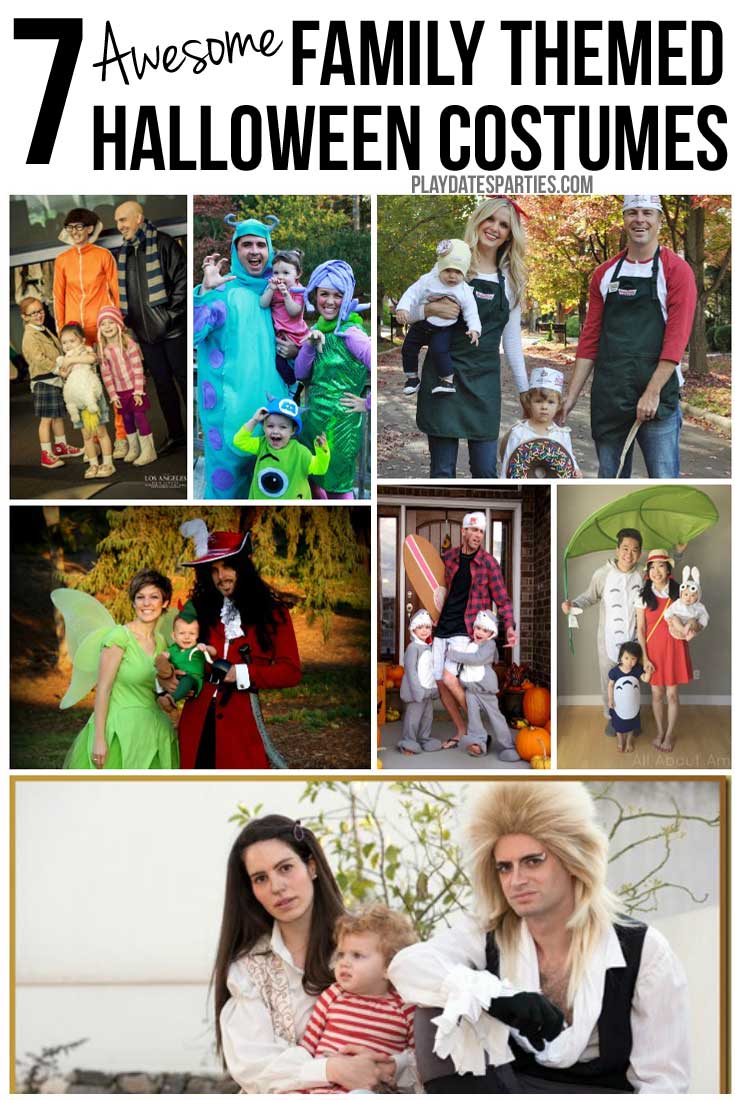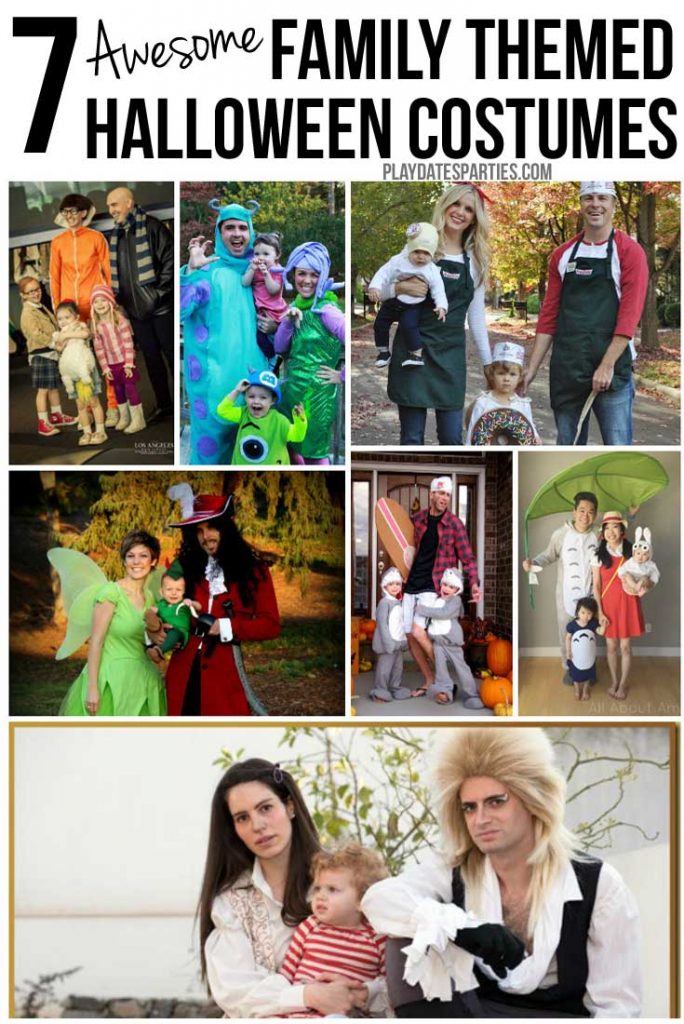 Don't forget to subscribe via
Bloglovin, Facebook, and Twitter,
to get more updates!
SaveSave