Need a last-minute party idea that is easy to pull together? Try hosting a s'mores party! This awesome theme is all about the ingredients, which makes decorating so much easier!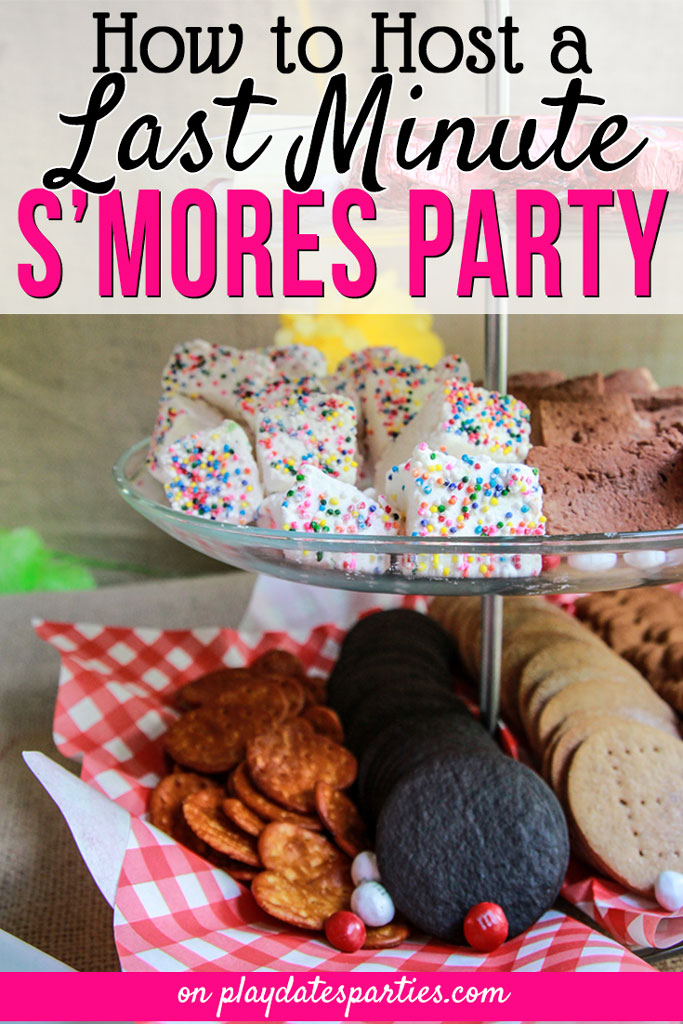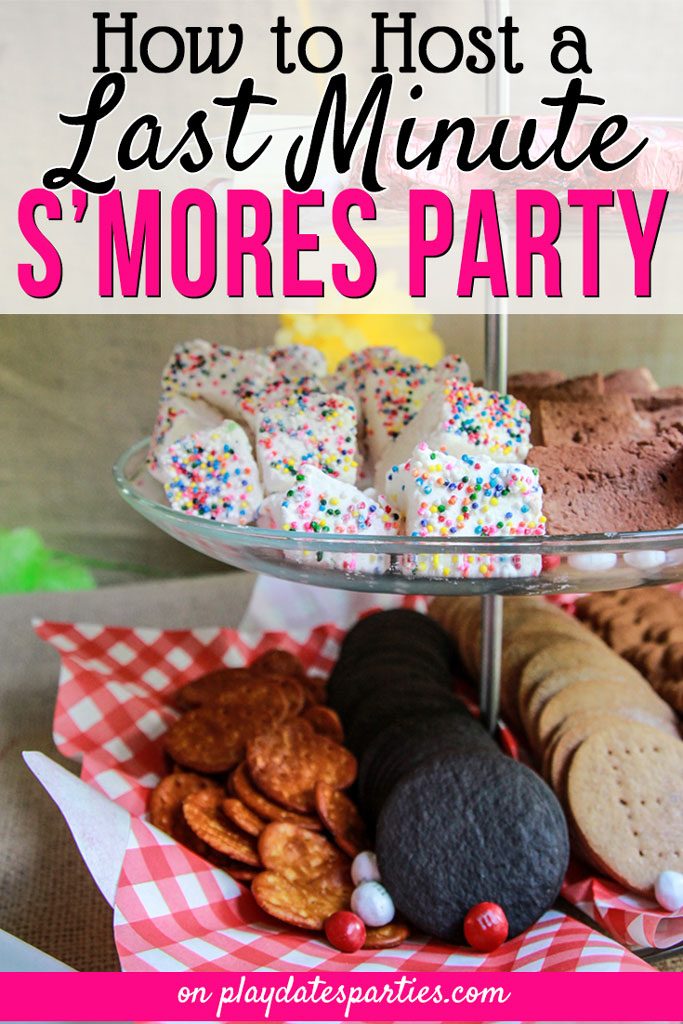 Nearly three years ago, I spent 10 days killing myself to create a party for my oldest daughter. Our house was transformed. It was truly an amazing party.
This is not that party.
This is the party we hosted merely one week after that mega-bash, for my then one-year-old son. The youngest of our three kids.
And in true third-child style. It was thrown together with hardly any planning.
We just invited family members over for a barbecue, raided old party supplies for decorations, and set up a fun DIY s'mores party for the kids.
It was totally ad-hoc, and totally fun.
So, What Do You Need for a S'mores Party?
The heart of a s'mores party is the DIY s'mores bar. You can do whatever else you want for the party, but you need to have a variety of ingredients for your guests to make the most interesting and creative s'mores possible.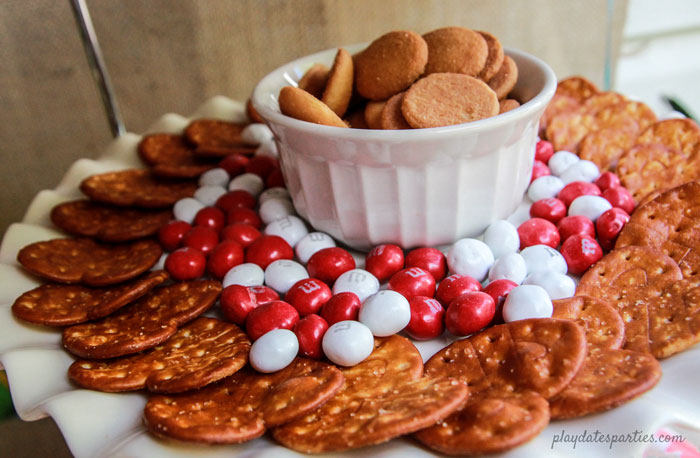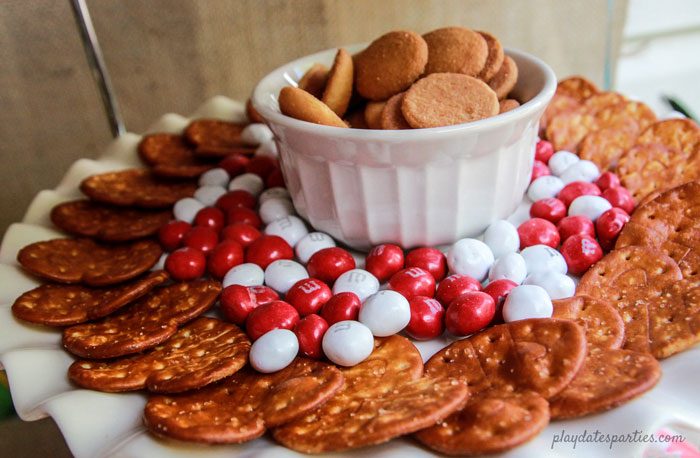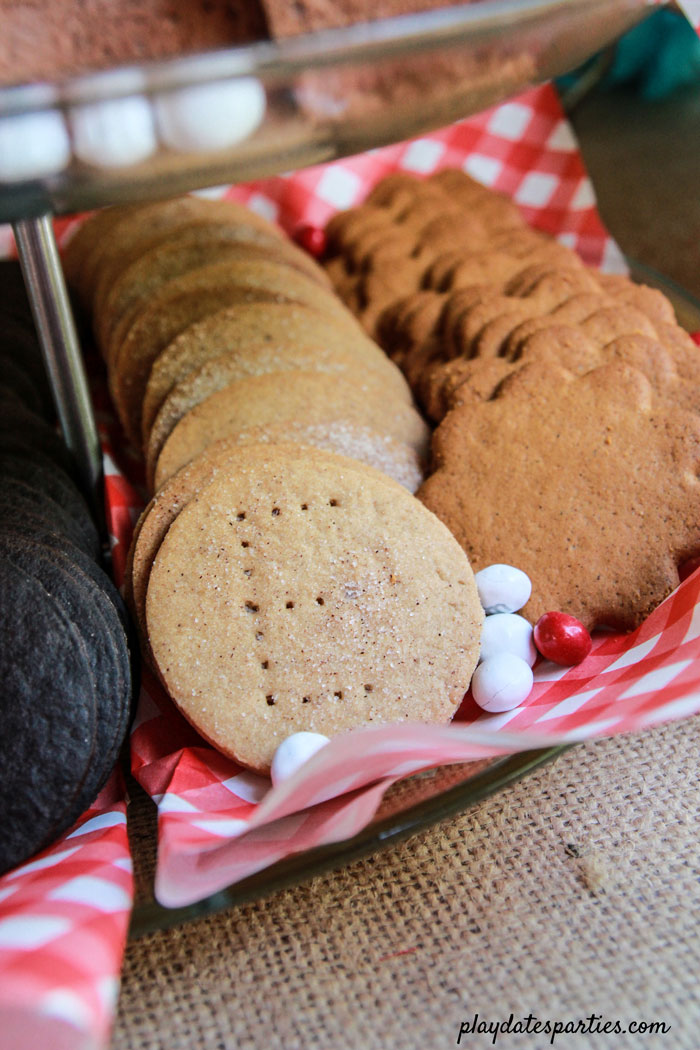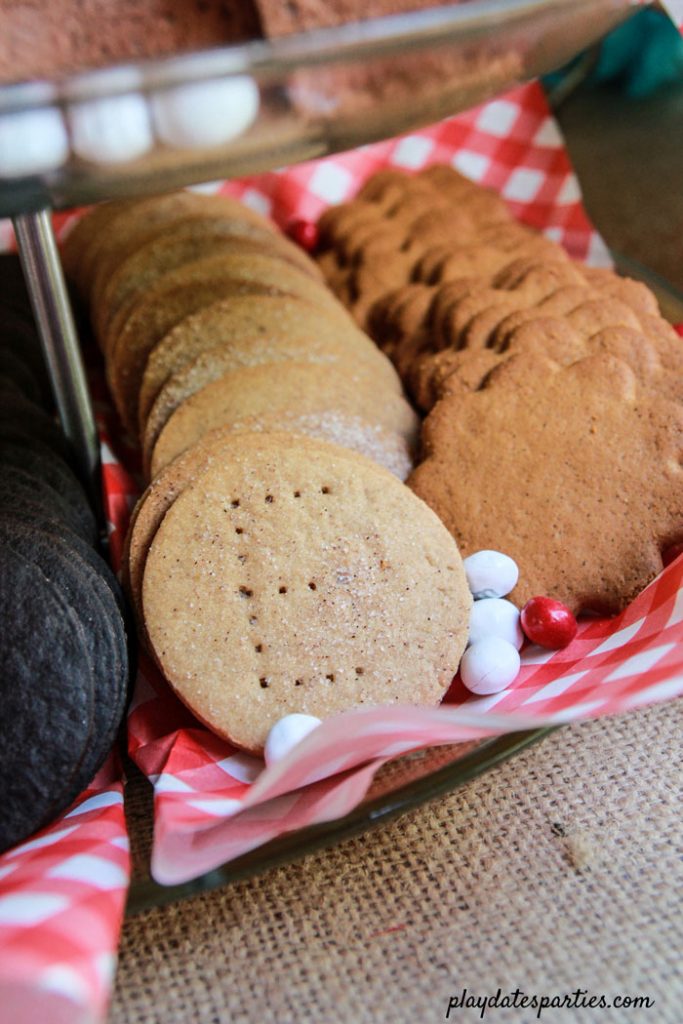 Offer at least three or four crackers as a base, such as:
Don't forget to have fun with the marshmallows, too!
You can buy store-bought marshmallows if you want, but did you know that marshmallows are incredibly easy to make at home? And they store well for days, which means you can make your own gourmet marshmallows a week or so in advance.
That makes party day easy peasy!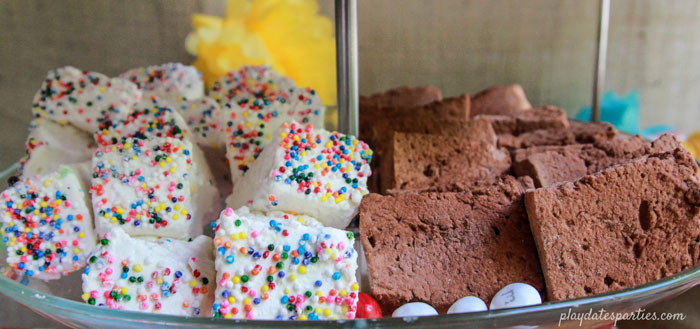 Give these flavors a try:
Don't want to make your own? You can also offer up fun options like marshmallow peeps or flavored store-bought marshmallows, too!
Add plenty of chocolate options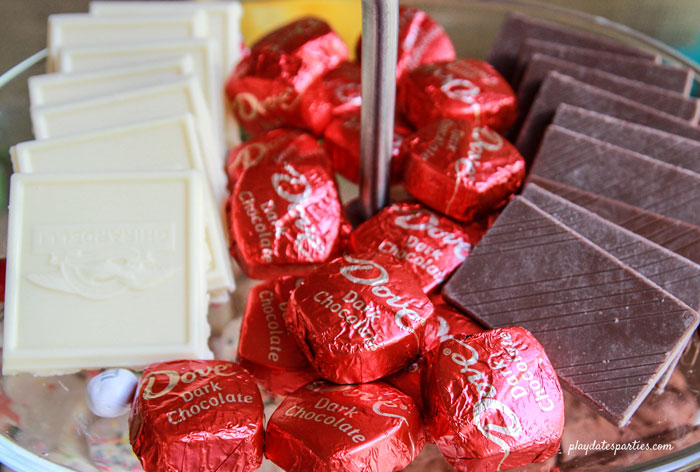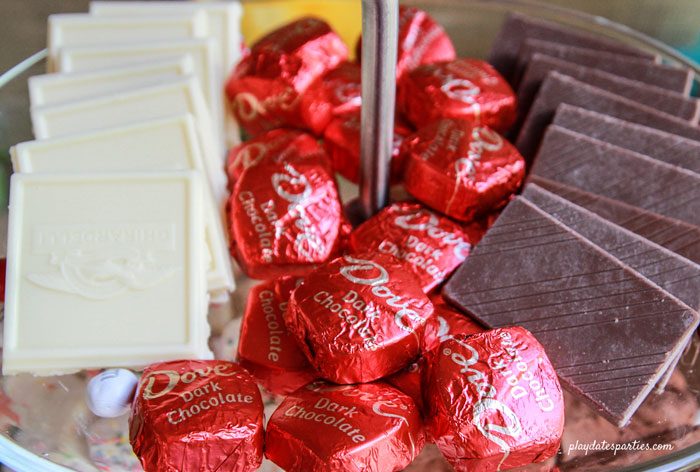 Of course there's the classic chocolate square,
Reese's Peanut Butter cups
white chocolate
dark chocolate
If it's an adult party, try adding in gourmet chocolates with fun flavors like chili, coconut, and sea salt.
Finally, Offer some fun extras
Extra S'mores Party Toppings
If I could go back in time, I would have added a few of these fun extras to the mix. The kids might have ignored them, but I bet the adults would enjoy adding something fresh to their s'mores creations.
Freshly sliced strawberries
Raspberries
Toasted coconut
Banana slices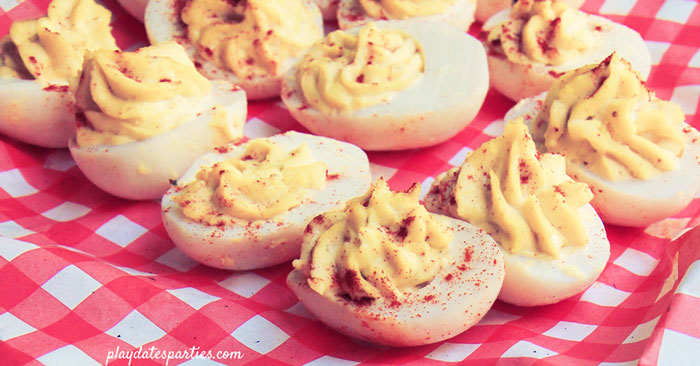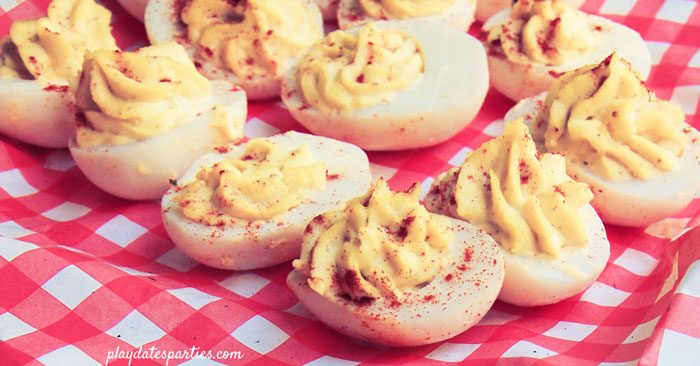 Side Dishes and Other Snacks
S'mores are wonderful, but your guests will probably want a few other snacks to go along with them. We were hosting a barbecue with plenty of burgers and hot dogs for everyone. But we also laid out a few of the following
Goldfish crackers (perfect for a one-year-old's party)
M&Ms
Deviled eggs
Watermelon wedges
Roasted Nuts
Decorations for a S'mores Party
Okay, so with only a week to prepare, and being totally exhausted, I admit that we didn't decorate exactly the way I typically would.
But I do love the way the bright green rosettes and red gingham accents came together with the burlap backdrop and tablecloth.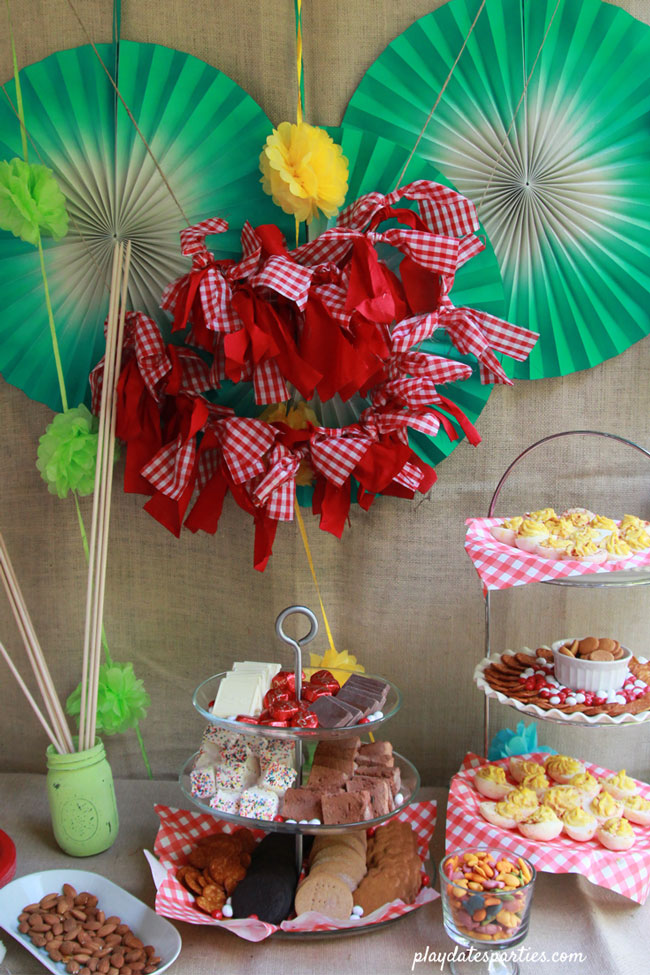 It was just the right amount of pop with rustic touches.
Plus, the whole party came together in only about 2 hours. It's hard to argue with that!
But, if you want to add a few extras, here are a some more fun s'mores party decorating ideas:
Create a tabletop menu board with suggested s'mores combinations.
No fire pit? Set up a marshmallow toasting station with sterno, (see it here)
Make individual s'mores packs in berry boxes to keep things easy for kids
Have your kids collect sticks to act as both a centerpiece and for toasting marshmallows
Red gingham basket liners are an easy way to add color to party platters.
Play off of a camping theme and add a few play tents to your backyard as decoration and as hideouts for kids to play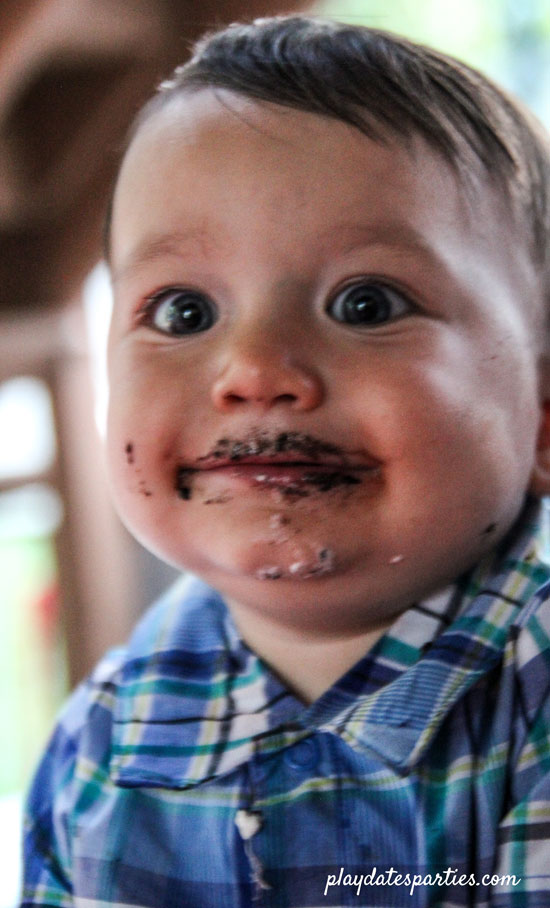 I know the photos is blurry, but the birthday boy definitely appeared to have a grand time at his first birthday s'mores party. Even if it was pulled together at the last minute!
Now It's Your Turn
No, this wasn't the big highly-styled party that we usually throw for our kids. (sorry third baby!) But, it was a lot of fun to pull together. I'm pretty sure we'll be having at least one more s'mores party at some point, too.
But now I want to know…
Have you ever hosted a s'mores party?
What are your favorite creative s'mores twists?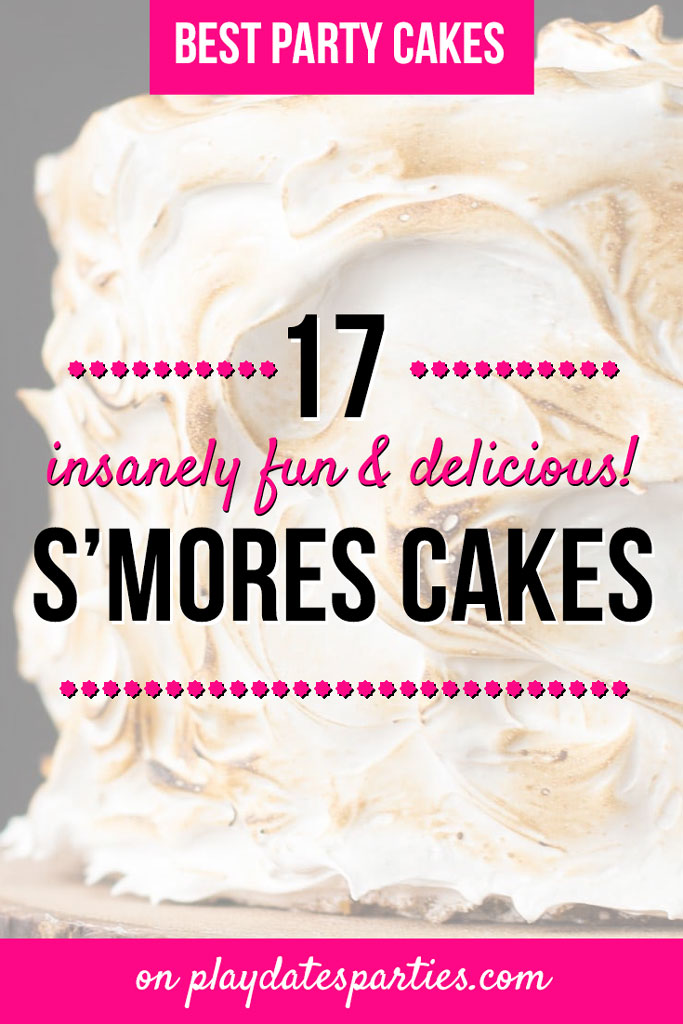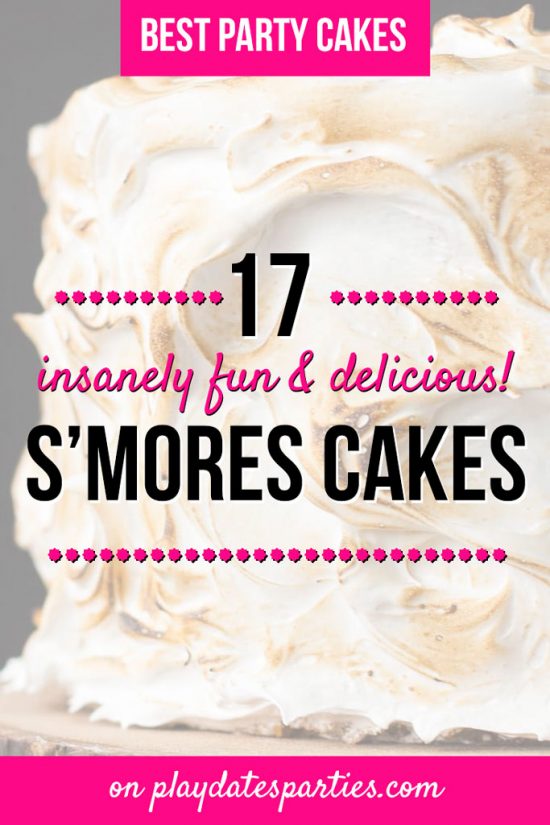 SaveSave
SaveSave
SaveSave
SaveSaveSaveSave