Nothing says summer like s'mores. Celebrate anytime with these 17 amazing s'mores cakes and cupcakes. From simple to stunning, you're going to love them all!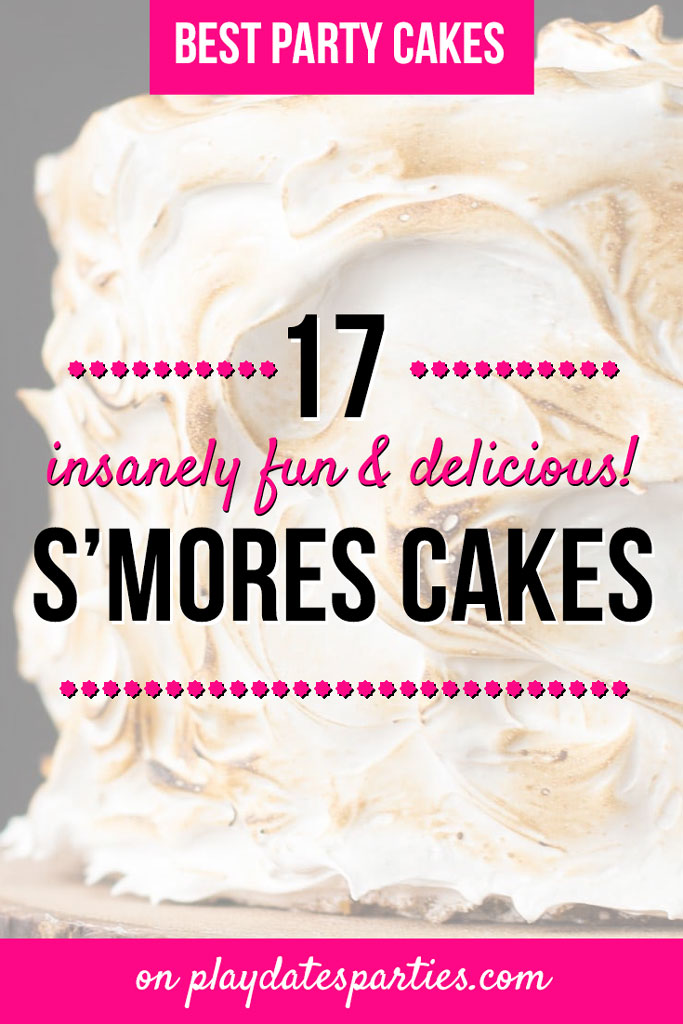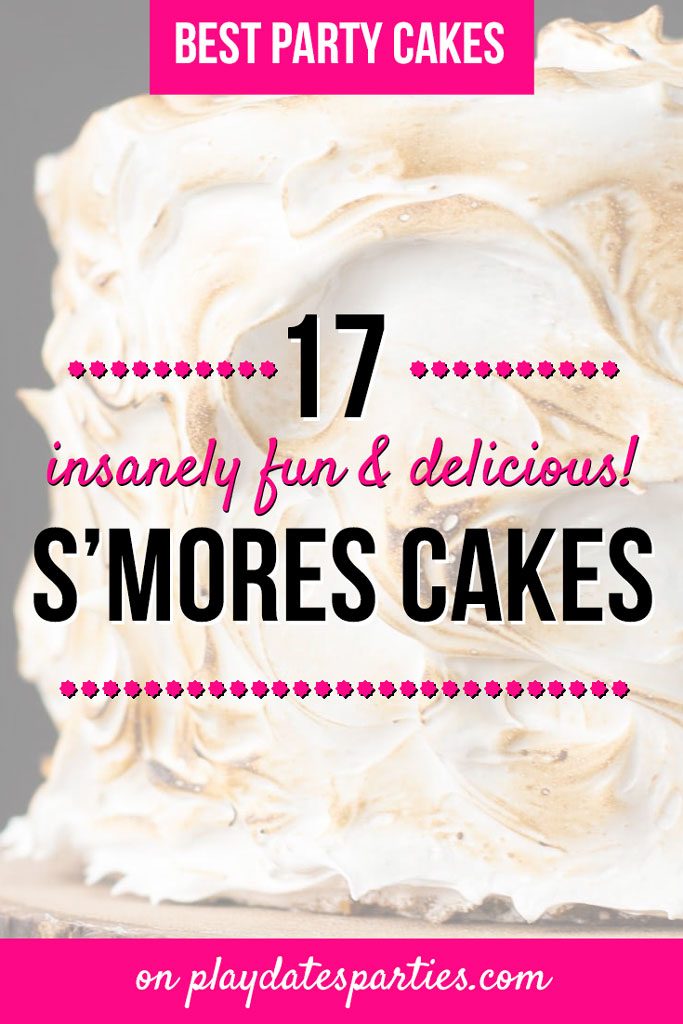 She took an hour to eat a single one.
One hour!
That's right, the first time my middle child had her first s'more, she would only take the tiniest bite at a time because she loved it so much. Now, mention s'mores and she goes into an excited frenzy.
Perhaps we should have s'mores more often at our house.
Or…how about a delicious s'mores cake instead? You're going to love these 17 s'mores cakes, cupcakes, and pies. I just know it!
But First, Make Your S'mores Cakes Shine!
If you're going to go to the effort of making cakes or cupcakes, you're going to want them to look as good as possible. Here are my favorite tools to make desserts really stand out:
Now, on to the fun part!
17 Insanely Fun S'mores Cakes & Cupcakes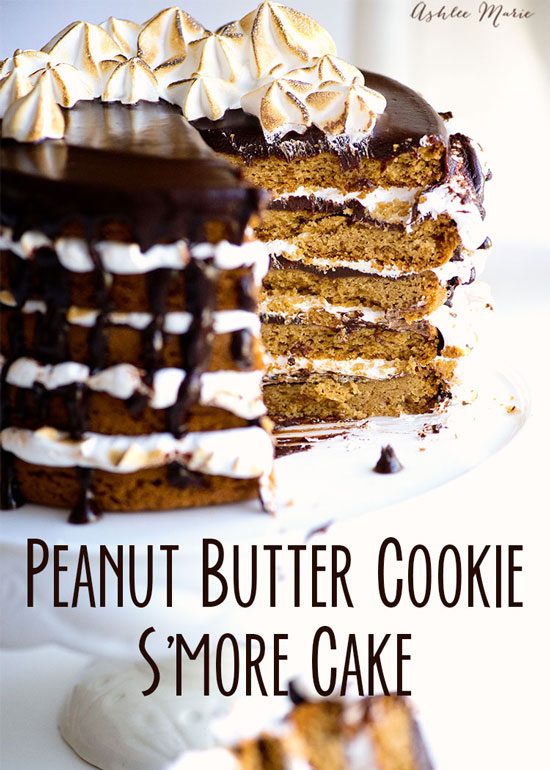 Here's a fun twist on making a s'mores cake! Instead of cake layers, Ashlee Marie gives you five layers of peanut butter cookies in her Peanut Butter Cookie S'more Cake. So you still get all the crunch from those traditional s'mores in addition to the chocolate, marshmallow, and some peanut butter too! (I can't wait to try this!)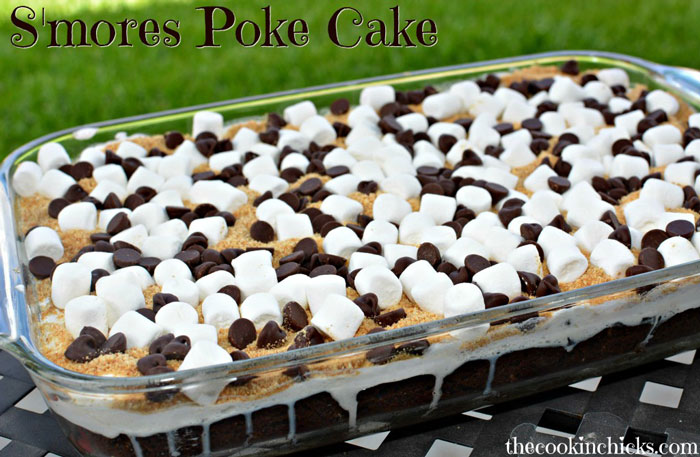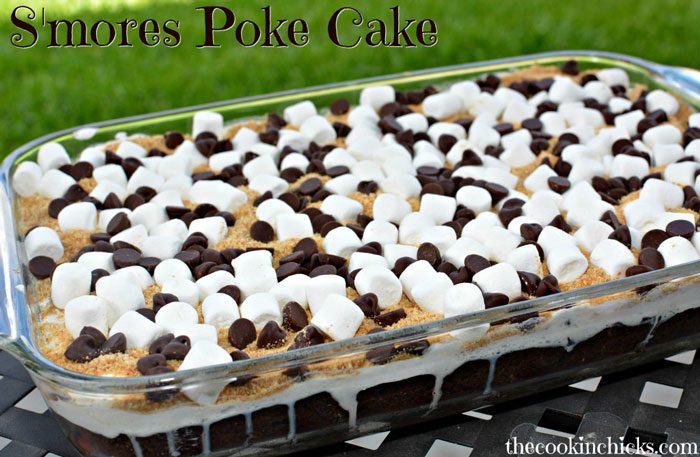 This S'mores Poke Cake from The Cookin Chicks is filled with pockets of marshmallow fluff…and then topped with a second layer of cool whip before being garnished with graham cracker crumbs, marshmallows, and chocolate chips. Talk about ooey-gooey goodness.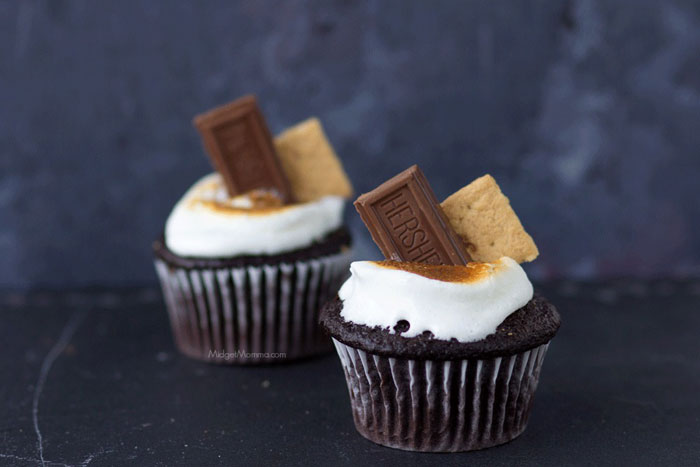 Cupcakes are great because they're built in portion control, right? Well, if you're a chocolate lover, I dare you to stop at just one of these S'mores Cupcakes with Secret Filling by Midget Momma. (Spoiler: It's ganache! Yummmmmmm)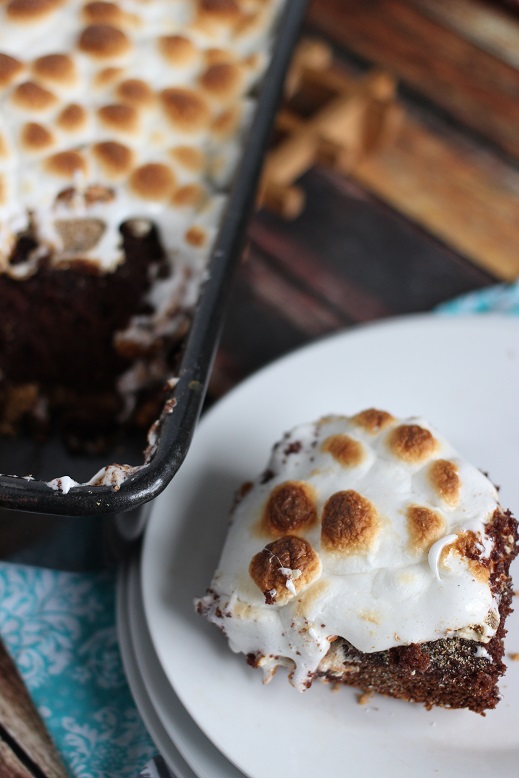 Y'all, you NEED to check out this recipe for Salted Caramel S'mores Cake from Mama Loves Food. It's got far more than just caramel added to the cake. I can't wait to give it a try with my kids. Something tells me they won't complain.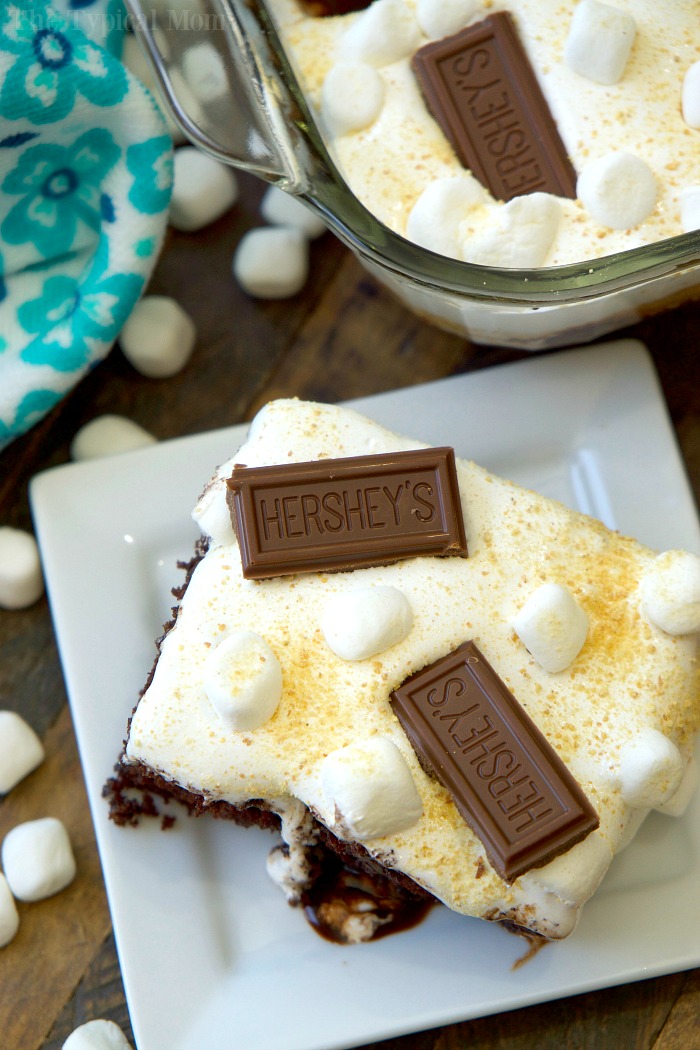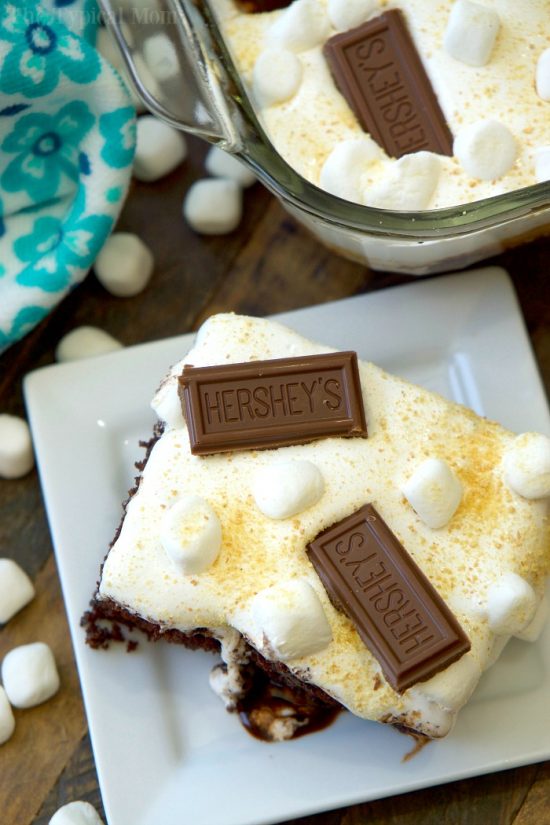 Yep, another poke cake. But this one is different! Instead of pockets of fluff, this Amazing Poke Cake by The Typical Mom rewards you with fudgy chocolate in every bite. A chocolate lover's dream.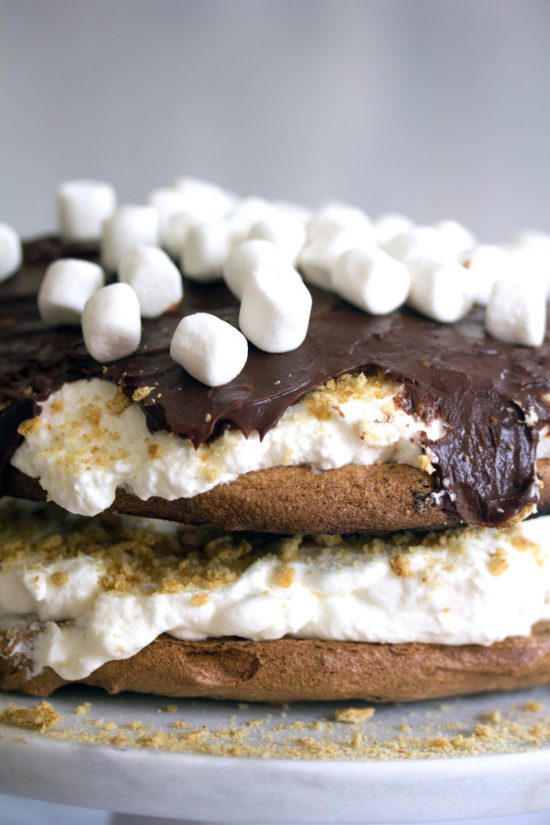 We are Not Martha pulled together this incredible looking S'mores Pavlova, which is perfect if you're looking for something a bit lighter than those poke cakes above.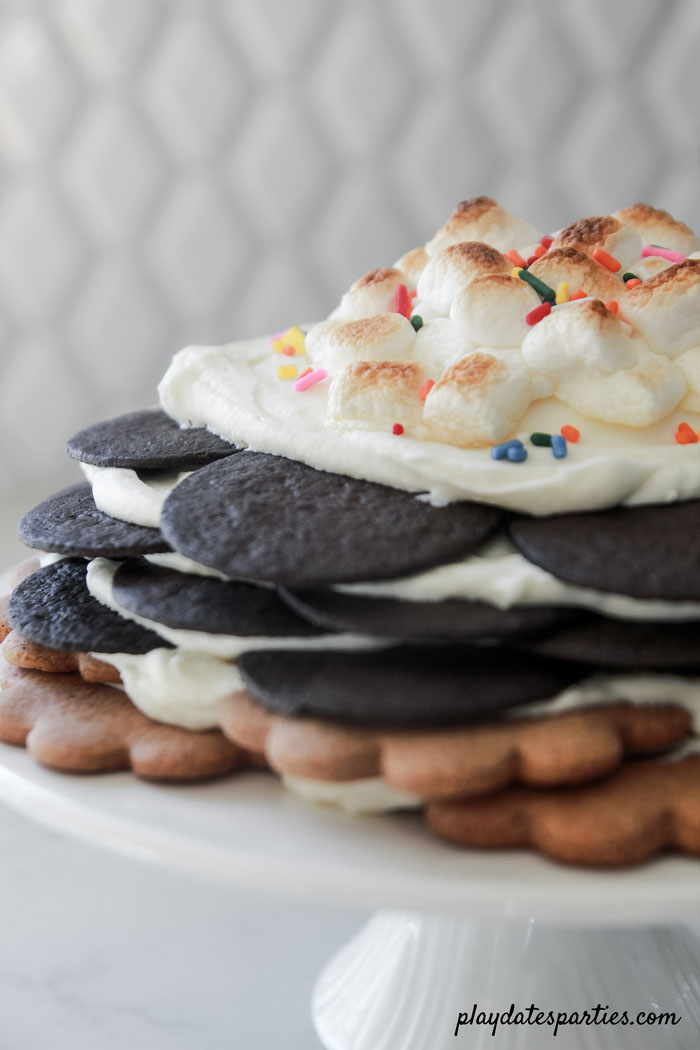 Want s'mores cakes without turning on the oven? You've got to try this S'mores Icebox Cake with layers of graham crackers, chocolate wafers and marshmallow-infused whipped cream.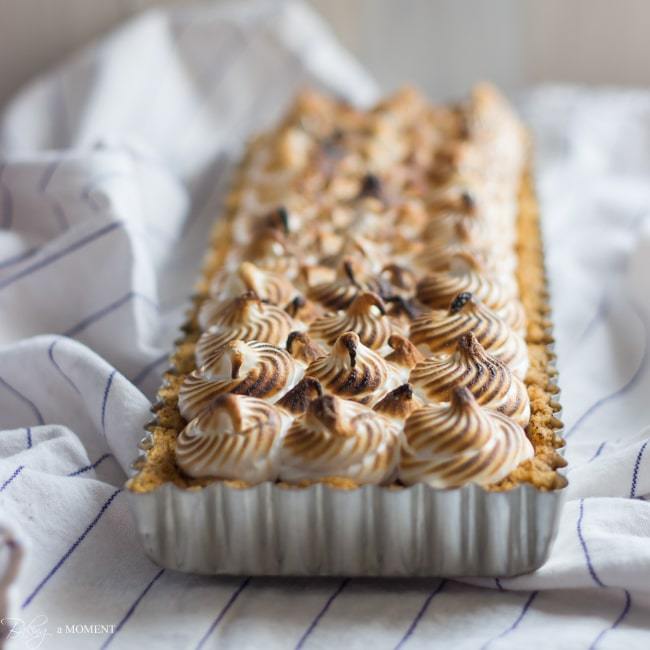 Talk about gorgeous. Don't you just love all those toasted marshmallow swirls on Baking a Moment's Nutella S'mores Tart? And the best thing is…it's looks incredibly easy to put together!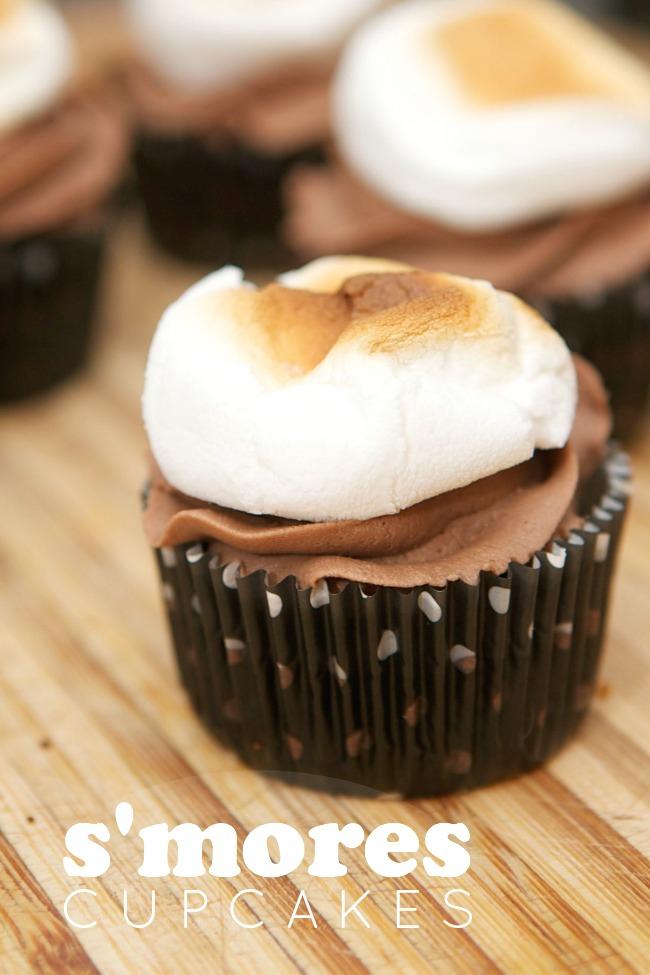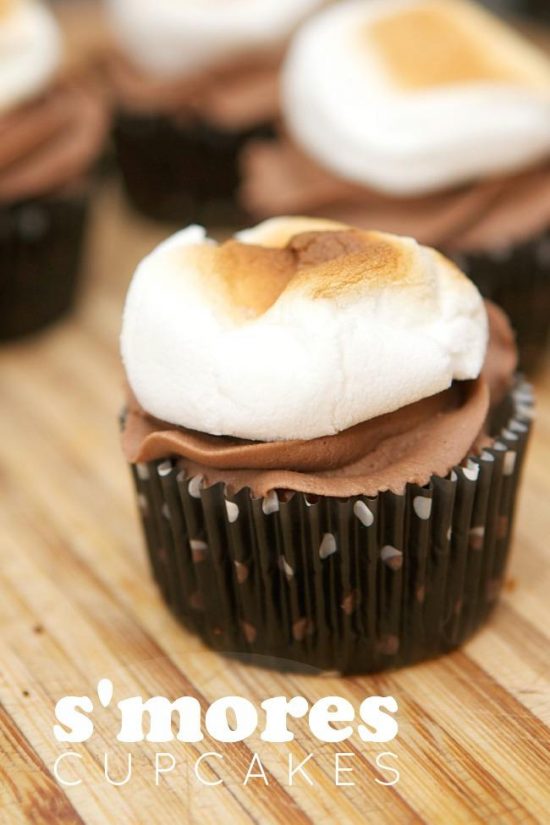 This isn't just any old cupcake. Ooey Gooey S'mores Cupcakes by Spaceships and Laser Beams has a graham cracker base beneath the chocolate cupcake and is topped with that ooey gooey melted marshmallow.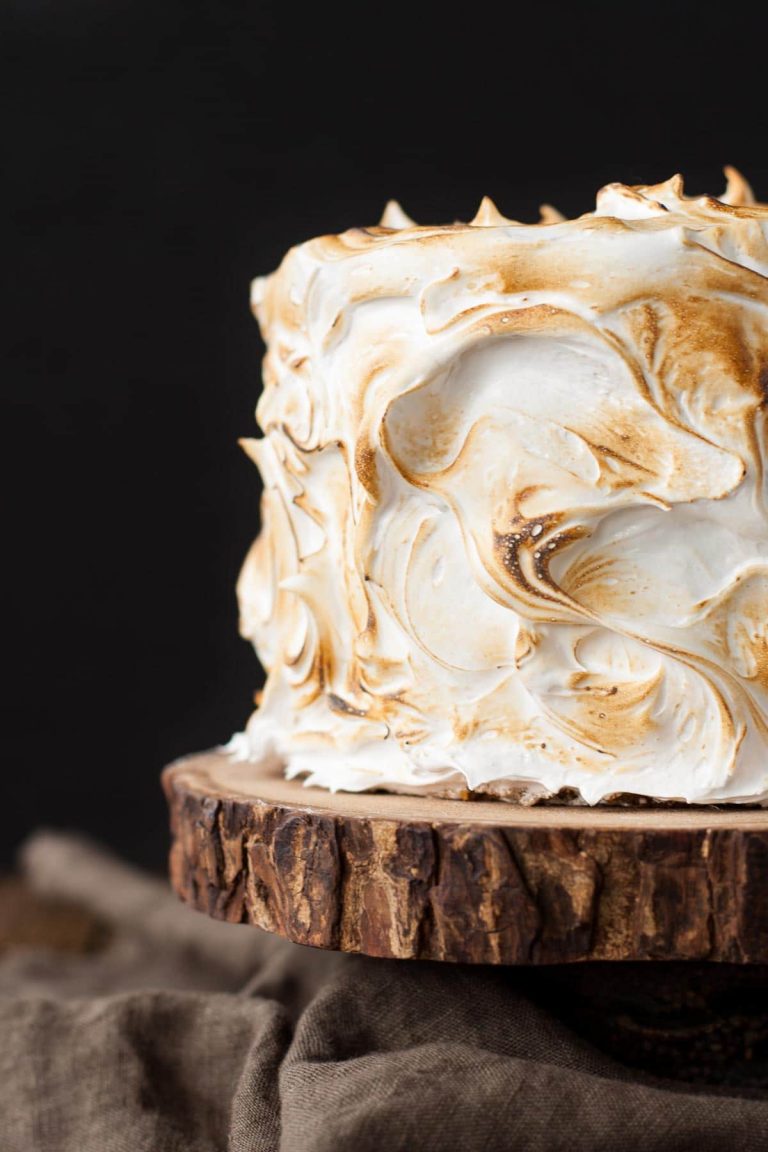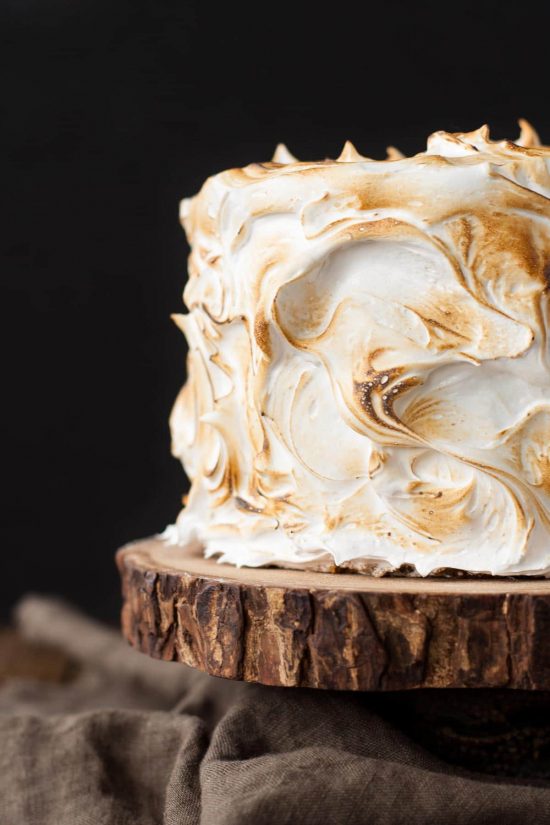 Have you ever made marshmallow fluff from scratch? Liv for Cake has me convinced now after seeing her first two (failed) attempts at this S'mores Cake with Toasted Marshmallow Frosting. Of course, the layers of graham cracker cake and milk chocolate ganache are pretty darn tempting too!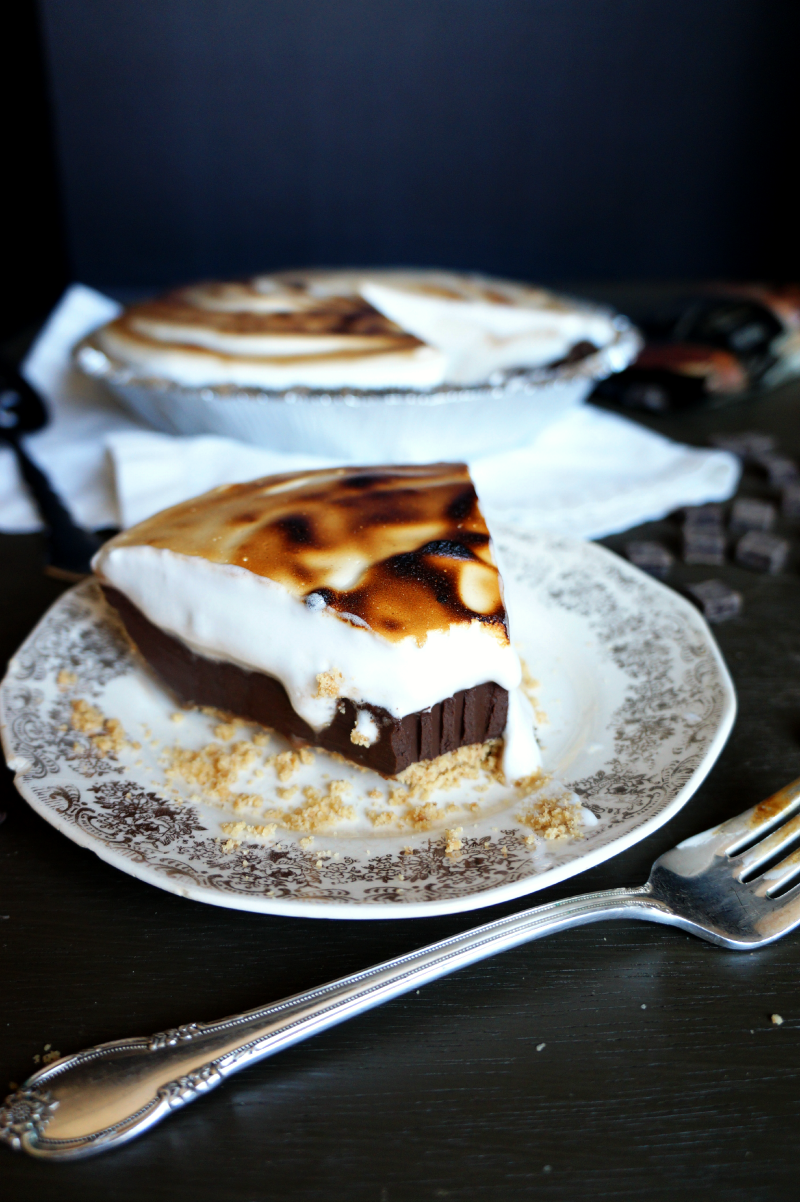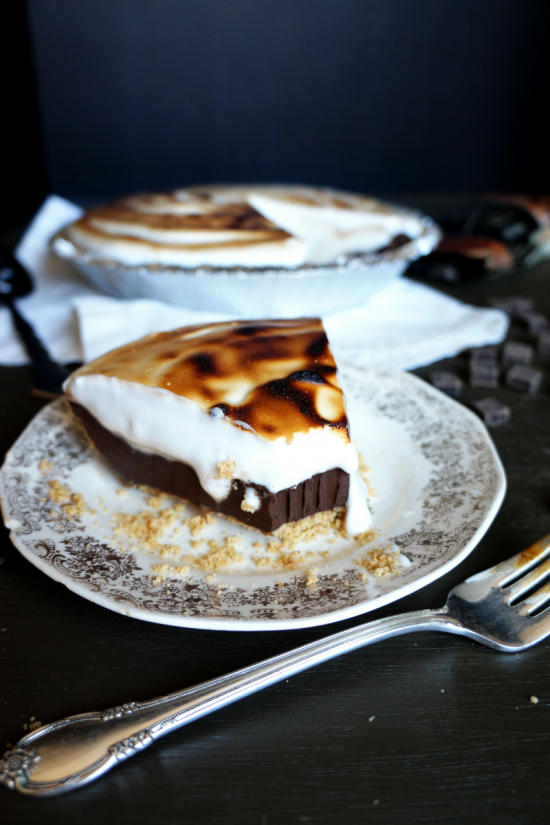 The Baking Fairy pulls off the impossible with a Vegan S'mores Pie! You'll have to head over to the recipe to find out how, though.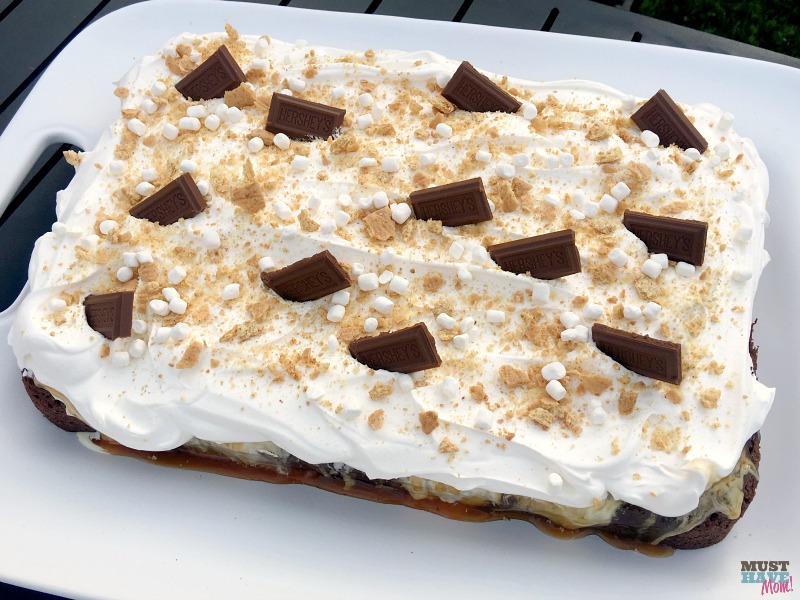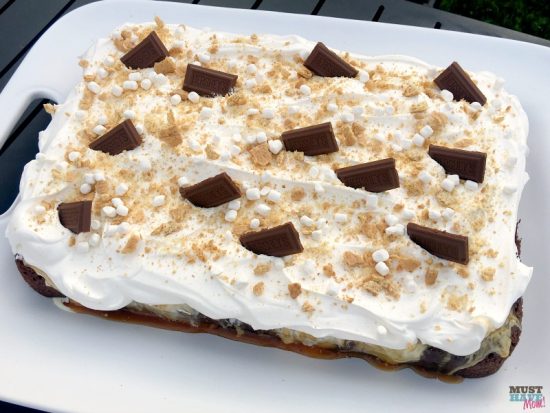 Here's another S'mores Poke Cake for you by Must Have Mom. But there's a special secret ingredient poured in there that has me drooling!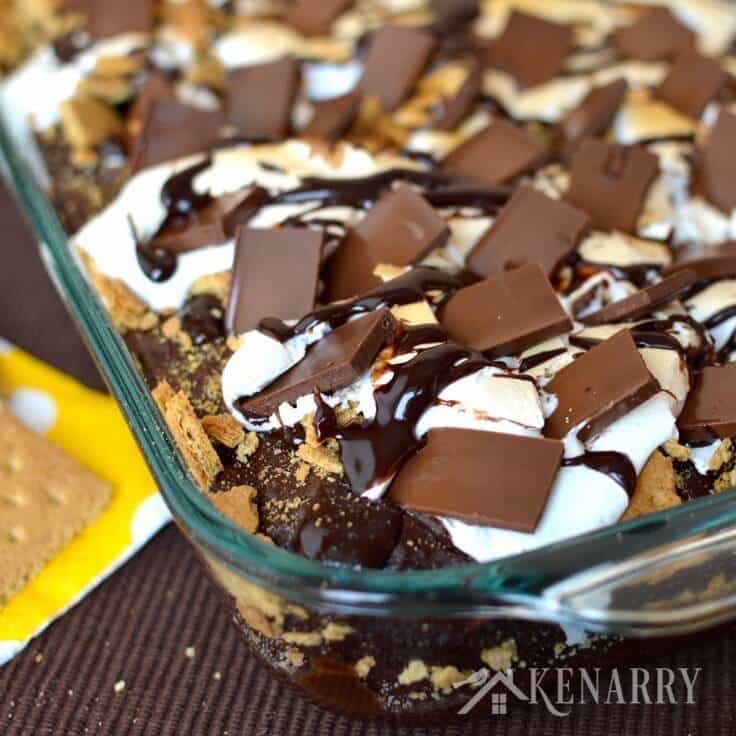 Kenarry pulled together a simple, but rich Chocolate Fudge S'mores Cake that would be perfect to bring to any summer picnic or BBQ.
Simply Stacie's S'mores Overload Cupcakes are exactly that…s'mores overload! But in all the best ways possible. Seriously, what kid wouldn't want a cupcake topped with heaps of mini marshmallows and half a Hershey's bar?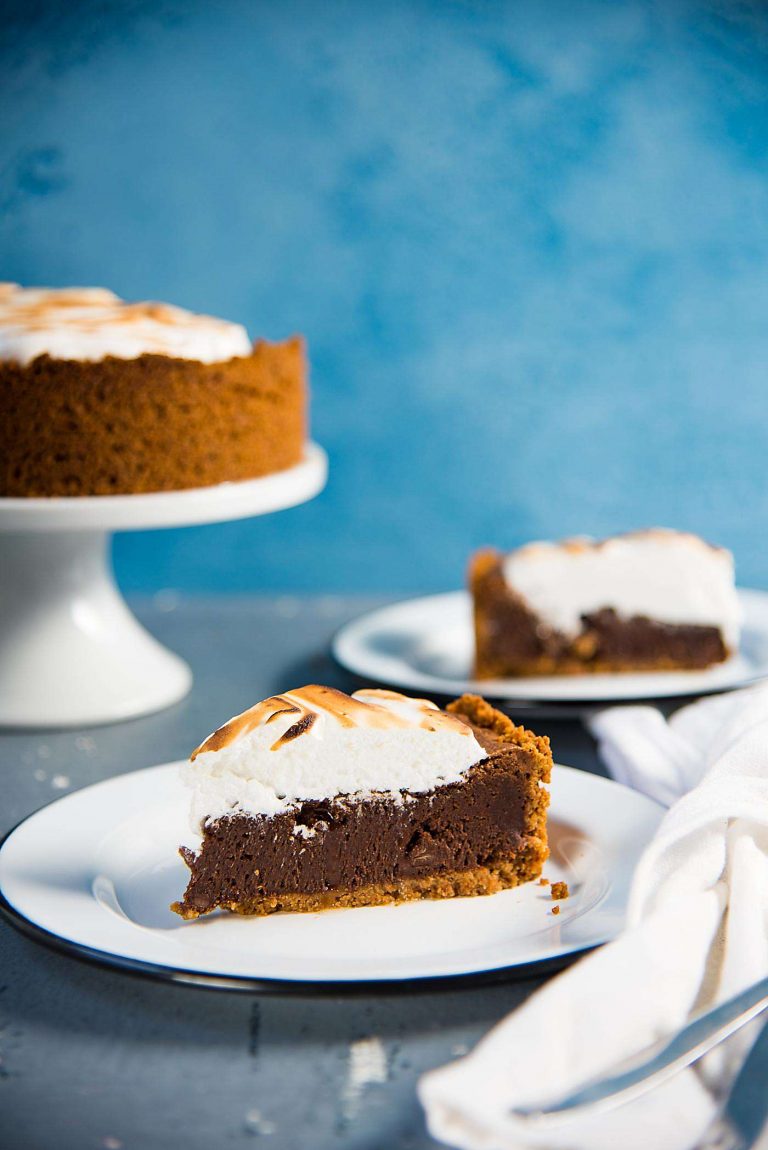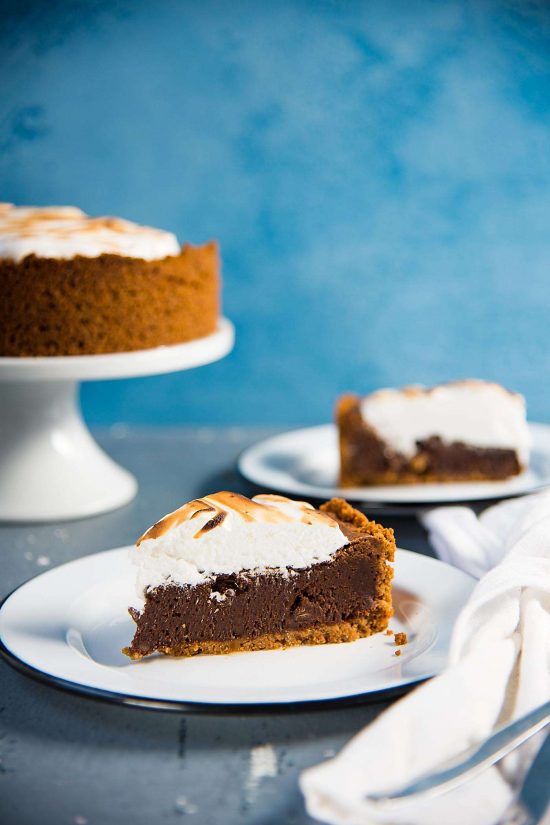 Mmmmm. I want to try this just for the fantastic crust (hint: it's so much more than graham crackers). But then you add a thick brownie layer and then a healthy dose of marshmallow fluff. Read more about this Fudge Butterscotch S'mores Brownie Pie over at the Flavor Bender.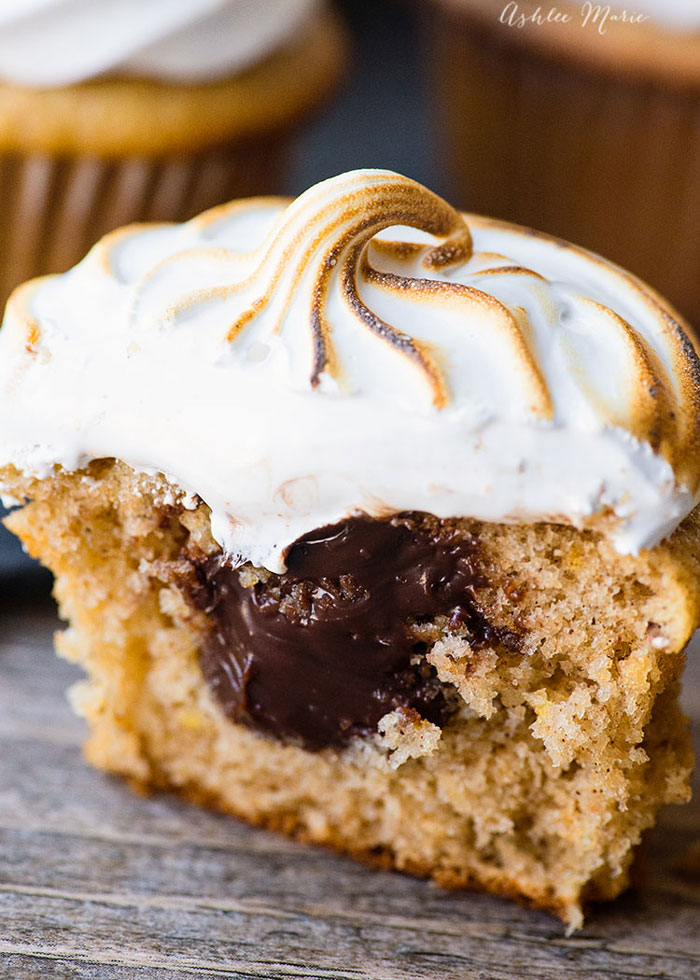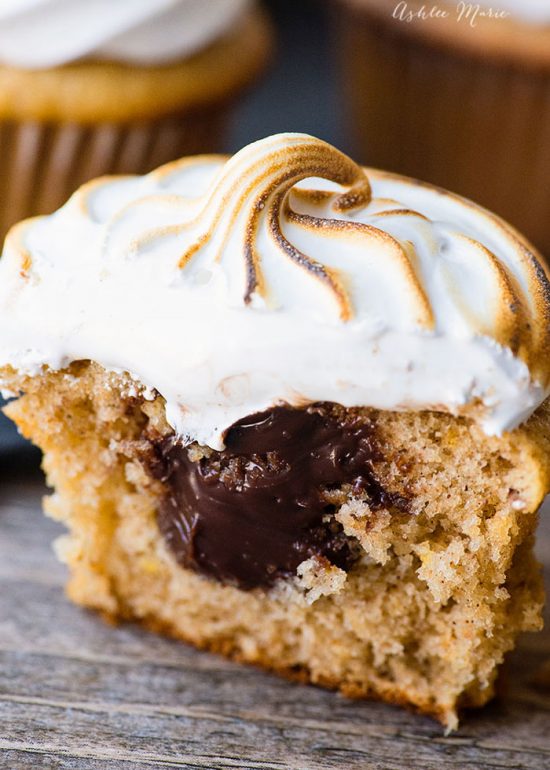 So, above we had chocolate s'mores cupcakes filled with ganache, but Ashlee Marie created Ganache Filled Graham Cracker Cupcakes. Talk about getting all the flavors of s'mores in one bite!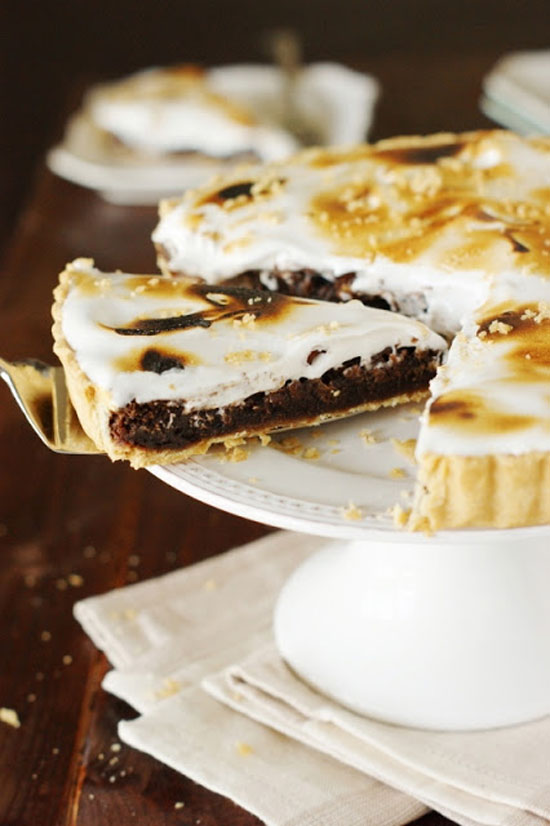 The Kitchen is My Playground combined a brownie, S'mores, and a tart to create a Fudgy S'mores Pie. Easy and pretty!
Now It's Your Turn
Of course, you don't have to be like my daughter and take an hour to eat a single slice of these s'mores cakes and cupcakes. But there's no doubt that any of these would be the hit at a party or get-together this summer!
Have you ever had a s'mores cake?
What is the best s'mores recipes you've ever had?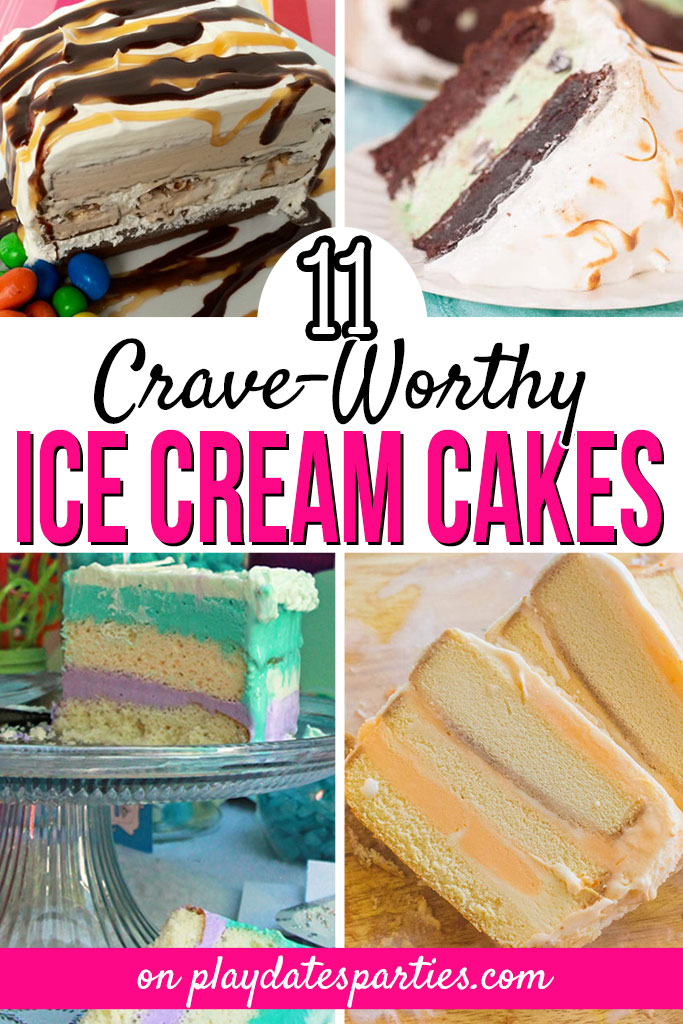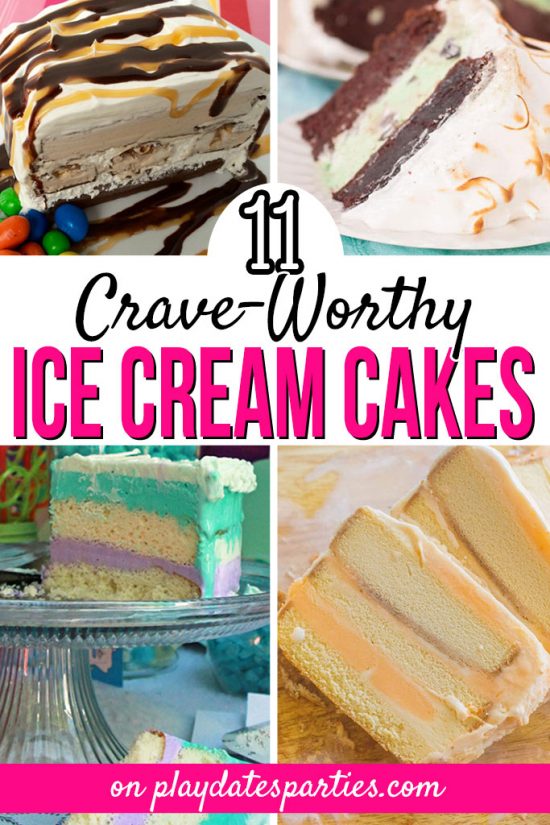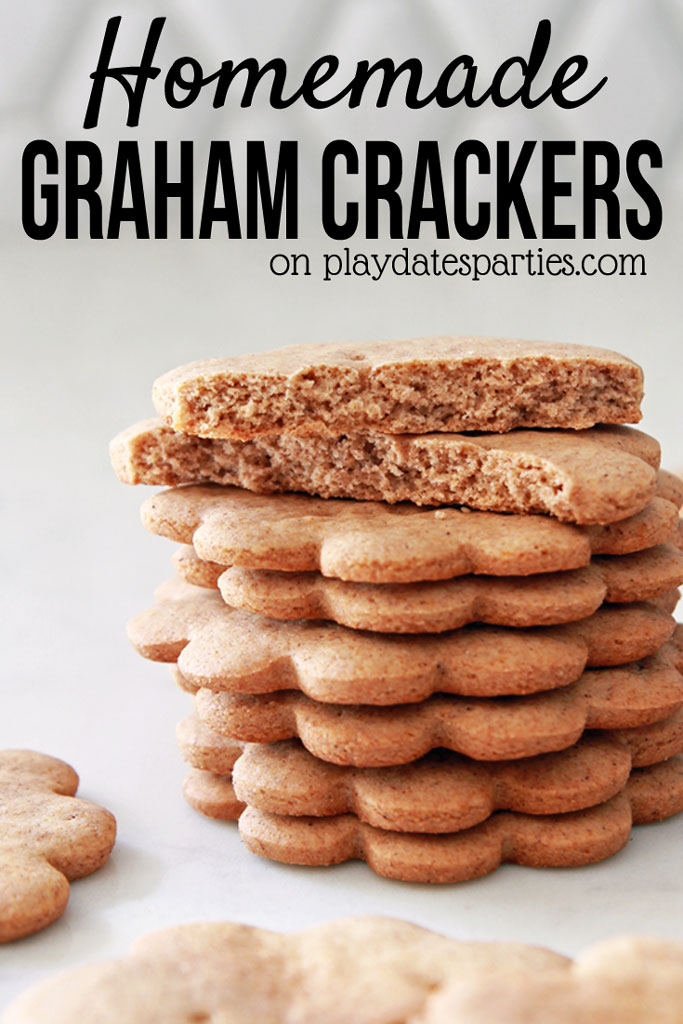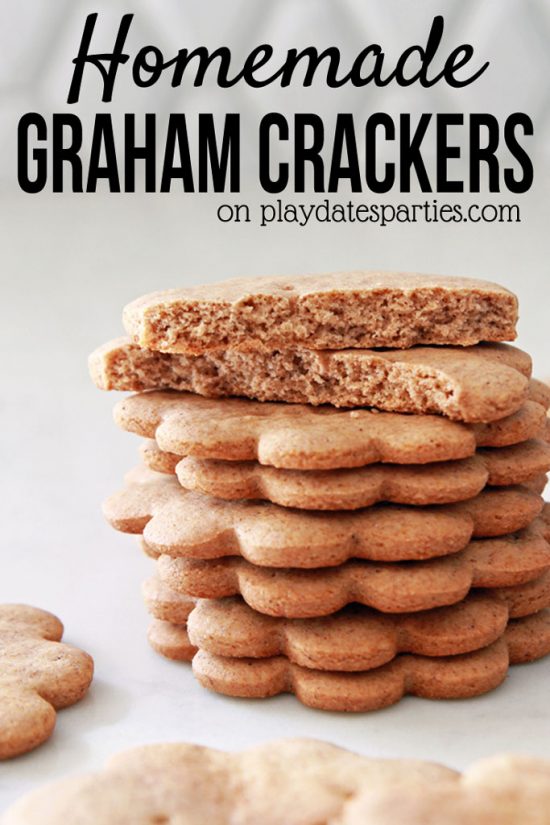 Don't forget to subscribe via
Bloglovin, Facebook, and Twitter,
to get more updates!
SaveSaveSaveSaveSaveSaveSaveSave
SaveSaveSaveSaveSaveSave
SaveSave
SaveSave
SaveSave
SaveSaveSaveSaveSaveSaveSaveSaveSaveSave
SaveSaveSaveSaveSaveSaveSaveSaveSaveSaveSaveSaveSaveSaveSaveSave
SaveSave
SaveSave
SaveSave
SaveSave
SaveSave
SaveSave
SaveSave
SaveSave
SaveSave
SaveSave
SaveSave
SaveSave
SaveSaveSaveSave
SaveSave
SaveSave
SaveSave