Figuring how much food you need for a party can be frustrating. Follow these guidelines to help plan the perfect menu for your whole crowd.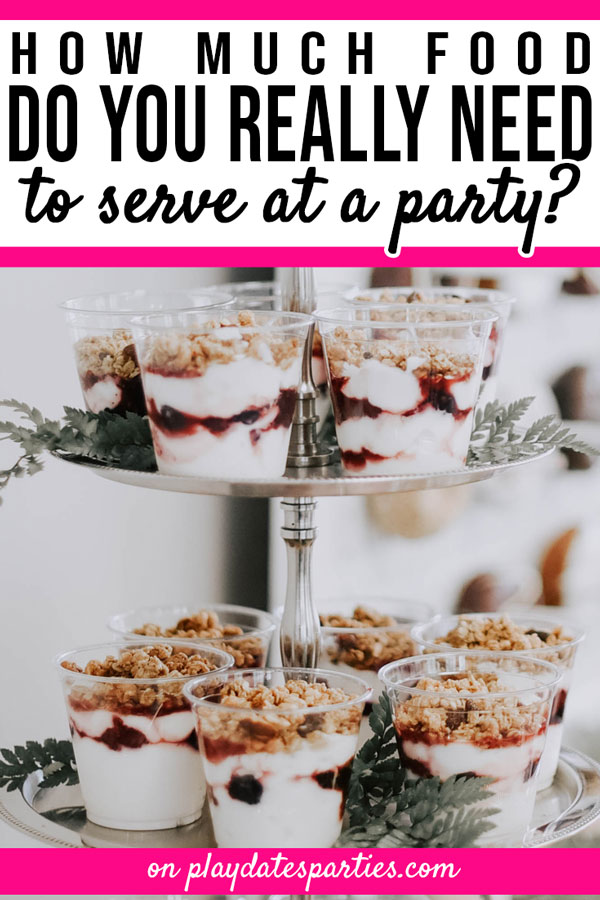 Details that Affect How Much Food to Serve
The first thing to remember, is that there are several factors that will affect how much food you need to make for your party. The quantities provided below are guidelines, but you'll need to adjust your menu for things like:
The Age Range of Your Guests
The younger your guests are, the less they'll eat. The guidelines below are based on serving adults, so you'll want to reduce the amounts if you're having a lot of kids at your party.
Time of Day
Not every party requires a full meal.
Parties that are hosted anytime during the hours of 11am to 1pm or after 5 in the evening should include enough food to constitute a full meal. That could mean sandwiches, slices of pizza, heavy hors d'oeuvres, or more.
How Long the Party Lasts
It's easy to forget, but longer parties are going to require more food and drinks per person than shorter parties.
Season
You'll need to provide significantly more drinks (especially water) in summer than in winter. People also tend to eat lighter foods in summer than in winter.
The Type and Variety of Food You're Serving
One thing to consider is that if you offer a larger variety of food, you will likely end up with more leftovers.
Why? Because you'll need to create a large enough quantity of each food so most guests can try each item.
Also, some foods are generally more popular and get eaten faster. For us, it things like deviled eggs, crackers, and shrimp cocktail.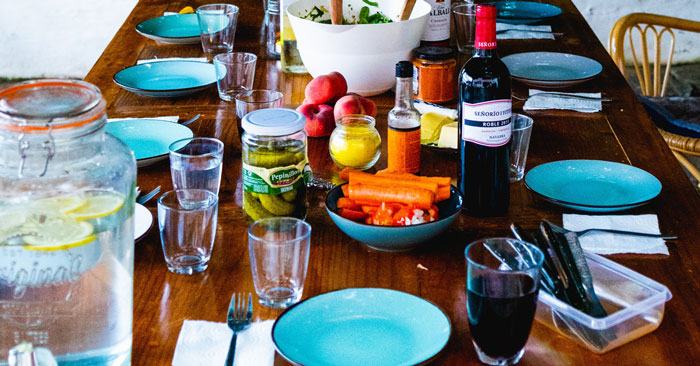 Guidelines for Calculating How Much Food to for a Party with a Buffet
Drinks:
The general 'rule' is 2 drinks during the first hour and 1 drink per hour thereafter for each person. Important: this is total drink consumption, not for each type of drink.
Here are some helpful guidelines for figuring out how much to buy for your bar.
Single serving soft drinks and non-alcoholic beverages: (juice boxes, water bottles, cans of soda): 1.5 drinks per hour for each guest
Bulk drinks like punch, 2-liter bottles, or pitchers of drinks: 4 gallons for every 25 guests
Wine: 7 bottles of wine for every 10 guests (serve more white than red)
Beer bottles and cans: 1.5 drinks per hour for each guest
Kegs: 4 gallons for every 25 guests
Appetizers and Snacks:
Appetizers are by far the hardest to calculate for a party, because so many appetizers are served as bulk foods, and some appetizers tend to be more popular than others.
These guidelines should help you plan the right amounts for your party:
Appetizers only (no dinner): 14-16 serving (or pieces) per person
Pre-dinner appetizers: 4-7 servings per person
Dip: 1 cup for every 10 guests
Chips, popcorn, and nuts: 1 oz per person
Main Course:
Pizza: This website is pretty good, but I find it still over-estimates, especially for kids. I recommend you reduce the suggested quantity by at least one pizza, and have the pizza parlor double cut your slices.
Meats, Fish, Chicken: 6 oz per person
Salads (greens, pasta, or potato): 1 cup per person
Salad dressing: 2-3 Tablespoons per person
Vegetables, 3-4 oz per person
Bread: 1-2 pieces per person
Desserts:
Cupcakes: 1.25 per person
Cookies and other bite-sized desserts: 3-4 pieces per person
Ice Cream: 1 cup per person or 1 gallon for every 10 guests
Cake: It depends on the shape & size of the cake. Check out this resource to help you out
Tips for Saving Money When Planning Your Menu
Serving a meal? Plan your party menu with foods that you can easily use as leftovers the next day.
Keep your menu simple. Stick to 4 or 5 different menu items that you can buy or prepare in bulk.
Only put out a small amount of food at a time (that way, whatever leftovers you have will stay safely chilled)
Freeze as much as you can once the party is over.
Use inexpensive bulk foods as much as possible to fill people up (things like rolls, salad, and fresh fruit)
Keep track of the recipes you're making for every party! This way you can easily find your tried and true favorites time and again.
Now It's Your Turn
There's no single answer for how much food for a party buffet is exactly right.
But, when you take into consideration the age of your guests, the time of day you're hosting, and how many people you plan to attend, you can figure how much food and drink you need for just about any party!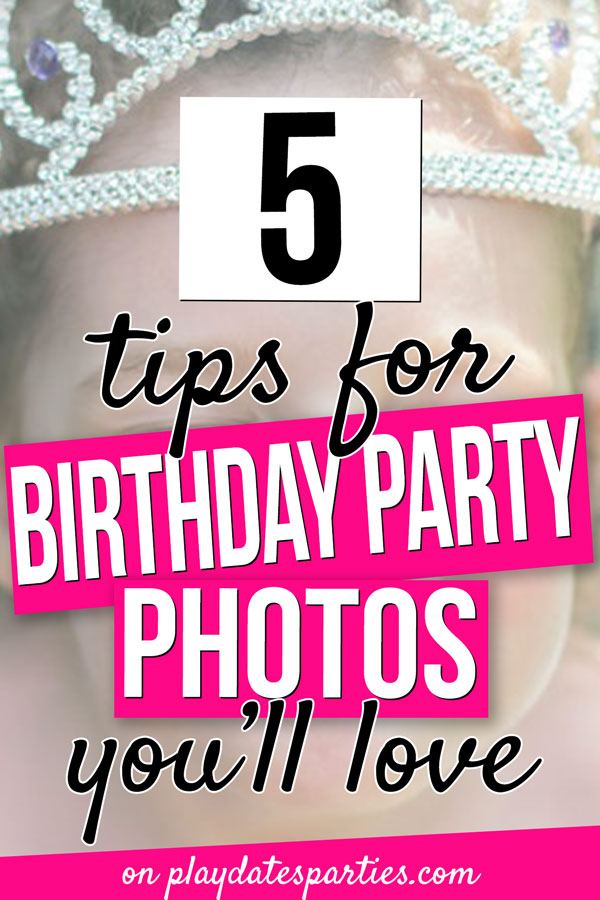 Don't forget to subscribe via
Bloglovin, Facebook, and Twitter,
to get more updates!