I don't know why, but for some reason I feel as though my decorations need to be different for every single holiday. Not only that, but I like my decorations to be different for each holiday from one year to the next.
The only problem is, that gets expensive. And fast.
I don't know about you, but our budget doesn't support spending a lot of money buying new decorations for every holiday.
Sure, there are some things that can be used a little different from year-to-year. Garland and beads can be put inside a vase, strung on a mantle, or spread out as a table runner. (For another great way to decorate with garland for July 4th, go visit my guest post over at Confessions of a Mommyaholic). But something in me just feels a need to have something new and different every single holiday and every single year.
That's what makes printables so wonderful. There are dozens of bloggers out there who share their creativity for free each and every holiday. I love seeing the new designs that come out every year, and often go back to use designs from previous years, too. This year, I've found July 4th printables for nearly every purpose. There are printable activities for kids, party decorations, home decor, favor tags, and so much more! Thanks to all those awesome creatives, you and I both can change up our holiday decorations with little expense and time!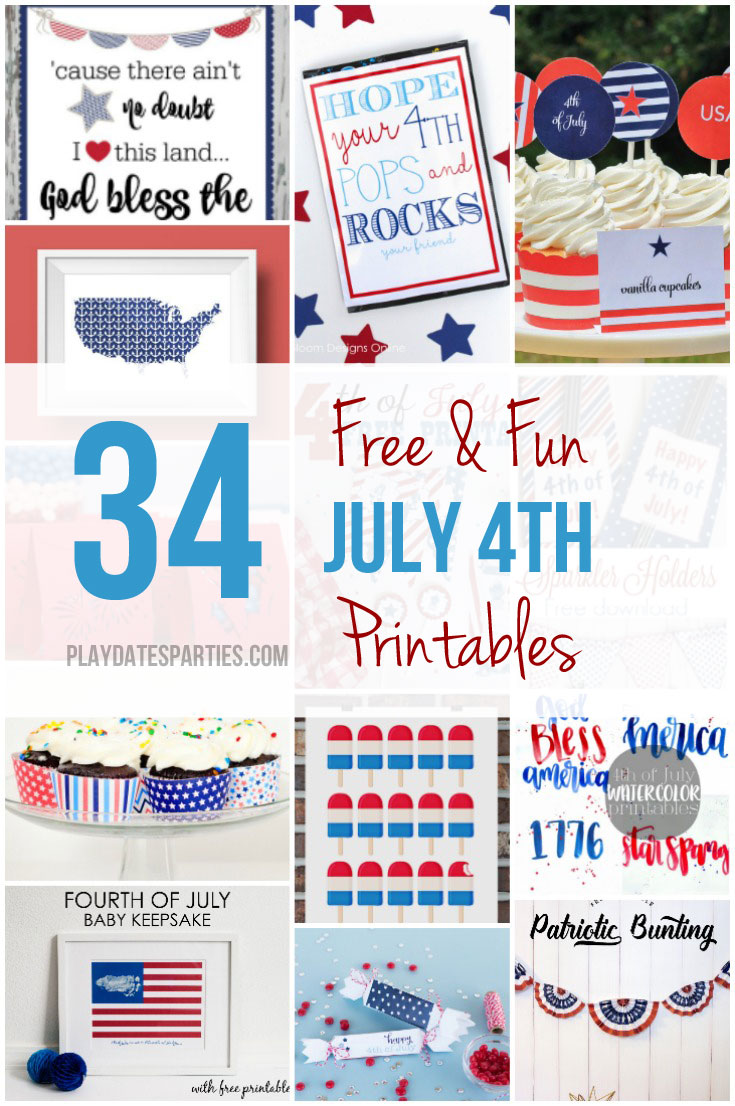 | | |
| --- | --- |
| | |
| | |
| | |
| | |
| | |
| | |
| | |
| | |
| | |
| | |
| | |
| | |
| Cupcake Toppers at Busy Mommy Media | Water Bottle Labels at Busy Mommy Media |
| | |
| | |
| | |
| | |
Do you like to decorate for each holiday?
Do you like to use July 4th printables to celebrate?
Don't forget to subscribe via
Bloglovin, Facebook, and Twitter,
to get more updates!