Bailey's Irish Cream caramels are the perfect grown-up version of a classic candy. The resulting flavor is creamy and sweet, with a perfect hint of coffee.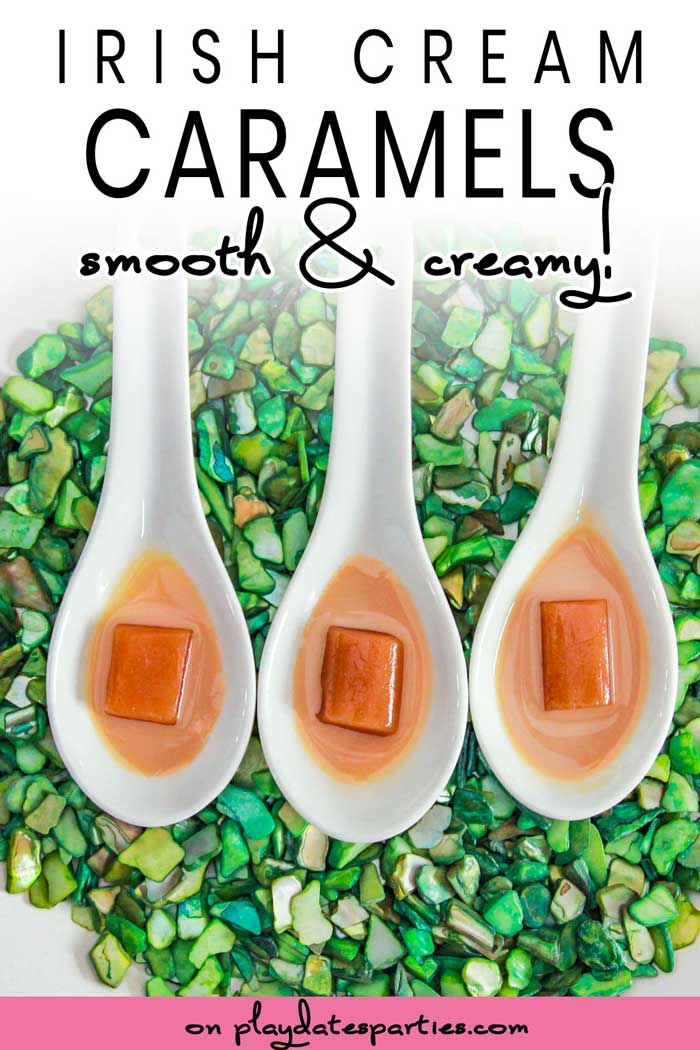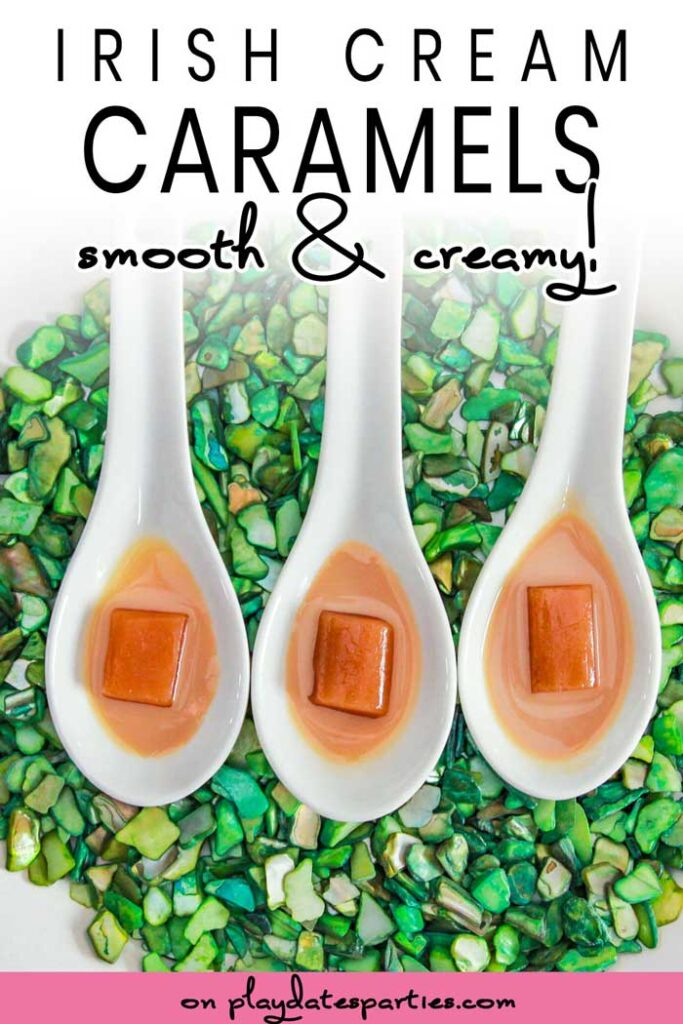 After making those boozy truffles, I was on a liquor infused candy kick.
And apparently I'm not the only one! I found recipes for liquor infused gummy bears, spiked chocolate covered cherries, liquor infused fudge, and even whiskey caramels. In the end, I was most intrigued by a recipe by Bake Love Give for Bailey's Irish Cream Caramels
I won't lie, these aren't the easiest candy to make.
I didn't get it right the first time and had to make them a second time. And there's no making them without a candy thermometer. Thankfully, I can promise that this is officially the last recipe this year that requires one, thank goodness!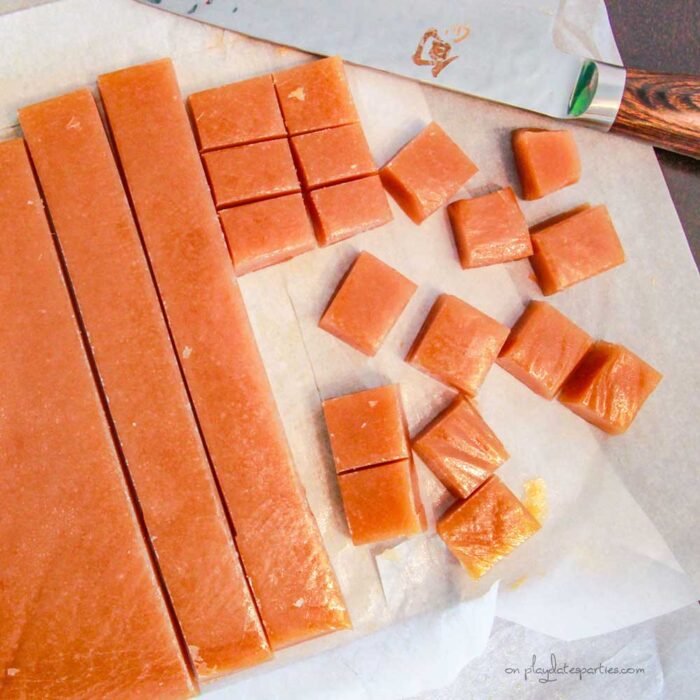 But they are delicious.
They're creamy and sweet. The alcohol actually cooks off while getting the candy to the proper "Hard Ball" stage so you're left with caramels that have the perfect hint of coffee flavor.
Even the Husband—who is not a candy lover—lit up when tasting these caramels.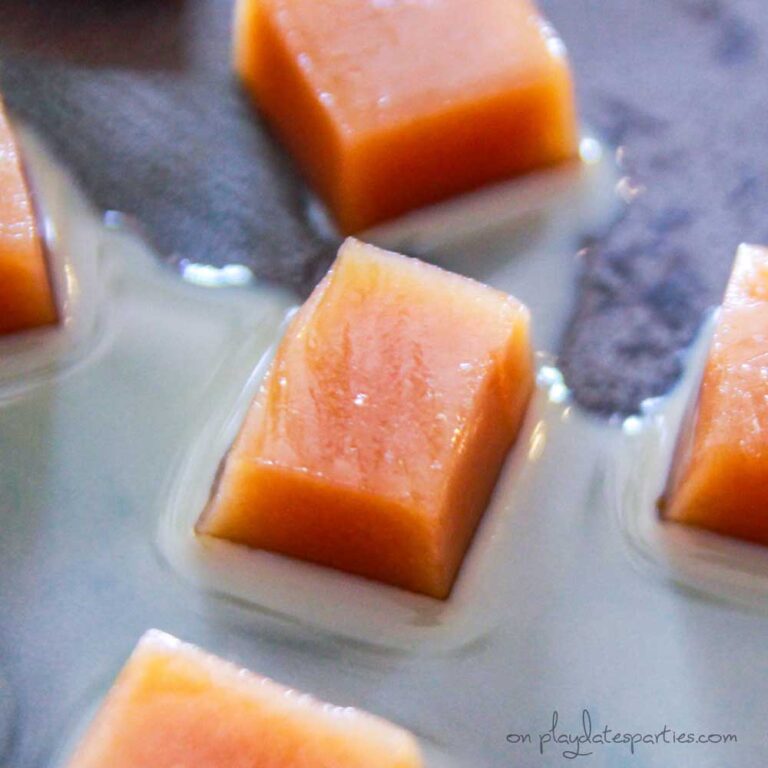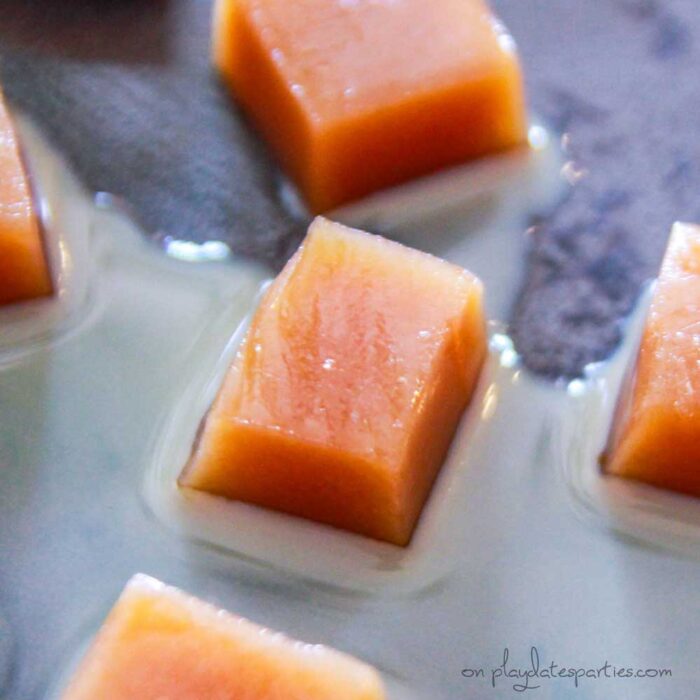 More Awesome Dessert Recipes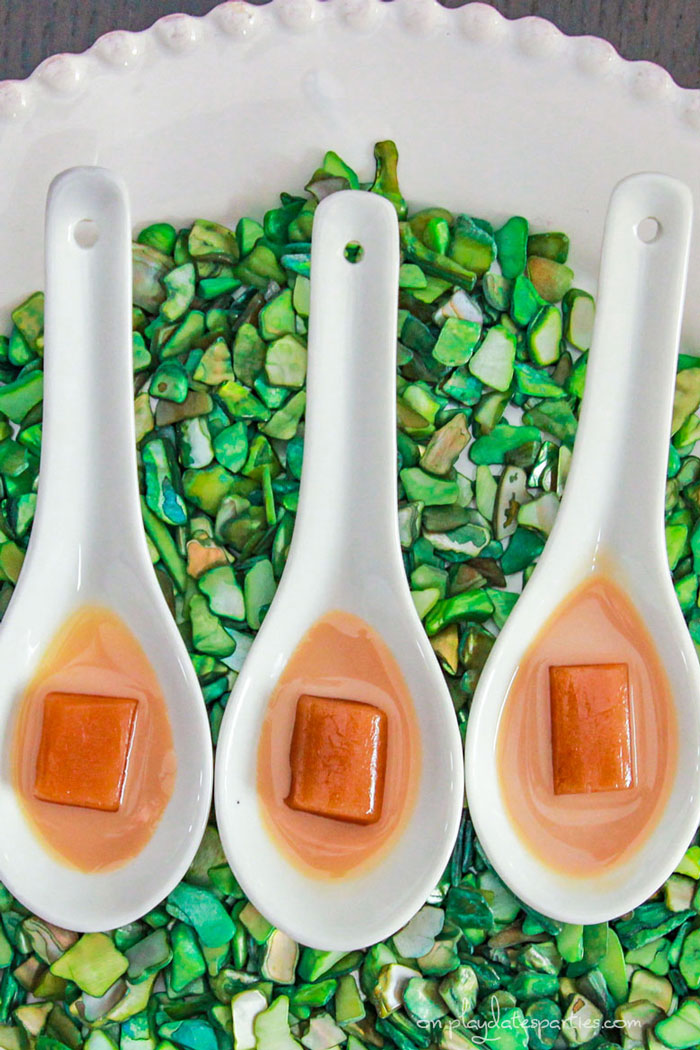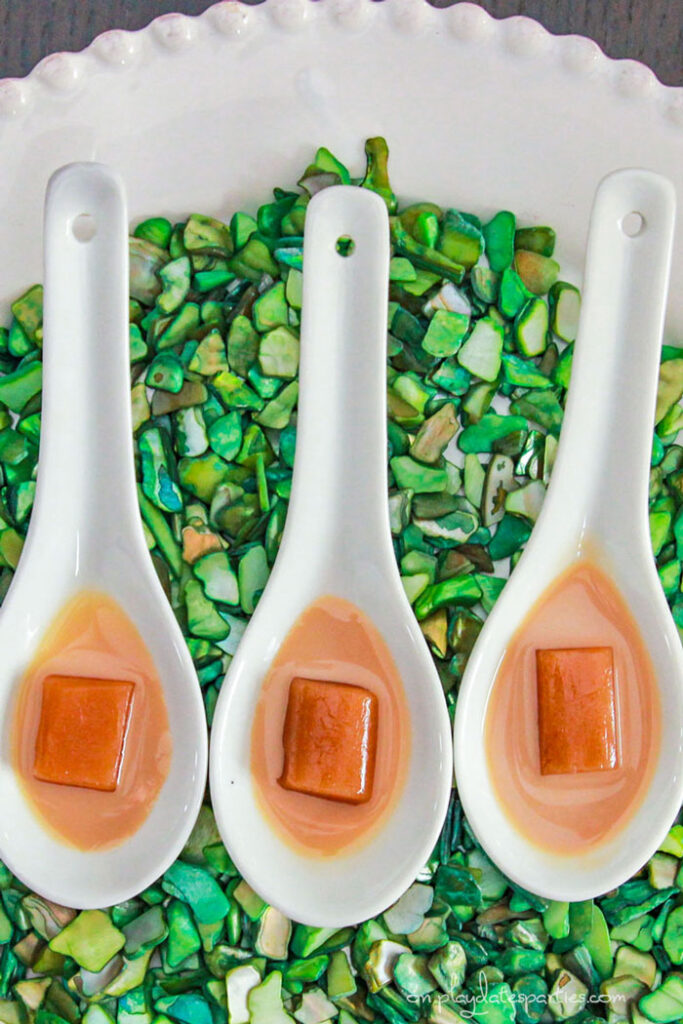 How to Make Irish Cream Caramels
Bailey's Irish Cream Caramels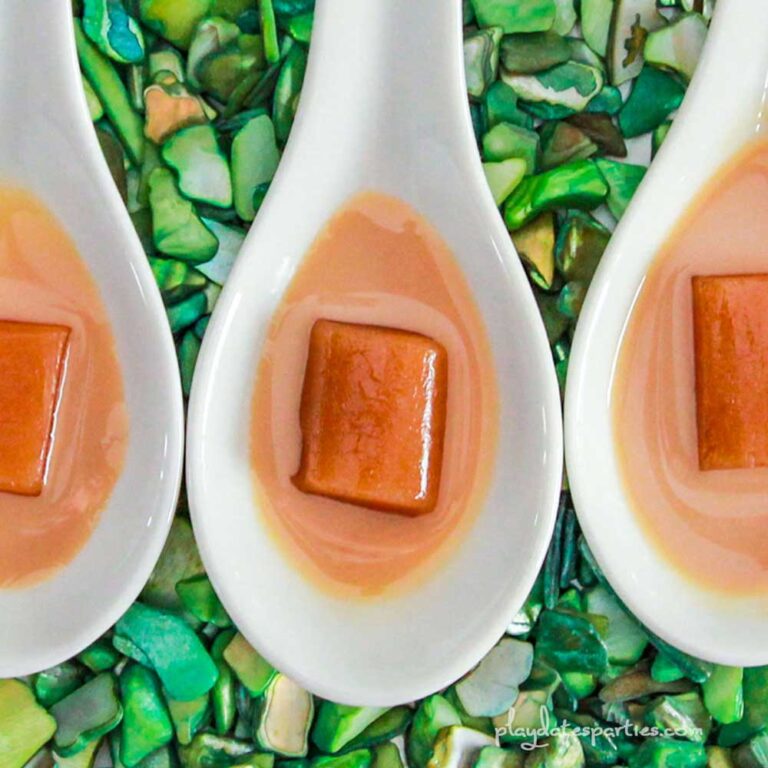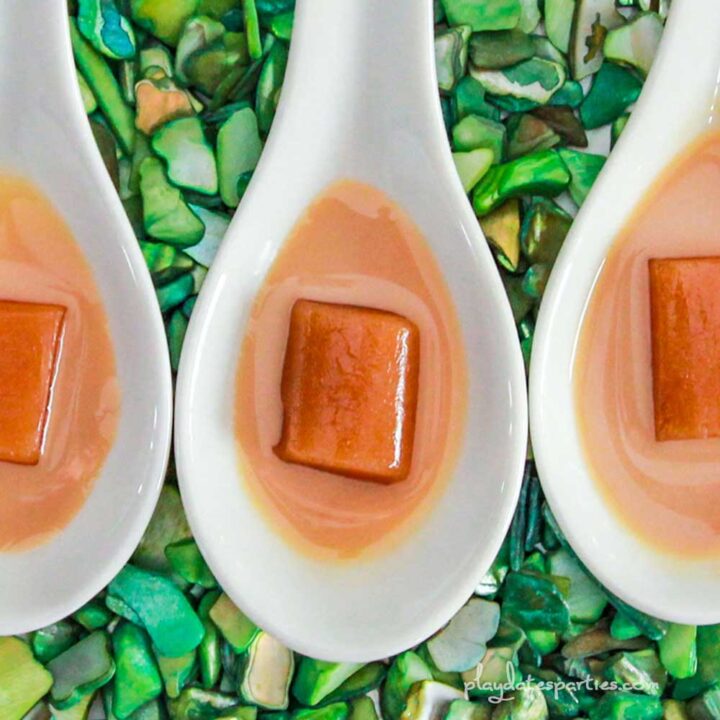 Bailey's Irish Cream caramels are the perfect grown-up version of a classic candy. The resulting flavor is creamy and sweet, with a perfect hint of coffee.
Ingredients
¼ cup black coffee, I just saved some from an earlier brew
1½ cups white sugar
¼ cup light corn syrup
¾ cup Baileys Irish Cream
¼ cup heavy cream
5 tablespoons unsalted butter, cut into small squares
1 teaspoon fine sea salt
½ teaspoon vanilla extract
Instructions
Prepare an 8x8 or 9x9 square pan with two layers of parchment paper, covering all sides. Crease parchment at corners and use a bit of cooking spray between the layers to ensure that the parchment doesn't slide. Spray top of parchment with a light layer of cooking spray.
In a medium to large saucepan (at least 3 quarts), combine coffee, sugar and corn syrup. Bring to a boil over medium heat. Boil until sugar has completely dissolved, carefully checking by swirling a metal spoon in the mixture and checking the back of the spoon for signs of sugar crystals. Mixture should be fragrant and a deep golden brown.
Meanwhile, melt together Baileys, heavy cream, butter and sea salt in a small saucepan. Bring mixture to a simmer to a simmer, then remove from heat and set aside until sugar mixture is ready.
Once sugar mixture is ready, remove from heat and carefully add cream mixture to the large saucepan. The sugar mixture will rise and bubble when cream is added.
Stir in the vanilla with a wooden spoon and return the sauce to medium low heat. Cook until a candy thermometer reads 248 to 252 degrees Farenheit, about 10 t0 15 minutes depending on your stovetop. Keep a close eye on the mixture as it will get 'stuck' at temperatures along the way and then will suddenly jump up several degrees. If the mixture is too cool, it will not set properly, and if it is too hot, it will be too hard. This chart from the Joy of Baking is a fantastic guide.
Immediately remove from heat and pour into prepared pan, being careful not to splash the mixture. Only pour what comes out of the saucepan. Do not scrape caramel off the sides into the pan, as this mixture will be slightly overcooked.
Refrigerate until set, at least two hours.
Remove caramel from pan by lifting the parchment out of the pan. Cut into squares with a sharp knife. and cut into desired size with a sharp knife. Wrap caramels with strips of parchment or wax paper.
Nutrition Information:
Serving Size:
1 grams
Amount Per Serving:
Unsaturated Fat:

0g
(adapted from Bake Love Give)
---