Capture the magic of your childs' first day of school and make one of these 9 DIY first day of school sign ideas for busy moms.
Are you one of those mothers that cries every time the school year starts?
It's okay if you do. I totally get it.
The kids are another year older, and before you know it they'll be off and on their own, and where on earth did all the time go?????
Yep. I get it.
Which is why I'm totally on board with the idea of forcing my kid to hold a first day of school sign and post for a picture each year.
Well, that is, if I can actually remember to make said first day of school sign.
Time is not on our side. And who has time to go buy a million and one little things to make a new first day of school sign every year? Not me, that's for sure.
So, I thought it would be fun to pull together some first day of school signs that are easy enough for those of us who don't have a whole lot of time.
9 First Day of School Sign Ideas for Busy Moms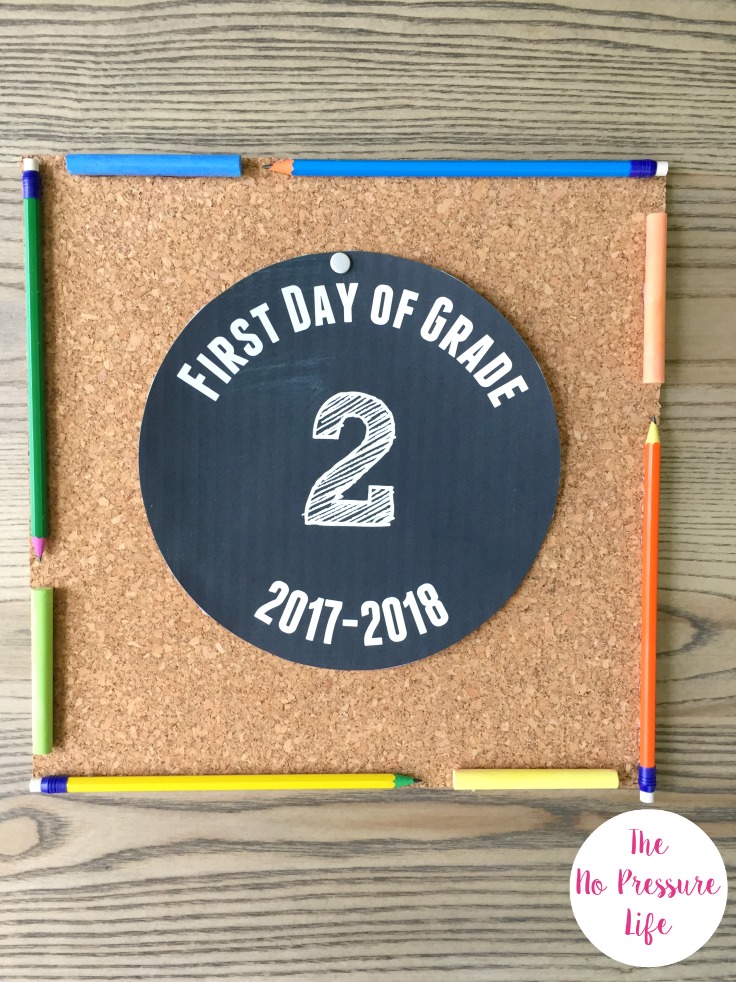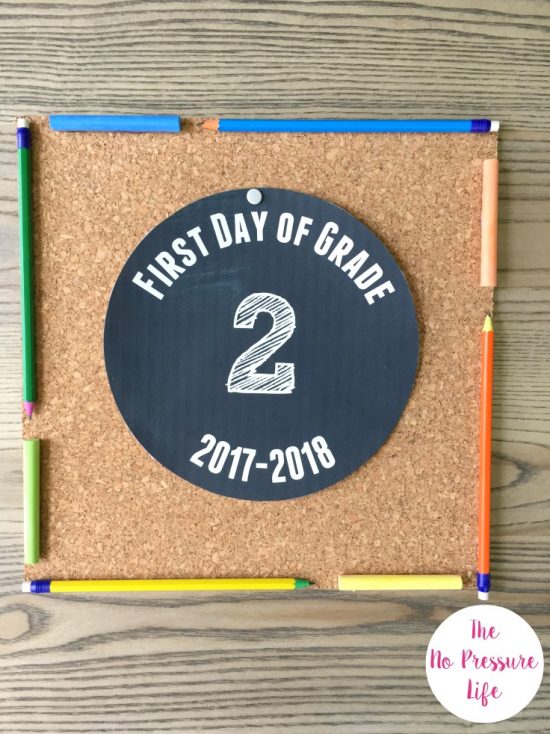 This idea from Laura at The No Pressure Life is the ultimate in simplicity! Just add a few pencils and pieces of chalk to a cork tile and pin on one of her printables. Easy peasy.
I promise, this crayon back-to-school photo prop from Modern Mom Life is the most complicated in the post. And really, it's not complicated at all! Give yourself a couple nights to make this in advance, and you'll be thrilled with the memories you'll make.
You can also keep it simple with an Easy Washi Tape Sign as shared by Confessions of a Mommyaholic. It only takes about five minutes to make, and then you just have to add your kids' details.
RELATED>>>>How to Get Gorgeous Chalkboard Lettering (even if you write in chicken scratch)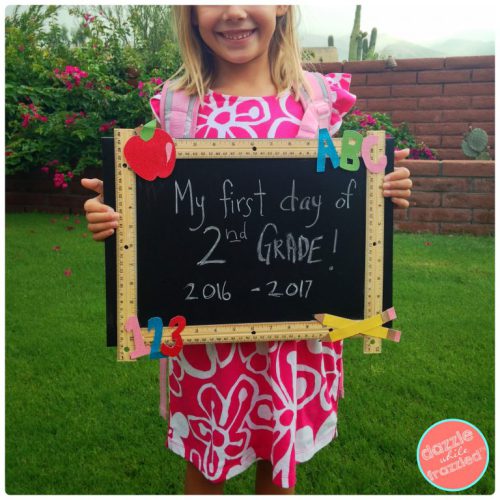 Dazzle While Frazzled shared this adorable reusable chalkboard sign. The rulers are just perfect. And she even included printable files for the accessories!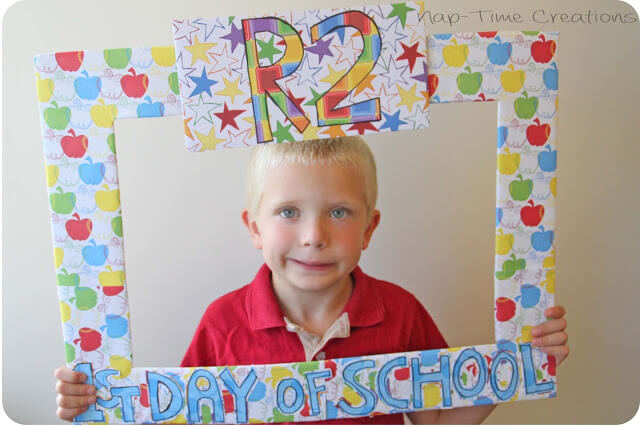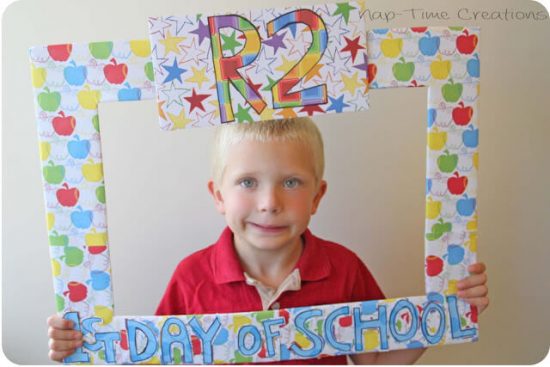 Don't want to buy new supplies? Life Sew Savory pulled together this adorable first day of school photo prop with materials you probably already have!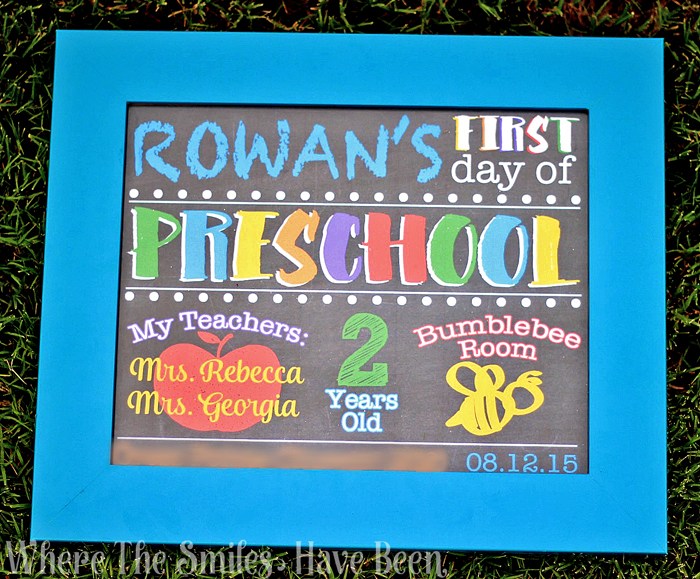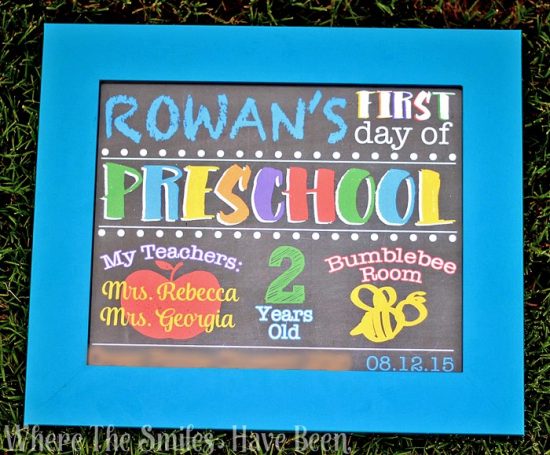 Alternatively, if you want to take your time, you can follow the directions over at Where the Smiles Have Been to create your own printable chalkboard sign. The best part? Once it's created you can quickly edit the print each year in just minutes!
I'm so sad to see that the original post for this image is no longer available, because it's just too stinking cute! I just love the rainbow colors! (Found on Pinterest, through Life as Mama)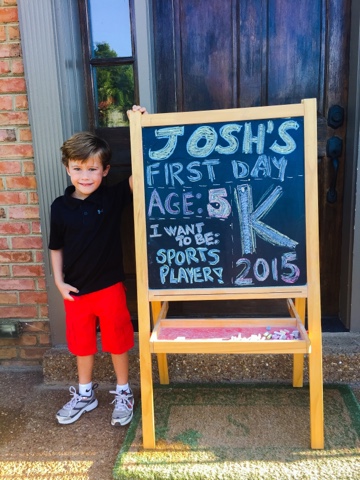 If you're like us, you've probably got this exact same chalkboard easel. Put it to good use to make a first day of school sign! Then you don't have to worry about whether or not your kids hold the sign just right so it can be read in your pictures. (Found on Mandy with Multiples)
Here's an idea that's just as adorable as all of the signs above, but it perfect for last-minute moms (like me!) All you need is a letter board. That's it.
Simply put the letters on the letter board and have the kids hold it up. And even though it's not crazy crafty, it still looks adorable! Bonus: You can use the letter board in a dozen other ways between school years. (Found on The Whitlock Family blog)
Now It's Your Turn
Whether or not you cry at the first day of school, your photos are bound to be adorable with one of these 9 very different, but oh so creative first day of school sign ideas. Plus, none of them take too long to make, either! They're all so much fun, it's hard to choose, but I want to know…
Which first day of school sign is your favorite?
Subscribe via
Bloglovin, Facebook, and Twitter
to get more updates!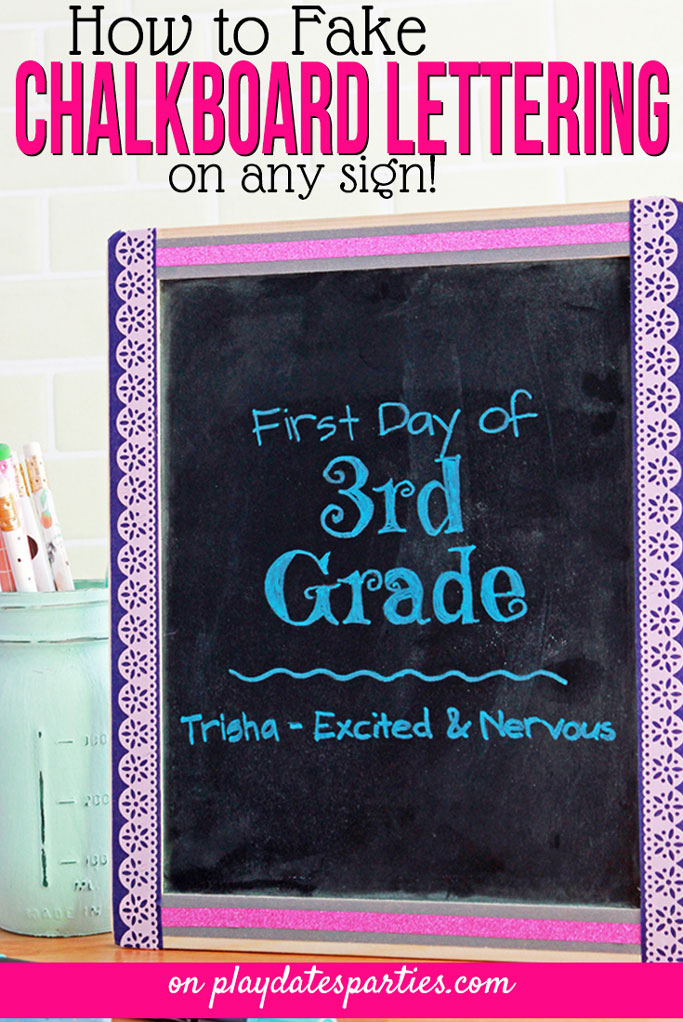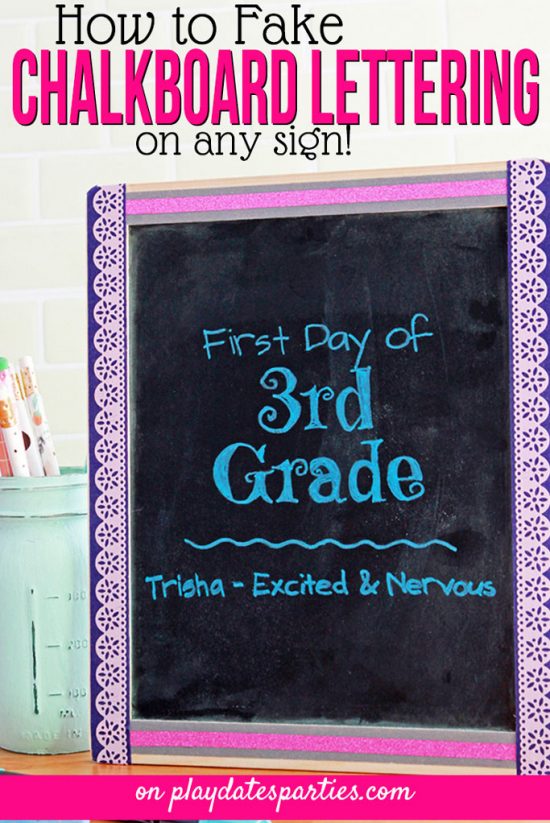 SaveSave
SaveSave