I refuse to give up. I'm determined to convert my family back to loving pumpkin at the holidays. First, I researched creative pumpkin pie recipes, then I tested out some adorable mini pumpkin pies, and today I'm going to share with you two other pumpkin desserts. I promise this will be the last post about pumpkin anything for the rest of the year. Since there are only 40 days left in the year, I've got a good shot at actually keeping that promise!
This time, I figured it would be fun to try out some alternatives to pumpkin pie. Both of these recipes satisfy my nostalgic requirement for something pumpkin at Thanksgiving dinner, but may be more approachable for someone who doesn't care for the traditional pie.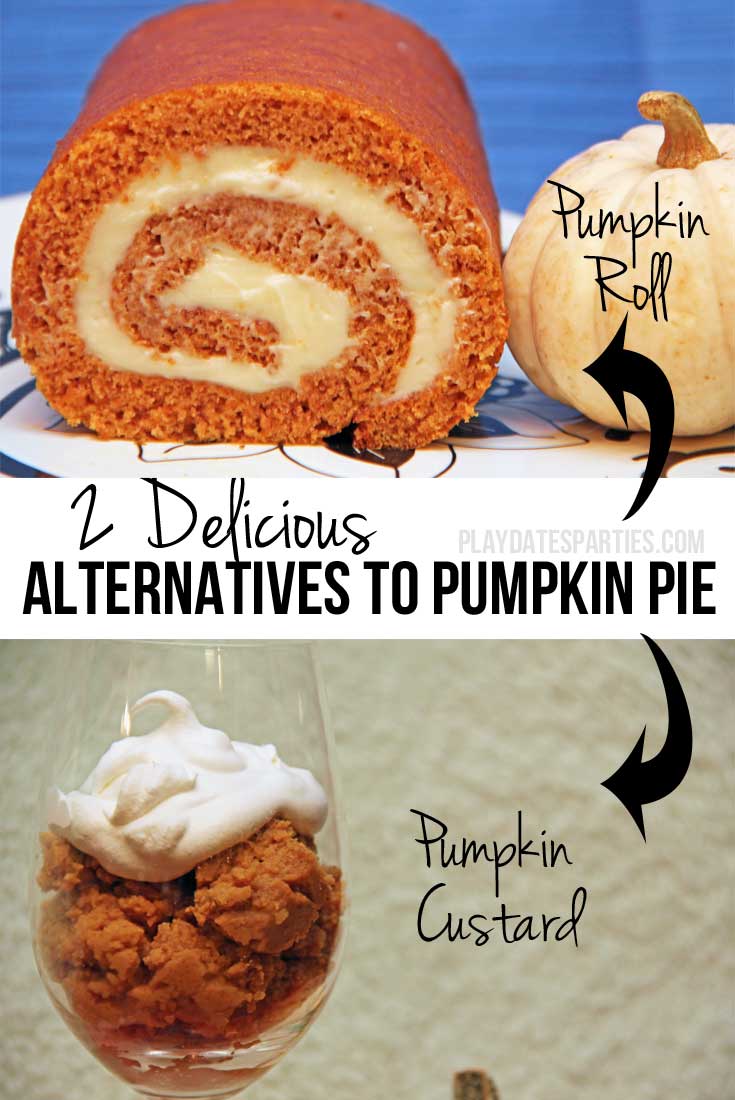 [bctt tweet="Don't like #pumpkin pie? Give these 2 delicious #recipes a try!" username="PlayDatesParty"]
The Pumpkin Roll
First up was the pumpkin roll. This was the first time I ever made a pumpkin roll (or anything roll, for that matter).  I followed the recipe and instructions over at How Does She? and was delighted to end up with a perfectly beautiful pumpkin roll.
I have to admit that more than once I was concerned about how the roll would turn out. Don't tell me I'm the only one who sweats bullets when rolling up a sponge cake.
The cake itself is delicious, with the perfect balance of sweet and tart thanks to the cream cheese filling. The husband enjoyed a slice, and my coworkers definitely enjoyed it the next day. Make-ahead tip: To maintain the pretty sponge texture on the outer layer, wrap the roll in parchment paper, and then a layer of wax paper. This will keep your cake looking pretty, even for leftovers!
Pumpkin Custard
The other non-pie pumpkin dessert I made was Crockpot Pumpkin Pudding from A Year of Slow Cooking. Though, it is a bit thicker in texture than a traditional pudding. I would say it leans more toward a custard-y texture. In any case, this recipe is almost the complete opposite of the pumpkin roll. The pumpkin roll is a bit finicky when it comes to bake time, and cool time. And like I said, rolling up the sponge cake nearly gave me heart palpitations over the possibility of cracks in the cake.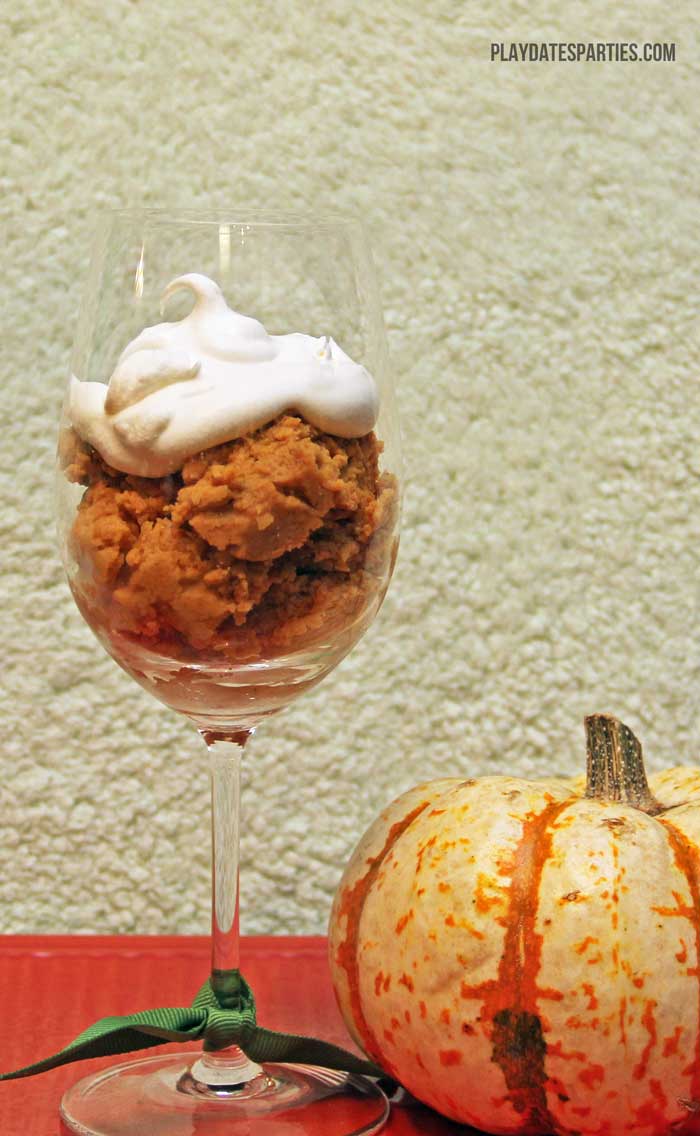 The pumpkin custard is more of a dump-style dessert. Just throw your ingredients in the slow cooker, and let time do it's magic. We used the custard to make mini parfaits with whipped cream on top at my office, and there wasn't a spoonful left. This recipe got rave reviews from everyone that tried it. And considering how easy it was to pull together, I'd definitely consider this recipe a winner!
It was so much fun testing out these alternatives to pumpkin pie for my family's Thanksgiving dinner. Hopefully one of these desserts will win them back over to the orange side!
Have you ever made a pudding in a crock pot?
What are your favorite alternatives to pumpkin pie?
Don't forget to subscribe via
Bloglovin, Facebook, and Twitter,
to get more updates