With the holidays fast approaching, I'm always looking for a yummy new cocktail that everyone can enjoy. It's sometimes hard to please all the different tastes, but this Peppermint Mochatini Cocktail will definitely put the whole gang in the holiday spirit. Even people who don't normally like martinis will enjoy this cocktail.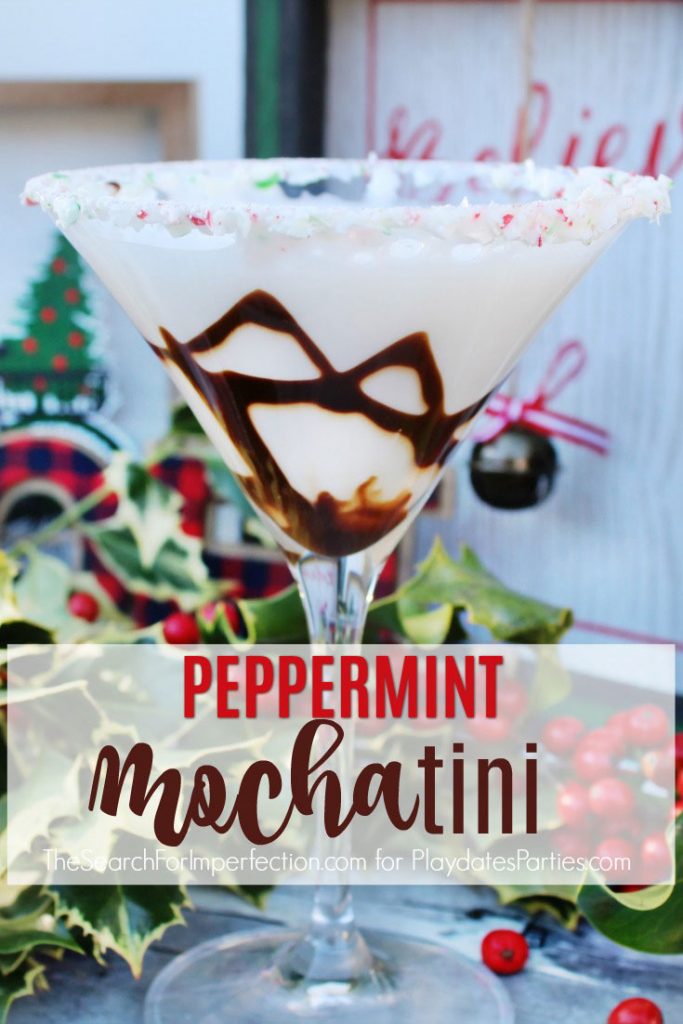 But let me back up for a minute and introduce myself. I'm Jen, and I blog over at The Search for Imperfection where I help busy parents navigate life, and embrace imperfection.
Part of being a busy parent is finding drinks with that "wow" factor, but require minimal effort. And your guests would never believe how simple this cocktail is to make.
I have to admit, when I started playing around with different holiday cocktail recipes, I wasn't so sure about using a coffee creamer in a martini. The first time I saw a cocktail that used it, I was super skeptical. But then once I discovered how amazing it made this Caramel Apple Martini taste, I became a firm believer in the delicious powers of coffee creamer.
Don't get me wrong, though. I'm all about using all natural, healthy ingredients whenever possible. But sometimes, just sometimes, you need a quick delicious party drink that will ultimately become your signature cocktail.
I hope this becomes the perfect signature you've been looking for.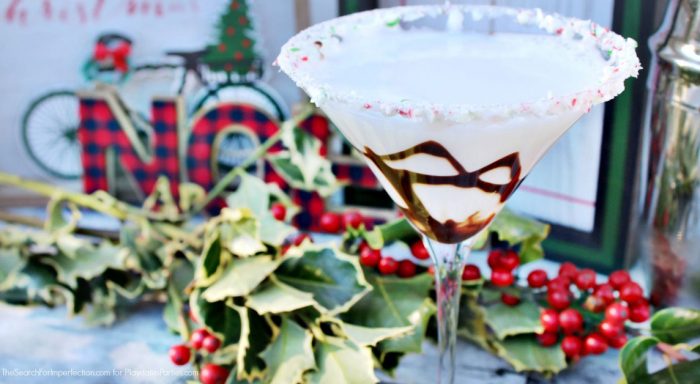 When 🍫 and 🍬 meet in a 🍸you know something good is happening #drinks #yum
Click To Tweet
How to Make a Peppermint Mochatini Cocktail
Ingredients
2 oz vodka
1 oz peppermint schnapps
3 oz peppermint mocha coffee creamer
6 Starlight mints (red and green if possible but one color is fine)
White chocolate sauce (like

this

one

)
Chocolate syrup
Directions
Start by putting the Starlight mints in a zip top bag, and using a hammer or meat tenderizer to crush them up.
Pour the crushed mints out onto a plate.
Drizzle the white chocolate sauce around in a circle around another plate, estimating the circumference of the martini glass (it does not need to be exact).
Dip the rim of the

martini

glass

  into the white chocolate first, then into the crushed peppermints.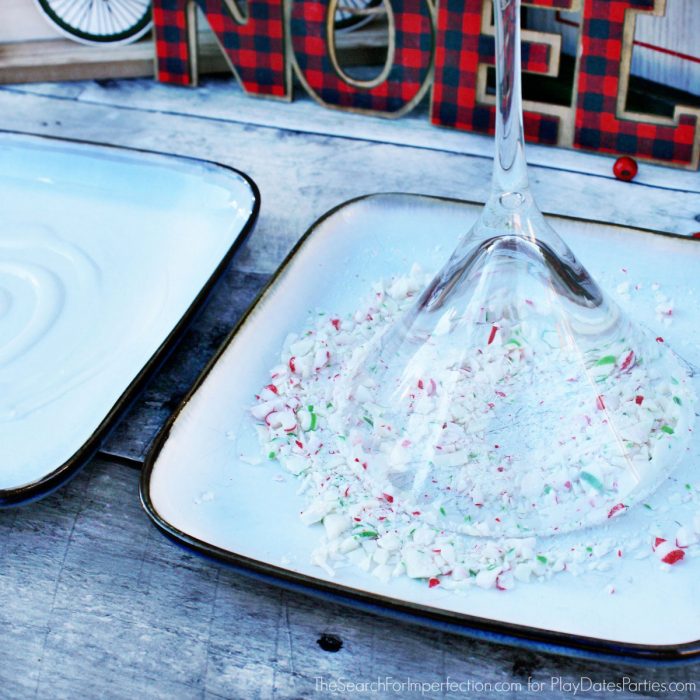 5. Next, swirl the chocolate sauce around the inside of the glass.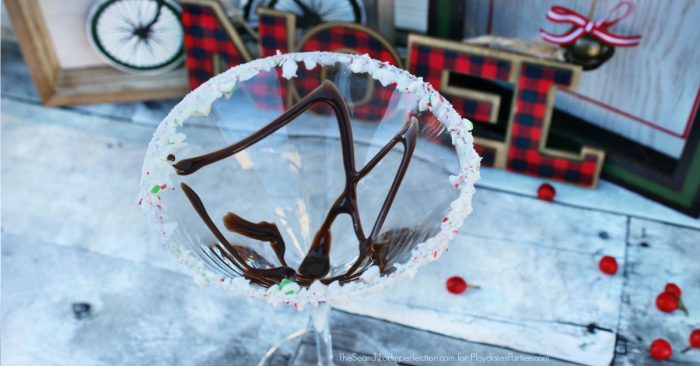 6. Fill a cocktail shaker with ice, and pour the vodka, peppermint schnapps, and peppermint mocha coffee creamer in the shaker.Shake it up, then strain into the martini glass.
7. Now sit back, relax, and enjoy!
Thanks so much Leslie for letting me share this yummy holiday cocktail.
For more recipes, diy/crafts, homemaking, and parenting nuggets from The Search for Imperfection, follow us on Facebook, Pinterest, Instagram, and Twitter.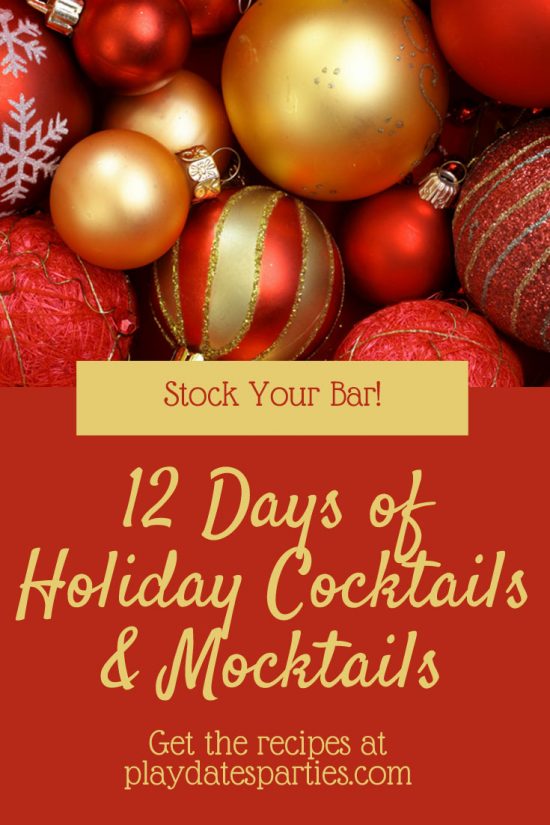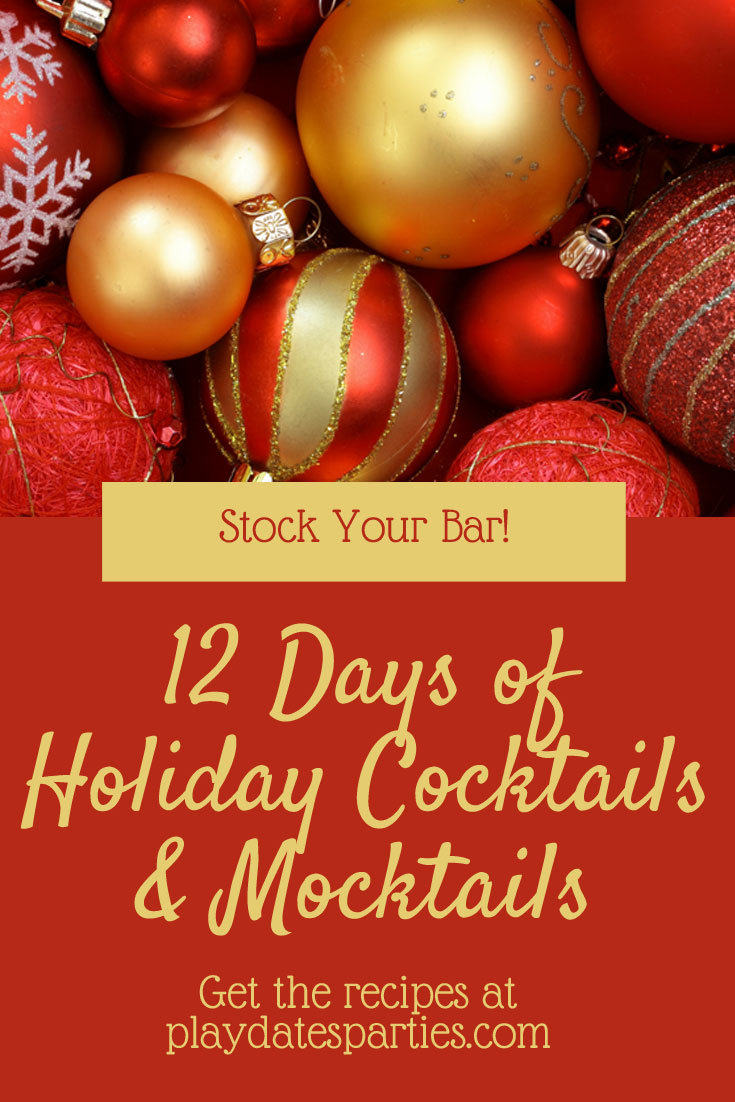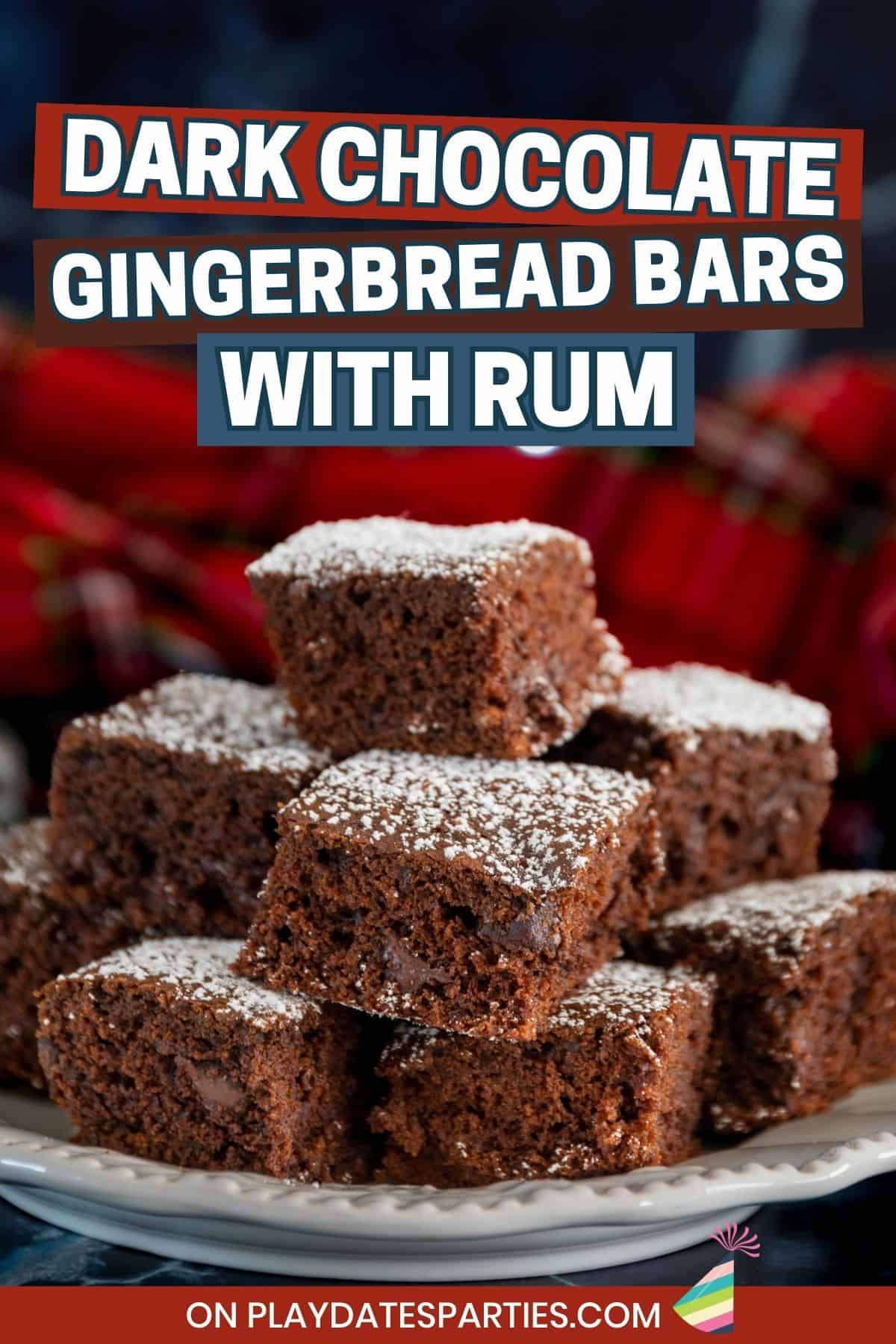 Don't forget to subscribe via
Bloglovin, Facebook, and Twitter,
to get more updates!
SaveSaveSaveSave
SaveSave
SaveSave
SaveSave