Sarah from Flourish and Knot shares how to make maple leaf string art. Put it up for Canada Day in July and then bring it back out as a fun decoration perfect for a fall mantel display!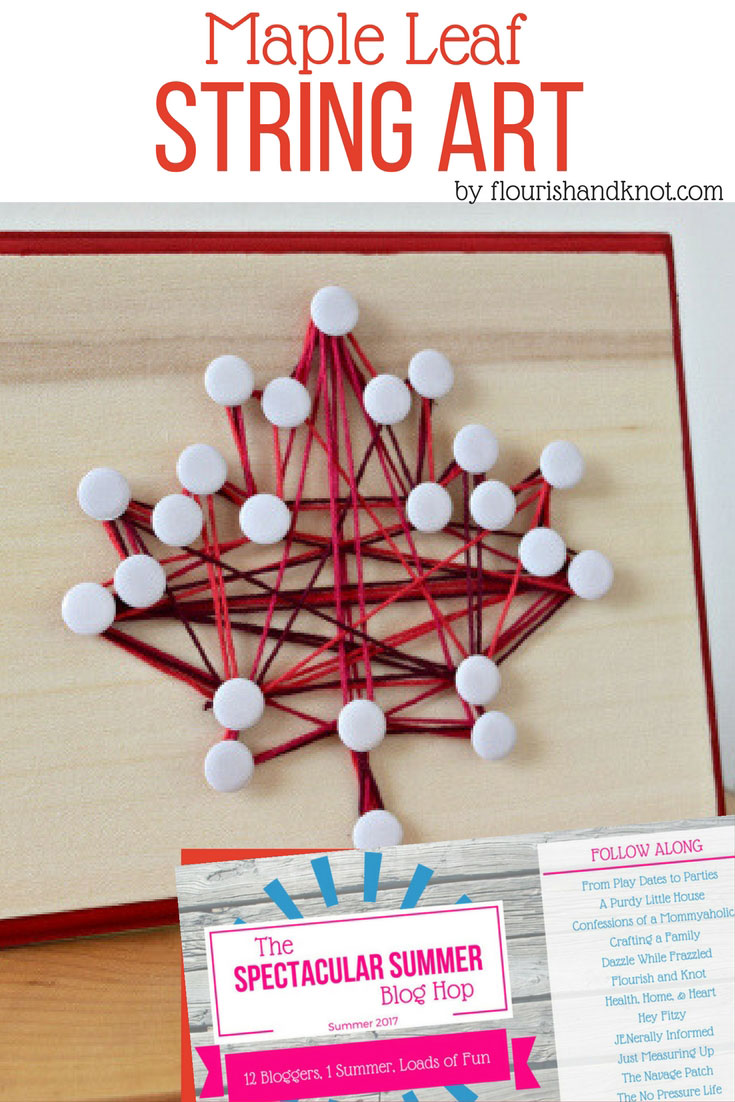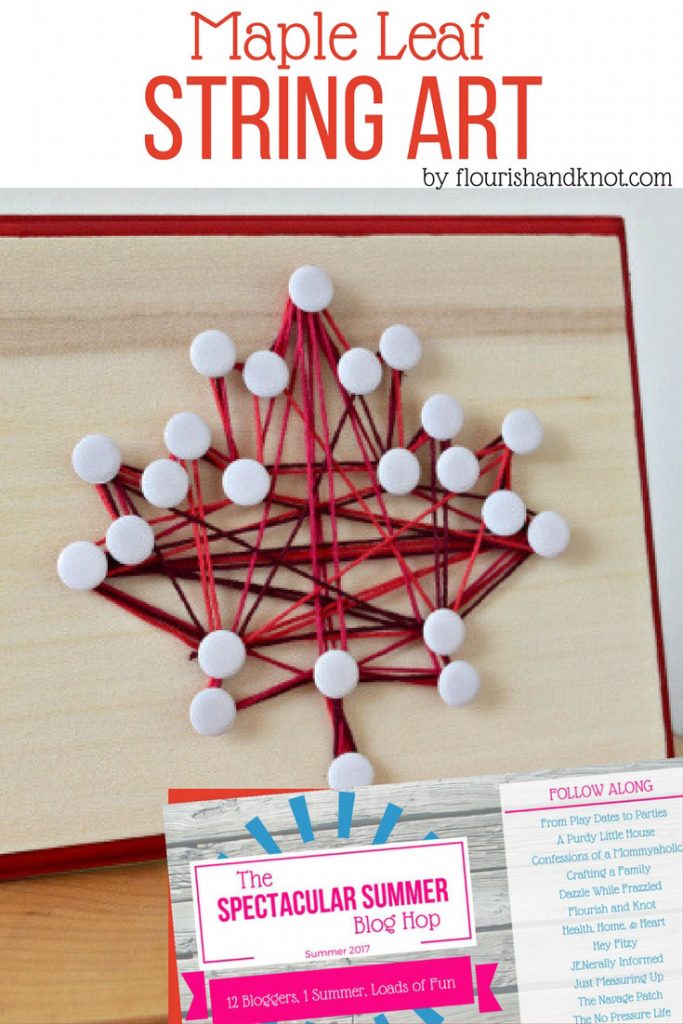 I know it's all Independence Day all the time in the U.S right now, but did you know that our friends up north are celebrating a momentous occasion in just a couple days?
That's right. Canada Day is July 1st. And this year is its 150th anniversary. After a bit of research, I found out that this day celebrates the time when the colonies of  Nova Scotia, New Brunswick, and Canada became united. Little did I know that Canada wasn't completely independent of the British crown until 1982.
Hm. It's hard to believe that Canada wasn't an independent country during my own lifetime. (Yes, my kids are constantly reminding me how old I am)
That said, it's a BIG day for our Canadian brethren. And one worth nothing. So, my Spectacular Summer co-host Sara from Flourish and Knot is sharing with us today a fun Canada Day maple leaf string art craft.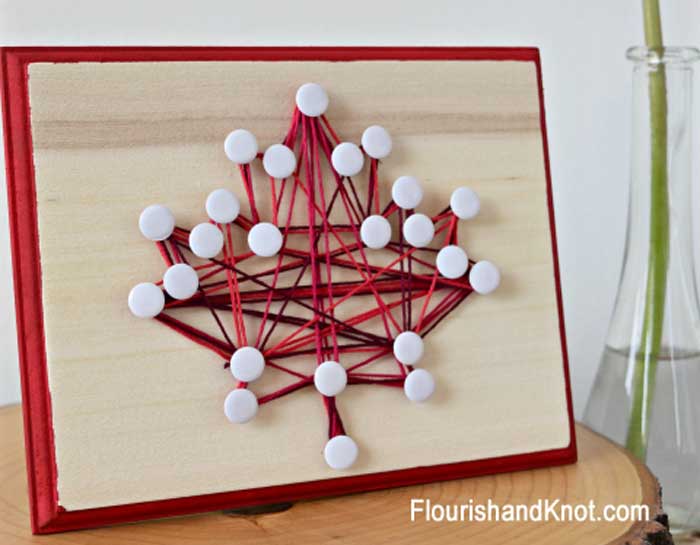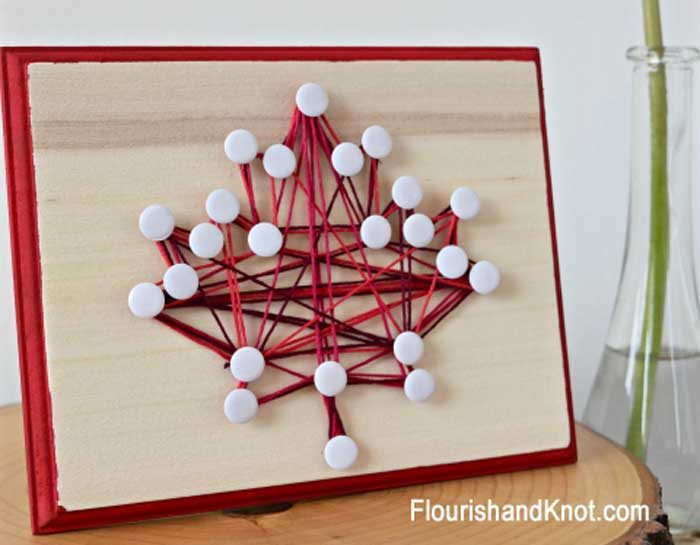 String art is one of those crafts I've seen over the last several years but still haven't tried. I love how Sarah takes what looks like random pushpins and turns them into a clear design. So creative!
And for those of us in the states, the maple leaf design would be adorable as an addition to any fall mantle vignette.
So, take a few moments away this Saturday to give a nod to our northern friends and celebrate a fun craft for Canada's 150th anniversary! Then, bring it back out this October when the leaves start to change colors.
Find out a little bit more about Sarah:
What's the best meal you ever had?
Probably the amazing tasting menu at Vineland Estates Winery in Jordan, Ontario. Stunning scenery and incredible food!
What's your favorite zoo animal and why?
I love elephants! (But I think we need to do a better job of protecting them in their natural habitat, so that zoos aren't necessary to preserve the population)
Each of my Spectacular Summer co-hosts is sharing a little bit more about Tammy on their blogs, too. So don't forget to hop around and see what else she has to say.
Head on over to Flourish and Knot to get all the string art details.
Subscribe via
Bloglovin, Facebook, and Twitter
to get more updates!