Looking for new and creative ideas for a Lego party? Come look at these 43 best steal-worthy ideas for lego party decorations, food, games, and favors.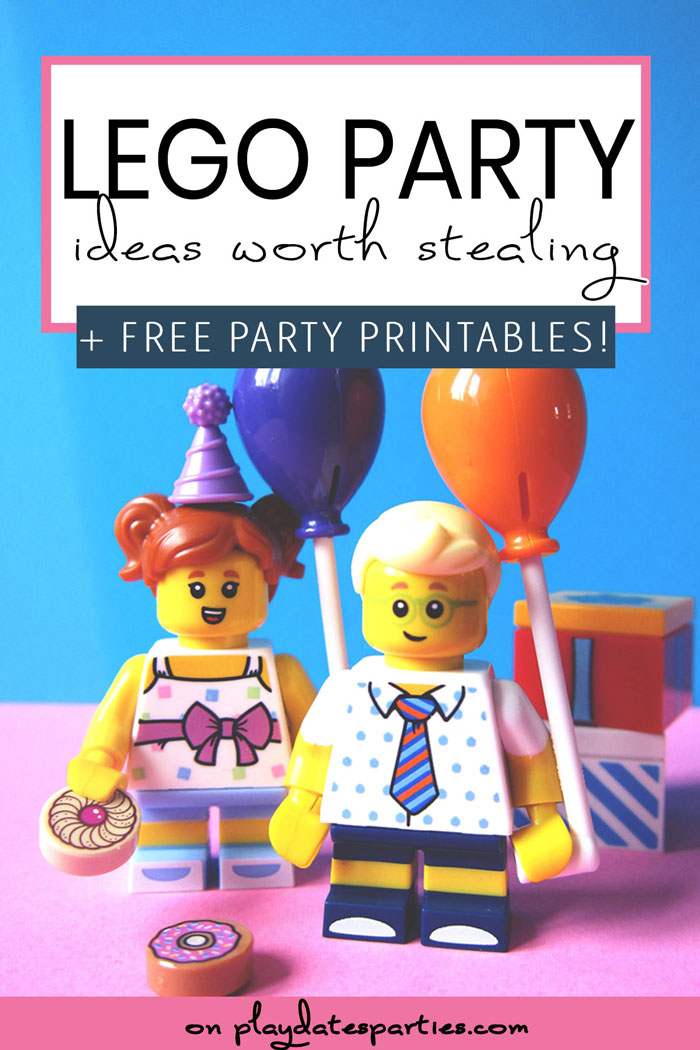 Hooray! It's time for another reader request!
I love finding party inspiration for you guys. It's so much fun to come up with ideas for party themes, even when I'm not hosting the party myself.
(Confession: I may actually geek out a little too much. What can I say? I just love finding amazing party ideas!)
This week, we're looking at the best ideas for lego party decorations, food, games, and favors.
Whether it's for a boy or a girl, a 4 year old toddler or an 8 year old tween, these are the best Lego party ideas for busy moms who want an awesome celebration with that unique DIY party feel.
Free Printable Lego Party Banner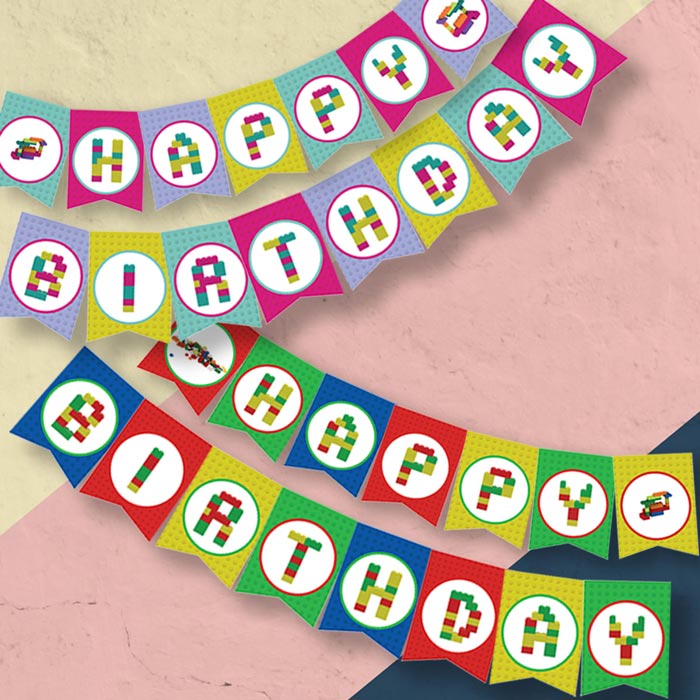 Let's start off with a fun freebie! I typically sell these banners in my shop, but-for a limited time-I'm offering them to you for free!
There are two color schemes: the classic Lego primary colors, and a more feminine color scheme for the girls. But who says they're really only for girls. You get both in one pack, so feel free to mix and match all of them together for a totally unique look!
Even better…the letters themselves are made from Lego bricks. How fun is that?
43 Steal-Worthy Ideas for a Lego Party
Are you ready?
There's a lot of Lego party ideas here, so I've tried to break it up as much as possible to make it easy to read.
Let's start with a few simple cheats:
Now It's Your Turn
Phew! You made it to the end! I know that was a crazy long list of ideas for Lego party inspiration. But hopefully you've now got a great plan in place to get your party started!
Don't forget to grab you free Lego party printable banners before you go. (or click here to see all the other freebies you get) And have fun planning!
Are there any Lego party ideas I missed? Share yours in the comments below!

Don't forget to subscribe via
Bloglovin, Facebook, and Twitter,
to get more updates!