Learn all about red velvet and find the best red velvet recipes to make for any time of day, from breakfast right through dessert!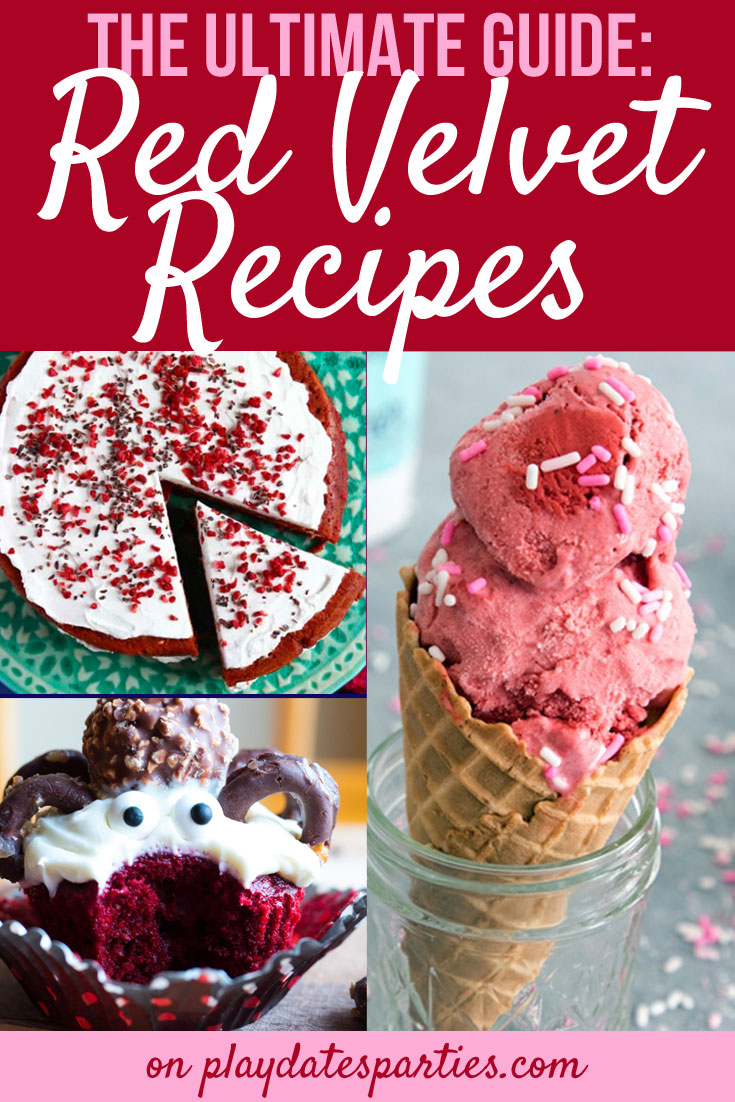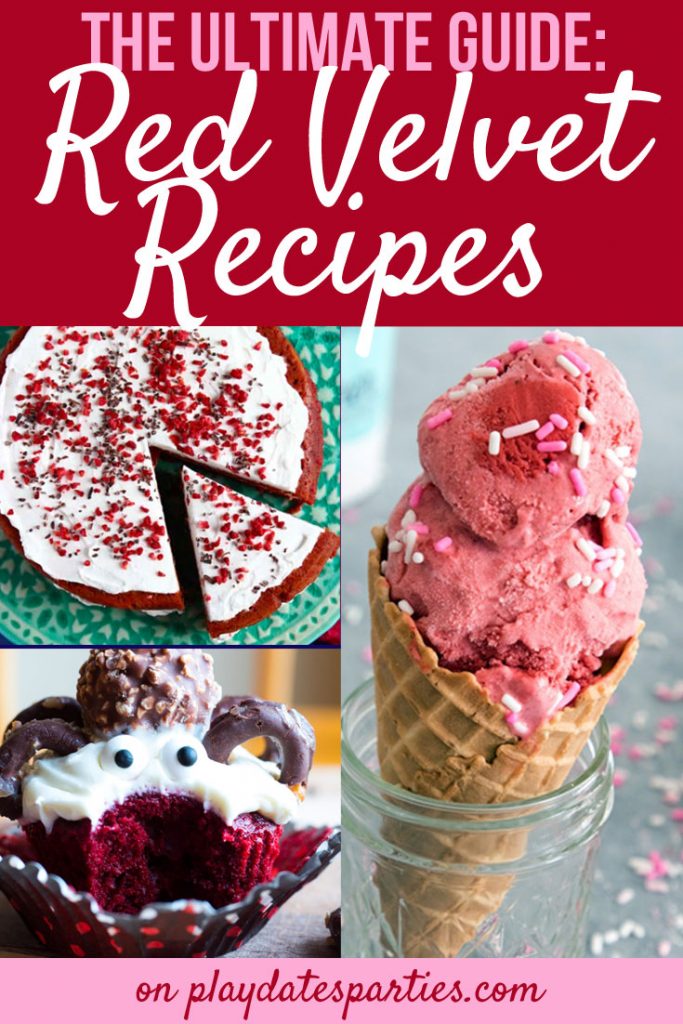 "Worse the cake part is red velvet cake. Blood red!! People are gonna be hackin' into this poor animal that looks like it's bleedin' to death." ~ Shelby, Steel Magnolias
This line from the iconic movie Steel Magnolias was my first introduction to red velvet cake.
For years I had no idea what it was or what made it so special. All I ever thought of upon hearing the word red velvet was that line, which understandably sullied my opinion too soon.
Fortunately, as I got older, I actually tasted some red velvet cake and other treats. And I fell in love just like so many others.
Your Ultimate Guide to Amazing Red Velvet Recipes
But What is Red Velvet?
In the simplest terms, red velvet is a chocolate cake that is red in color.
The red color is nearly always derived from the use of red food coloring. Though, these days many chefs and home cooks are attempting to find natural ways to color the dessert red. According to Wikipedia
"The reaction of acidic vinegar and buttermilk tends to better reveal the red anthocyanin in cocoa and keeps the cake moist, light, and fluffy. This natural tinting may have been the source for the name "red velvet", as well as "Devil's food" and similar names for chocolate cakes."
Some accounts state that the 'velvet' aspect of the term derives from the cake's particularly silky texture, though I haven't found a solid source for that claim.
The History of Red Velvet Cake
You can read the whole history of red velvet cake at this article from the New York Times, but here's the cliff's notes version:
While Southerners often claim ownership of the red velvet cake, the first clear mention of red velvet cake is at the Waldorf in the 1930s. Not much later, it was also found at Eaton's department store in Toronto.
It is said that the owner of the Adams Extract Company tasted the red velvet cake at the Waldorf, and recognized a marketing opportunity. Sometime in the 1940s, after the Food, Drug and Cosmetic Act of 1938 supported and standardized food colorings and additives, the Adams Extract Company adapted a traditional mahogany cake with red food coloring.
Then, the new cake was marketed alongside the company's products, and America pretty much fell in love.
Are there any natural ways to get the red color?
As mentioned above, there is some speculation that the chemical reaction between acids and non dutch–processed cocoa can bring about a red-tint, though it's not likely to be as red as those made with food dye.
Natural cooks often use beet juice to create a red velvet look. You can find several recipes that use beet juice in the "Healthy, Diet, and Natural Red Velvet Recipes" section below!
Red Velvet Recipes to Take You from Breakfast to Dessert
These days, there is no shortage or red velvet recipes. Whether you want to make a red velvet treat just for the fun of it, or for the upcoming holiday, all you have to do is take a look at the list below to find some of the BEST red velvet recipes!
Red Velvet Breakfast Recipes
Red Velvet Drink Recipes

Red Velvet Cookies
Red Velvet Browies & Bars
Red Velvet Snacks
Red Velvet Breads & Muffins
Red Velvet Cakes
Red Velvet Cupcakes
Healthy, Diet, and Natural Red Velvet Recipes
Holiday-Themed Red Velvet Recipes
Valentine's Day
Halloween
Christmas
Now, It's Your Turn
Well, I may not be about to put red velvet cake inside something shaped like an armadillo, but it's definitely captured my heart along with Americans everywhere! And with these 80+ recipes, our family can enjoy it anytime. Yum!
Don't forget to subscribe via
Bloglovin, Facebook, and Twitter,
to get more updates!
SaveSaveSaveSave
SaveSave
SaveSave
SaveSave