Too many fresh tomatoes on hand? With these 15 mouth-watering fresh tomato recipes to choose from, you'll be loving your home-grown tomatoes all season long.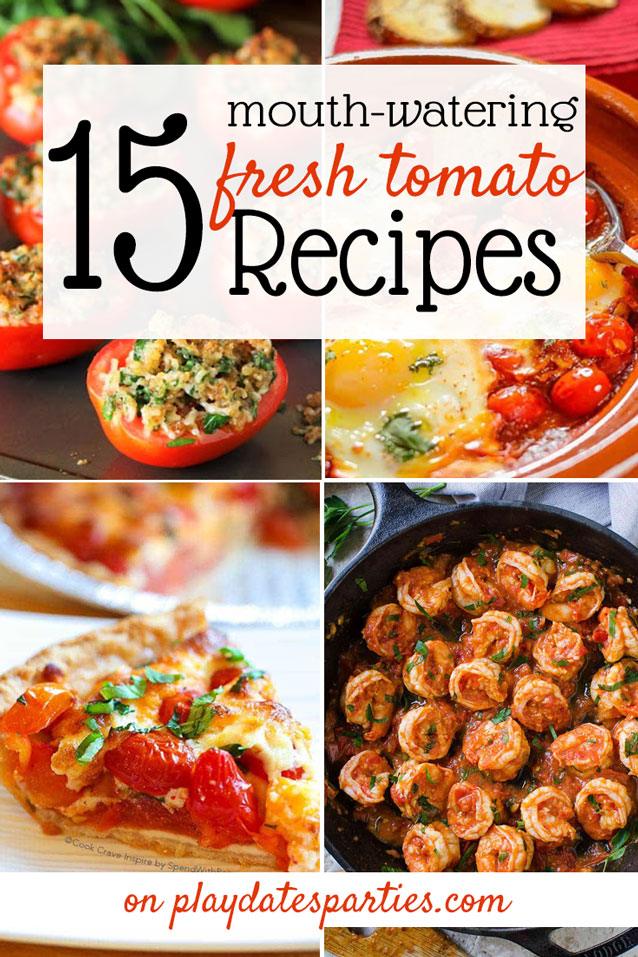 There's just something so sweet and special about home grown, vine-ripened summer tomatoes.
I remember growing huge tomato plants in our backyard as a kid and seeing bushel upon bushel of tomatoes come from those plants.
For a few years I even watched my father grind down most of the tomatoes into a purée to make delicious homemade pasta sauce.
But the fun didn't stop there. The husband and I grew our own tomato plants once or twice as well.
Honestly, the first time was a total disaster, with overgrown bushes and fruit that never ripened properly.
Then, we grew tomato plants in our DIY self-watering planter, and found the perfect balance.
That year yielded plenty of tomatoes for delicious summer salads, fresh tomatoes in lightly oiled pasta, and so much more.
Even with a better yield, we still gave away several tomatoes from our plants. Mostly because we couldn't think of anything else to do with our crop.
Well, that ends here! Whether or not we attempt tomato plants again this year is still up in the air, but if we do, I know we'll be set with these amazing recipes.
Tips for Growing Amazing Tomato Plants
We learned a few things in the years between our tomato plant nightmare and our tomato plant dream. If you want to have the fantastic problem of too many gorgeous tomatoes from your plants, here are a few tips:
Forget seedlings. I love the idea of starting plants from seeds, but with 3 rambunctious kiddos running around, the healthier plants are the ones we don't start inside our house. #truth
Choose a nice, sunny spot for your plants. Tomato plants need full sun in order to grow well.
Don't let the plants get overgrown. Keep the plants trimmed back and you'll get a much healthier crop.
Water, water, water! The #1 reason our self-watering planter worked so well is because the plants never got dehydrated. If you want an in-ground solution, consider adding your own drip irrigation with a hose timer. All of our plants look incredible when we take the time to install a simple drip irrigation.
Pick the fruit early. We found it best to pick our tomatoes while they were still green or when they just barely showed a blush of color. Otherwise, insects, birds, and other critters were attracted to the plants and ruined the tomatoes before they finished ripening on the vine.
Ripen your tomatoes Indoors. It's easier than you think. Just put them in a brown paper bag and clip it tight. Your tomatoes will ripen in a few short days!
15 Best Fresh Tomato Recipes from Your Garden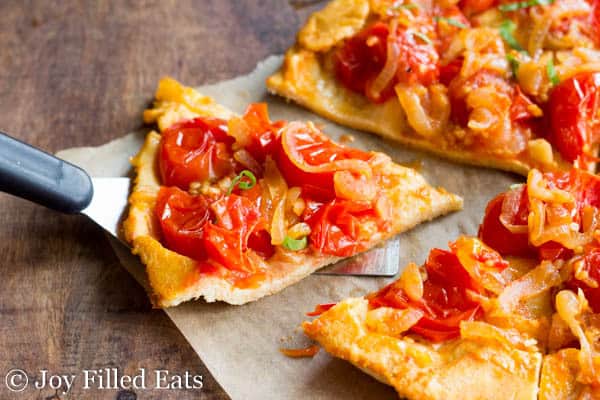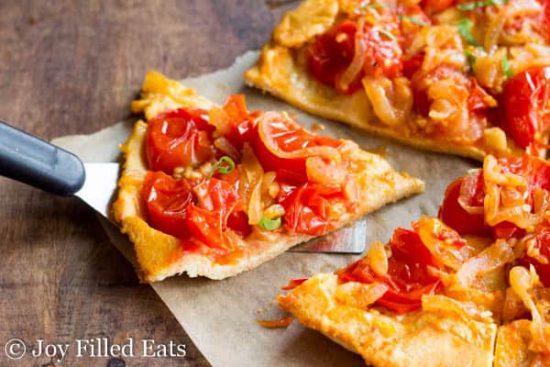 Rustic Tomato Tart by Joy Filled Eats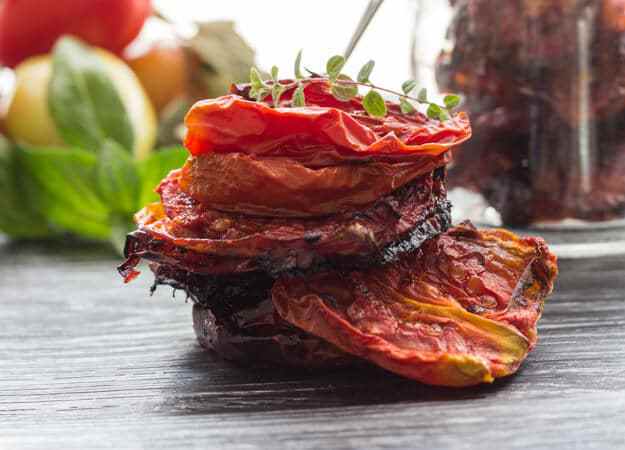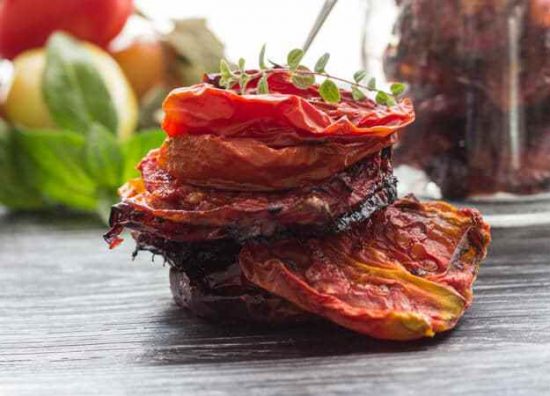 Oven Dried Tomatoes by An Italian in My Kitchen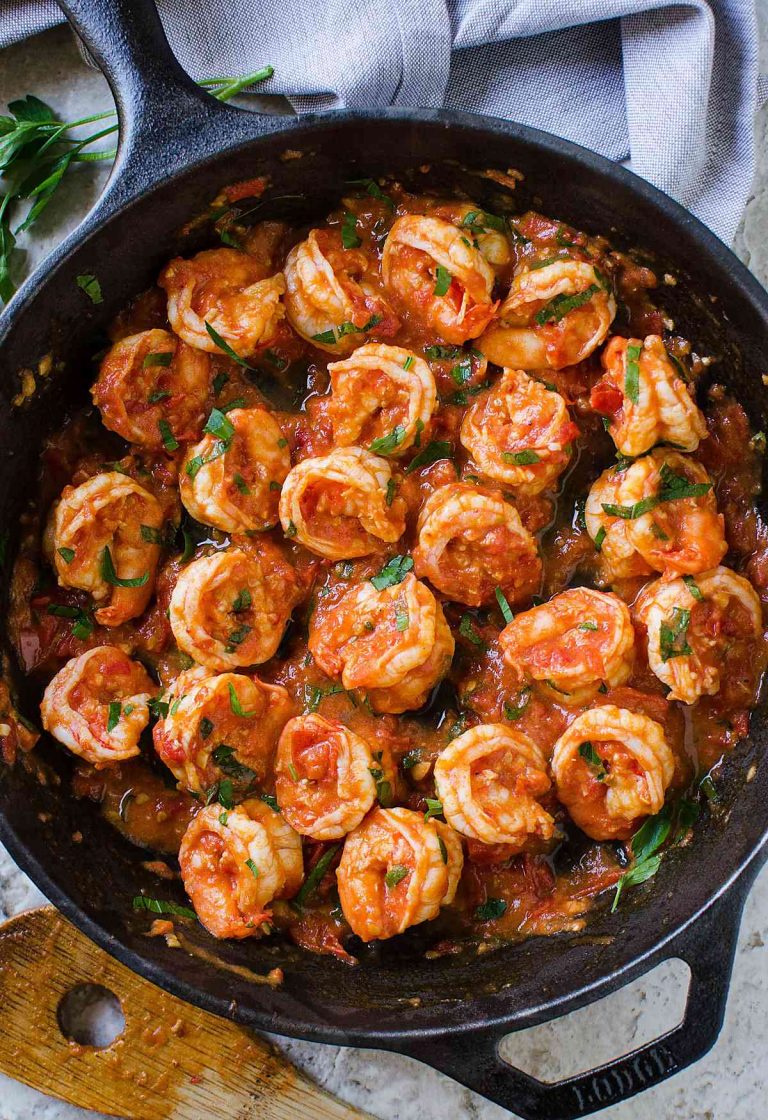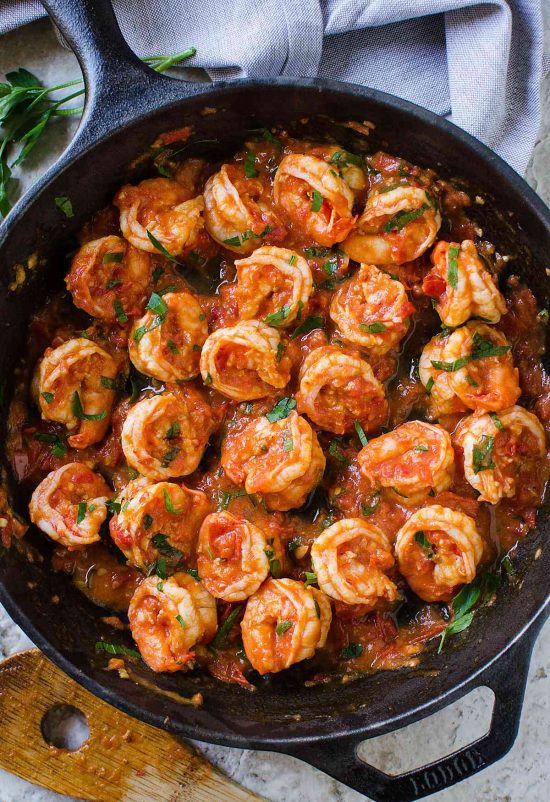 15 Minute Easy Garlic Shrimp in Tomato Sauce at Watch What U Eat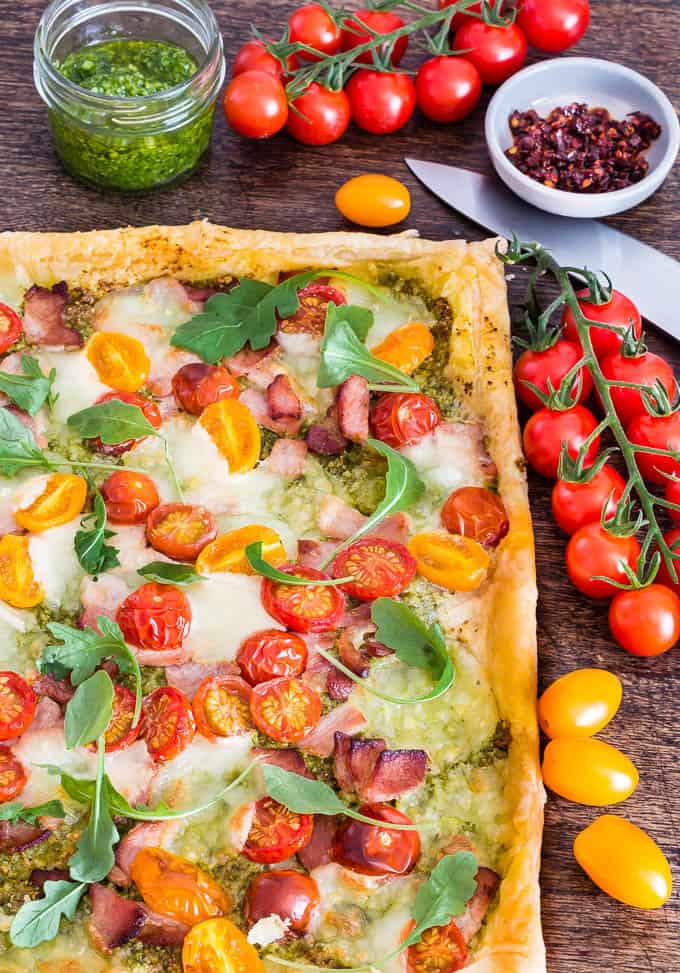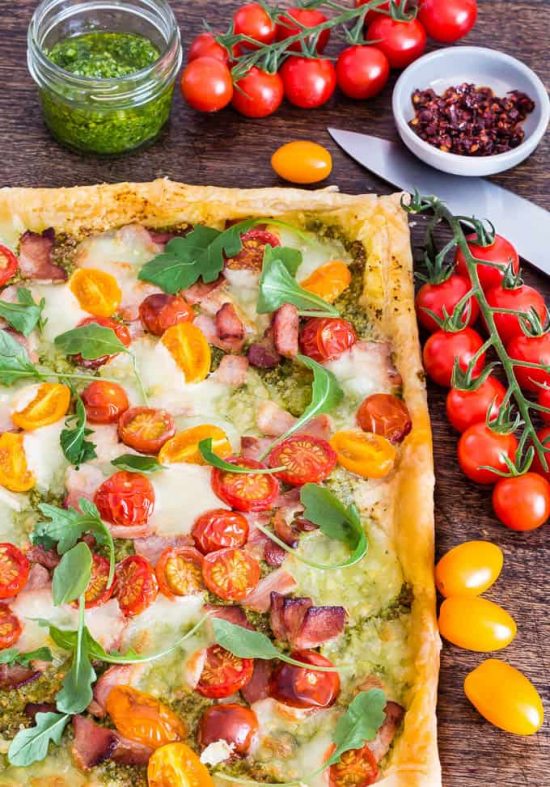 Bacon Tomato Tart at Recipes From a Pantry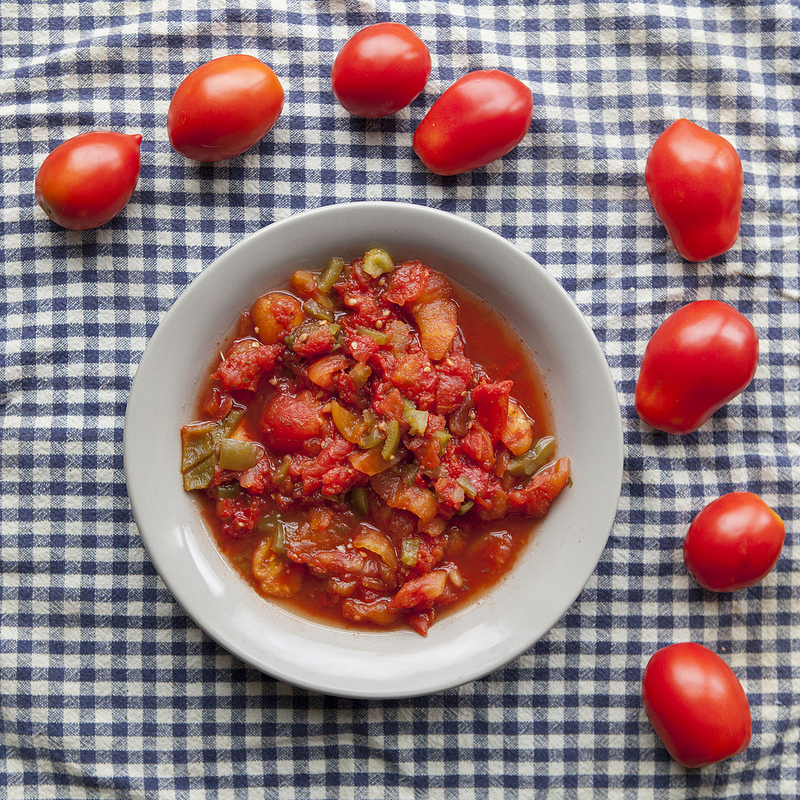 The Best Stewed Tomatoes Ever at Brooklyn Farm Girl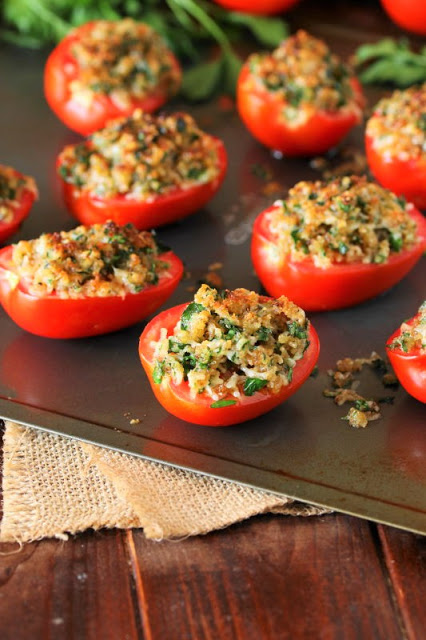 Parmesan Broiled Tomatoes at The Kitchen is My Playground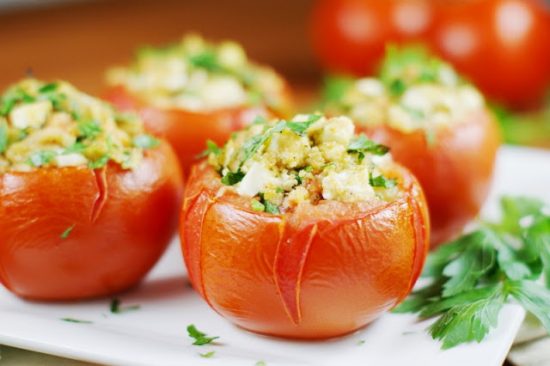 Feta Stuffed Tomatoes at The Kitchen is My Playground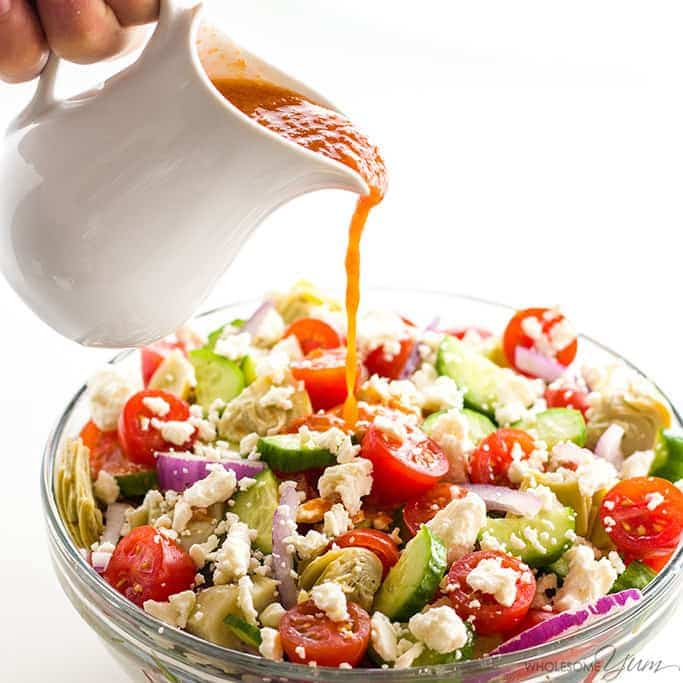 Mediterranean Salad with Sun Dried Tomato Vinaigrette at Wholesome Yum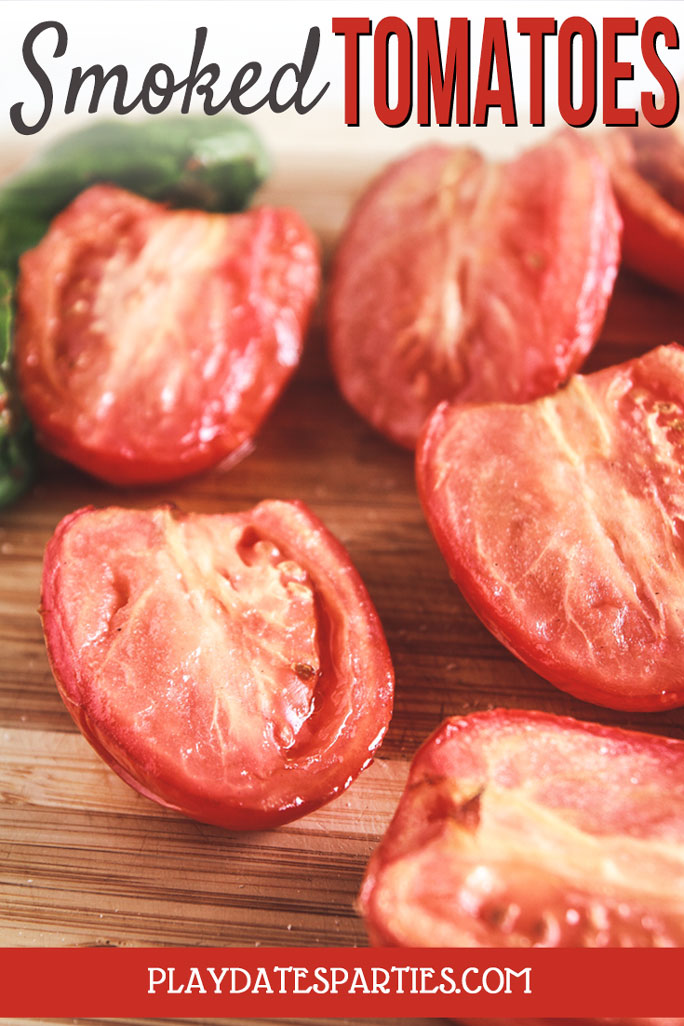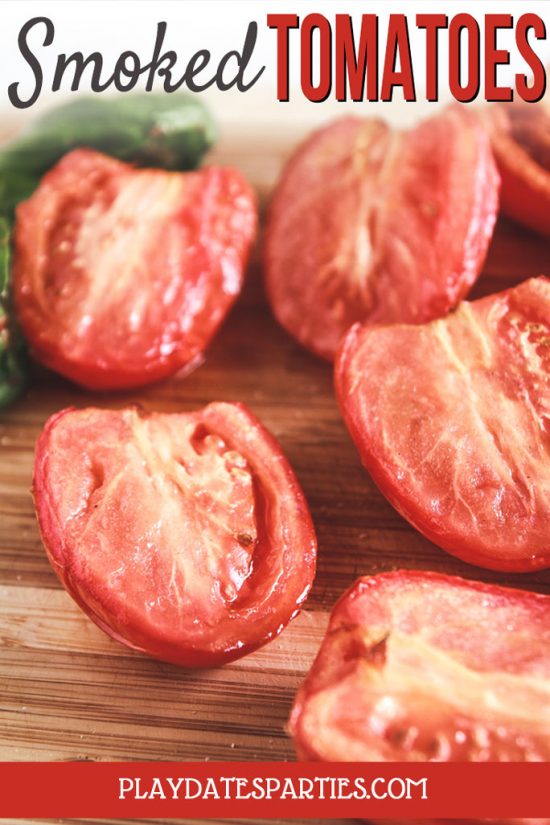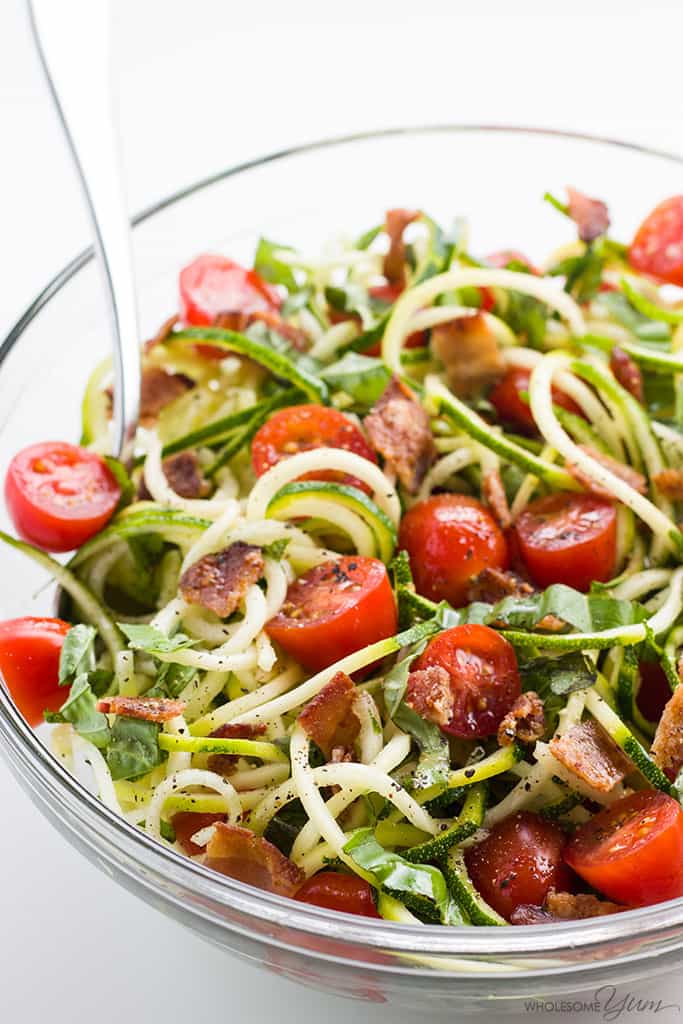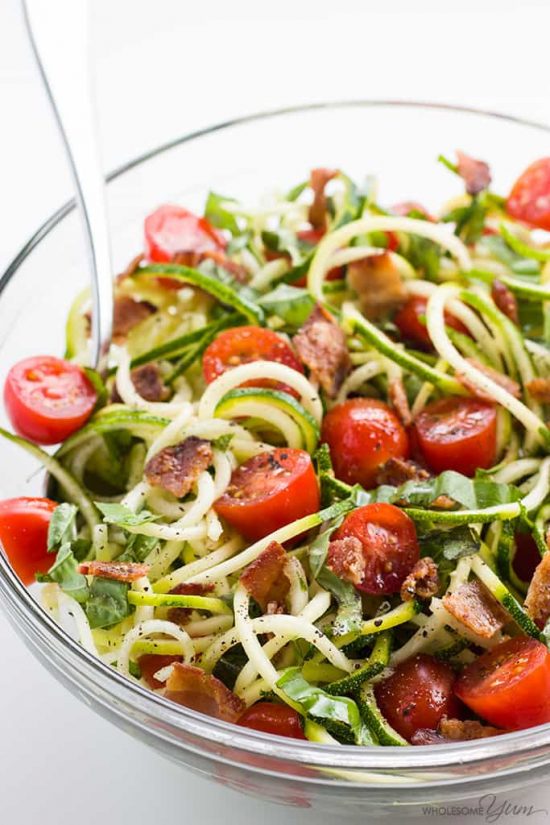 Zucchini Noodle Salad with Bacon and Tomatoes at Wholesome Yum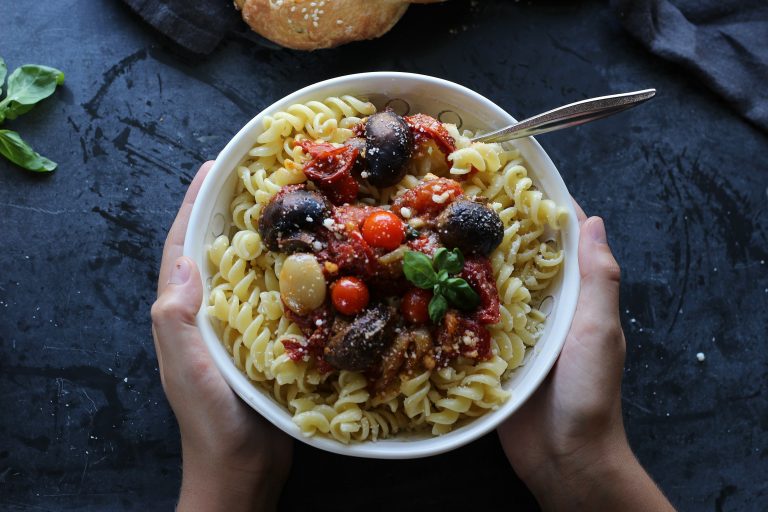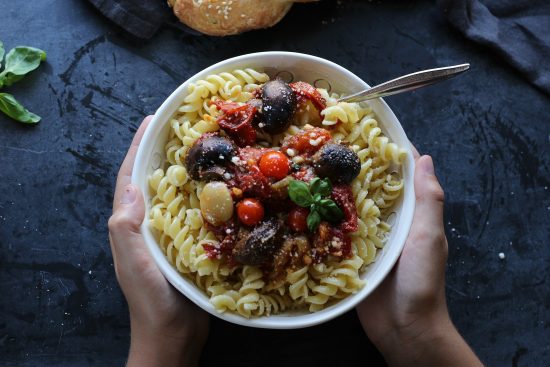 Roasted Tomato and Mushroom Garlicky Sauce by Garden in the Kitchen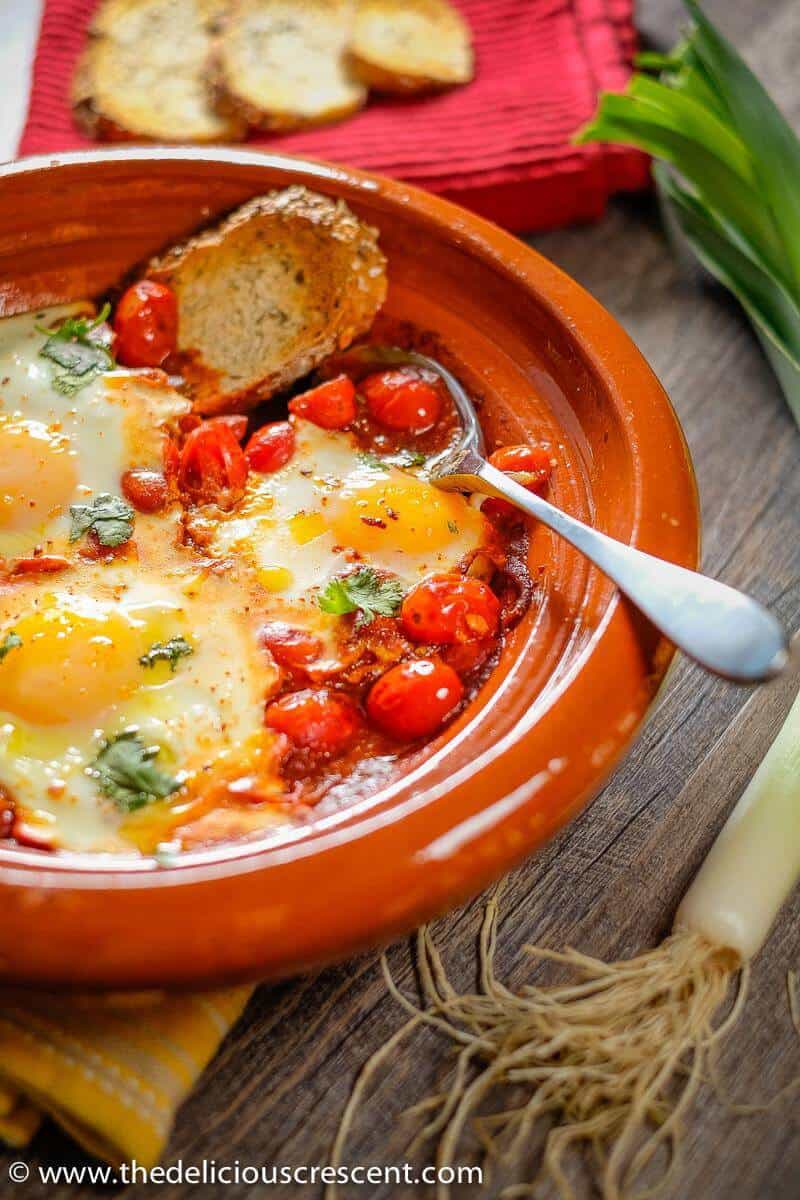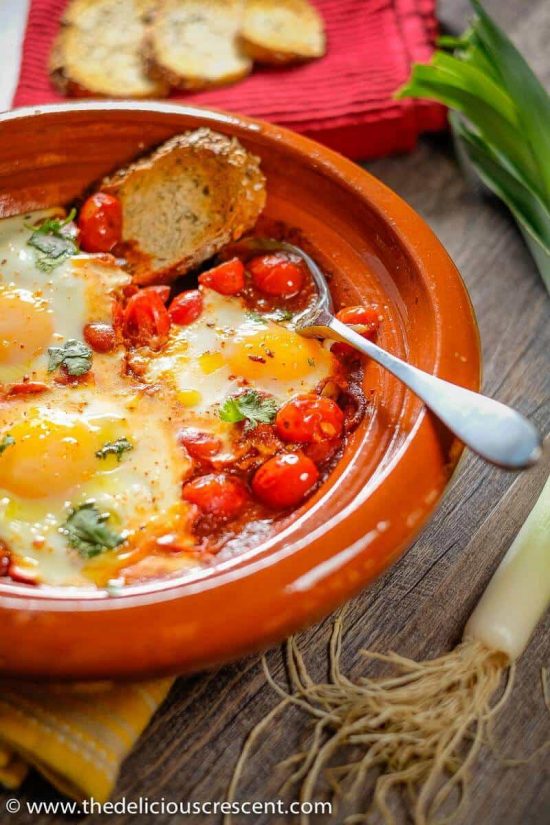 Moroccan Eggs in Tomato Sauce by The Delicious Crescent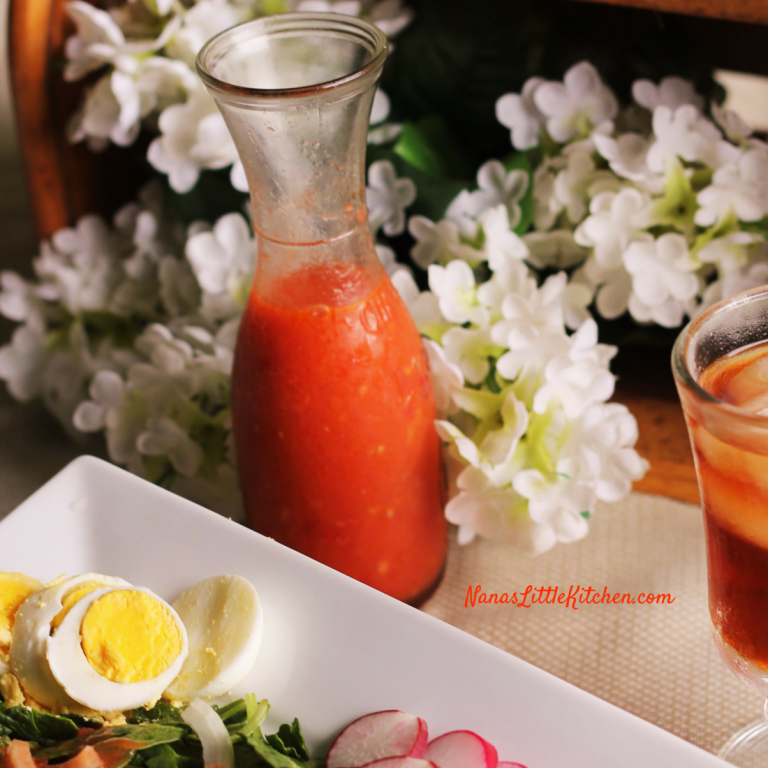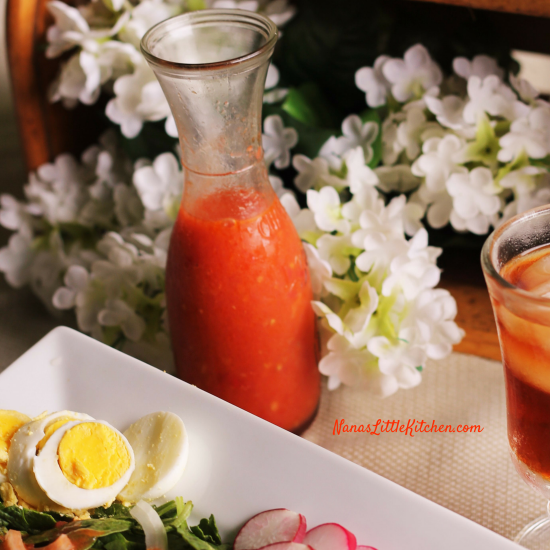 Zesty Tomato Vinaigrette by Nana's Little Kitchen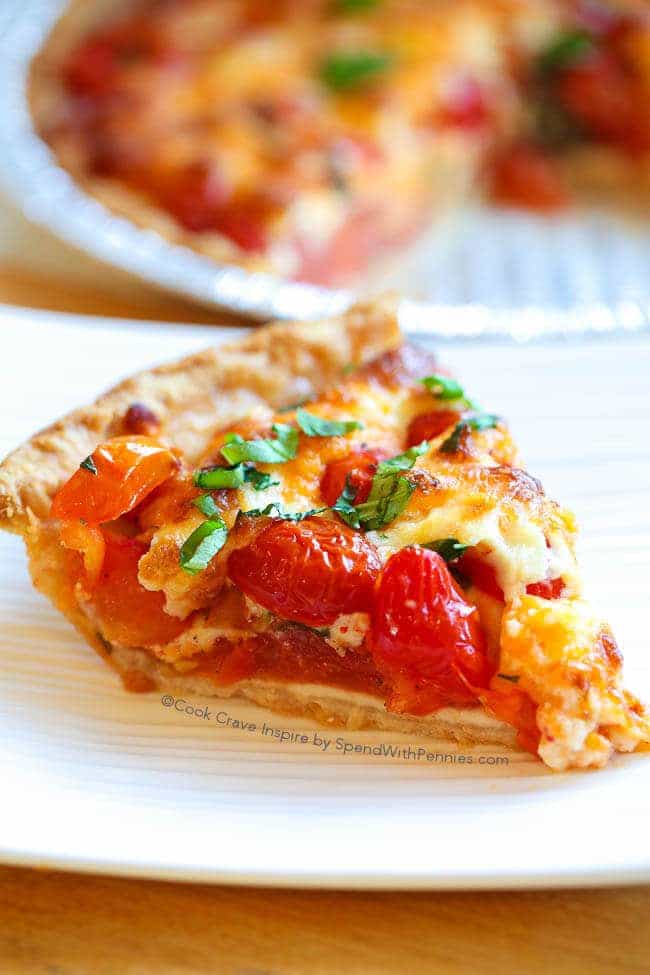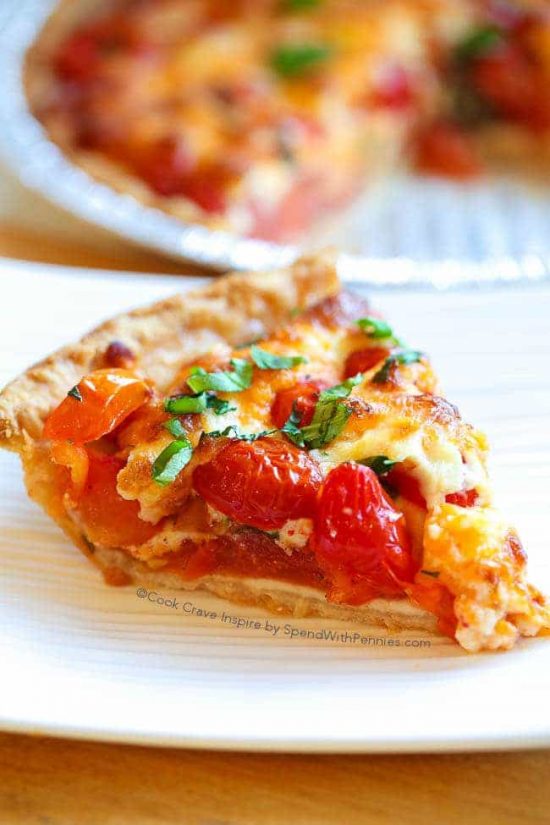 Tomato Pie by Spend with Pennies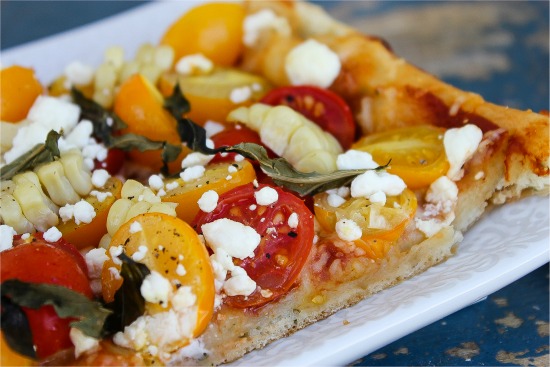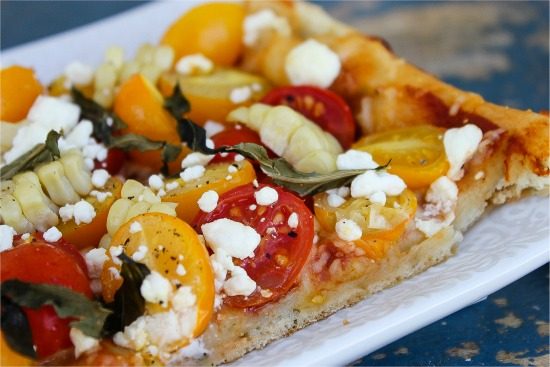 Focaccia with Heirloom Tomatoes and Goat Cheese by Tony Staab
Now, It's Your Turn
Enjoying the sweet flavor of homegrown tomatoes goes far beyond the salad bowl. Today we've talked about
6 ways to make sure your tomato plants stay healthy and happy all summer long, and
15 unique fresh tomato recipes that will keep you excited about eating all those tomatoes that you'll be getting from your happy plants.
Now I want to know….
Which of these fresh tomato recipes are you super-excited to try?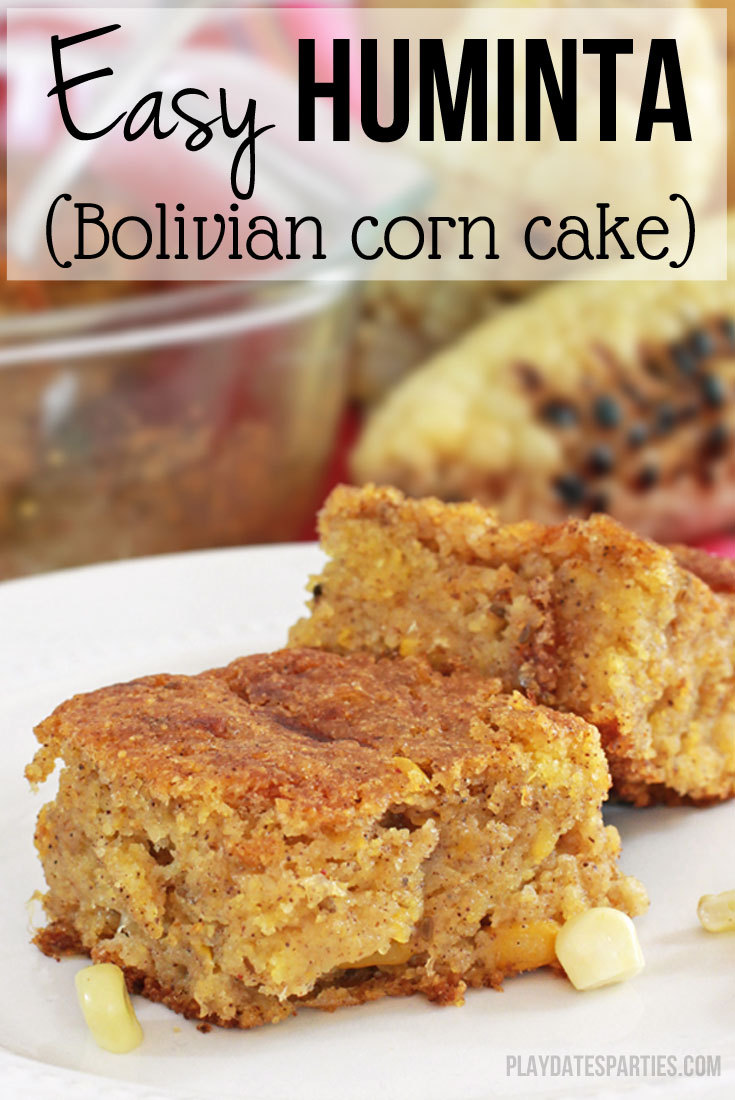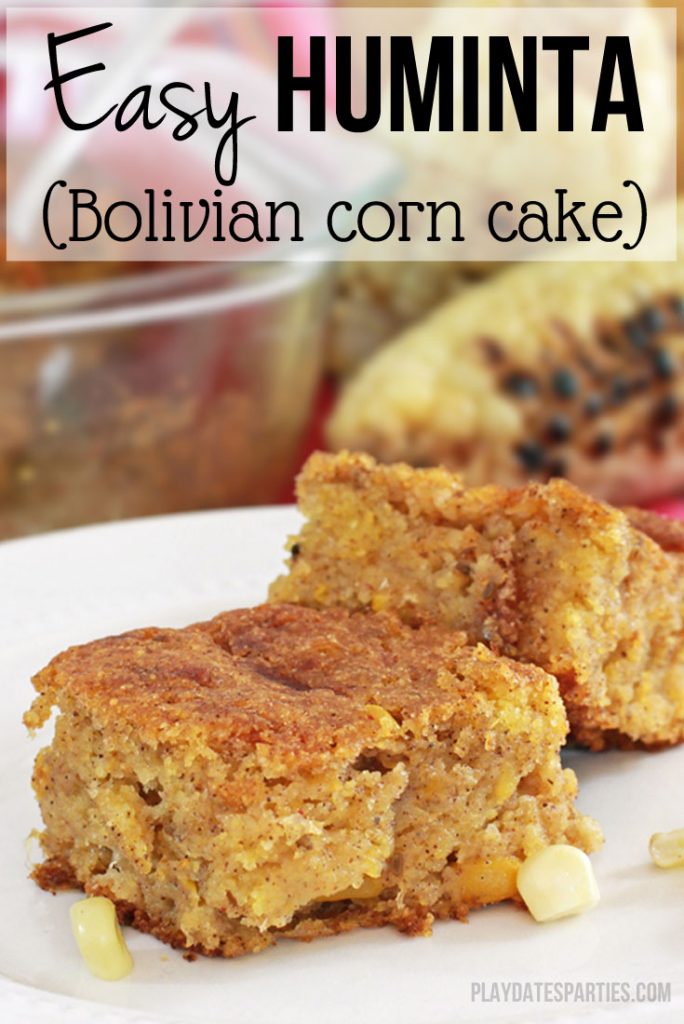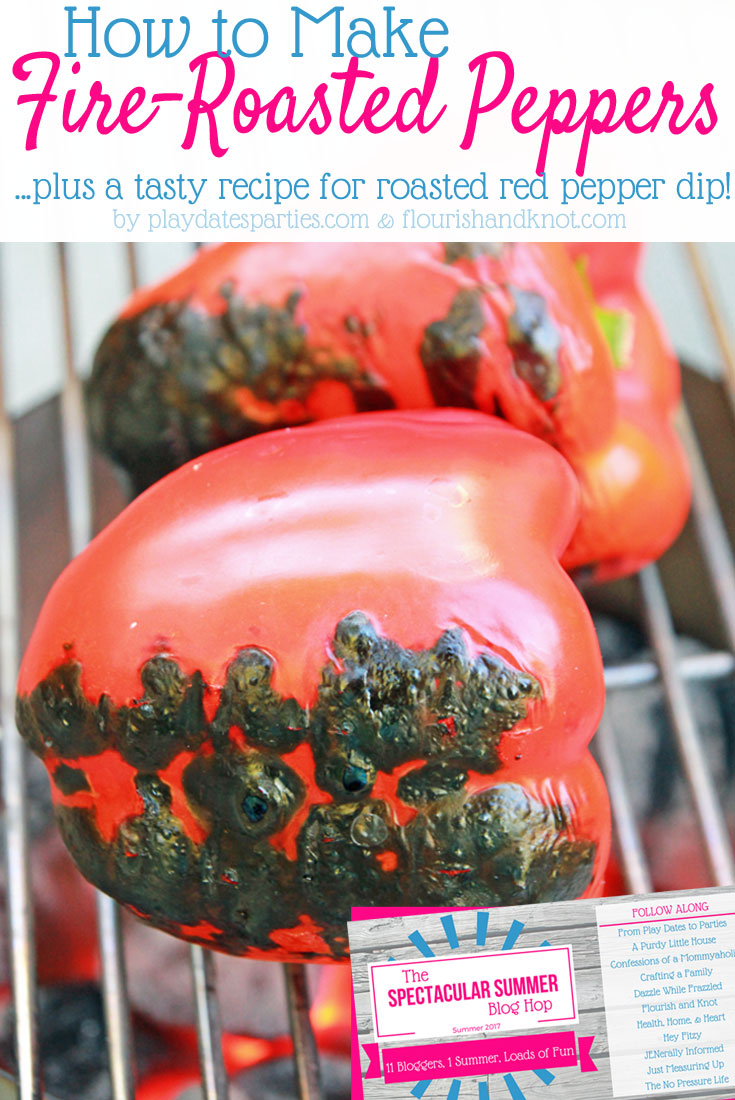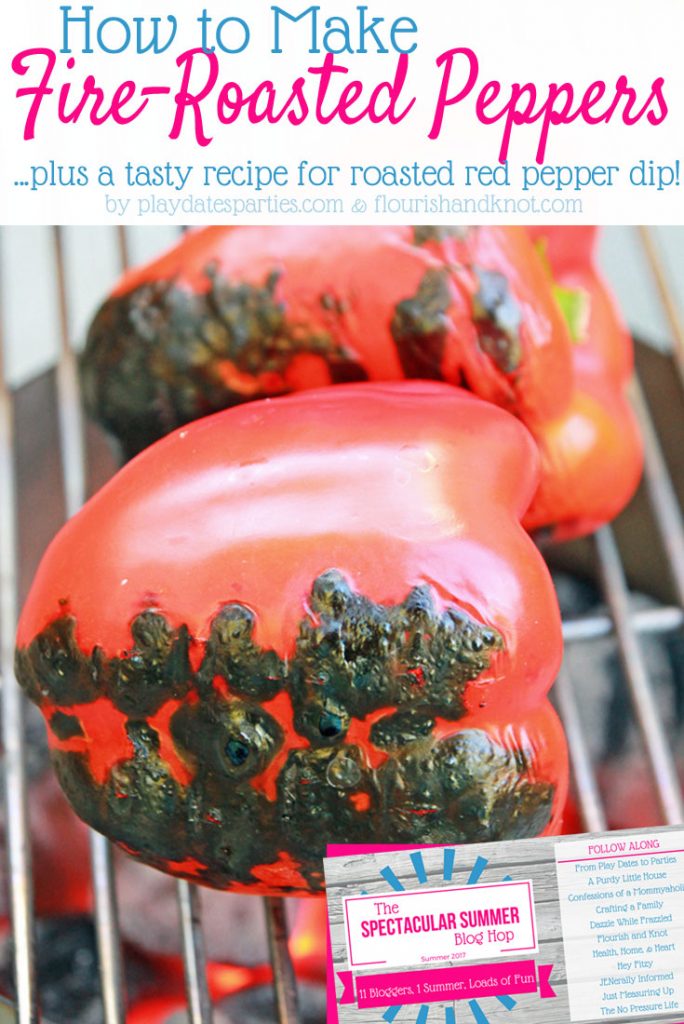 Don't forget to subscribe via
Bloglovin, Facebook, and Twitter,
to get more updates!
SaveSave