This felt scrap headband is so cute and easy, you won't be able to resist making one for your daughter. It's the perfect summer accessory!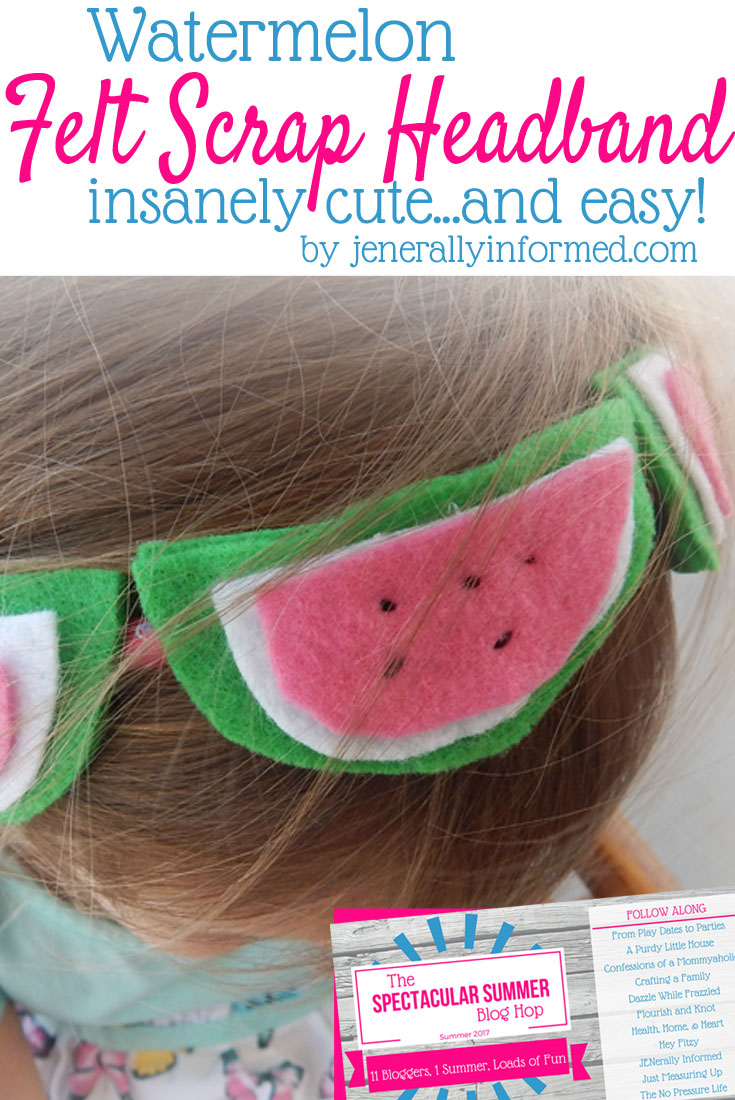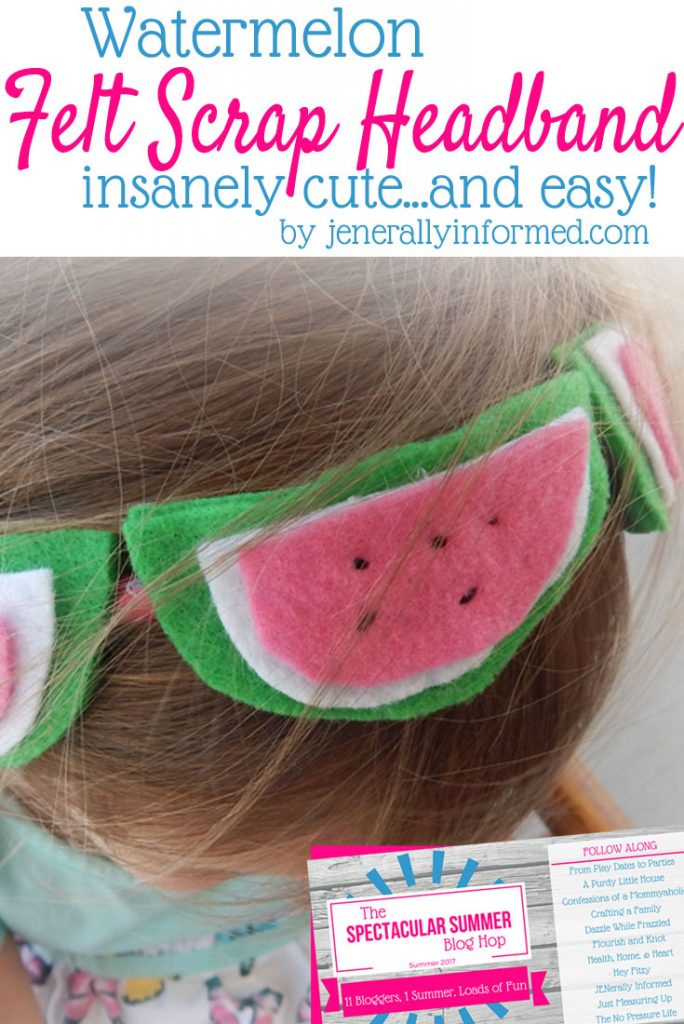 Handmade accessories are the best. And if my girls get to choose, bigger and brighter headbands are always better.
Case in point: Last summer I made about 40 fabric scrap flowers for my oldest's birthday parties. At least a couple dozen flowers were left over. My girls refused to let them go, and still love to reach for those colorful flowers as hair accessories. And the biggest ones are always the first choice.
But you know what makes handmade accessories even better? When it only takes a few minutes to make…and uses up extra craft supplies to boot!
That's why I'm loving these felt watermelon hair bands from Jen of Jenerally Informed. We love watermelon so much at our house that I even made a free watermelon printable. So, it's no surprise that we would hop on board with making a watermelon headband too!
So, one afternoon, I raided my overflowing craft stash for felt, needle and thread, and a hot glue gun. Then, I grabbed one of the girls' simpler plastic headbands and got to work.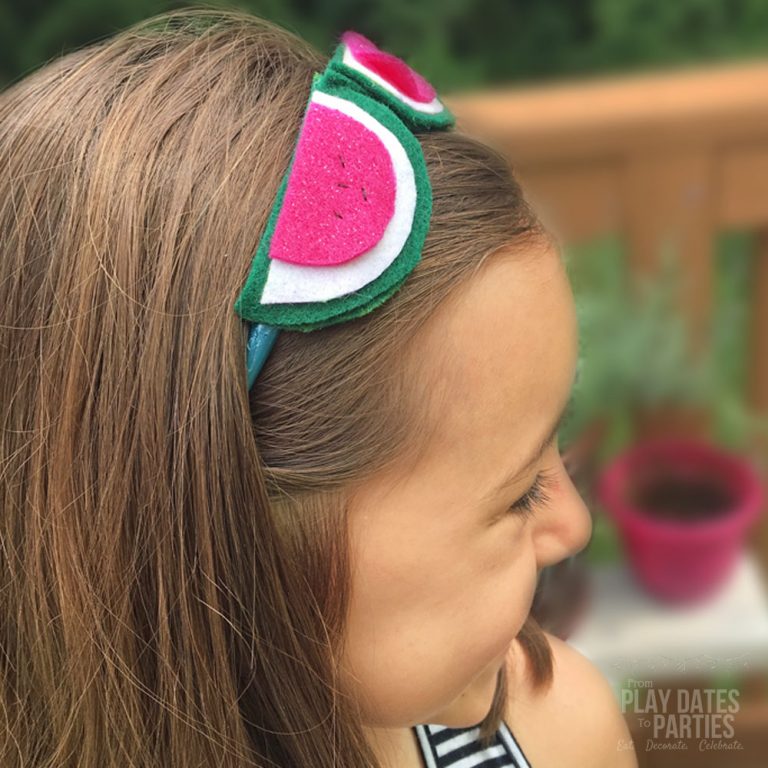 30 minutes later, the girls were grinning from ear to ear over their new fabric scrap headband with the cutest watermelon shapes. In fact, they both love the headband so much, the even fight over who gets to wear it.
Didn't I tell you handmade accessories are the best?
Here are a few fun facts about Jen:
What was your favorite TV show when growing up?
There were quite a few, but I was awfully fond of that handsome He-Man and his cousin She-Ra!
If you were a crayon, what color would you be?
Well that depends on the day really, but today I would be turquoise. It seems like a turquoise kind of a day.
Each of my Spectacular Summer co-hosts is sharing a little bit more about Tammy on their blogs, too. So don't forget to hop around and see what else she has to say.
Subscribe via
Bloglovin, Facebook, and Twitter
to get more updates!
Don't forget to check out these awesome posts: